EUROPEAN MARITIME DAY
ABOUT - CONTACTS - FOUNDATION - HOME - A-Z INDEX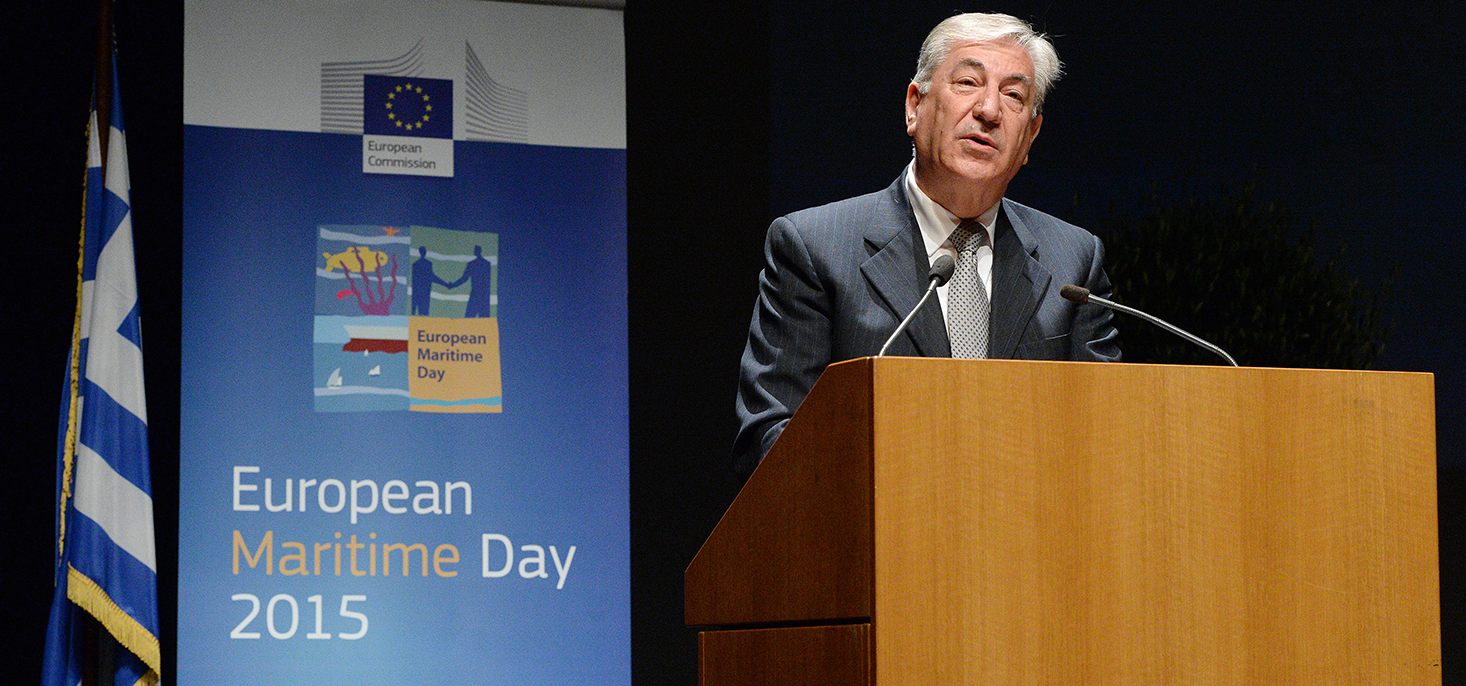 CREATION - The European Maritime Day (EMD) was officially created on 20 May 2008 where the President of the European Parliament Hans-Gert Pöttering, Council President Janez Janša, and Commission President José Manuel Barroso signed a Joint Tripartite Declaration establishing it.


European Maritime Day is an event in May of each year that allows EU member states to table topics to do with the sea, as per the theme taglines seen below.
EMD HEADLINE THEMES
* Brussels 2008: "A regional approach to the implementation of Maritime Policy"
* Rome 2009: "Integrated Maritime Policy and the contribution of maritime clusters"
* Gijón 2010: "How to foster innovation?"
* Gdansk 2011: "Maritime Policy: Putting People First"
* Gothenburg 2012: "Sustainable Growth from the Oceans, Seas and Coasts"
* Valletta 2013: "Coastal Development and Sustainable Maritime Tourism"
* Bremen 2014: "Innovation driving Blue Growth"
* Piraeus 2015: "Ports and Coasts, Gateways to Maritime Growth"
* Turku 2016: "Investing in blue growth – smart and sustainable solutions"
* Poole 2017: "The Future of our Seas"
* Burgas 2018: Bulgaria "Black Sea Big Bang" B2B Matchmaking
* Lisbon 2019: Portugal "TBA"
* Cork 2020: Ireland "TBA"
* Den Helder 2021: The Netherlands "TBA"
* Ravenna 2022: Italy "TBA"
* Brest 2023: France "TBA"
* Svendborg 2024: Denmark "TBA"
The European Maritime Day (EMD) is the annual meeting point for Europe's maritime community to network, discuss, and forge joint action, in support of an integrated approach to maritime affairs. It is an inspiring, interactive and dynamic event with a strong focus on key European Commission priorities. EMD was officially created on 20 May 2008 and since then is celebrated annually across Europe on 20 May.

The main event of EMD is the European Maritime Day conference, held in a different region with a different theme each year. The EMD conference includes plenary sessions (with the participation of high level and key-experts), stakeholder workshops as well as B2B matchmaking meetings and an exhibition. It attracts regularly more than 1000 participants - policy-makers, maritime stakeholders, industry professionals and NGOs - from across the EU.
For more information about European Maritime Day, please visit the EU's website:
http://ec.europa.eu/maritimeaffairs/maritimeday/.
LINKS & REFERENCE
https://oceanconference.un.org/
This website is provided on a free basis as a public information service. copyright © Cleaner Oceans Foundation Ltd (COFL) (Company No: 4674774) 2017. Solar Studios, BN271RF, United Kingdom. COFL is a charity without share capital. The names AmphiMax™, RiverVax™ and SeaVax™ are trade names used under license by COF in connection with their 'Feed The World' ocean cleaning sustainability campaign.