KTN H2020 BRIEFING EVENT OCTOBER 2017
ABOUT - CONTACTS - FOUNDATION - HOME - A-Z INDEX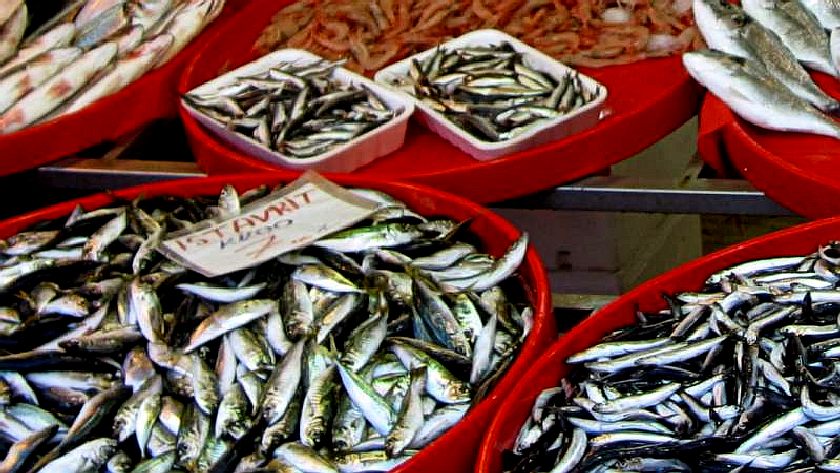 WILD FISH SHORTAGES: According to the United Nations Department of Economic and Social Affairs (UN-DESA 2009), the world population is expected to grow from the present 6.8 billion people to about 9 billion by 2050, mostly in developing countries (5.6–7.9 billion).
Discarding of unwanted catch in 1990–2000 has been estimated by FAO at 9.5 million tonnes (Kelleher 2005) or about 10 per cent of reported landings. Some studies have indicated that discarding rates may be substantially greater, regionally or globally (Harrington et al. 2005; Davies et al. 2009), but more recent estimates are not available. Discards appear to have decreased from about 27 million tonnes in 1980–1990 (Alverson et al. 1994) owing to bycatch reduction efforts as well as an increasing use of bycatch for local consumption, aquaculture feeds, etc.
OCTOBER 31 2017, LONDON - BRIEFING ON HORIZON 2020 EUROPEAN FUNDING
Innovate UK and the Knowledge Transfer Network (KTN) are hosting the H2020 Societal Challenge 2 (Food security, sustainable agriculture and forestry, marine, maritime and inland water research and the bioeconomy) event which is aimed at supporting collaboration across the UK and Europe.
They will be promoting funding opportunities available for food security, sustainable agriculture and forestry, marine, maritime and inland water research and the bioeconomy through Horizon 2020, the EU's largest research and innovation funding programme, with over 1 billion Euros earmarked for calls in 2018-2020 [SC1].
CLEANER OCEAN FOUNDATION LTD (COF) ATTENDANCE
We are booked into this event with Andrew Statham attending with a consultant environmental engineer as technical support; Nelson Kay. Chris Close (SeaVax project director) and Richard Whelan (logistics) from Bluebird Marine Systems will also be attending. All four delegates will be available to answer questions on SeaVax and how machines like this could help the world achieve sustainable blue growth and food security.
COF is looking for partners within the UK and Europe for a possible H2020 application. Partners could be in any of the following areas in connection with marine sustainability and ocean regeneration :
Batteries
Biology: marine, biotech
Boat building
Caterpillar tracked carriages for launch & recovery operations
Cranes: rough terrain
Electronics: power handling
Engineering
Filtration: cyclonic, mesh and oil
Hydraulics: pumps, valves and cylinders
Instrumentation: navigation, ocean sampling
Jet drives: drives and pumping
Motors: diesel and electric, controllers
Pumps: plastic slurry handling
Robotics: programming
Satellites: plastic identification, fleet tracking
Solar Panels: marine, tracking
Sonar: detection and analysis
Waste: recycling, plastic treatment
Wind turbines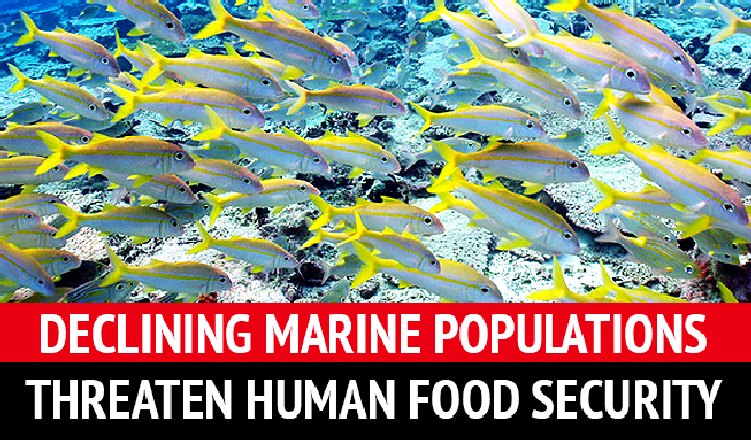 THREAT TO FOOD SECURITY: The growing need for nutritious and healthy food will increase the demand for fisheries products from marine sources, whose productivity is already highly stressed by excessive fishing pressure, growing organic pollution, toxic contamination, coastal degradation and climate change. Looking towards 2050, the question is how fisheries governance, and the national and international policy and legal frameworks within which it is nested, will ensure a sustainable harvest, maintain biodiversity and ecosystem functions, and adapt to climate change. This paper looks at global fisheries production, the state of resources, contribution to food security and governance. It describes the main changes affecting the sector, including geographical expansion, fishing capacity-building, natural variability, environmental degradation and climate change. It identifies drivers and future challenges, while suggesting how new science, policies and interventions could best address those challenges.
There are no complete or consistent time series but according to FAO (2009, SOFIA 1990–2008), the global fleet size, all vessel sizes included, had doubled from about two million vessels in the 1970s to some four million in the 2000s. The largest number operates from Asia. According to FAO (2009), the size of the Chinese fleet of vessels over 100 tonnes in 1996 was approximately 15 000. Adding these to the vessels registered by the Lloyds Maritime Information Services (LMIS; FAO 1999, p. 73) leads to an estimate of the world fleet size of 43–45 000 vessels over 100 tonnes in 1996. The global fleet capacity index (fishing power) appears to have increased by a factor of six between 1970 and 2005, a period during which the global harvesting productivity decreased by the same amount (World Bank 2009).
WHAT DELEGATES CAN EXPECT FROM THE EVENT ORGANISERS:

- pointers and tips on achieving success in Horizon 2020
- valuable insights on topics around the Societal Challenge 2 to be funded by the EU in 2018
- an overview of the support available locally and nationally to develop applications
- brokerage sessions throughout the day
- consortium building and proposal development on specific calls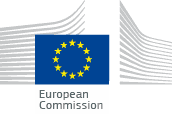 EU HORIZON 2020 - FOOD SECURITY, SUSTAINABLE AGRICULTURE and FORESTRY, MARINE, MARITIME and INLAND WATER RESEARCH and the BIOECONOMY
A transition is needed towards an optimal and renewable use of biological resources and towards sustainable primary production and processing systems. These systems will need to produce more food, fibre and other bio-based products with minimised inputs, environmental impact and greenhouse gas emissions, and with enhanced ecosystem services, zero waste and adequate societal value.

Agriculture, forestry, fisheries and aquaculture, together with the bio-based industries, are integral parts of the European economy and society. Relying on the use of limited natural resources, these sectors produce and process biological resources to satisfy the demand of consumers and a wide range of industries for food, feed, bio-energy and bio-based products. While they enhance Europe's self-reliance and provide jobs and business opportunities essential for rural, coastal and marine areas, these sectors are also facing significant challenges which require solutions based on research and innovation.

Agriculture and forestry

Agriculture and forestry have always had and maintain an important role for EU's society: they supply reliable, healthy and nutritious food as well as feed and non-food products for a wide range of industries, shape and take care of our landscapes, provide public goods, and keep the countryside alive by providing jobs. Research activities and policies will help to cope with the three main challenges these sectors are facing today: securing viable food production in face of a growing world food demand; ensuring sustainable management of natural resources and climate action; and finally to contribute to a balanced territorial development of the EU's rural areas and their communities.

Agri-food sector for a safe and healthy diet

Ensuring food security goes beyond securing a sufficient supply. It also requires social and economic access to safe and nutritious food. Food consumption has an impact on human health and the environment. The challenge is how to meet consumers' needs and preferences while minimising the related impact on health and the environment. Research and innovation will address food and feed security and safety, the competitiveness of the European agri-food industry and the sustainability of food production, processing and consumption. It will cover the whole food chain and related services from primary production to consumption.

Aquatic living resources and marine research

Oceans and seas represent over 70% of the earth's surface, and living aquatic resources can provide a significant contribution to food, energy and bio-based products. The objective is to sustainably manage and exploit aquatic living resources to maximise benefits from Europe's oceans, seas and inland waters. This includes optimising the sustainable contribution of fisheries and aquaculture to food security, boosting innovation through blue biotechnologies and fostering cross-cutting marine and maritime research to harness the potential of Europe's oceans, seas and coasts for jobs and growth.

Bio-based industries

The transition from fossil-based European industries towards low carbon, resource efficient and sustainable ones is a major challenge. It entails the transformation of conventional industrial processes and products into environmentally friendly bio-based ones, the development of integrated bio-refineries and the opening of new markets for bio-based products. Research and innovation will provide the means to reduce the Union's dependency on fossil resources and contribute to meeting its energy and climate change policy targets for 2020.

Investments in research and innovation under this societal challenge will support Europe in contributing to food security, climate protection and sustainability. It will also enable Europe to take leadership in the concerned markets and will play a role in supporting the goals of the Common Agricultural Policy, the European Bioeconomy Strategy, and more broadly of the Europe 2020 strategy and its flagship initiatives 'Innovation Union' and 'Resource-efficient Europe'.
BACKGROUND INFORMATION
See the background to the development of the Horizon 2020 work programme at:
https://ec.europa.eu/programmes/horizon2020/en/what-work-programme#Article and
https://ec.europa.eu/programmes/horizon2020/en/food-security-sustainable-agriculture-marine-maritime-research
THE VENUE
Tuesday, 31 October 2017 at 9:30 am
Ambassadors Bloomsbury Hotel
Upper Woburn Place
London, United Kingdom
51°31'36.0"N 0°07'46.8"W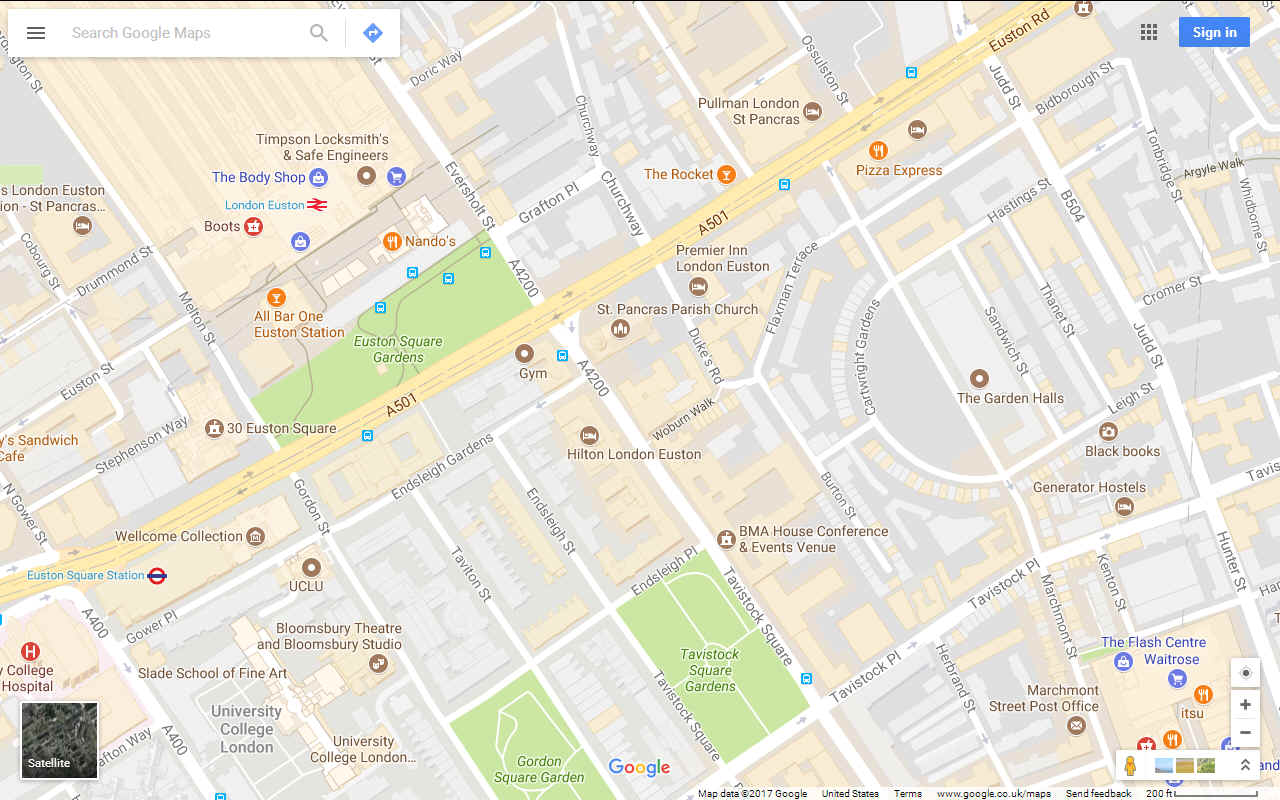 CONTACTS
The Knowledge Transfer Network is Innovate UK's network partner and also provides innovation networking and support for other funders in line with its mission to drive UK growth. They are active across the whole of the United Kingdom and work out of the following hubs:

General Enquiries

Telephone: 03333 403250
Email: enquiries@ktn-uk.org

KTN HUBS:

KTN London (Head office)
Unit 218,
Business Design Centre,
Upper Street,
Islington,
London N1 0QH

KTN Horsham
Bailey House,
4 – 10 Barttelot Road,
Horsham,
West Sussex,
RH12 1DQ

KTN Edinburgh
KTN 3rd Floor,
Hanover House,
45 Hanover Street,
Edinburgh EH2 2PJ

KTN Oxford
Rutherford Appleton Laboratory,
Harwell,
Oxfordshire,
OX11 0QX

Press and PR - If you have a press or PR enquiry please contact KTN via Email: press@ktn-uk.org

Finance Enquiries - For any finance questions or issues please contact KTN via the following:

Telephone: 01235 446 079
Email: finance@ktn-uk.org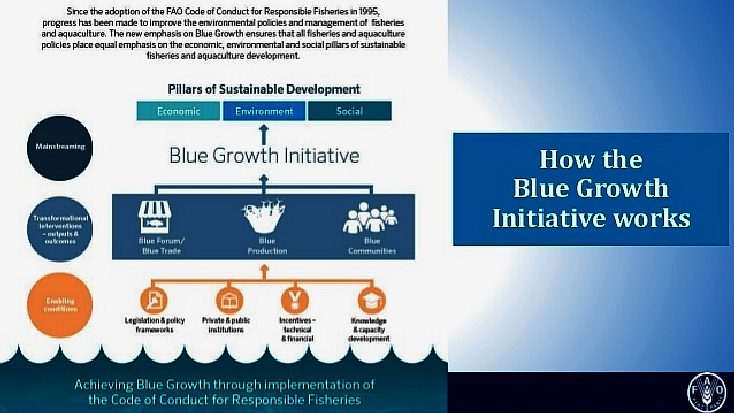 SOCIAL MEDIA
KTN maintains a strong presence across social media. They manage a wide range of sector specific groups through LinkedIn:
Advanced Materials
Aerospace
Agri-Food
Bioscience & Biotechnology
Built Environment
Chemistry
Connected and Autonomous Vehicles (CAV)
Creative, Digital & Design
Cybersecurity
Defence and Security
Design Foundations
Electronics, Sensors, Photonics
Energy
Forensic Science
Future Infrastructure Systems
Health
Industrial Mathematics
Manufacturing
Quantum Technology
Robotics, Automation & Artificial Intelligence (RAAI)
Space
Sustainability & Resource Efficiency
Sustainable Aviation Fuel
Synthetic Biology
The Internet of Things (IoT)
Transport
UK Additive Manufacturing

Knowledge Transfer Network Limited is a company limited by guarantee. Registered in England No 8705643.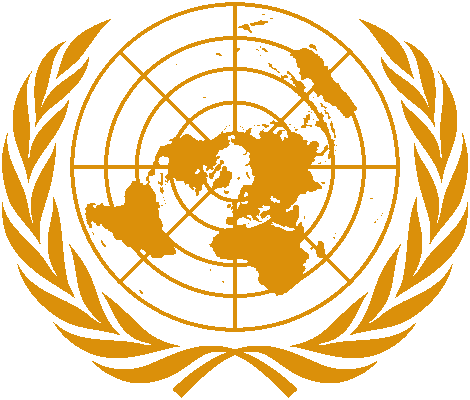 LINKS & REFERENCE
https://ec.europa.eu/maritimeaffairs/policy/blue_growth_en
https://www.youtube.com/watch?time_continue=4&v=Sg7D5GfiXyo
https://ec.europa.eu/programmes/horizon2020/en/h2020-section/food-security-sustainable-agriculture-and-forestry-marine-maritime-and-inland-water
https://www.exeter.ac.uk/postgraduate/taught/biosciences/foodsecurity/
http://www.citizensreport.org/2015/09/30/fish-and-food-security/
http://rstb.royalsocietypublishing.org/content/365/1554/2869
http://marinesciencetoday.com/2014/03/20/overfishing-has-significant-impact-on-global-food-security/
https://ec.europa.eu/programmes/horizon2020/en/what-work-programme#Article
https://ec.europa.eu/programmes/horizon2020/en/food-security-sustainable-agriculture-and-forestry-marine-maritime-and-inland-water-research-and-0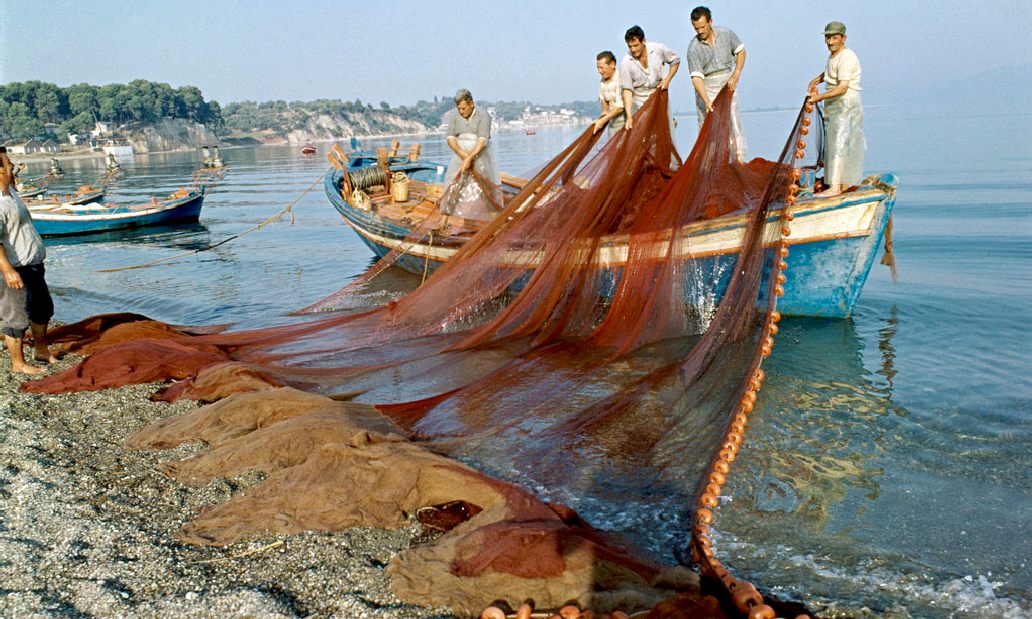 SUSTAINABLE FISHING: UN picture of fishermen in Evia, Greece fishing using nets from small boats as they have for hundreds of years without destroying our fisheries. Marine capture fisheries are a critical component for food security. Their production is close to the maximum ecosystem productivity (NRC 2006), cannot be increased substantially in the future and could decline if not properly managed, leaving the world to solve a significant new food deficit.
This website is provided on a free basis as a public information service. copyright © Cleaner Oceans Foundation Ltd (COFL) (Company No: 4674774) September 2017. Solar Studios, BN271RF, United Kingdom. COFL is a charity without share capital. The names AmphiMax™, RiverVax™ and SeaVax™ are trade names used under license by COF in connection with their 'Feed The World' ocean cleaning sustainability campaign.