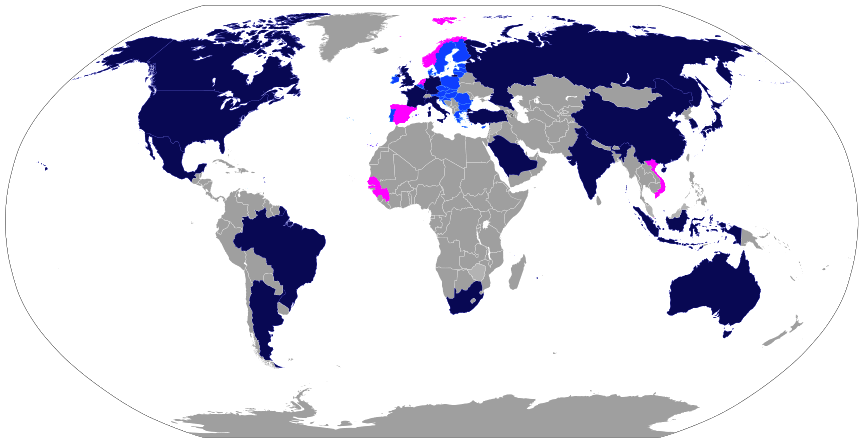 ONE WORLD ONE OCEAN - In the role of guardians of your geographical regions, there is also a responsibility to develop the blue economy for the international circular economies that a sustainable society requires if we are not to burn planet earth out. We are concerned about the state of the ocean and deteriorating trends, and recognise that the ocean economy is a last chance to reconfigure extraction, production and consumption to ensure that social and economic development respects the planetary boundaries, the integrity of ecosystems to maintain their productivity, and the principles of sustainable development as expressed in the UN Sustainable Development Goals, notably SDG14.
WOAA is a non-political not-for-profit organization aiming to investigate, formulate and pursue a system of ocean cleaning, where the interests of each member state is included in a 'Sea- Net' designed to make the oceans a cleaner place for healthier fish, happier marine mammals and seabirds.
Ultimately, the objective of WOAA is to initiate ocean filtration operations at the earliest opportunity for the benefit of member nations, the aim being to remove plastic as it comes into the oceans and tackle known concentrations of floating and subsurface plastics in gyres. WOAA hopes that by this means it will be possible to regenerate the oceans to help marine life flourish as we seek to halt the build up of plastic on the seafloor.
The Cleaner Ocean Foundation is the only organization developing a system to remove micro plastics from seawater, our research is therefore unique. Other organizations are working to remove macro plastics. Once funded and activated, the WOAA aims to accelerate this important research, while at the same time involving and informing Member Nations of progress.
WHERE DID WOAA COME FROM?
WOAA is an administrative function of the Cleaner Oceans Foundations charity, that hopes to blossom into an independent executive arm with the muscle to develop what needs to be produced to execute coordinated ocean cleaning operations internationally - for the benefit of mankind.
This can only ever be possible with the help and support of Member nations.
Membership is open to every nation and encouraged in the spirit of international cooperation.
Contributions to WOAA will be proportional and affordable in line with our aims to help all nations to create their Circular Economies and to help alleviate hunger from food shortages as world populations increase.
By Affordable we mean that any budget for ocean cleaning will be simply to cover the costs of developments - the level of which is to be agreed by all members as being necessary to achieve these objectives. This is unlikely to exceed $7 million dollars in any year and will taper off as operatives in Member states take over operations using SeaVax or similar (compatible) ocean filtration vessels. From that point on, WOAA will go into a tick over phase, simply overseeing international operations, providing technical support and Member country coordination.
WOAA was first proposed in June of 2018. The Cleaner Ocean Foundation hope that before June of 2019 that we will have sufficient members to push on with our ocean cleaning research with increased speed.
FOR OUR CHILDREN - The children of Burgas at European Maritime Day present Alberto Laplaine Guimarães with a gift from the Bulgarian City on the Black Sea. Sustainable growth and aims for a circular economy are for our children and their children, and their children, and their children - lest we forget why we are working to clean our act up. As trustees of planet earth we should hand the world to our successors in better shape than we found it. Copyright © photograph June 1 2018 Cleaner Ocean Foundation.
http://www.g20-insights.org/policy_briefs/sustainable-ocean-economy-innovation-growth-g20-initiative-7th-largest-economy-world/