V4 FOURTH DRAFT: This was how the game is looking on the fourth artwork draft. We think that it is looking even better with the map of the world now including a compass and the fail page now with fish skeletons if you failed to munch up enough of that nasty plastic pollution.
If you are a game player and interested in such development, you can see the 1st draft here. Copyright Maps and game screens © March 24 2018 all rights reserved COF Ltd. The name SeaVax is a registered ® trademark. You will need permission of the Cleaner Ocean Foundation to download and use any of these pictures, except for use in the classroom for educational purposes or media reviews.
"SeaVax Ocean Cleanup" is to be a free download from Android and Apple app stores, the game is for smart phones from the Cleaner Ocean Foundation. We have run into funding difficulties, having been delayed by the Charity Commission for around 150 days for a decision on whether we would need to register or not. If not we could seek Crowdfunding for the release of this game free of all restrictions. Finally, the Commissioners gave us the go ahead to be able to ask the public for contributions, without the need to Register with them. Some of you may think that an educational game like for free issue is a charitable enterprise? So did we. Our efforts may be seen as a good cause but do not require charity registration, according to the Commission. This decision was given to us in writing so that we knew exactly where we stood. Getting the Commission to provide an explanation was like extracting teeth, causing us a lot of unnecessary paperwork.
Finally then in 2019, we are resuming development and testing of the SeaVax ocean cleaning game, but due to the costly delays, we now need to raise development funds in a different way. We are thus considering crown funding for smaller projects and corporate associations for larger projects.
Gaming has become a part of growing up these days and for that reason we need games that are more challenging, be it on iOS, Windows, Android, Mac or Web based platforms.
Mobile games are also important in the economy. With the advances in digitalization and gaming technology, the range of mobile games and applications have come a long way and so too the development process. Conceptualizing and developing a game, either mobile or video requires some of the most creative design practices mixed with graphics, audio and programming skills.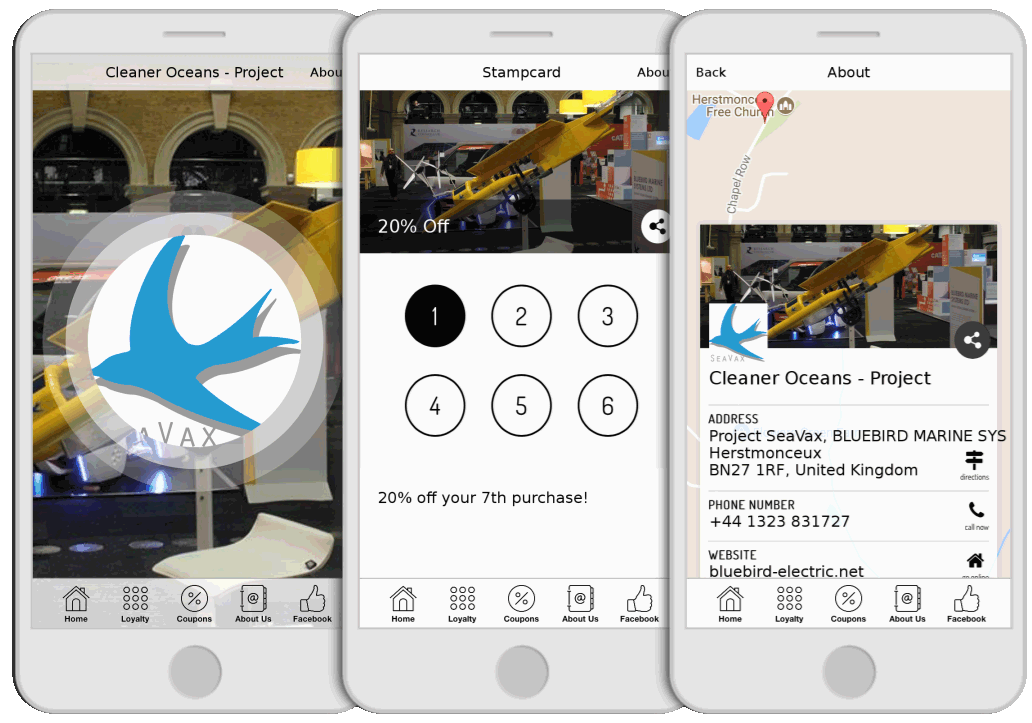 OCEAN CLEANUP: The game starts and you are looking at a world map with people on the land masses and blue fish in the oceans. To begin with the world population have happy faces where the fish are plenty and they are being fed. Suddenly you see plastic trickling into the oceans as white packets at unexpected locations. You rush to deploy your SeaVax cleaning ship as a United Nations rescue volunteer.
As you fill up the holding tanks of your SeaVax you earn enough money from recycling the plastic collected, to buy another Seavax that you can use to clean up other problem area - and just in time because more plastic is coming into the other oceans.
If you play the game cleverly you are able to manage plastic flow into the oceans. If you don't fish for plastic very well - the oceans get choked with plastic and the world population slowly turn into skeletons and die from starvation. Sadly, this is actually happening in the real world. But as an eco-warrior you can help stop that from becoming the fate of millions of people.
The world is awash with plastic being dumped into our oceans at the rate of between 8-12 millions tons a year. If we are unable to clean up our dirty habits there will be more plastic in the oceans than fish by 2050. These are real facts and a huge problem globally where millions of people around the world rely on fish for food. Food insecurity will soon become a reality if not enough is done about plastic waste, especially single use plastic that acts as a sponge for toxins - that gets into our food cycle when fish eat it, and finally we eat the fish - so that in effect we are poisoning ourselves.