AQUARIUMS AGAINST LITTER

ABOUT - CONTACTS - FOUNDATION - HOME - A-Z INDEX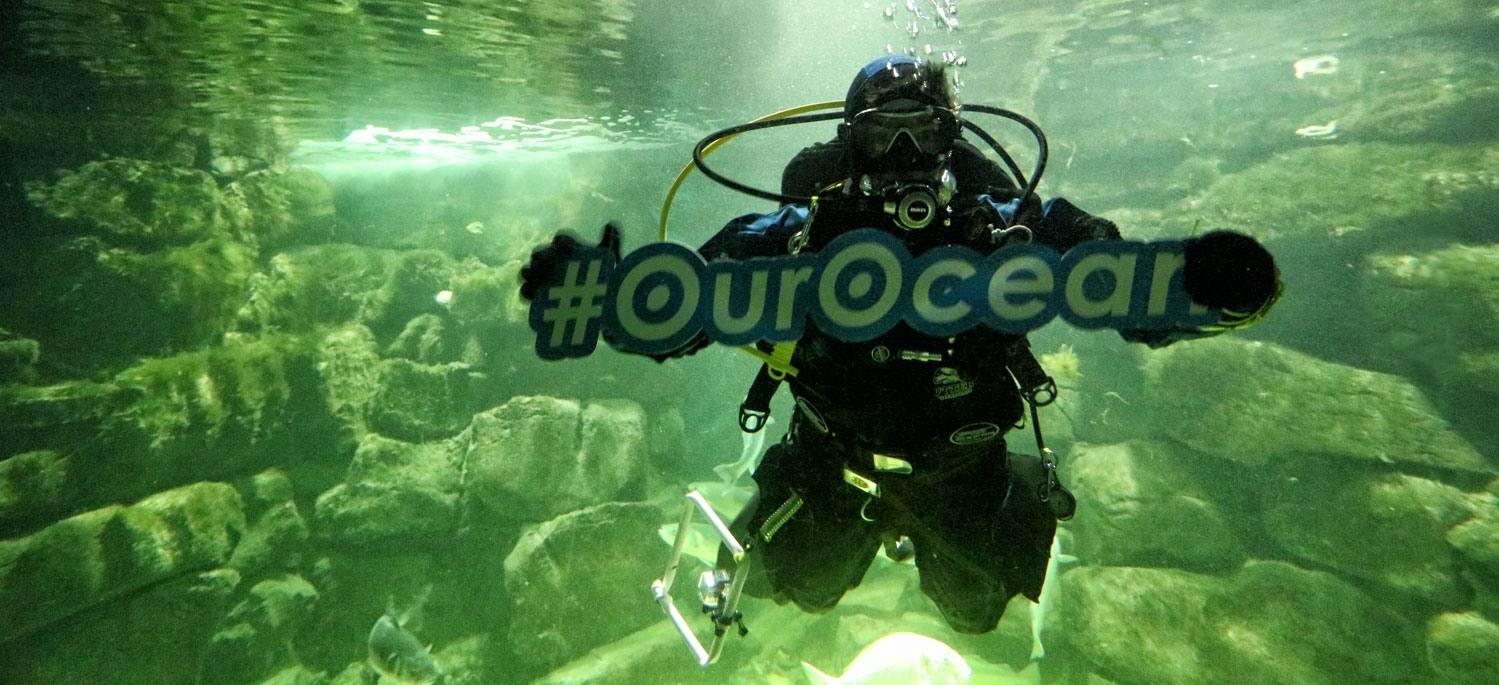 AQUARIUMS JOIN FORCES - This diver shows us where to see more about this international effort to raise awareness about single use and other plastics.
EU BACKED CAMPAIGN

The European Commission is calling all aquariums to join a global awareness raising action about marine litter.

Marine pollution is one of the key topics of the Our Ocean Conference.

Every year millions of tons of litter end up in the ocean. It is estimated that by 2050 our seas could contain more plastic than fish.

Aquariums are ideal partners to showcase this growing problem and to engage thousands of people, by presenting practical solutions.

We are calling on aquariums to give their visitors a very vivid idea of how serious the issue is and what each of us can do about it. Any creative approach is welcome.

Participating aquariums will be provided with written material, giving key facts on the issue and proposing actions to citizens to prevent and fight against marine litter.

This action will be officially launched by EU Commissioner for Environment, Maritime Affairs and Fisheries Karmenu Vella on Thursday 27 July at the Oceanographic Museum of Monaco, in the presence of H.S.H. Prince Albert II.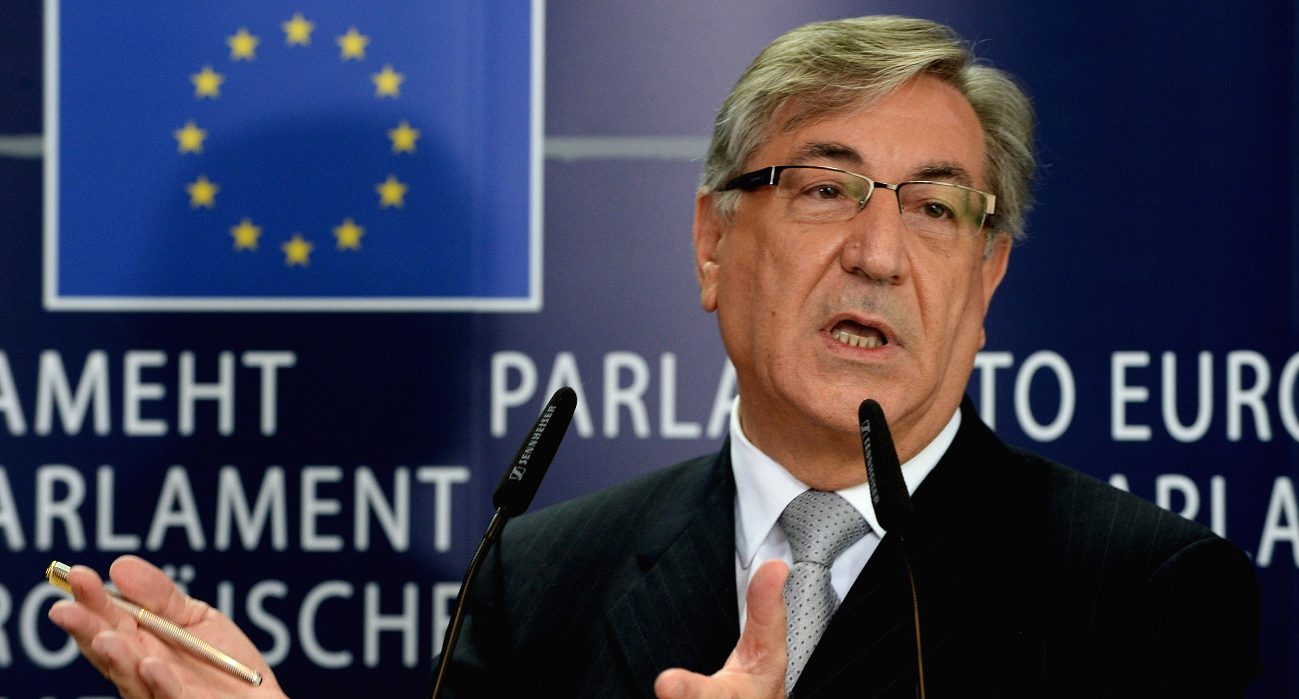 OCEAN COMMISSIONER - Commissioner Karmenu Vella is quoted as saying that "The world's aquariums are like a TV screen into the ocean. By showing the shocking reality of marine litter, aquariums have decided to become the 'breaking news' of our Ocean. By this action we hope to avoid that they become the ocean's history channel".
10 million tonnes of litter are dumped in our seas every year. By 2050, there could be more plastic than fish in their waters. Aquariums, as ambassadors of the sea, are the ideal partners to raise awareness about this growing problem and call on citizens, businesses and administrations alike to take action. Over 60 aquariums around the world have already joined this European Commission initiative – and still more are coming on board.
We can all act, individually and collectively. Whilst designed to shock the visitors, the campaign also offers concrete solutions to prevent and fight marine litter, in particular by promoting a circular economy approach.
Marine Pollution in the Atlantic, Indian and Pacific oceans is one of the six main themes of the forthcoming Our Ocean, An Ocean for Life conference (Malta, 5-6 October). During this high-level event global ocean leaders will put forward their commitments to protect the oceans. 2017 is bound to go down in history as the year of ocean mobilisation.
The following aquariums have already enthusiastically confirmed their participation:
- Belgium: Zoo Antwerpen
- China: Ocean Park (Hong Kong)
- Denmark: Den Blå Planet
- France:
Océanopolis (Brest),
Seaquarium (Montpellier),
Océarium (Croisic),
Aquarium des Lagons, Nouvelle-Calédonie,
Aquarium Tropical du Palais de la Porte Dorée, Paris
- Germany: Hellabrunn Zoo (Munich), Tropen-Aquarium Hagenbeck (Hamburg)
- Ireland: Galway Atlantaquaria
- Italy: Aquarium of Sardinia and Genoa
- Japan: Aquamarine Fukushima, Enoshima Aquarium
- Malta: Malta National Aquarium
- Monaco: Oceanographic Museum of Monaco
- Norway: Bergen Aquarium
- Poland: Gdynia Aquarium
- Portugal: Oceanário de Lisboa (Lisbon), Aquário de Porto Pim
- South Africa : Two Oceans Aquarium (Cape Town)
- Spain:
The aquariums of Madrid,
Loro Parque Aquarium and the science museum Cosmo Caixa Barcelona
- Sweden: Gothenburg Maritime Museum and Aquarium
- Tunisia: Musée Océanographique de Salammbô "Dar el Hout"
- United Kingdom:
The Deep (Hull),
The National Marine Aquarium, Plymouth,
Oceanarium, the Bournemouth aquarium
- USA: Georgia Aquarium
Vietnam: Museum of Oceanography in Nha Trang
WAZA
The World Association of Zoos and Aquariums (WAZA) is the "umbrella" organisation for the world zoo and aquarium community. Its mission is to provide leadership and support for zoos, aquariums, and partner organizations of the world in animal care and welfare, conservation of biodiversity, environmental education and global sustainability. The organisation is based in Gland, Switzerland.

WORLD ZOO & AQUARIUM CONSERVATION STRATEGY

In 1993, The World Zoo Organisation (IUDZG) and the Captive Breeding Specialist Group of The World Conservation Union (IUCN) published The World Zoo Conservation Strategy. That strategy defined, for the first time in a single document, the responsibilities and opportunities that the international zoo and aquarium community needed, in order to be fully involved in nature conservation. The pressures and threats to wildlife remain and have indeed increased. The need for help in conservation has intensified. It is therefore an opportune time for all zoos and aquariums to re-examine the ways and means by which they can consolidate and increase their support and involvement in conservation. In 2005 a revised, second strategy, "Building a Future for Wildlife: the World Zoo and Aquarium Conservation Strategy", was published by the World Zoo and Aquarium Association (WAZA). This document reinforces and expands the overall themes of the first document and presents a vision of the roles that all zoos and aquariums can and must play in the conservation of wildlife and of their ecosystems. The 72 page document, which is the result of assistance and advice from over 350 people, is truly international in its scope and in its production.
The Strategy is aimed at all zoos and aquariums, however large or small, however rich or poor, and not just those that are members of WAZA. The Strategy provides a common philosophy for zoos and aquariums across the globe and defines the standards and policies that are necessary to achieve their goals in conservation. The 2005 Strategy will be of use and interest not to only zoo and aquarium people but to anyone concerned with biodiversity conservation and sustainable development. The document begins with a supportive foreword from the Director General of The World Conservation Union (IUCN), and a preface by the President of WAZA and by the Chair of the WAZA Conservation Committee, that set out the genesis and production of the Strategy. The document comprises nine chapters, with each chapter having a summary, a vision statement, a main text, conclusions, and a series of recommendations. This Strategy will be used by individual zoos and aquariums, by national and regional associations, and by WAZA itself, as the basis for the development of action plans for the implementation of the recommendations.
In 2009, the World Zoo and Aquarium Conservation Strategy (WZACS) was especially implemented for the international aquarium community in the document entitled Turning the Tide: A Global Aquarium Strategy for Conservation and Sustainability.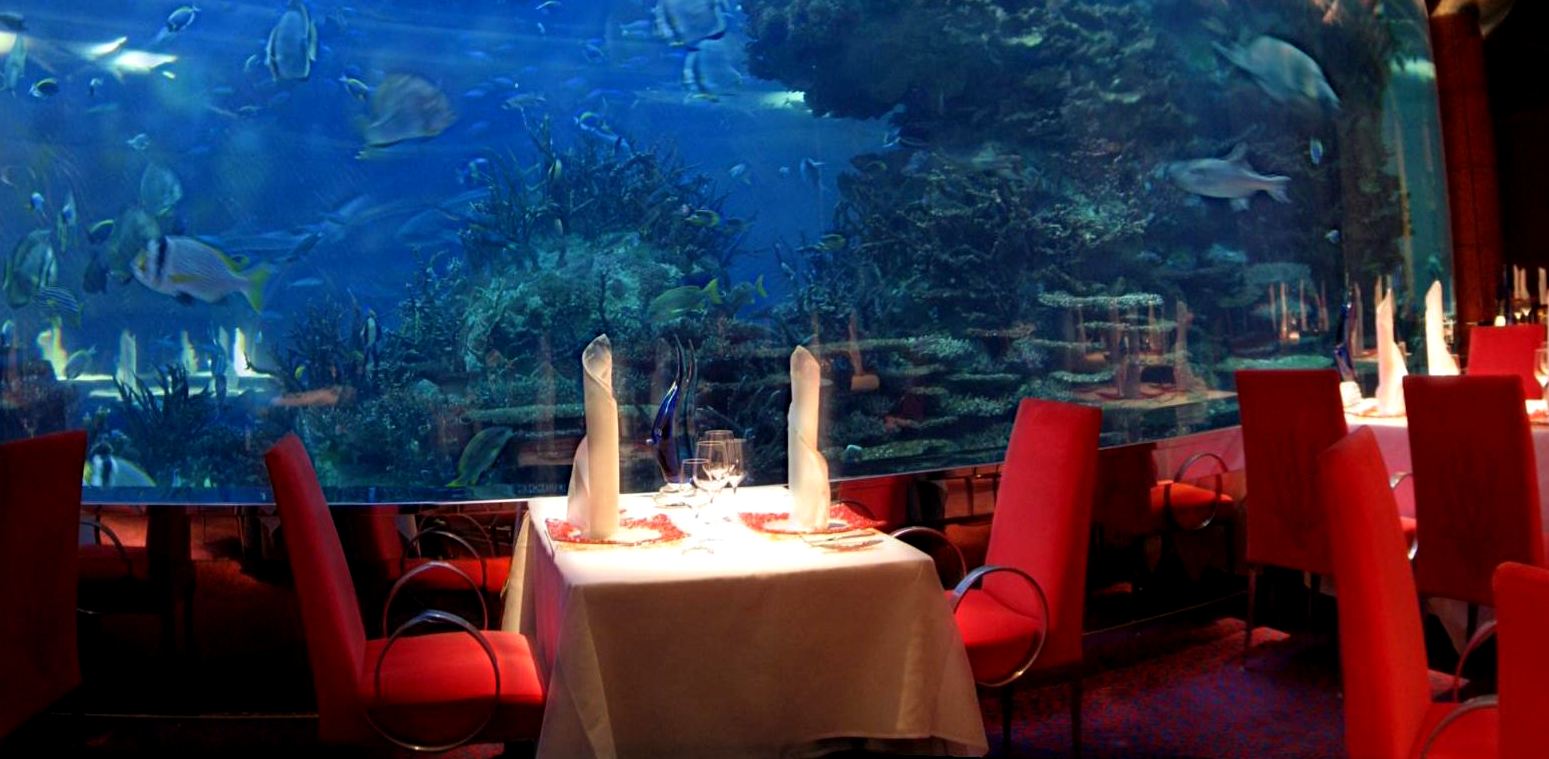 WHAT SIZE IS AN AQUARIUM ?
An aquarium can range from a small glass bowl containing less than 1 litre (2.1 US pt) of water to immense public aquaria that house entire ecosystems such as kelp forests. Relatively large home aquaria resist rapid fluctuations of temperature and pH, allowing for greater system stability. Beginner aquarists are advised to consider larger tanks to begin with, as controlling water parameters in smaller tanks can prove difficult.

Unfiltered bowl-shaped aquaria are now widely regarded as unsuitable for most fish. Advanced alternatives are now available. In order to keep water conditions at suitable levels, aquariums should contain at least two forms of filtration: biological and mechanical. Chemical filtration should also be considered under some circumstances for optimum water quality. Chemical filtration is frequently achieved via activated carbon, to filter medications, tannins, and/or other known impurities from the water.

Reef aquaria under 100 litres (26 US gal; 22 imp gal) have a special place in the aquarium hobby; these aquaria, termed nano reefs (when used in reefkeeping), have a small water volume, under 40 litres (11 US gal; 9 imp gal).

Practical limitations, most notably the weight of water (1 kilogram per litre (8.345 lb/U.S. gal; 10.022 lb/imp gal)) and internal water pressure (requiring thick glass siding) of a large aquarium, restrict most home aquaria to a maximum of around 1 cubic metre in volume (1000 L, weighing 1,000 kg or 2,200 lb). Some aquarists, however, have constructed aquaria of many thousands of litres.

Public aquariums designed for exhibition of large species or environments can be dramatically larger than any home aquarium. The Georgia Aquarium, for example, features an individual aquarium of 6,300,000 US gallons (24,000 m3).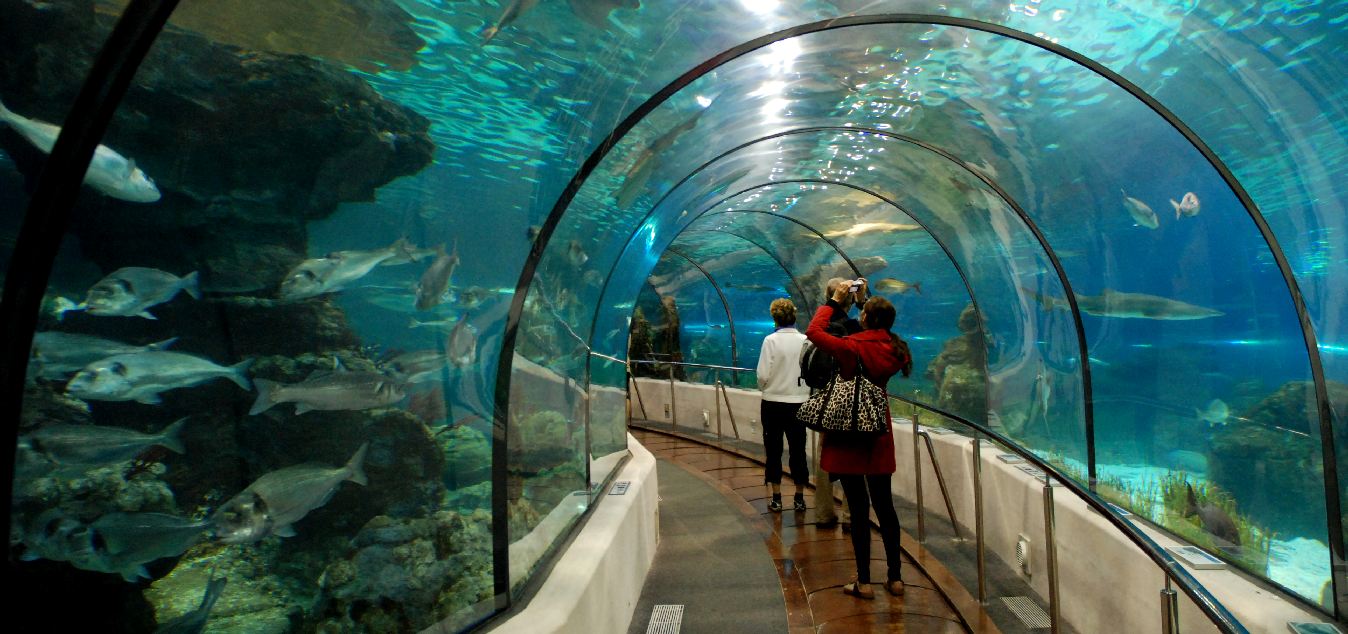 CONTACTS
U.S. Embassy Copenhagen: Bo Gregersen, GregersenBX@state.gov
European Commission: Iris Petsa, iris.petsa@ec.europa.eu
National Aquarium of Denmark: Tony Jørgensen, toj@denblaaplanet.dk
Plastic Change: Lisbeth Engbo, le@plasticchange.org
#OurOcean
#anoceanfreeofplastic
#plasticchange
#denblåplanet
YOUTUBE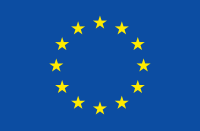 LINKS & REFERENCE
https://ourocean2017.org/campaigns/tackling-plastic-pollution-ocean
https://ourocean2017.org/campaigns/world-aquariums-against-marine-litter
http://www.waza.org/
https://ourocean2017.org/campaigns
https://oceanconference.un.org/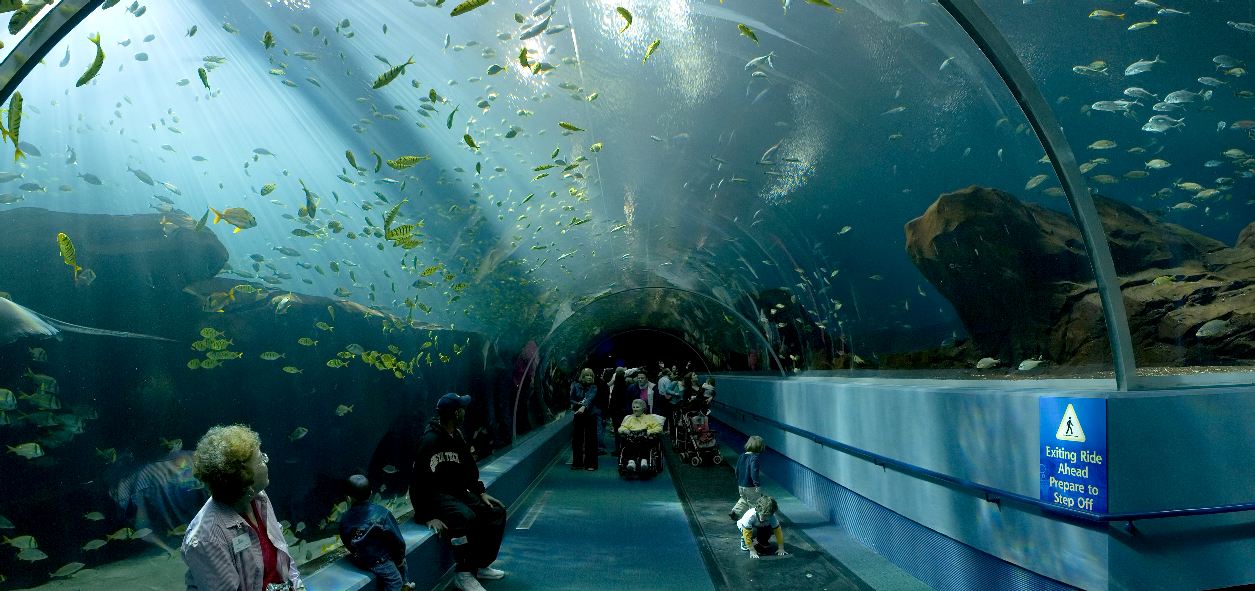 This website is provided on a free basis as a public information service. copyright © Cleaner Oceans Foundation Ltd (COFL) (Company No: 4674774) 2017. Solar Studios, BN271RF, United Kingdom. COFL is a charity without share capital. The names AmphiMax™, Miss Ocean™, RiverVax™ and SeaVax™ are trade names used under license by COF in connection with their 'Feed The World' ocean cleaning sustainability campaign.