PROFISH GLOBAL FISHERIES PROGRAM
& THE WORLD BANK
ABOUT - CONTACTS - FOUNDATION - HOME - A-Z INDEX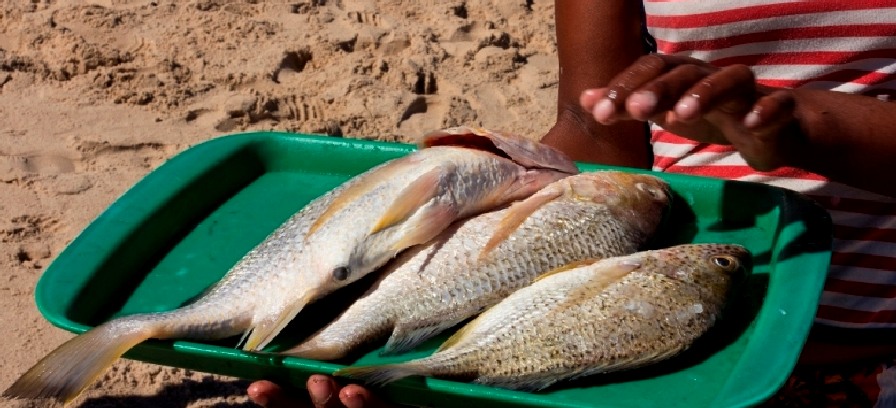 FOOD SECURITY: The increase in farmed fish sounds appealing until you realize that captive fish have to be fed protein from some source and that is usually wild fish - where conversion efficiency is not that good. It would make sense to develop alternative feeds that are sustainable, rather than feed fish to fish. Alternatives need not be from land based agriculture that is already stretched to produce expensive meats, but from marine fauna further down the food chain.
The Global Program on Fisheries, known as "PROFISH," was established with key donors and stakeholders to engage the World Bank in improving environmental sustainability, human wellbeing, and economic performance in the world's fisheries and aquaculture, with a focus on the welfare of the poor in fisheries and fish farming communities in the developing world.
PROFISH is essentially a programming and funding partnership between key fishery and aquaculture sector donors, international financial institutions, developing countries, stakeholder organizations, and international agencies.
PROFISH has received financial and in-kind support from the UK, Iceland, France, New Zealand, Norway and Finland (through TFESSD), Japan, USA, FAO and the World Bank.
The growing partnership includes regional economic organizations representing developing countries, including the African Union and the ASEAN Secretariat.
Other PROFISH partners include FAO, IUCN, WorldFish, IFPRI, OECD, USAID, NOAA/NFMS, NEPAD, Strategic Partnership for Fisheries in Africa, Rare, CI, WWF, EDF, ICFA/ALLFISH, GAA and ISSF. PROFISH played a lead role in coordinating the Blue Ribbon Panel and its report "Indispensable Ocean."
The World Bank is seeking to expand its Program for Fisheries and Aquatic Resources (PROFISH+) to support innovation and reform in ocean financing, technology and governance.
POOR GOVERNANCE
According to PROFISH governance of fisheries and aquaculture has been weak around the world resulting in an excess of capacity in the fishing industry, overfishing' and a vast loss of economic returns where overfishing depletes stocks - reducing fish that can be harvested next time.
Fish products have also become the object of extensive international trade' mostly from poor countries to wealthier ones. There is a substantial opportunity to improve the livelihoods of the poorer nations by capturing what is referred to as "Sunken Billions" - or the forgone economic benefits of capture fisheries, estimated to be in the $80 billion range annually - and increasing the supply from aquaculture systems.
PROFISH say that by capitalizing on this opportunity those acting on the opportunity might improve food and nutrition security for hundreds of millions of people. It could also increase our ability to adapt to climate change.
WORLD BANK CONTACTS
HEADQUARTERS
The World Bank
1818 H Street, NW Washington, DC 20433
USA

Tel : (202) 473-1000
Web: http://www.worldbank.org/
Facebook: http://www.facebook.com/worldbank
Linkedin: http://www.linkedin.com/company/the-world-bank
Twitter: http://www.twitter.com/worldbank
PLASTIC SOUP: This fabulous scene is marred by the fact that almost all seabirds have eaten ocean plastic and many will die prematurely in pain from starvation as a result. All marine life will benefit as will farmed fish if the feed they are given is not loaded with toxins that will enter the food chain to be eaten by growing children. How that may affect the lives of our young ones when they are adults is not known - but why take the risk! Should we not be doing all we can to keep our oceans healthy?
PROFISH LINKS
Program
PROFISH Strategic Vision for Fisheries and Aquaculture (2011)
PROFISH: Reforming Fisheries and Aquaculture for Global Benefits Evaluation Report (2009)
Global Analysis
Sunken Billions Revisited: Progress and Challenges in Global Marine Fisheries (2017)
Fish to 2030: Prospects for Fisheries and Aquaculture (2013)
Sunken Billions: The Economics Justification for Fisheries Reform (2009)
Small-Scale Capture Fisheries – A Global Overview with Emphasis on Developing Countries: A preliminary report of the Big Numbers Project (2008)
Turning the Tide: Saving Fish and Fishers (2005)
Fisheries
Trade in Fishing Services: Emerging Perspectives on Foreign Fishing Arrangements (2014) [Read summary]
Evaluation of New Fishery Performance Indicators (FPIs) (2012)
The Political Economy of Natural Resource Use: Lessons for Fisheries Reform (2010)
India Marine Fisheries: Issues, Opportunities and Transitions for Sustainable Development (2010)
Rising to Depletion? Towards a Dialogue on the State of National Marine Fisheries (2009)
Aquaculture
Reducing Disease Risk in Aquaculture (2014)
Growing Aquaculture in Sustainable Ecosystems (2013)
Hidden Harvest: The Global Contribution of Capture Fisheries (2012)
Changing the Face of the Waters: The Promise and challenge of Sustainable Aquaculture (2007)
Climate Change
Climate Change Adaptation in Fisheries and Aquaculture: Compilation of Initial Examples (2014)
YOUTUBE
LINKS & REFERENCE
http://www.linkedin.com/company/the-world-bank
http://www.facebook.com/worldbank
http://www.twitter.com/worldbank
http://www.worldbank.org/en/topic/environment/brief/global-program-on-fisheries-profish
https://oceanconference.un.org/
http://www.globaloceansactionsummit.com/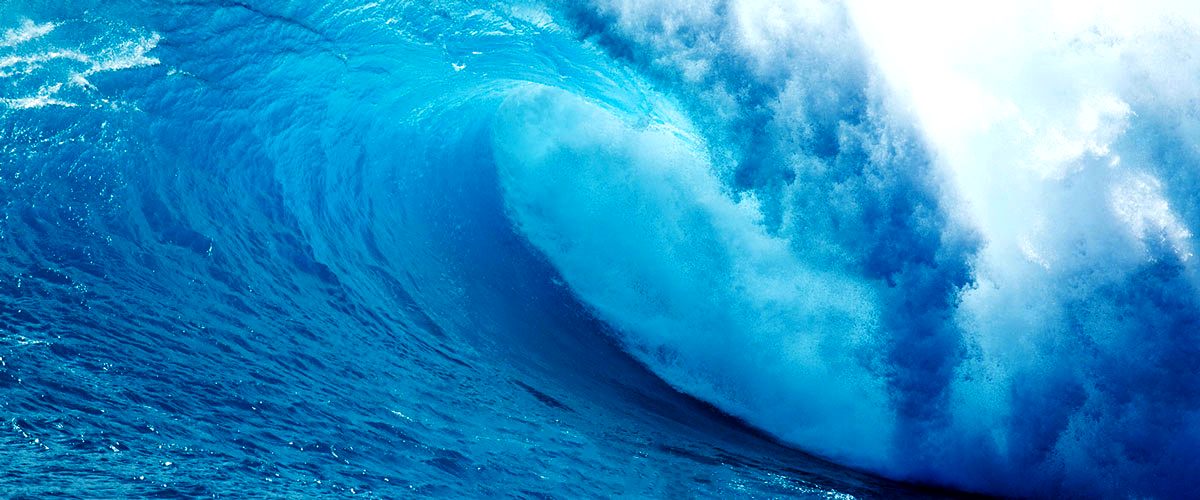 This website is provided on a free basis as a public information service. copyright © Cleaner Oceans Foundation Ltd (COFL) (Company No: 4674774) 2017. Solar Studios, BN271RF, United Kingdom. COFL is a charity without share capital. The names AmphiMax™, Miss Ocean™, RiverVax™ and SeaVax™ are trade names used under license by COF in connection with their 'Feed The World' ocean regeneration campaign.