MAYFLOWER MAS 400
ABOUT - CIRCUMNAVIGATION - CONTACTS - FOUNDATION - HOME - A-Z INDEX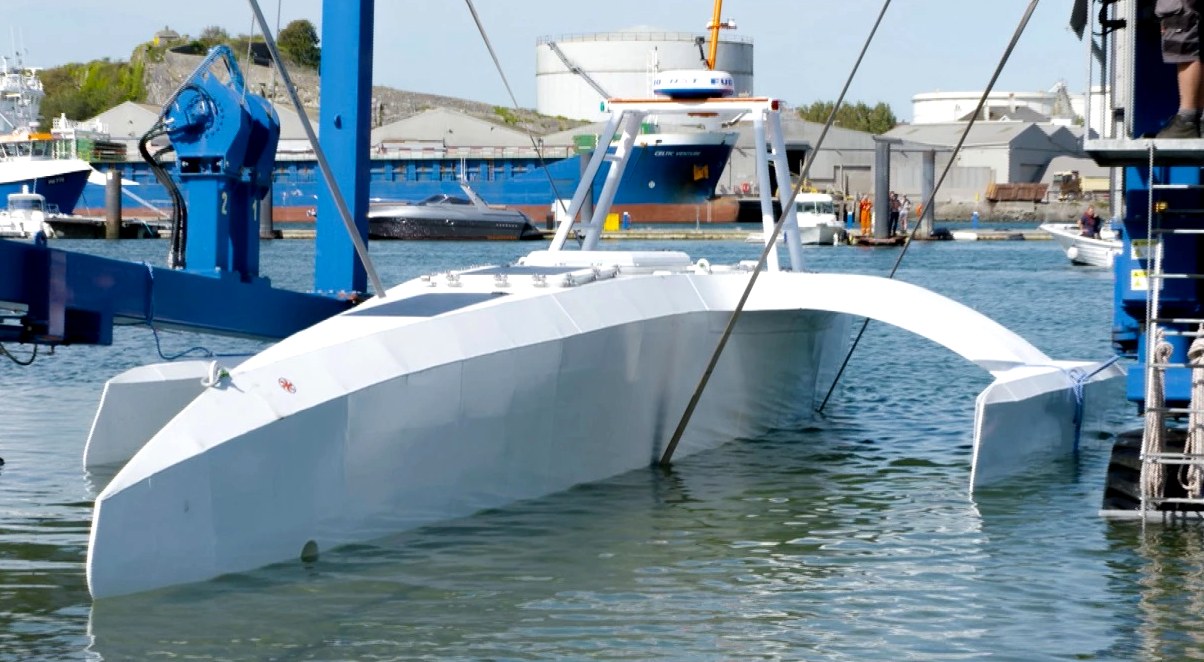 TRIMARAN - The Mayflower Autonomous Ship (MAS) marking the 400th anniversary of the Pilgrim Founding Fathers voyage across the Atlantic in 1620.
It appears that we are not alone in our aspirations to circumnavigate the globe autonomously. Bluebird Marine Systems first proposed such an expedition in 2012 and 2013, with their 'Bluefish' design. BMS subsequently modified that design to produce the SeaVax concept in 2015 through to 2017, when they ceased trading with mounting operating overheads that could not be sustained unsupported.
The Cleaner Ocean Foundation took over the SeaVax project, in the hope that funding for social (not for profit) research would become available as plastic pollution (marine litter) became more of a problem. Although in our view the problem is already serious, apparently it is not serious enough for the G7 to field a SeaVax for trials - we think because they don't want to shell out for that - where they'd rather save their money in the knowledge that any harm to the ocean is unlikely to come back to haunt them in their terms of office. This is though an international problem of their making.
On a more positive note, there are other measures in play that we hope will slow the tide of plastic entering the ocean ecosystem, meaning that SeaVax may not be needed. We'll be promoting those other measures, while SeaVax waits in the wings. Meantime, the adaptable, Boyan Slat, is making progress with his river filtration Interceptors. Well done Boyan!
While SeaVax remains on simmer, pending support, the Foundation is actively consortium building to field a vessel that is not only capable of autonomous navigation, but is designed to raise the water speed record for solar powered electric ships and push forward other technology like autonomous anchoring. In this case a yacht christened the Elizabeth Swann, after the famous character in Disney's Pirates of the Caribbean will attempt to raise the current record from 5.3 knots, to (at least) over 7.5 knots, but aiming higher.
Should the Swann raise the record to anywhere near 10 knots, that will elevate the subject of truly zero carbon commercial shipping on completely renewable energy - when even the IMO may sit up and pay attention. One issue identified at an early stage is that ports may need to speed up cargo handling, to include autonomous docking - if a system of solar powered cargo vessels is to become a practical reality.
Clearly, the two vessels are miles apart in concept. The Mayflower is a 15 meter trimaran, loaded with ocean sampling instruments from over a dozen contributors and a team of near 20 people, by way of a floating laboratory - named after the Pilgrim's voyage in 1620. Whereas, the Swann is a 44 meter ocean greyhound. Also carrying ocean sampling instruments (an enhanced ferrybox type arrangement), but not as highly specified as the Promare managed vessel. We wish them all success in their venture, and look forward to reporting on Mayflower's progress as they test the concept that autonomous navigation is possible as proposed in 2012/13. Mayflower began as a Crowdfunder project where around £102,000 thousand pounds was raised in 2016. The Atlantic Ocean attempt set for 2021 is an important leap forward for autonomous navigation, with big thanks to IBM.
Click on these links to see their TEAM and PROJECT PARTNERS.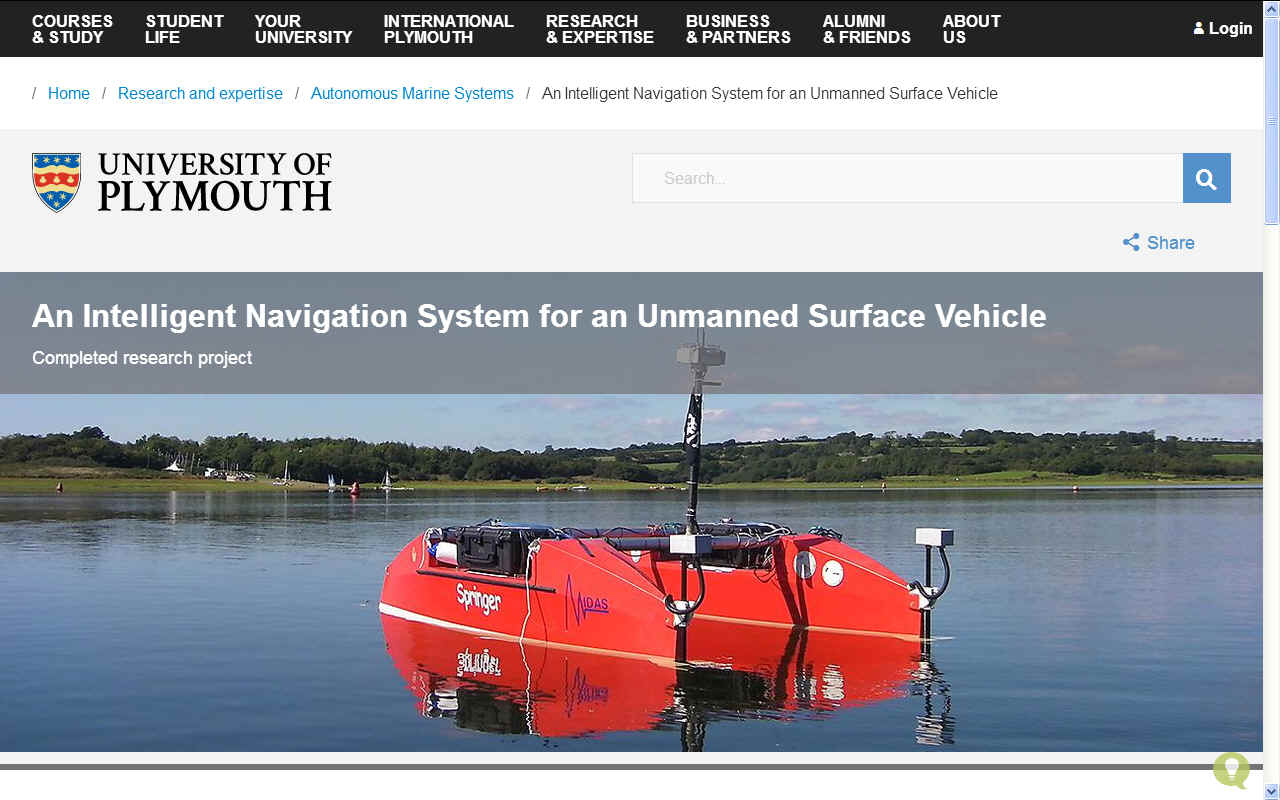 LINKS & REFERENCE
https://www.
This website is provided on a free basis as a public information service. Copyright © Cleaner Oceans Foundation Ltd (COFL) (Company No: 4674774) 2021. Solar Studios, BN271RF, United Kingdom. COFL is a charity without share capital.