BATTERIES
Please use our A-Z INDEX to navigate this site where page links may lead to external sites
ABOUT - CLIMATE CHANGE - CONTACTS - CROWDFUNDING - DONATE - FOUNDATION - OCEAN CLEANUP - SEAVAX - HOME - A-Z INDEX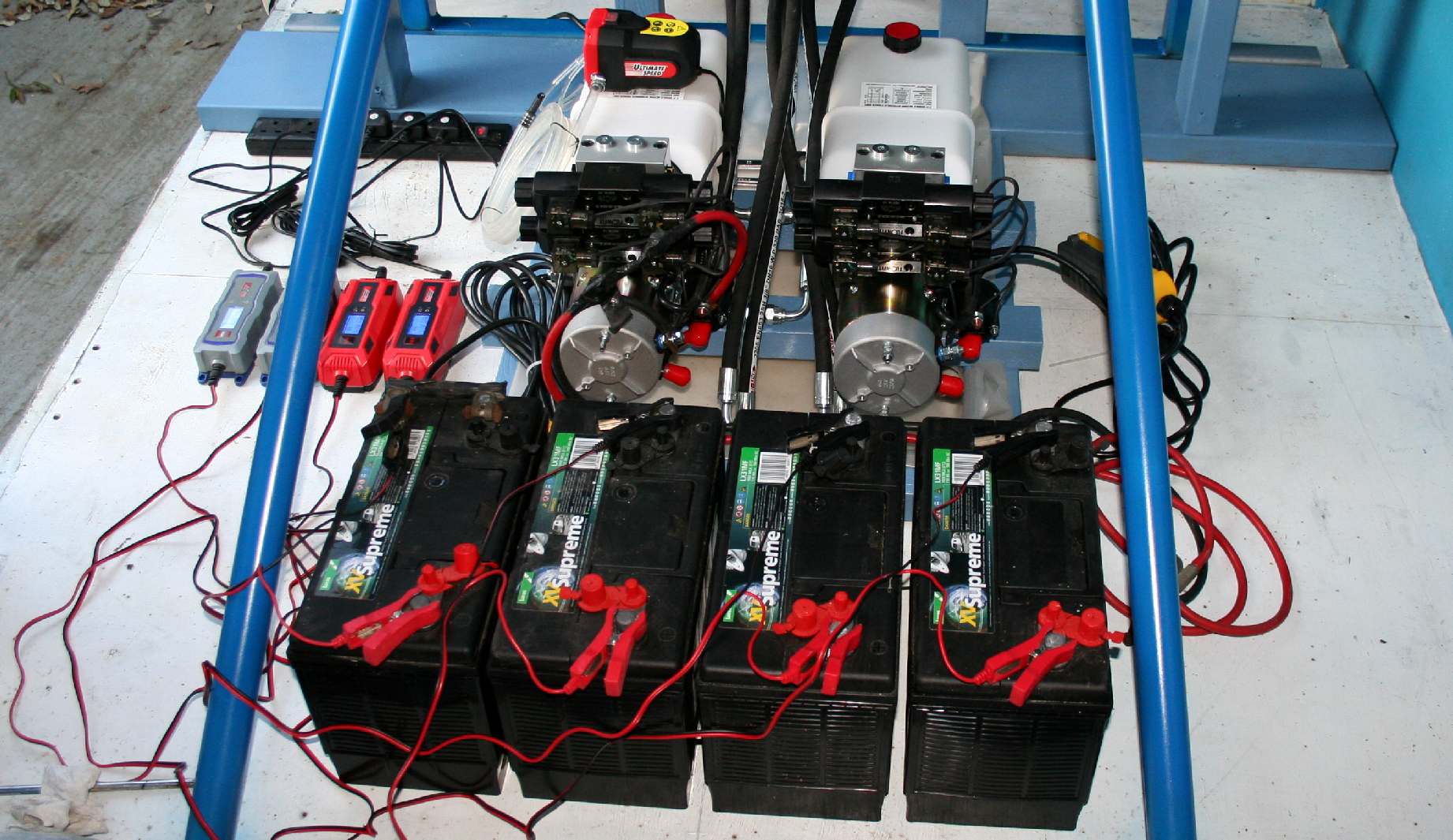 BATTERIES - A bank of four LX31 marine batteries that are a dual purpose design also suitable for cranking. The storage capacity is 420 amps giving us 5kW hours. Twelve of these batteries will power our experiments, using the energy generated off-grid to supply the laboratory and test tank and when working on a beach, to power the canteen and comms. Copyright © photograph 21 June 2019 Cleaner Ocean Foundation Ltd. All rights reserved, save for educational and research purposes.
The search for a super battery has eluded us for over a hundred years, but the technology is improving slowly to the point where lead-acid cells are now used only for automobiles and leisure activities.
For automotive use lithium batteries are now used almost exclusively, but some manufacturers are going down the hydrogen fuel cell route, even where in climate change, or sustainability terms, the hydrogen conversion chain is significantly less efficient than charging batteries.
We can though, understand the lure of a hydrogen based economy and research should continue. But for now we will stay with batteries.
In terms of EVs, it is a good idea to hedge your bets with a cartridge exchange system, where the cartridges might contain batteries or fuels cells. Such a system was proposed as long ago as 1992 to the California Air Resources Board in the US, who decided to hold out for a super battery. A real shame.
International policies concerning social technology funding should change to a situation where innovation like that above should have received funding. In the UK the same system was refused funding, where the Dti preferred hydrogen fuel cells and lone inventors (as in this case) do not qualify for support.
LINKS & REFERENCE
https://
This website is provided on a free basis as a public information service. Copyright © Cleaner Oceans Foundation Ltd (COFL) (Company No: 4674774) 2019. Solar Studios, BN271RF, United Kingdom. COFL is a charity without share capital. The names Amphimax™ RiverVax™ and SeaVax™ are trademarks.