MSP - MARINE SPATIAL PLANNING PLATFORM

ABOUT - CONTACTS - FOUNDATION - HOME - A-Z INDEX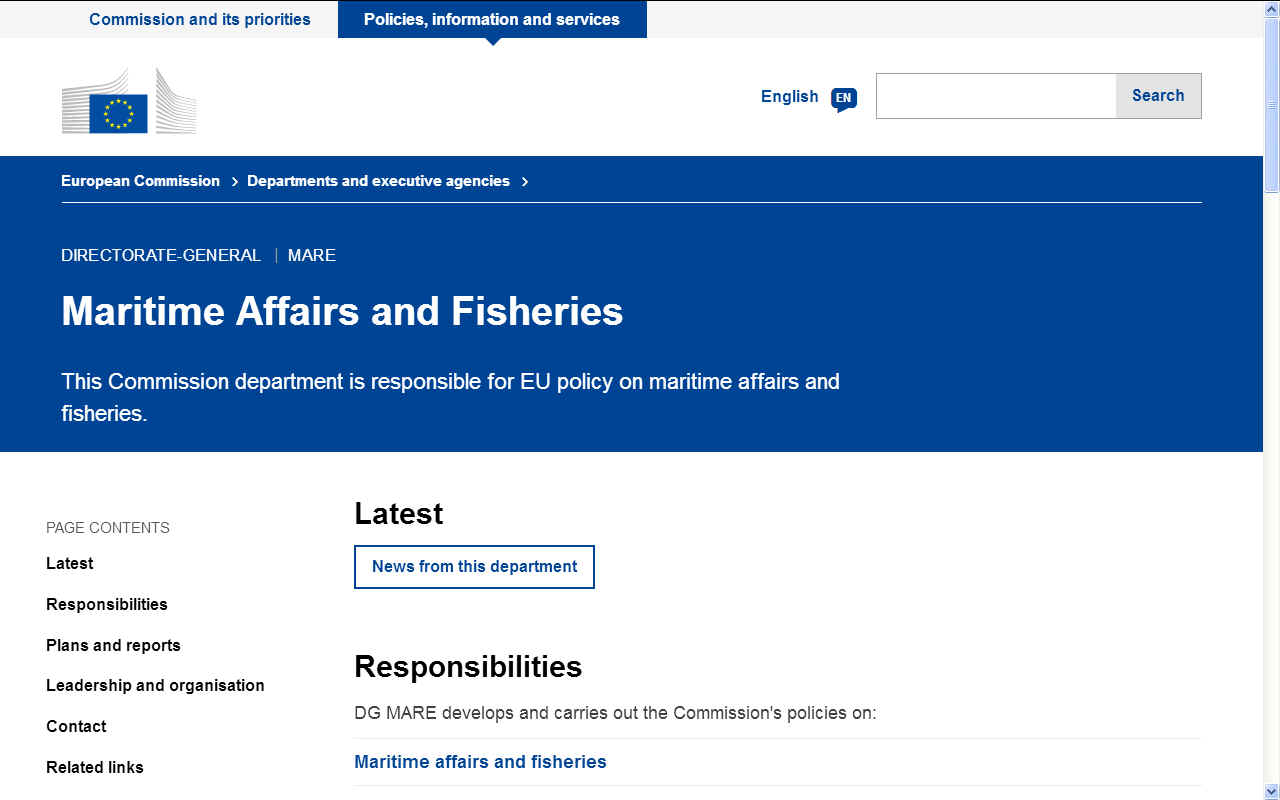 WILD FISH SHORTAGES: According to the United Nations Department of Economic and Social Affairs (UN-DESA 2009), the world population is expected to grow from the present 6.8 billion people to about 9 billion by 2050, mostly in developing countries (5.6–7.9 billion). Marine debris is thought to be a danger to fish health and the marine environment generally, with follow on effects for human health, not least of which is food insecurity.
The European MSP Platform is an information and communication gateway designed to offer support to all EU Member States in their efforts to implement Maritime Spatial Planning (MSP) in the years to come. With the adoption of the EU Directive on Maritime Spatial Planning (2014/89/EU), all coastal EU Member States are required to prepare cross-sectoral maritime spatial plans by 2021.

Funded by the EU Directorate General for Maritime Affairs and Fisheries (DG MARE), the European MSP Platform acts as the central exchange forum for the rich knowledge generated in past, current and upcoming MSP processes and projects. This will allow officials, planners and other stakeholders interested in MSP to build on what is already available, avoid duplication of efforts, assist in capacity building and foster development of new practices.

Our approach for the European MSP Platform is based on the following basic principles:

* give and take
* knowing who knows – to connect the right people
* personal approach – to act as your trusted partner
* find specifics through a broad resource
* a service to all EU Member States


WHAT MSP OFFERS

The EU MSP Platform is operated via a dedicated team with offices in all European sea-basins. Their experts continuously draw together information on MSP experience, funding and training opportunities as well as relevant events from across Europe. The information is then made available in various interactive, easy-to-use formats readily accessible through their website.

Their contact points are available to offer personal advice and act as your trusted partner in MSP-related efforts. MSP are happy to gather and share experience with you in the formats which suit your specific needs. On the basis of received information requests, MSP arrange different types of meetings, be it expert round tables, workshops or seminars. They also prepare short info briefs on specific topics related to MSP based on available practices and projects. Simply get in touch with them via the contact information found on their Team page to discuss on how they can best assist you.

The MSP team includes a central office in Berlin, a European Commission liaison office in Brussels, and help desks for each of the European sea-basins. The central office coordinates all activities and services of the European MSP platform, including technical studies, updating resources, designing delivery formats and ensuring continuous information exchange among team members. In addition, the central office assists the European Commission in all organisational aspects of the Member States Expert Group meetings as well as the European Commission workshops and conferences related to MSP.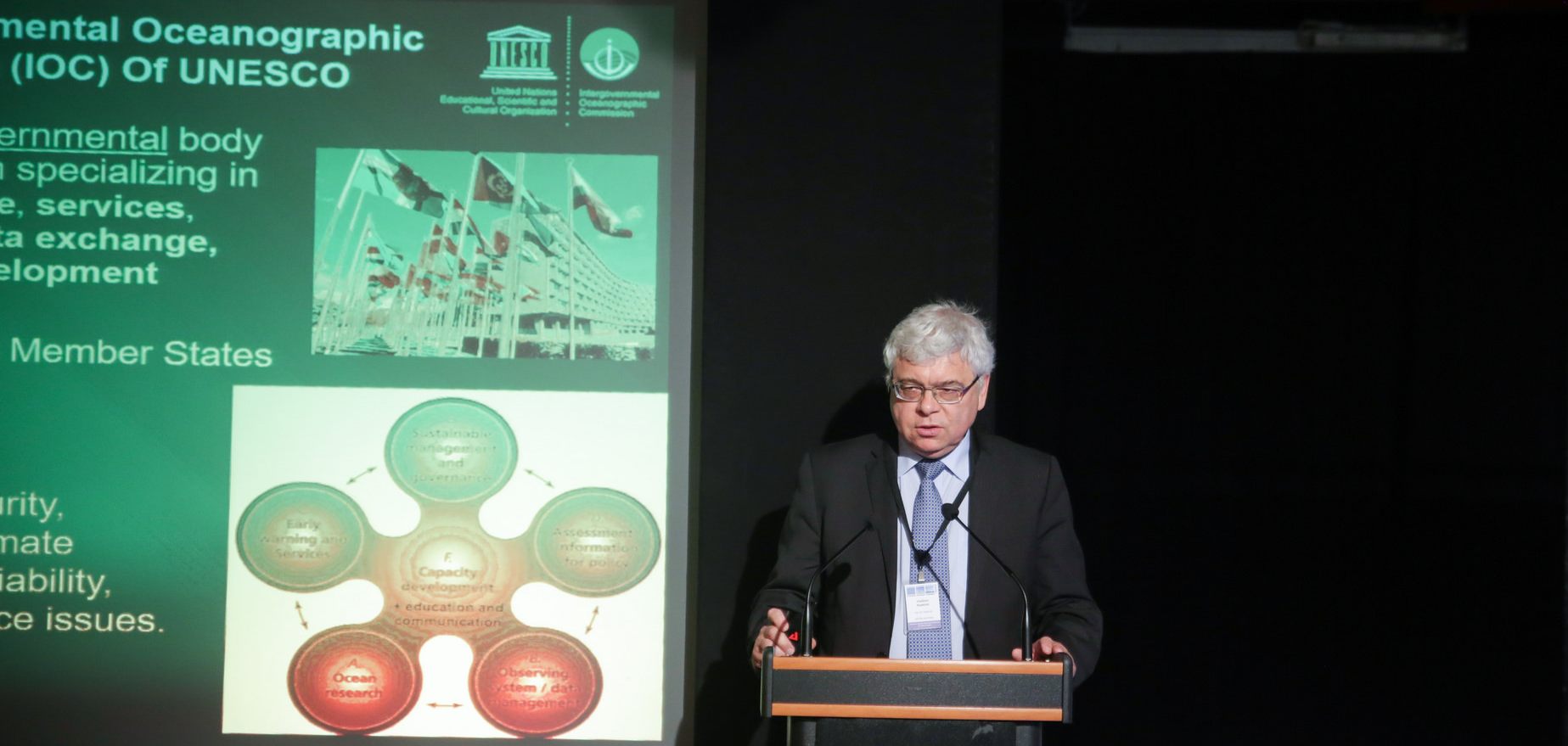 MSP PLATFORM.EU - INTERACTIVE INFORMATION GATEWAY

The MSP website provides a diverse array of knowledge and resources drawn from existing MSP processes and projects. They continuously expand and update their website to reflect the dynamic process of MSP development throughout Europe.

They invite you to explore the following:

* MSP Country Information showing status on MSP processes for coastal EU Member States and Sea basin overviews
* Practical Experiences stored and searchable through a multi-filter database
* An overview of previous and ongoing MSP Projects and their outputs
* EU-wide and national funding opportunities
* MSP training programmes and workshops
* An extensive FAQ section
* Future and past events
* News and updates on MSP on our website and via our newsletter

To stay continuously informed of any updates and news regarding MSP in Europe, please sign up here for our regular newsletter and funding news-flashes, and follow us on Twitter @EU_MSP_Platform


MSP QUESTIONS & ANSWER SERVICE

MSP are available to quickly and accurately respond to your requests for advice and questions regarding MSP. Their access to a range of MSP experts allows them to provide answers from diverse disciplines which reflect the latest developments in MSP. Sea-basin specific questions are directed to the appropriate sea-basin help-desk, which are composed to cover the language needs of the respective region.

Developed answers include relevant examples from practical MSP experiences, as found in a Practices Database and overview of MSP projects. They also make generalized versions of submitted questions and answers available in their FAQ section to continue sharing the collective MSP knowledge base.

MSP invite you to submit your questions through their webform, or by simply sending an email to: info@msp-platform.eu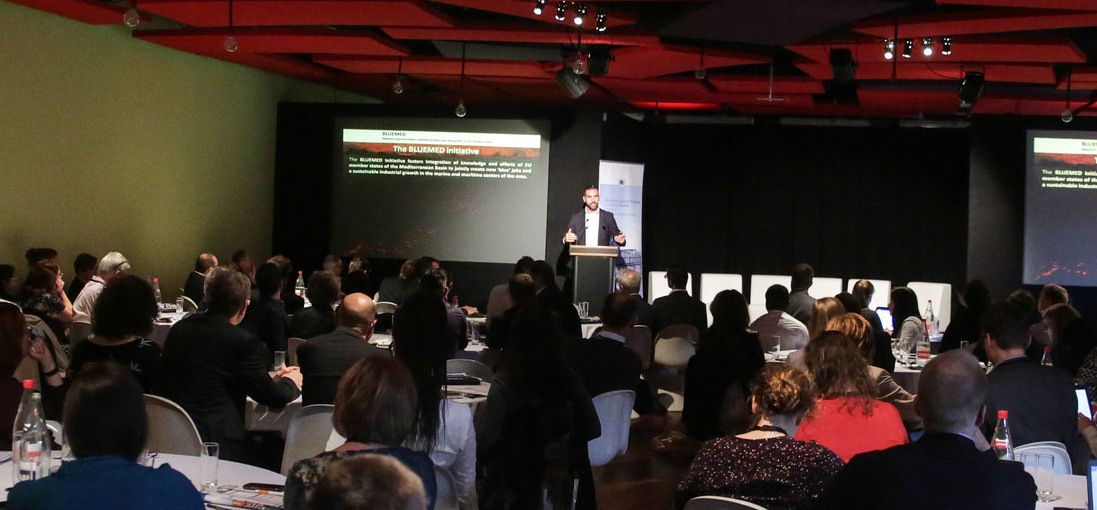 MSP TECHNICAL STUDIES - FILLING IDENTIFIED KNOWLEDGE GAPS

Drawing from the diversity of approaches to MSP across Europe, studies are conducted on topics which enhance MSP implementation and contribute to the collective knowledge base.

The 'MSP Data Study - Evaluation of data and knowledge gaps to implement MSP' covered data and information needs for MSP, recognizing that these may be different across European sea basins. The successful development and implementation of MSP relies on the availability of and access to sound spatial information on the marine environment, as well as current and possible future maritime human activities. The study investigated actual MSP information needs, focusing on what planners need to know and how data can be translated and used to provide this information; technical aspects to address issues such as the provision of data through data infrastructures; converting raw data into useful formats for planning; and how data can be shared across borders. The study has been published by the European Commission and can be downloaded here.

The on-going study MSP for Blue Growth - MSP as a tool to support sustainable Blue Economy' will focus on three tasks:

* Developing a methodology for a sea basin vision
* Developing a methodology to investigate current and future potential spatial demands of key maritime sectors
* Developing a manual on indicators for MSP

An EU-wide conference will be organised on 11 and 12 October 2017 in Brussels, Belgium, where the interim-results of the study will be presented.

Future study topics will be determined based upon Member State needs in cooperation with the European Commission Directorate General for Maritime Affairs and Fisheries.
Nov 27 - InnoBlueGrowth 'Blue Energies in the Mediterranean' 27.11.2017 - 28.11.2017 - Naples, Italy

BLUE GROWTH CONFERENCE - The MSP 4 Bue Growth conference was on the 11-12th of October 2017 in Brussels.
CONTACTS
N/A
LINKS & REFERENCE
http://www.msp-platform.eu/
http://www.msp-platform.eu/events/msp-blue-growth-how-plan-sustainable-maritime-economies
http://www.msp-platform.eu/msp-practice/msp-projects
http://internationalmarinedebrisconference.org/
https://marineplasticinnovationchallenge-predictionrecovery2017.startupcompete.co/
https://www.usa.gov/
http://web.unep.org/
http://www.cleanseas.org/marine-challenge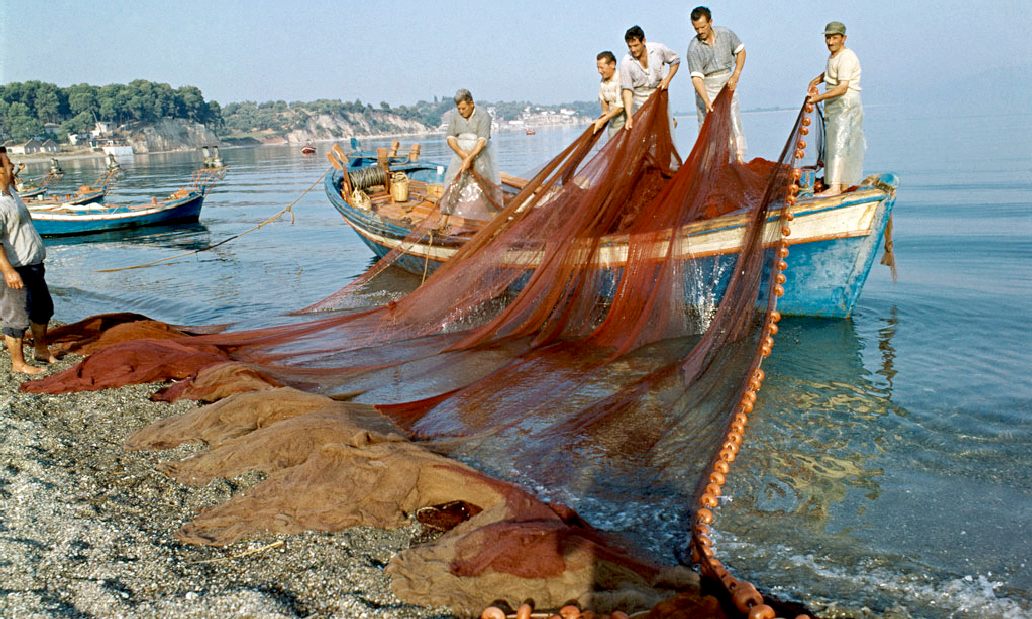 SUSTAINABLE FISHING: UN picture of fishermen in Evia, Greece fishing using nets from small boats as they have for hundreds of years without destroying our fisheries. Marine capture fisheries are a critical component for food security. Their production is close to the maximum ecosystem productivity (NRC 2006), cannot be increased substantially in the future and could decline if not properly managed, leaving the world to solve a significant new food deficit.
This website is provided on a free basis as a public information service. copyright © Cleaner Oceans Foundation Ltd (COFL) (Company No: 4674774) 2017. Solar Studios, BN271RF, United Kingdom. COFL is a charity without share capital. The names AmphiMax™, RiverVax™ and SeaVax™ are trade names used under license by COF in connection with their 'Feed The World' ocean cleaning sustainability campaign.