OCEANOLOGY INTERNATIONAL 2020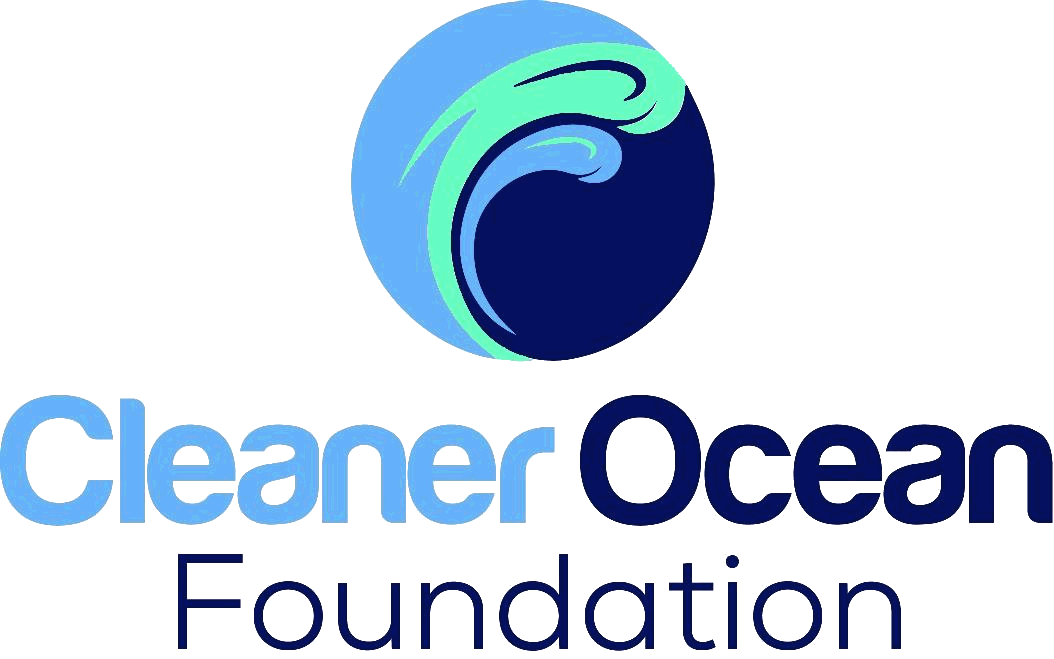 ABOUT - CLIMATE CHANGE - CONTACTS - DONATE - CROWDFUNDING - FOUNDATION - HOME - OCEAN PLASTICS
PLEASE USE OUR A-Z INDEX TO NAVIGATE THIS SITE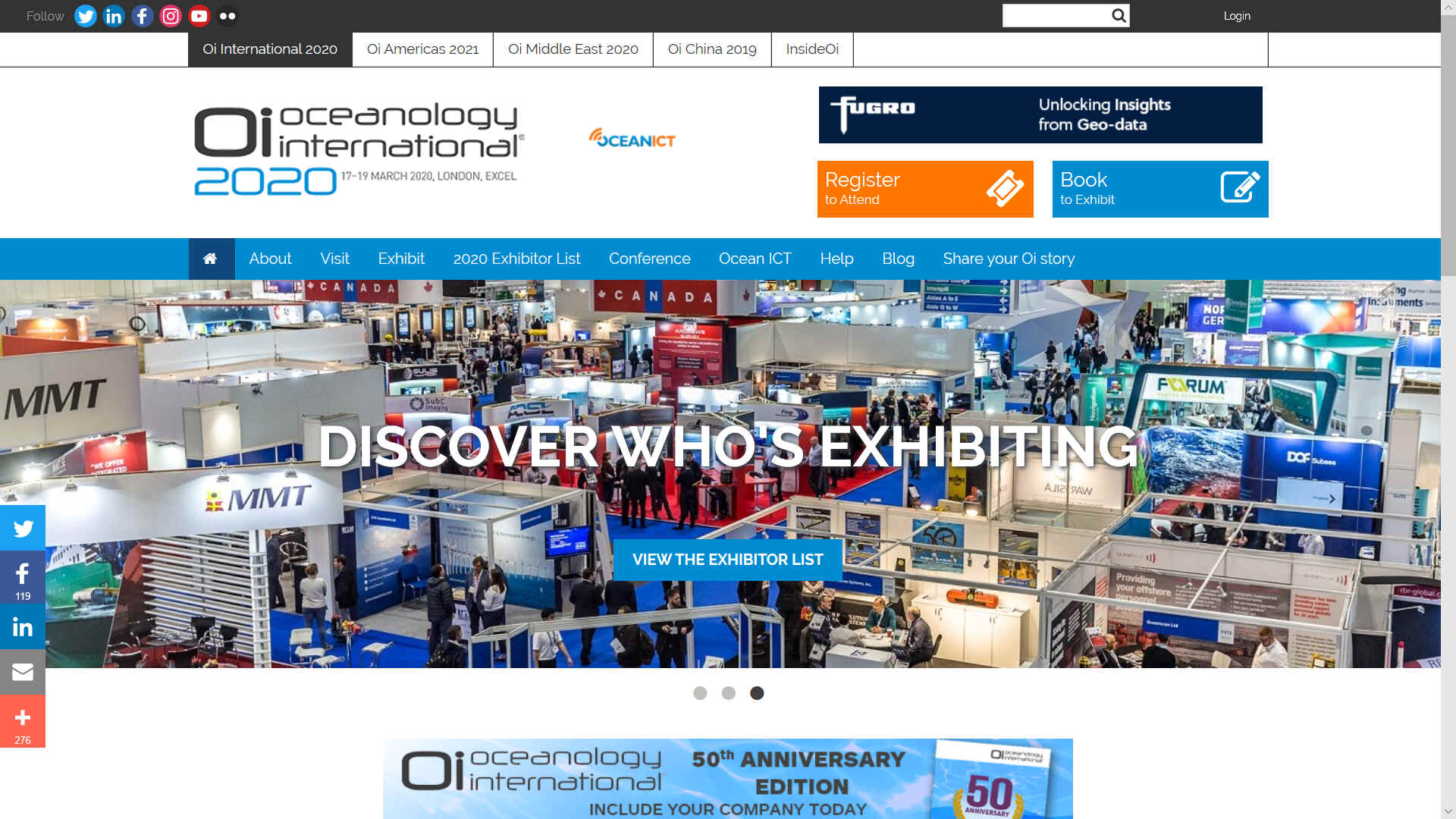 What is Oceanology International?

Held in London, in its 50th year, Oceanology International has firmly established itself as the world leading ocean technology marine science exhibition and conference. Every edition, Oceanology International brings together the latest technologies and thought leaders worldwide.

Attracting visitors from a variety of industries, including oil & gas, marine renewables and maritime defence, Oceanology International gives the opportunity for buyers and suppliers to do business in one location. Oceanology International offers structured networking opportunities to help suppliers establish relationships and secure business on a global scale.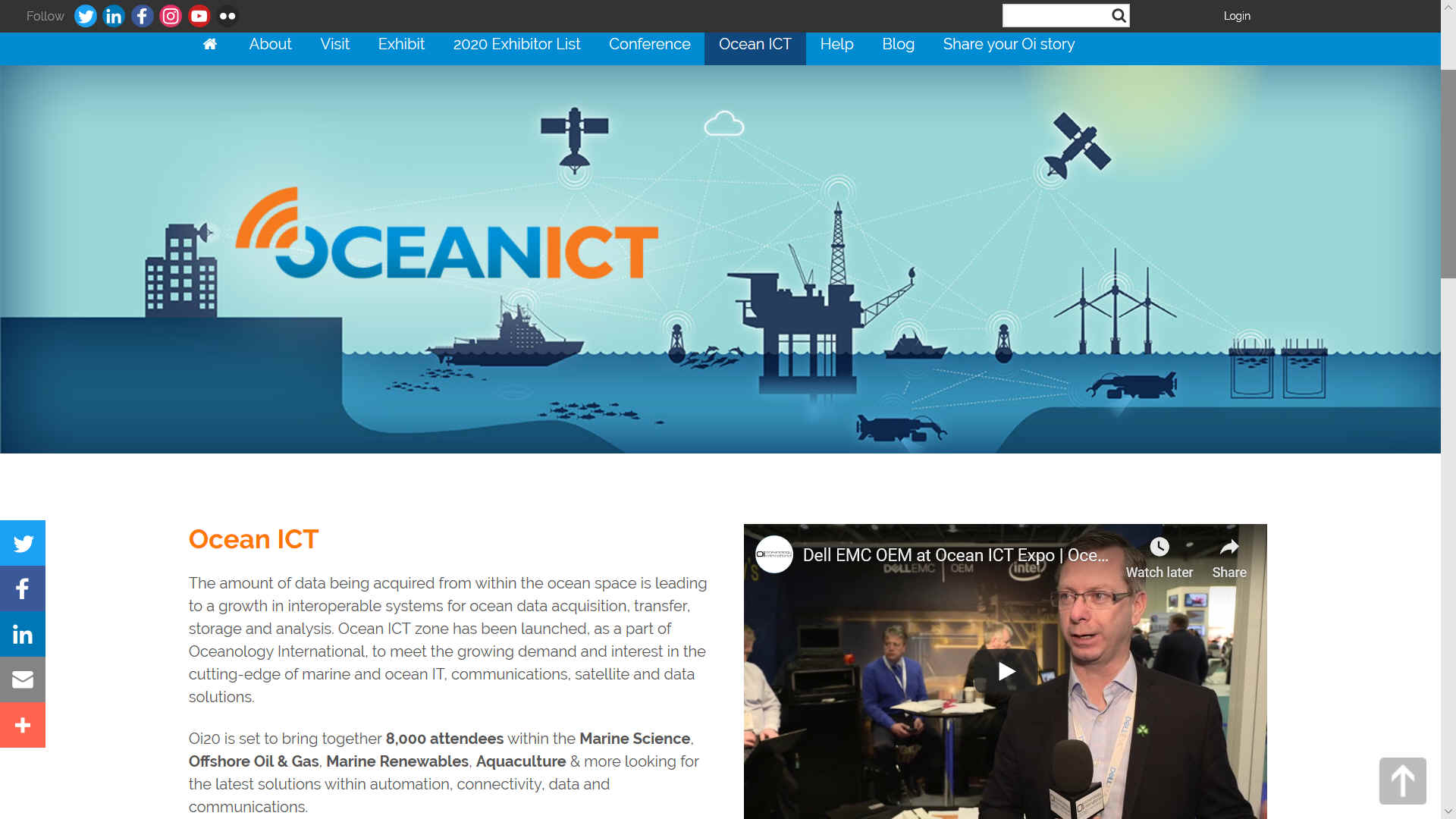 TECHNICAL CONFERENCE
In this free-to-attend technical conference you will hear from experts and thought leaders about a variety of disciplines in different sectors. Happening across the 3 days of event, the technical tracks will focus on key areas of application and technology across the whole of the Oceanology range.

Technical insights, updates on the industry and case studies will provide you with the information and inspiration you need for your futures projects.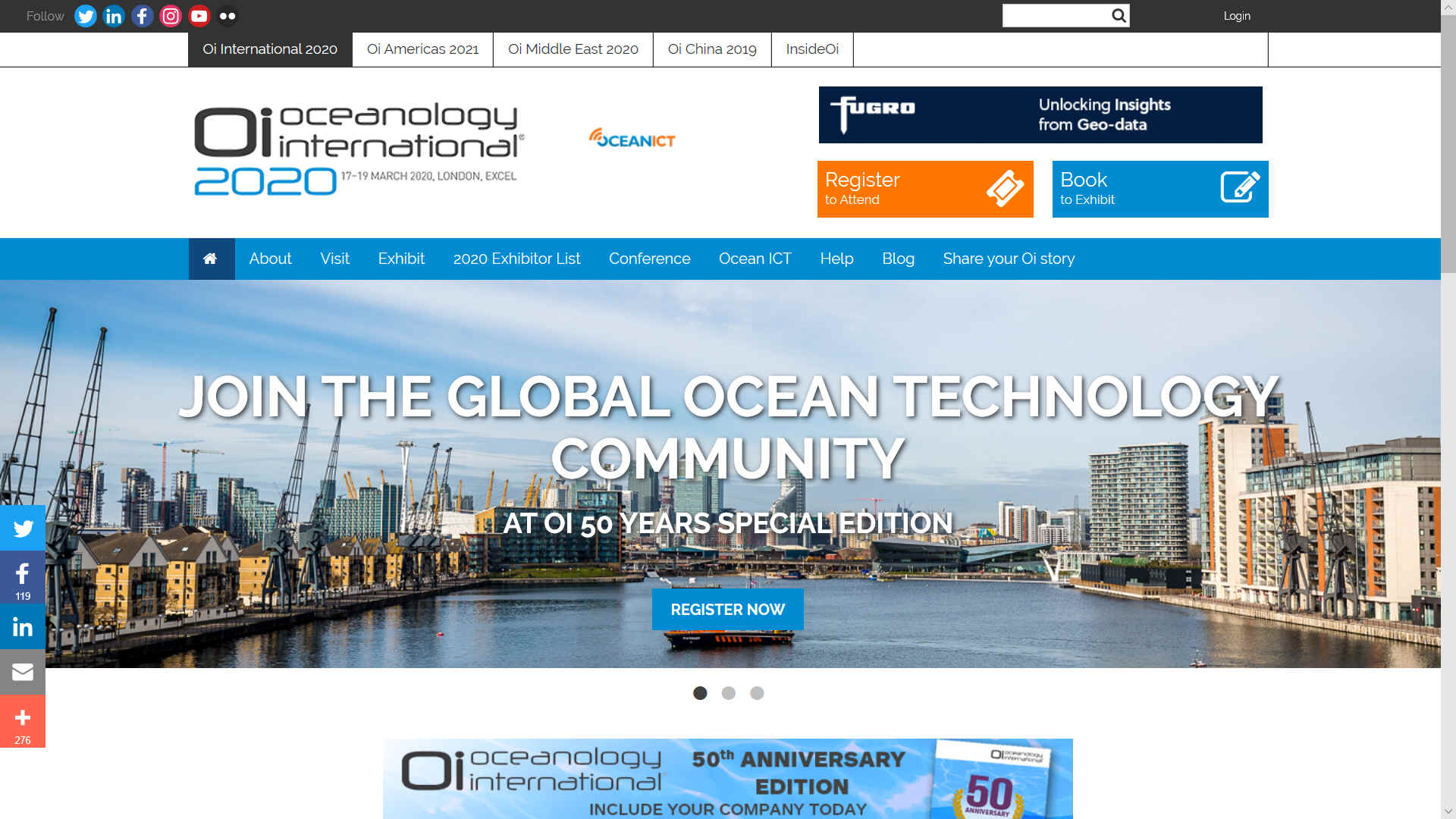 Topics:

1. Offshore Energy Development - Sponsored by Bibby Hydromap
This conference track will explore the developments in scientific resource assessment and site planning for offshore oil and gas, renewables and aquaculture industries.

2. Asset Integrity and Monitoring
he latest advancements in scientific methodology and applied technology for asset management in offshore oil and gas, renewables and aquaculture industries.

3. Hydrography, Geophysics & Geotechnics - Sponsored by PanGeo Subsea
Offshore site investigation including data collection, processing and analysis techniques used in mapping and pre-engineering studies of the offshore environment to understand the physical nature of the seabed and sub-seabed.

4. Coastal Zone & Shallow Water
Marine science and ocean technology developments that explore the management of the interface between land and water.

5. Navigation & Positioning - Sponsored by iXblue
The latest techniques and technologies for navigation and positioning on and below the sea surface.

6. Imaging & Metrology - Sponsored DOF Subsea
The development and application of imaging and measurement technologies to improve on the water and subsea capabilities.

7. Ocean Observation & Sensing
This conference track will explore the latest developments in measurement techniques and instrumentation for monitoring of ocean and atmospheric physics, chemistry, biology, and genomics as well as associated advances in analytical techniques and modelling.

8. Marine Pollution & Environmental Stressors
Tools and techniques to address oil and chemical spills and other forms of marine pollution, including plastics and other debris. It will include consideration of understanding and mitigating large scale environmental changes associated with climate change, such as ocean acidification.

9. Data Interpretation & Al
This conference track will showcase external industry advancements in the field of data interpretation and AI to explore their benefit and potential impact to marine science and ocean technologies with special consideration for analytics, autonomous vehicles and imaging recognition.
10. Unmanned Vehicles & Vessels - Sponsored by Seiche

Focus on innovative developments and applications in marine autonomous systems, including Robotics, AUVs, ROVs and ASVs.

11. Ocean ICT
Consider the latest developments of ocean data communications, the application of big data analytics, machine learning and advanced visualisation techniques.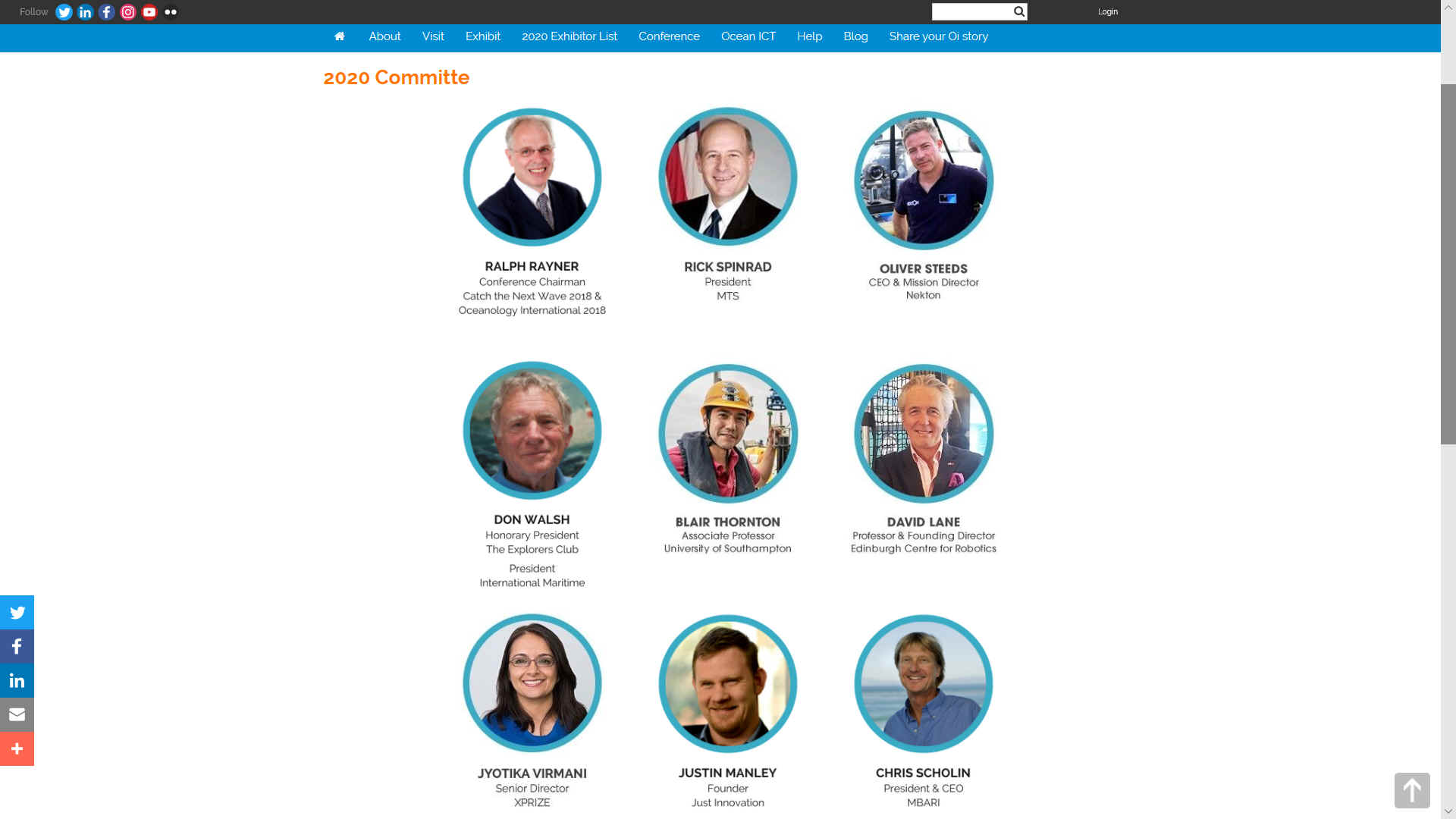 ...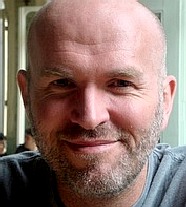 Tim Benzie
Greenwich Research & Enterprise
Enterprise Europe Network
+44(0)7392 081 282
t.benzie@greenwich.ac.uk

Participants from outside UK please get in contact with:

DE: Jenny Dümon| P +49 431 66 66 6-8 62 | duemon@wtsh.de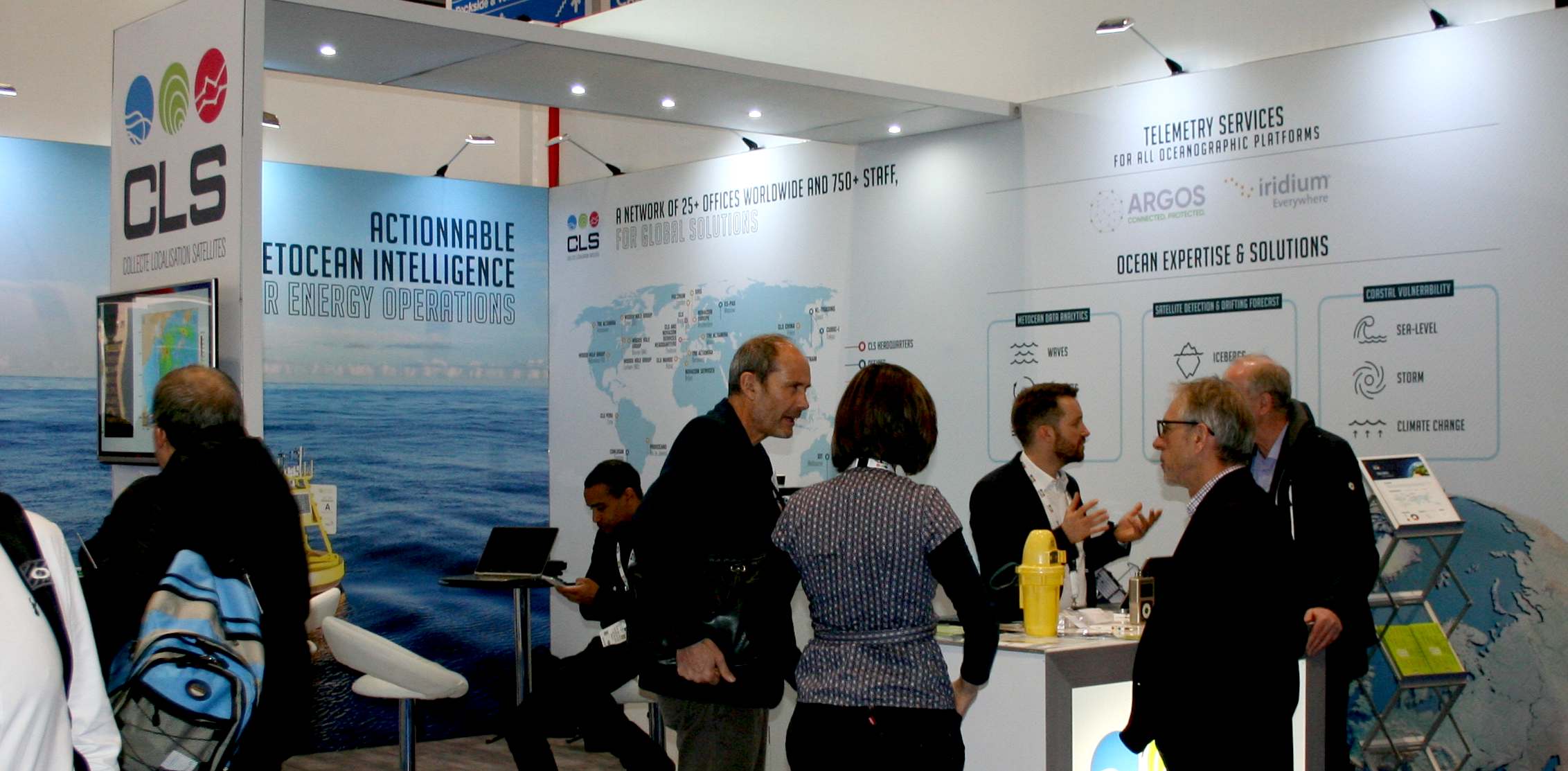 CLS - Ocean tracking and predictive positioning using satellites. Copyright Photograph © March 14 2018 Cleaner Ocean Foundation Ltd. All rights reserved. You will need the permission of the COF to use this photograph except for educational purposes or private study.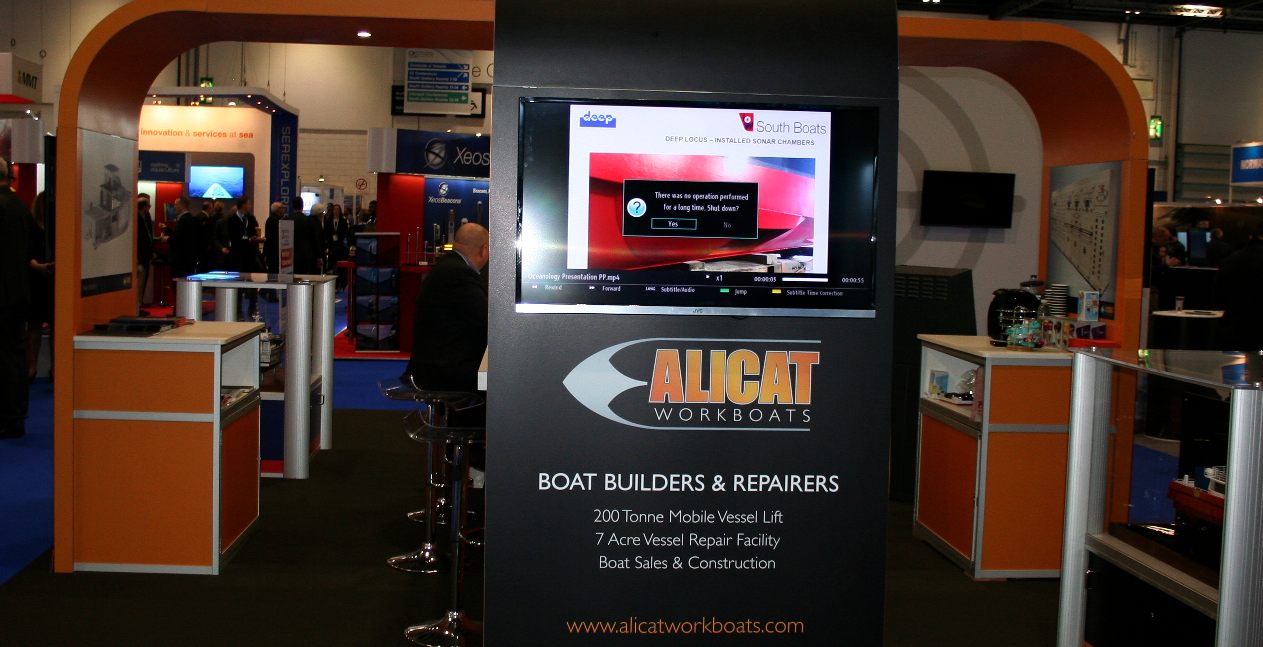 ALICAT - A well know builder of boats in the UK in aluminium and steel. They also repair and fit out vessels on their 7 acre facilities. Copyright Photograph © March 14 2018 Cleaner Ocean Foundation Ltd. All rights reserved. You will need the permission of the COF to use this photograph except for educational purposes or private study.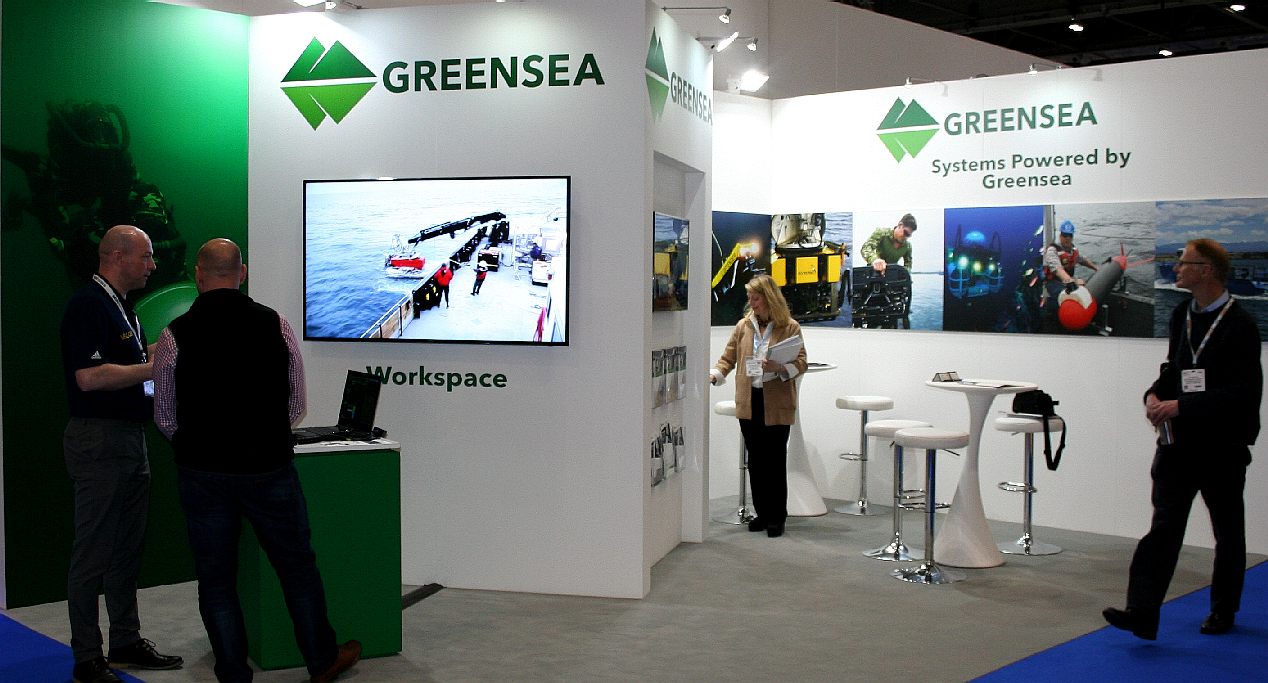 GREENSEA - This company from America equip vessels with an operating system that allows convenient control of underwater and surface drones using an architecture that eliminates most of the compatibility issues in unmanned marine robots. Copyright Photograph © March 14 2018 Cleaner Ocean Foundation Ltd. All rights reserved. You will need the permission of the COF to use this photograph except for educational purposes or private study.
2020 EXHIBITOR LIST SUBJECT A - Z
ROYAL VICTORIA DOCKS
The building of London's Royal Docks introduced a new world of commerce to the expanding capital. The dock is dominated by the ExCeL Exhibition Centre, constructed on the north quayside and opened in November 2000, and by the adjacent high level Royal Victoria Dock Bridge. The waterside location of ExCel is used to its advantage when it hosts the annual London Boat Show, with visiting vessels moored alongside the exhibition centre.
The Royal Victoria Dock is the largest of three docks in the Royal Docks of east London, now part of the redeveloped Docklands. The dock area has experienced major redevelopment under the London Docklands Development Corporation. The dock itself still exists and is accessible to ships, although its western entrance has been filled in and it is now used chiefly for watersports. Its transport links have been greatly improved with new roads and Docklands Light Railway lines running along both its north and south side.

Most of the original warehouses have been demolished but the historic 19th century K-S and W Warehouses – both listed buildings – have survived.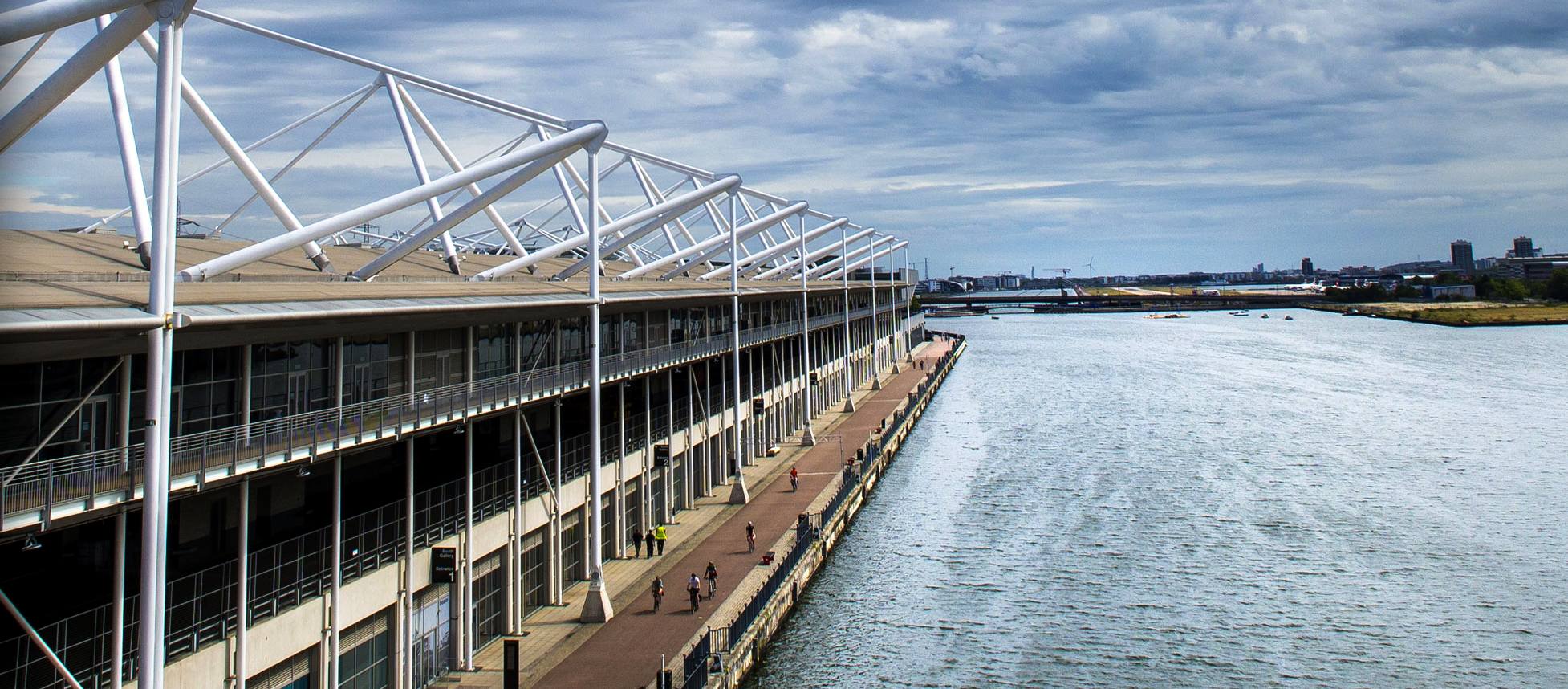 The docks drew produce and people from all over the world; they survived the bombings of World War II but the final challenge was the creation of containerised cargo.

This far more efficient method of moving goods required much larger ships that could not navigate down as far as the Royal Docks. Gradually the Royal Docks business fell into decline. Despite the difficulties, they survived longer than any other upstream docks finally closing to commercial traffic in 1981.

ExCeL London has been at the forefront of the regeneration. ExCeL is helping to bring trade and industry to the docks, generating over £2.3 billion of economic impact for the British economy.
ExCeL London
One Western Gateway
Royal Victoria Dock, London
E16 1XL
Tel: +44 (0)20 7069 5000
Email: info@excel.london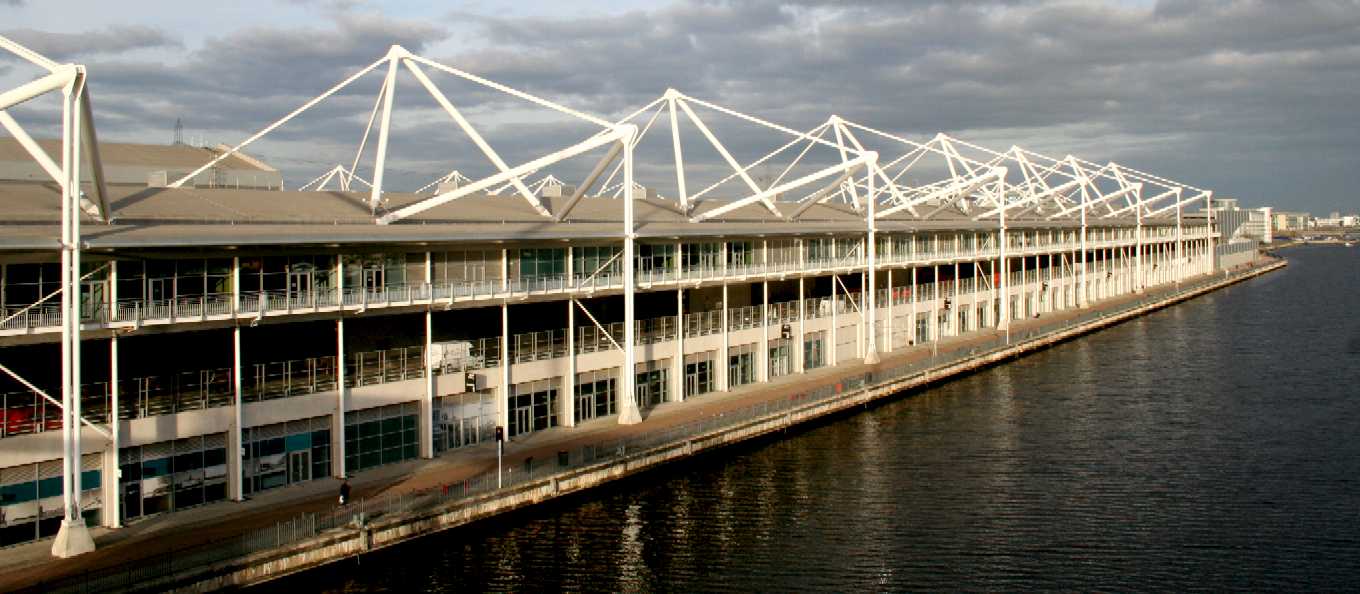 CONTACTS
Reed Exhibitions Limited
Gateway House, 28 The Quadrant
Richmond, Surrey, TW9 1DN
United Kingdom

Company No: 678540
VAT No: GB 232 4004 20

oi.helpline@reedexpo.co.uk
+44 (0)20 8271 2133

LINKS & REFERENCE
https://www.oceanologyinternational.com/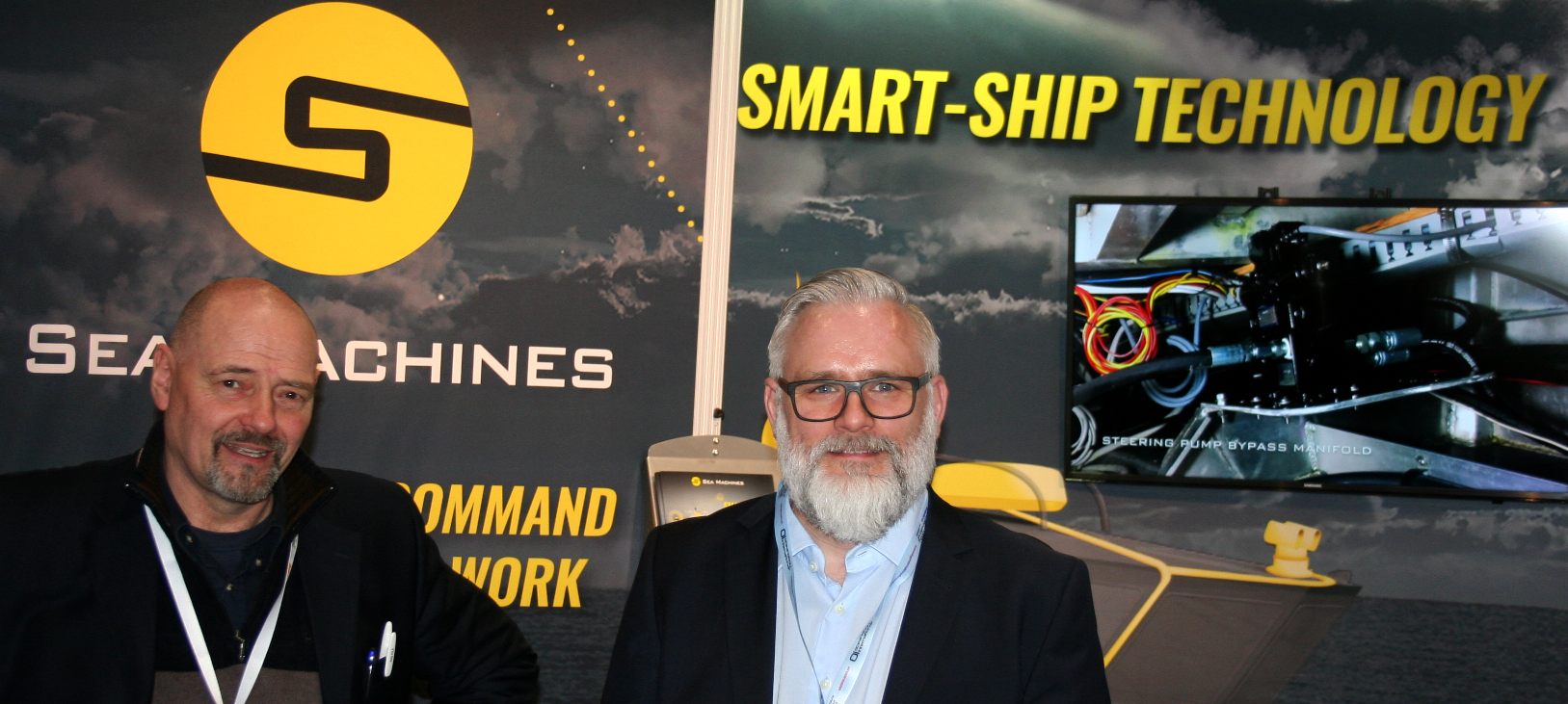 TECHNOLOGY - Smart machines are the way forward for ocean transport and cleaning duties. Our volunteers were out and about looking for potential suppliers and research partners for 2019, as SeaVax and AmphiMax proof of concept models are put through their paces in Sussex, England. Peter Holm (centre) represented Sea Machines Robotics at this splendid event. Sea Machines is a US company that develops and sell navigation and vessel command and control equipment. They have a branch in England.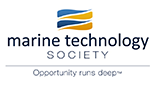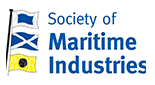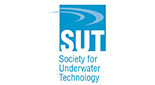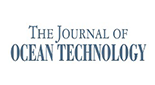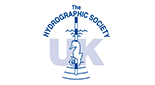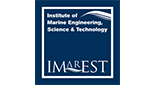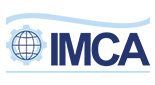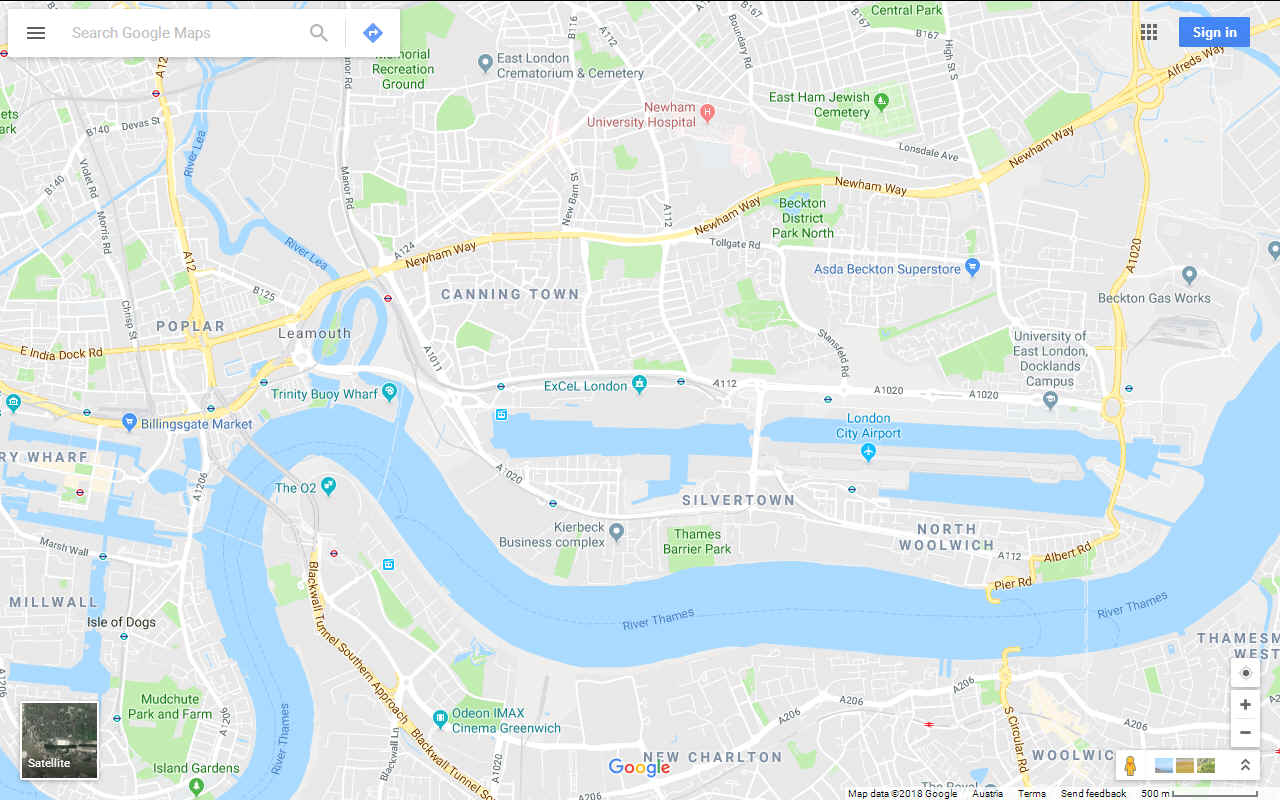 MAP LONDON, THAMES - This map of London with the River Thames as a main feature, shows us the Docks above and feed into the Thames as it flows east out to sea.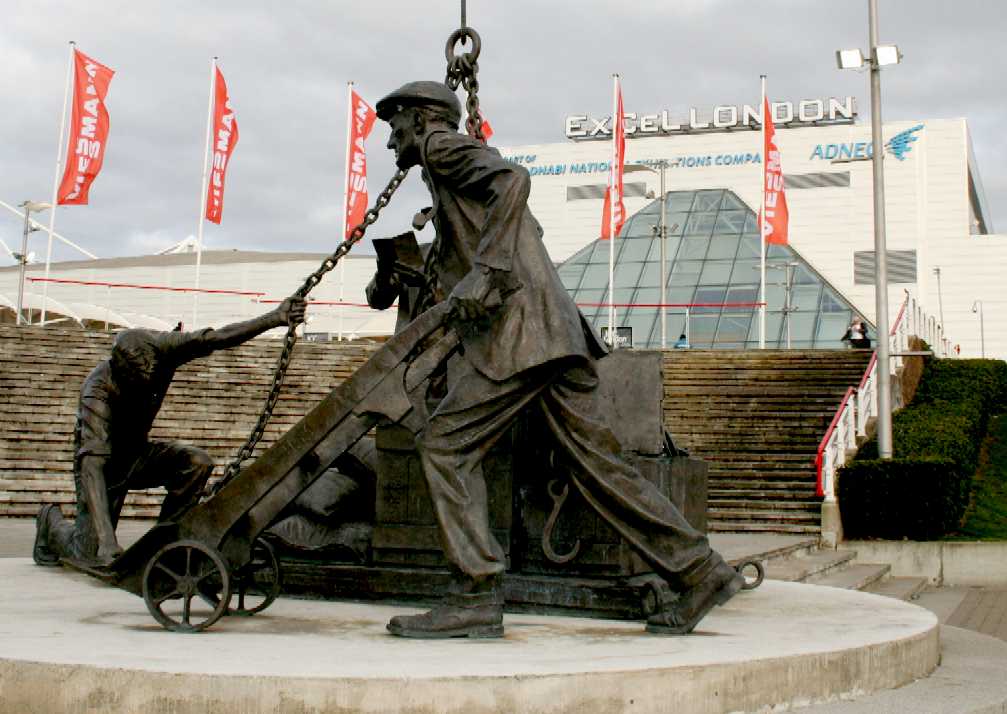 YESTERYEAR - Let us not forget our roots. It is important to recognise the development of London as a port of international trade and remember that this was on the backs of the strong men who manhandled much of the produce that was landed before the advent of fork-lift trucks and other modern handling equipment, though cranes were well established quite early on.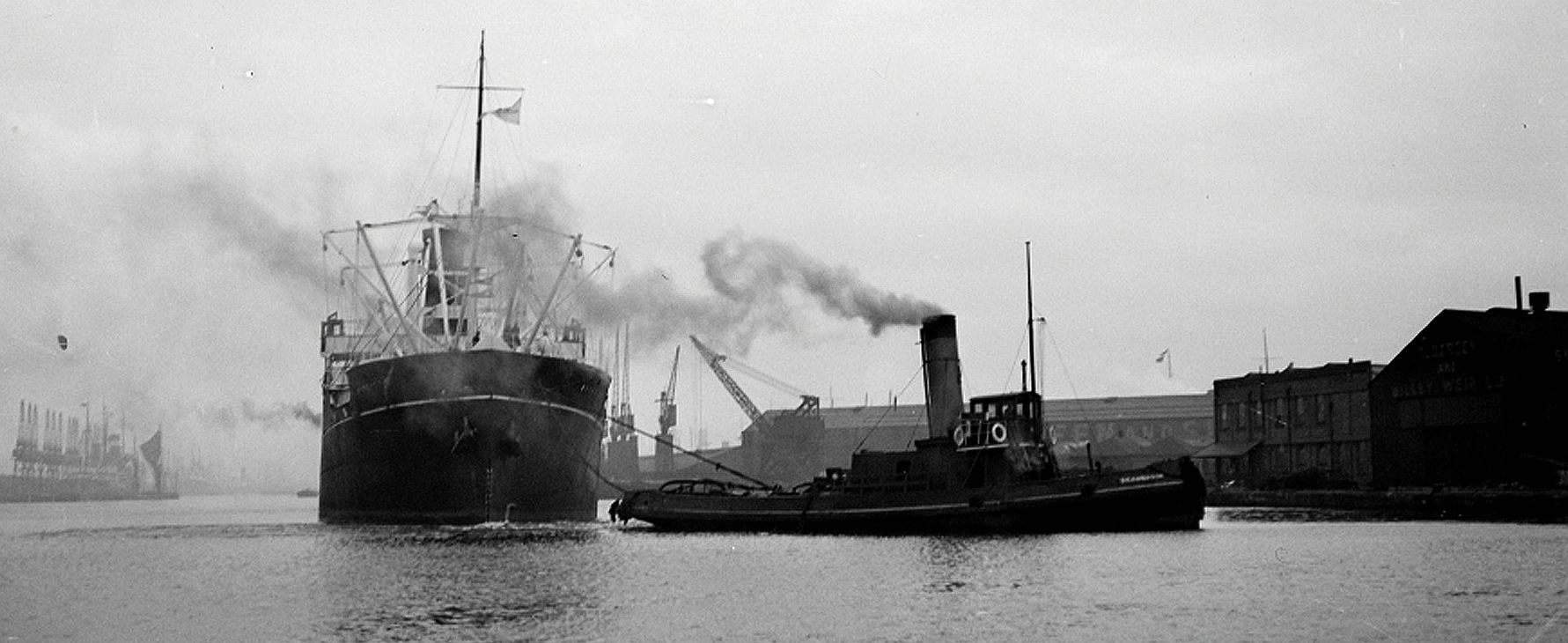 This website is provided on a free basis as a public information service. copyright © Cleaner Oceans Foundation Ltd (COFL) (Company No: 4674774) 2020. Solar Studios, BN271RF, United Kingdom. COFL is a charity without share capital. The names AmphiMax™, RiverVax™ and SeaVax™ are trade names used under license by COF in connection with their 'Feed The World' ocean cleaning sustainability campaign.