CARBON NEUTRAL HOUSING
ABOUT - CIRCUMNAVIGATION - CONTACTS - DONATE - FOUNDATION - HOME - A-Z INDEX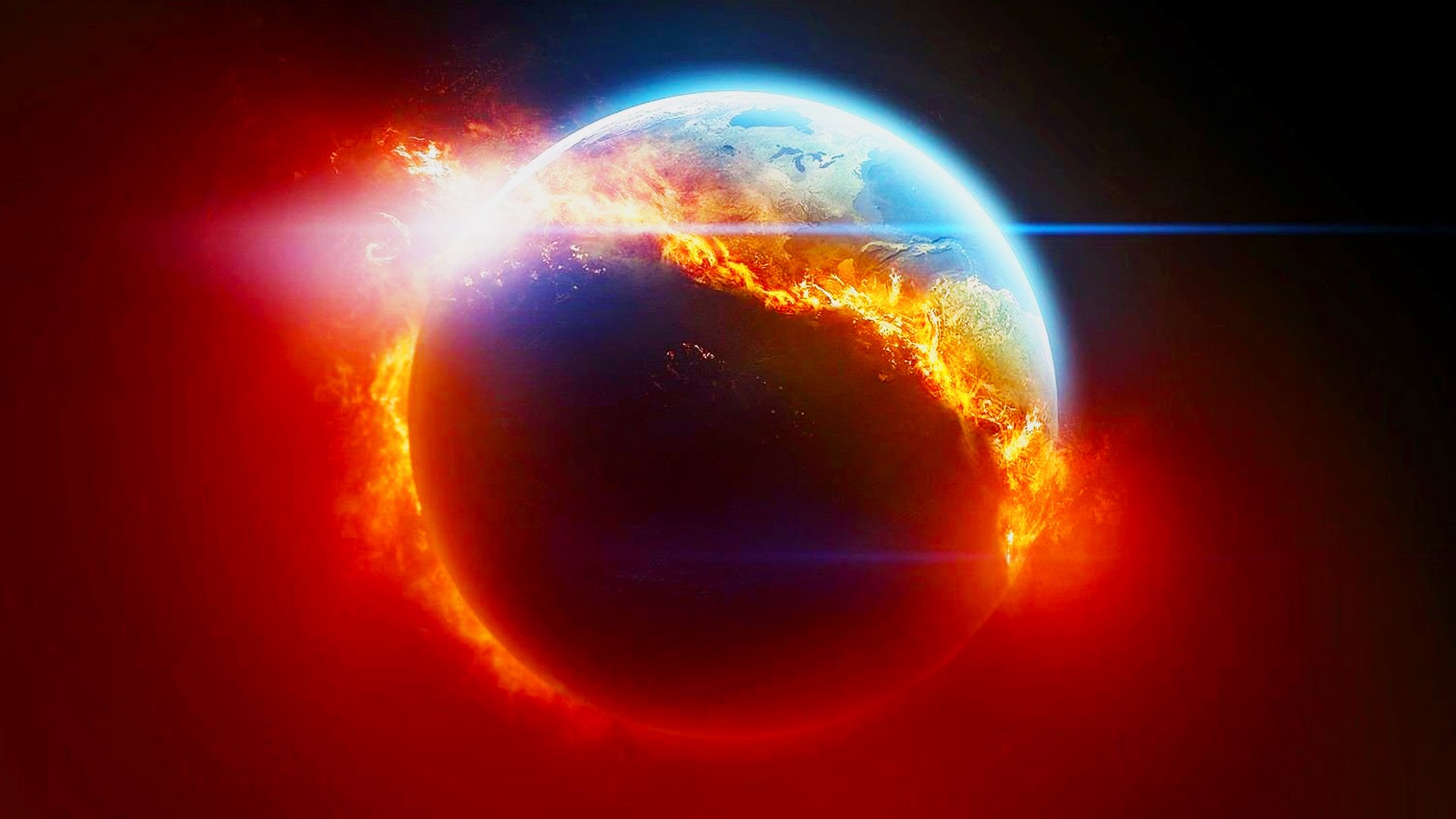 EXTINCTION OF SPECIES - From blue planet to scorched earth because vested interests prevented politicians from putting the brakes on. Economics stopped them thinking about the safety of life on earth. They'd rather die richer, than live, gambling with the future of our children and every other species on earth.
Existing brick and block built housing should be upgraded in climate terms, to include energy saving and harvesting features, but where this is not possible, alternative housing could be offered as a replacement as older housing stocks fall into disrepair, without applying undue pressure as may rebound in financial insecurity for the occupants and so less overall sustainability from multiple moves.
New build housing should be designed from the start to be carbon neutral, to include timber construction as a carbon lock, solar water heating, photovoltaic panels and wind turbine electricity generation. Car ports should have solar panels as roofing to help charge electric cars and support the national grid. This applies to every country.
Energy storage batteries could be based on standard vehicle units. At the moment there is no industry standard cartridge. A format for a standard energy cartridge should be agreed as a priority - where transport needs and housing would ideally be integrated as part of an energy solution.
The designs should be affordable, built as factory made flatpacks that can be ordered in various styles and layouts, such as to render pleasing homes that can fit in with existing towns and villages, even incorporating traditional materials in the finishing. Such houses (or mobile homes) cost significantly less and use less energy to make. The basic units are genuinely affordable, lifting the next renting generation out of the poverty trap. A definition of affordable, is that the ordinary local working man can afford mortgage repayments from his wage.
Affordable = sustainable. Hence, a mortgage test applies, giving us a figure for affordable housing of between £60,000 to £120,000 GBP pounds in the villages and suburbs of East Sussex as one local example. The price of housing will depend on the lowest wages, or an agricultural wage.
The designs for housing like this should be a priority to house a growing population.
Wooden housing can be designed to be tsunami resistant for locations prone to flooding such as some parts of Florida and
Sustainable management of forests is essential to the survival of Homo Sapiens. Tree planting should be a priority, not only to lock up carbon, but also to provide the raw material for affordable housing.
SAMPLE SYSTEM
The bedrock of any affordable housing system is the means of construction, taking into account the energy used to make bricks and cement, where wood offers a chance to lock up carbon dioxide, rather than generate it. But cost and ease of build are also considerations where man hours also generates CO2 that in turn causes global warming.
Wall and floor cassettes of timber construction would seem to be the answer. Hence the design of these cassettes is paramount.

Construction of the 12.52 (317.5mm) wall units. To this must be added the thickness of the feather-edge boarding or other external cladding, not shown in this diagram. These units slot together on the base floor units, once those cassettes have been joined.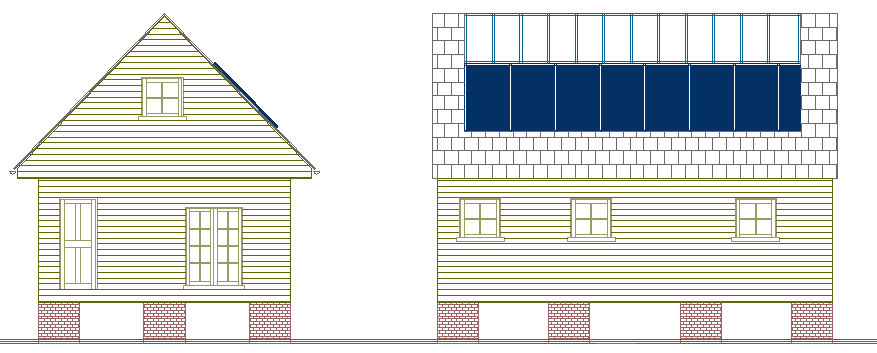 A Utopia Tristar flatpack. An example of a modest timber mobile home 28'x18' for couples & small families. The price of the flatpack means that any local worker could afford to buy. The price of land for building is said to be controlled by wealthy developers and councils who work together as land-barons to fix values. Copyright © diagrams Utopia Tristar Partners 2013. All rights reserved.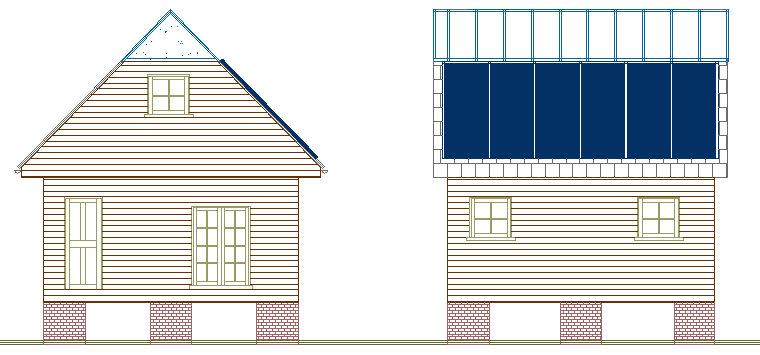 Utopia Tristar RE flatpack timber mobile home 20'x18' affordable starter home example = 12 sq/m solar conservatory, which generates 12 kW during periods of intense sunshine. Thus if the sun shines for 6 good hours, you will capture 72kW/hrs of energy. 8 hours will yield 96 kW/hours and so on. Minus of course any losses in efficiency in conversion. If this mobile home were adapted to be a house, you would not see the pillars. Instead the pillars would be below ground level and could be mounted on a concrete raft, or footings. All of this cost and customer preference dependent. Copyright © diagrams Utopia Tristar Partners 2013. All rights reserved.
CHANGE OR DIE
The dinosaurs could not adapt in time, they were cumbersome creatures that needed an energy intake to support their mass. This is just like our present economy, based on giant corporations, taxation at every level to support the state and money lenders, living off the sweat of an honest man's toil - as unearned income. There are too many chiefs riding on the backs of the workers like leaches in society. This is unsustainable and it's all based on inequitable loans for overpriced housing and cars, that should perhaps be index linked.
Dinosaur politicians should be replaced with representatives who understand sustainability and what a circular economy means. The dogs that grew up accepting fossil fuels and nuclear power as being normal, are unlikely to be able to grasp new tricks that are alien to them. These relics of overheated economics based on continuous growth, caused global warming. With only one planet to exploit, growth could never be continuous. These were hollow election promises for prosperity, based on borrowing, that led us to the brink.
The Cleaner Ocean Foundation operates as a think tank to promote ideas and technology for a brighter future. Governments around the world have been putting out calls for proposals to alleviate global warming since the 1990s. They have not been successful in fostering development of what we need to prevent the extinction of species or prevent ocean levels from rising. They have put the burden on the shoulders of industry instead of driving change with statute and funding to push for cleaner living.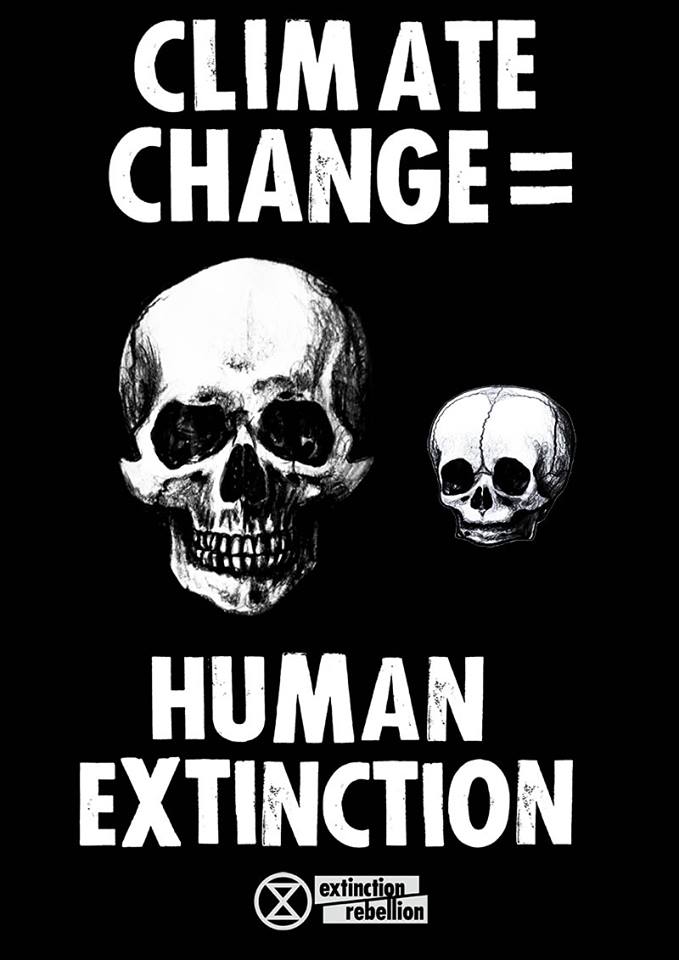 SIX STEPS TOWARD A COOLER PLANET
1. TRANSPORT: Phase out polluting vehicles. Governments aims to end the sale of new petrol, and diesel vehicles by 2040 but have no infrastructure plan to support such ambition. Marine transport can be carbon neutral if so developed.
2. RENEWABLES: Renewable energy should replace carbon-based fuels (coal, oil and gas) in our electricity, heating and transport.
3. HOUSING: On site micro or macro generation is the best option, starting with new build eco homes.
4. AGRICULTURE: We need trees to absorb carbon emissions from a growing population, flying, and to build new homes. Reducing food waste and promoting less energy intensive eating habits such as no meat Mondays.
5. INDUSTRY: Factories should be aiming for solar heating and onsite renewable energy generation.
6. POLITICS: - National governing bodies need to adopt rules to eliminate administrative wastages, to include scaling down spending on war machines, educating the public and supporting sustainable social policies that mesh with other cultures.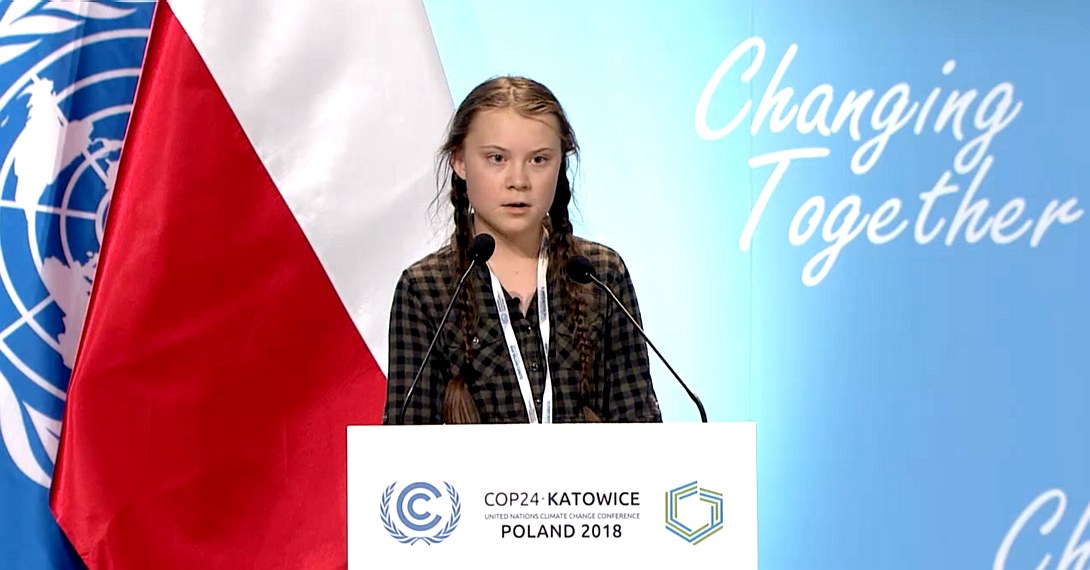 CLIMATE ACTIVIST - Greta Thunberg is a 15 year old schoolgirl who knows more about climate change than most of the United Nations delegates put together. That may not be not quite true, but she knows that we have to act now and stop talking about acting. Hence, she knows more in practical terms. Because Greta has no investments in fossil fuels she can see clearly. Once finance and investments comes into play - as with most politicians - they develop climate myopia (Climopia). This is a disease that lodges in the brain and makes the eyes see what the bankers and industrialists want them to see. It is a sort of Pied Piper effect with money luring otherwise sane people to do nothing to upset the gravy train. Climopia prevents politicians from acting to save future generations, where all they can think about is their wallets and the bank accounts of existing stakeholders, ignoring the future of their children.
Miss Thunberg wants the media to tell it straight and tell if more often so as to help politicians with Climopia think and see clearly. Two politicians with serious advanced Climopia are Donald Trump and Vladimir Putin. The diagnosis for this pair of dinosaurs is Criminal Climopia, otherwise known as insanity. Apparently, the richer you are the more myopic your outlook. A proximity to oil wells and beef-burgers also has an effect - both of course major contributors to global warming. Beef carries a risk of Mad Cow Disease, that may have a link to Climopic Insanity. Greta is a star Climate Changer. On November 30, over 15,000 boys and girls went on strike from school in every capital city and over 20 regional centres across Australia. On March 15, they are going even bigger and inviting adults to join them in solidarity for a Global Climate Strike. We're in!
1995 COP 1, BERLIN, GERMANY
1996 COP 2, GENEVA, SWITZERLAND
1997 COP 3, KYOTO, JAPAN
1998 COP 4, BUENOS AIRES, ARGENTINA
1999 COP 5, BONN, GERMANY
2000:COP 6, THE HAGUE, NETHERLANDS
2001 COP 7, MARRAKECH, MOROCCO
2002 COP 8, NEW DELHI, INDIA
2003 COP 9, MILAN, ITALY
2004 COP 10, BUENOS AIRES, ARGENTINA
2005 COP 11/CMP 1, MONTREAL, CANADA
2006 COP 12/CMP 2, NAIROBI, KENYA
2007 COP 13/CMP 3, BALI, INDONESIA
2008 COP 14/CMP 4, POZNAN, POLAND
2009 COP 15/CMP 5, COPENHAGEN, DENMARK
2010 COP 16/CMP 6, CANCUN, MEXICO
2011 COP 17/CMP 7, DURBAN, SOUTH AFRICA
2012 COP 18/CMP 8, DOHA, QATAR
2013 COP 19/CMP 9, WARSAW, POLAND
2014 COP 20/CMP 10, LIMA, PERU
2015 COP 21/CMP 11, PARIS, FRANCE
2016 COP 22/CMP 12/CMA 1, MARRAKECH, MOROCCO
2017 COP 23/CMP 13/CMA 2, BONN, GERMANY
2018 COP 24/CMP 14/CMA 3, KATOWICE, POLAND
2019 COP 25/CMP 15/CMA 4 TBA
2020 COP 26/CMP 16/CMA 4 TBA Will they have applied the brakes?
LINKS & REFERENCE
https://www.nytimes.com/interactive/2017/climate/what-is-climate-change.html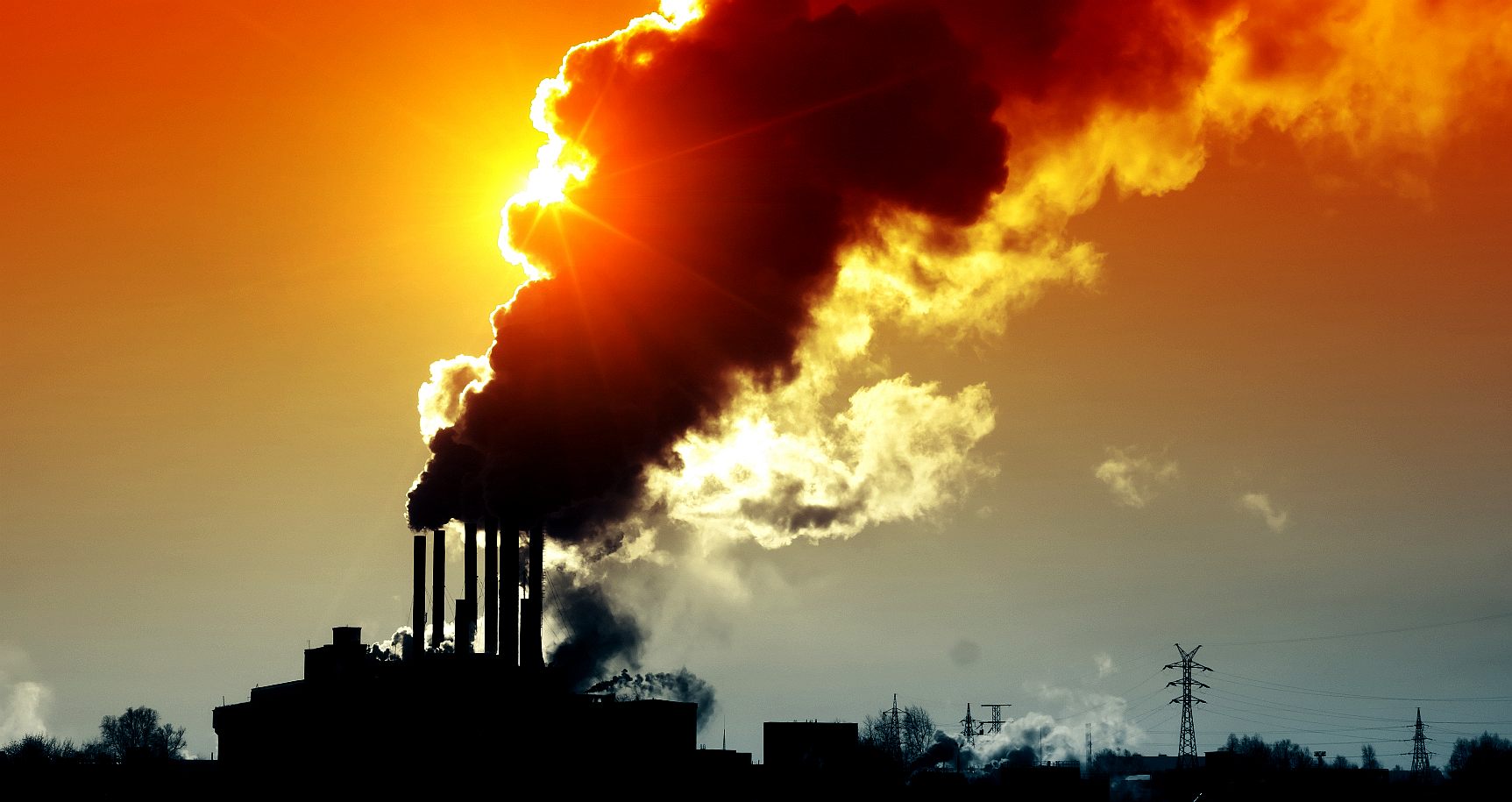 This website is provided on a free basis as a public information service. Copyright © Cleaner Oceans Foundation Ltd (COFL) (Company No: 4674774) 2019. Solar Studios, BN271RF, United Kingdom. COFL is a charity without share capital.