COASTAL TOURISM
ABOUT - CONTACTS - FOUNDATION - HOME - A-Z INDEX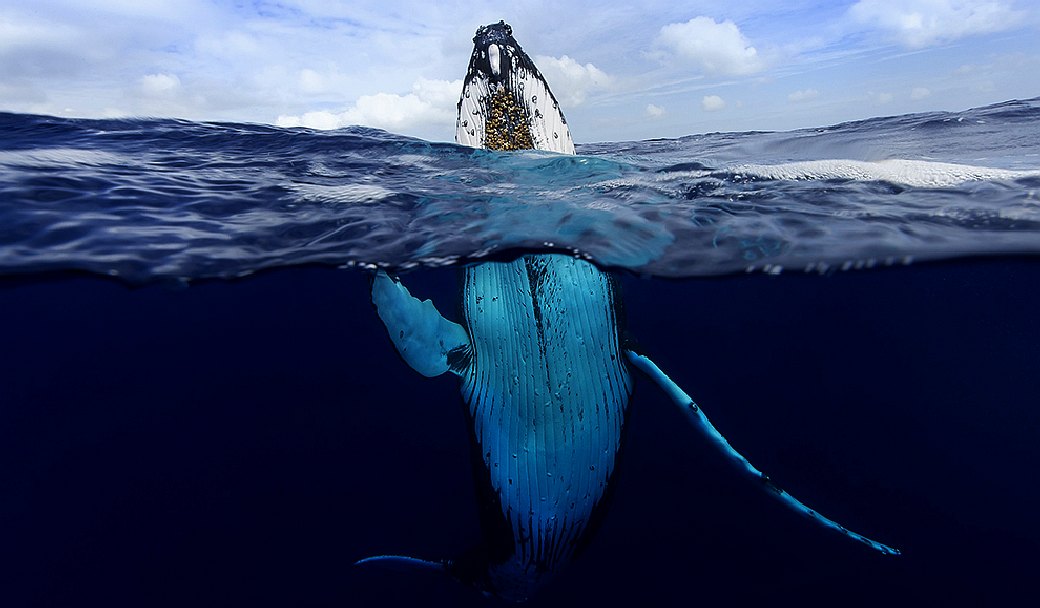 MARINE LIFE - This humpback whale is one example of a magnificent animal that is at the mercy of human activity. Humans are for the most part unaware of the harm their fast-lane lifestyles are causing. We aim to change that by doing all we can to promote ocean literacy.
The extraordinary beauty, cultural wealth and great diversity of EU's coastal areas have made them the preferred destination for many holidaymakers in Europe and abroad, making coastal and maritime tourism an important tourism sector. Employing over 3.2 million people, this sector generates a total of € 183 billion in gross value added and representing over one third of the maritime economy. As much as 51% of bed capacity in hotels across Europe is concentrated in regions with a sea border.

As part of EU's Blue Growth strategy, the coastal and maritime tourism sector has been identified as an area with special potential to foster a smart, sustainable and inclusive Europe. It is the biggest maritime sector in terms of gross value added and employment and, according to the Blue Growth Study is expected to grow by 2-3% by 2020. In 2012, Cruise tourism alone represents 330,000 jobs and a direct turnover of €15.5 billion and is expected to grow.

The European Maritime Day (EMD) 2013 focused on coastal and maritime tourism and was the opportunity to introduce the results of a public consultation launched to prepare a communication on coastal and maritime tourism. The EU Commission adopted a Communication on "A European Strategy for more Growth and Jobs in Coastal and Maritime Tourism" on 20 February 2014, presenting a new strategy to enhance coastal and maritime tourism in Europe in order to unlock the potential of this promising sector.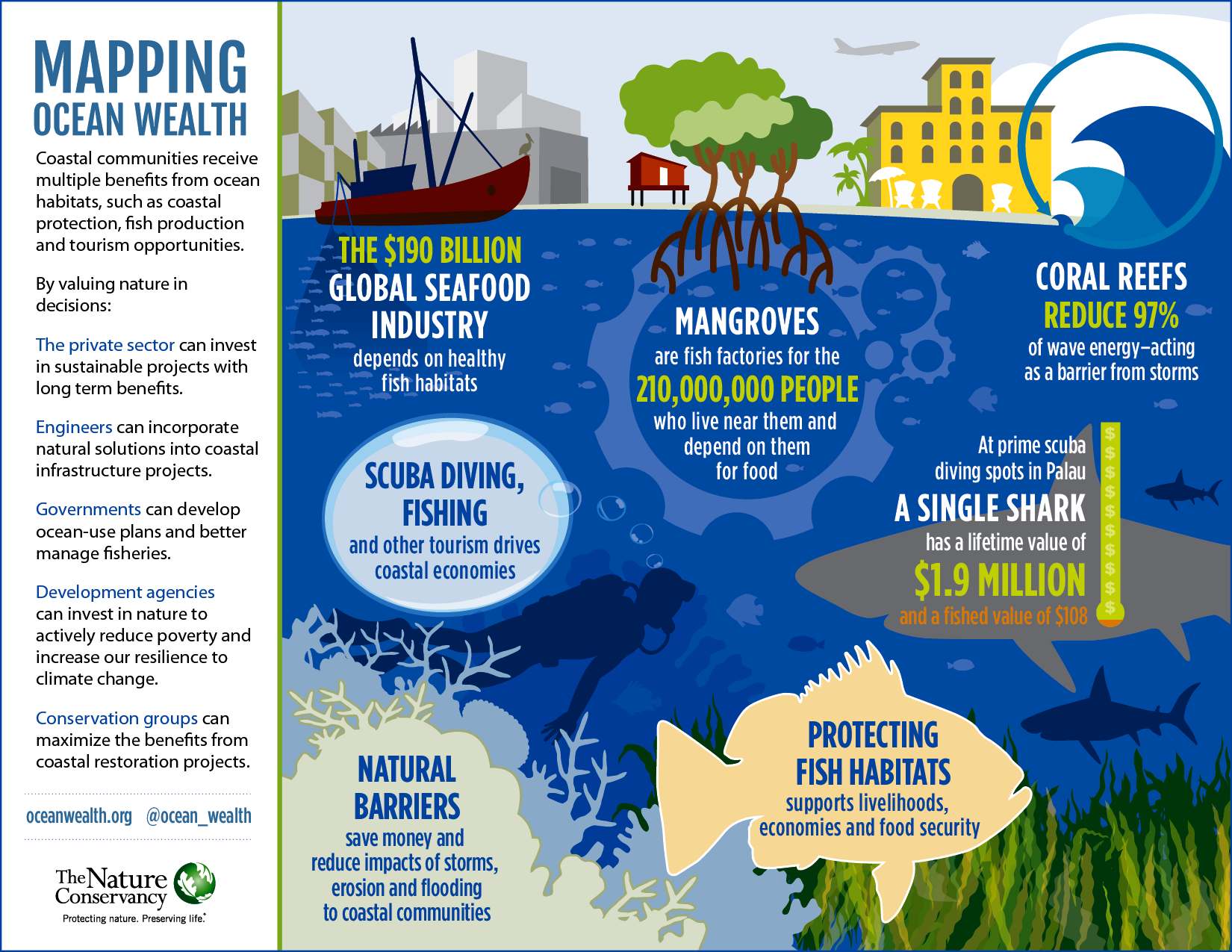 The Commission has identified 14 actions which can help the sector grow sustainably and provide added impetus to Europe's coastal regions (including its overseas countries and territories). For example, the Commission proposes to develop an online guide to the main funding opportunities available for the sector and to support the development of trans-national and interregional partnerships, networks, clusters and smart specialization strategies in coastal and maritime tourism. The Commission will work with Member States, regional and local authorities and the industry to implement these actions. For more information, please check Questions and Answers on the European strategy for coastal and maritime tourism.

In line with action 14 of the European Strategy for more Growth and Jobs in Coastal and Maritime Tourism (COM 2014 86), the European Commission has published an Annex to the "Guide on EU funding for the tourism sector" focusing on coastal and maritime tourism related projects. This initiative aims at providing operators with information on projects which have been awarded EU funding in order to inspire them on possible ways to apply for financial assistance for the development of sustainable and innovative tourism projects in coastal areas.

EASTBOURNE - Is an example of a beach that is underused for fishing, even though there is a Fisherman's Agreement in existence and blue growth is clearly on the agenda locally. This may change if a home is found for new technology aiming for sustainable fishing in Europe and Internationally.
MAIN BLUE GROWTH AREAS
5. Ocean Regeneration - cleaning our oceans to preserve the resource and cleanse the toxic food chain
6. Aquaculture - now generates around 50% of world produce, mostly subject to wild fish feed
7. Ocean Energy - offshore wind and wave energy for clean power
8. Biotechnology - Identifying, harvesting and producing medicines
9. Coastal Tourism - To engage the public in ocean matters and reduce air travel
10. Green Ships - Cargo and cruise ships that are cleaner, preferably zero carbon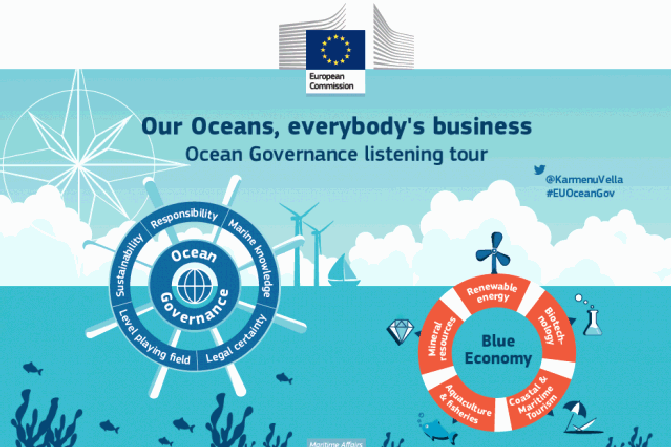 LINKS & REFERENCE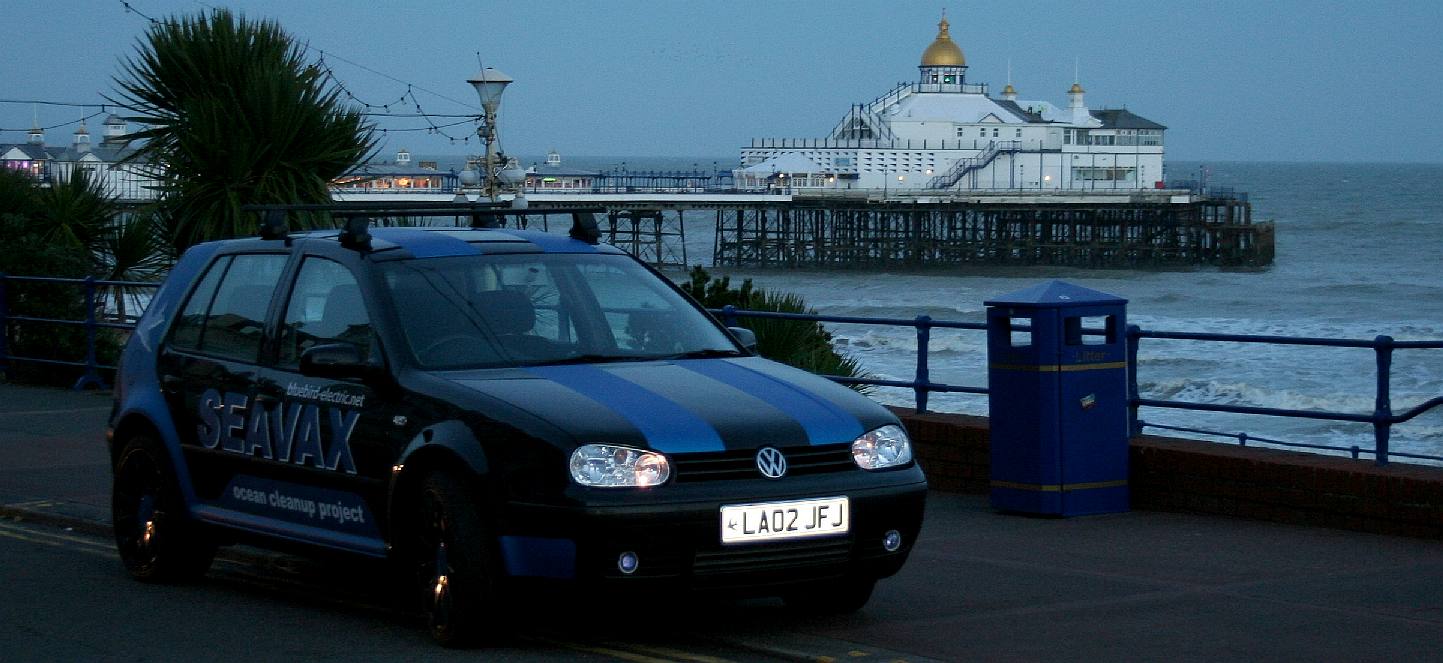 HERITAGE ASSETS - Such as this pier at Eastbourne are important to help attract visitors to coastal towns. The owner of this Eugenius Birch creation, Sheikh Abid Gulzar, appears to be struggling to find the capital to restore an important section that was burned down in 2014 - though he has a good intentions - and must be keen to do his bit to regenerate the area - especially where this businessman also owns a number of hotels along Grand Parade. At the time of writing this grade II listed building is on a monument protection register with Historic England. Traveling to Eastbourne from London or from other coastal towns is much more difficult than getting to Brighton, which is served by a motorway. The success of any coastal town must be based on access and attractions. If access difficulties outweigh the attractions, then tourists will go elsewhere. Eastbourne is famous for its promenade, quiet walks along the seafront, a bandstand and now the Sovereign Harbour, providing mooring for many boating enthusiasts where none existed before. A harbour offering mooring for boats is a major boost to any coastal town. Coaches deliver holiday makers to the hotels along the seafront where parking is limited.

This website is provided on a free basis as a public information service. Copyright © Cleaner Oceans Foundation Ltd (COFL) (Company No: 4674774) August 2017. Solar Studios, BN271RF, United Kingdom. COFL is a charity without share capital.