HOLLYWOOD - TOP MOVIE EARNERS
ABOUT - AGENTS - CHAPTERS - CHARACTERS - CONTACTS - DONATE - FOUNDATION - FUNDING - HOME - SCRIPTING - A-Z INDEX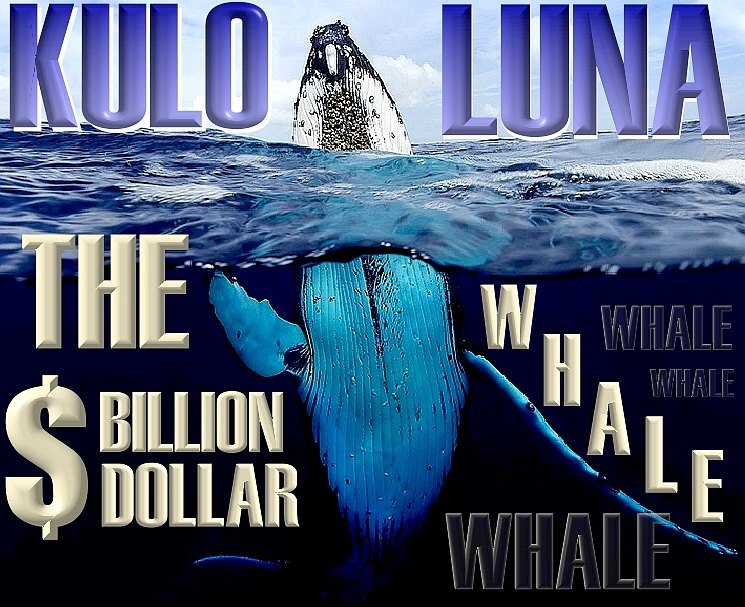 WHAT MAKES A GOOD MOVIE ?
The best movies are those that entertain is with what might be possible if we dare. Or, a different way of looking at things that we'd never dare. A good movie mixes up the human emotions with a hero, a worthy protagonist, a great supporting cast of characters, and a potential romance in the background on simmer. An even better hero is where the leading character is a whale and their support is a clever vehicle that binds the cast in a struggle against nature and against all the odds. Life finds a way assisted by the environmentally friendly robot boat, the Elizabeth Swan.
But that is not all. Even the very best stories need a bit more help from the experts. Actually, a lot of help. The best movies need a great script writer to inspire the producers and director. Yes, we need an inspired director. That in turn will inspire the casting director to invite only the very best talent into helping to make the movie a classic. It does not happen all that often. Casting is so important. A good actor can breathe life into a part that others cannot see and also bring with them a loyal following. We tend to rate films based on the actors. Who is in it? If we like the cast, then we look at the subject matter again and then the director. The Sound of Music and Titanic were perfectly cast. These are two great examples of what it takes to produce a masterpiece.
Typically, from each year, only one movie makes a mark in the record books of all time greats. We should not hope for too much. We can but strive to do our best and ask all of those involved in making a particular production to reach for the sky and help to pull off one of their very best performances. That is what the Academy Awards are all about, a rating system in recognition of movie making excellence.
These are the movies that we all love, the ones that help to shape our lives and tickle our imaginations. These are also the movies that make money for the studios and all the other movies that get to be made as part of the entertainment journey that enriches our lives and helps to us to make a difference.
MONEY TALKS
Yes it does. Good art costs money. The box office returns on a movie tell a studio what kind of entertainment the public are looking for and if they got it right. The gross at theatres spells out what films the public want to see and are prepared to pay for. We vote with our wallets. Again and again with a good series of well timed sequels we vote again. Much of life is a gamble, but chance favours the prepared mind - otherwise known as cheating. Franchises are where the top earners are. Find or establish a franchise and you are onto a winner. The 'John Storm' series could be a franchise in the making if the first film sets a cracking pace. What the leads needs is a Harrison Ford discovery. Harrison was good in Star Wars, but brilliant in Indiana Jones.
Check out the statistics. We have included only the cream of the cream, with earners in excess of $200M. Buena Vista leads the pack with comic book heroes, an animation and the latest Star Wars episode, where SW sequels are getting a little tired.
Universal Studios comes in next with two respectable and long awaited sequels of Jurassic Park. Chris Pratt makes these, coupled with some excellent CGI, though essentially the story is the same, we have a more macho protagonist. The Meg from Warner Brothers only managed $143,005,856 in October 2018, entertaining though it was and loved the subs and Jason Statham. Jason has a lot of potential, but if you are going to remake Jaws, try to keep the science believable. Even with Lady Gaga, a Star is Born failed to top the $200M mark. Paramount and Lionsgate failed to get much over the $50m mark with any movie offering.
BUENA VISTA TOP 5
Rank

Movie Title

Studio

Gross / Theaters

Total Gross / % of Total

Date

-

-

-

-

-

-

-

-

1

Black Panther

BV

$700,059,566

4,084

$700,059,566

100.0%

2/16/18

2

Avengers: Infinity War

BV

$678,815,482

4,474

$678,815,482

100.0%

4/27/18

3

Incredibles 2

BV

$608,581,744

4,410

$608,581,744

100.0%

6/15/18

4

Ant-Man and the Wasp

BV

$216,648,740

4,206

$216,648,740

100.0%

7/6/18

5

Solo: A Star Wars Story

BV

$213,767,512

4,381

$213,767,512

100.0%

5/25/18
UNIVERSAL STUDIOS TOP 20
Rank

Movie Title

Studio

Total Gross / Theaters

Opening / Theaters

Date

-

-

-

-

-

-

-

1

Jurassic World

Uni.

$652,270,625

4,291

$208,806,270

4,274

6/12/15

2

Jurassic World: Fallen Kingdom

Uni.

$416,769,345

4,485

$148,024,610

4,475

6/22/18

3

The Secret Life of Pets

Uni.

$368,384,330

4,381

$104,352,905

4,370

7/8/16

4

Despicable Me 2

Uni.

$368,061,265

4,003

$83,517,315

3,997

7/3/13

5

E.T.: The Extra-Terrestrial

Uni.

$359,197,037

1,778

$11,835,389

1,103

6/11/82

6

Jurassic Park

Uni.

$357,067,947

2,566

$47,026,828

2,404

6/11/93

7

Furious 7

Uni.

$353,007,020

4,022

$147,187,040

4,004

4/3/15

8

Minions

Uni.

$336,045,770

4,311

$115,718,405

4,301

7/10/15

9

Meet the Fockers

Uni.

$279,261,160

3,554

$46,120,980

3,518

12/22/04

10

Sing

Uni.

$270,395,425

4,029

$35,258,145

4,022

12/21/16

11

Despicable Me 3

Uni.

$264,624,300

4,535

$72,434,025

4,529

6/30/17

12

How the Grinch Stole Christmas

Uni.

$260,044,825

3,256

$55,082,330

3,127

11/17/00

13

Jaws

Uni.

$260,000,000

675

$7,061,513

409

6/20/75

14

Despicable Me

Uni.

$251,513,985

3,602

$56,397,125

3,476

7/9/10

15

Bruce Almighty

Uni.

$242,829,261

3,549

$67,953,330

3,483

5/23/03

16

Dr. Seuss' The Grinch (2018)

Uni.

$239,288,710

4,141

$67,572,855

4,141

11/9/18

17

Fast & Furious 6

Uni.

$238,679,850

3,771

$97,375,245

3,658

5/24/13

18

The Lost World: Jurassic Park

Uni.

$229,086,679

3,565

$72,132,785

3,281

5/23/97

19

The Bourne Ultimatum

Uni.

$227,471,070

3,701

$69,283,690

3,660

8/3/07

20

The Fate of the Furious

Uni.

$226,008,385

4,329

$98,786,705

4,310

4/14/17
Rank

Movie Title

Studio

Gross / Theaters

Total Gross / % of Total

Date

-

-

-

-

-

-

-

1

A Star is Born (2018)

WB

$199,178,098

3,904

$199,178,098

100.0%

10/5/18
SONY/COLUMBIA
Rank

Movie Title

Studio

Gross / Theaters

Total Gross / % of Total

Date

-

-

-

-

-

-

-

1

Jumanji: Welcome to the Jungle

Sony

$235,512,923

3,849

$404,515,480

58.2%

12/20/17

2

Venom (2018)

Sony

$212,969,264

4,250

$212,969,264

100.0%

10/5/18
Rank

Movie Title

Studio

Gross / Theaters

Total Gross / % of Total

Date

-

-

-

-

-

-

-

1

Deadpool 2

Fox

$318,491,426

4,349

$318,491,426

100.0%

5/18/18
Rank

Movie Title

Studio

Gross / Theaters

Total Gross / % of Total

Date

1

Mission: Impossible - Fallout

Par.

$220,159,104

4,395

$220,159,104

100.0%

7/27/18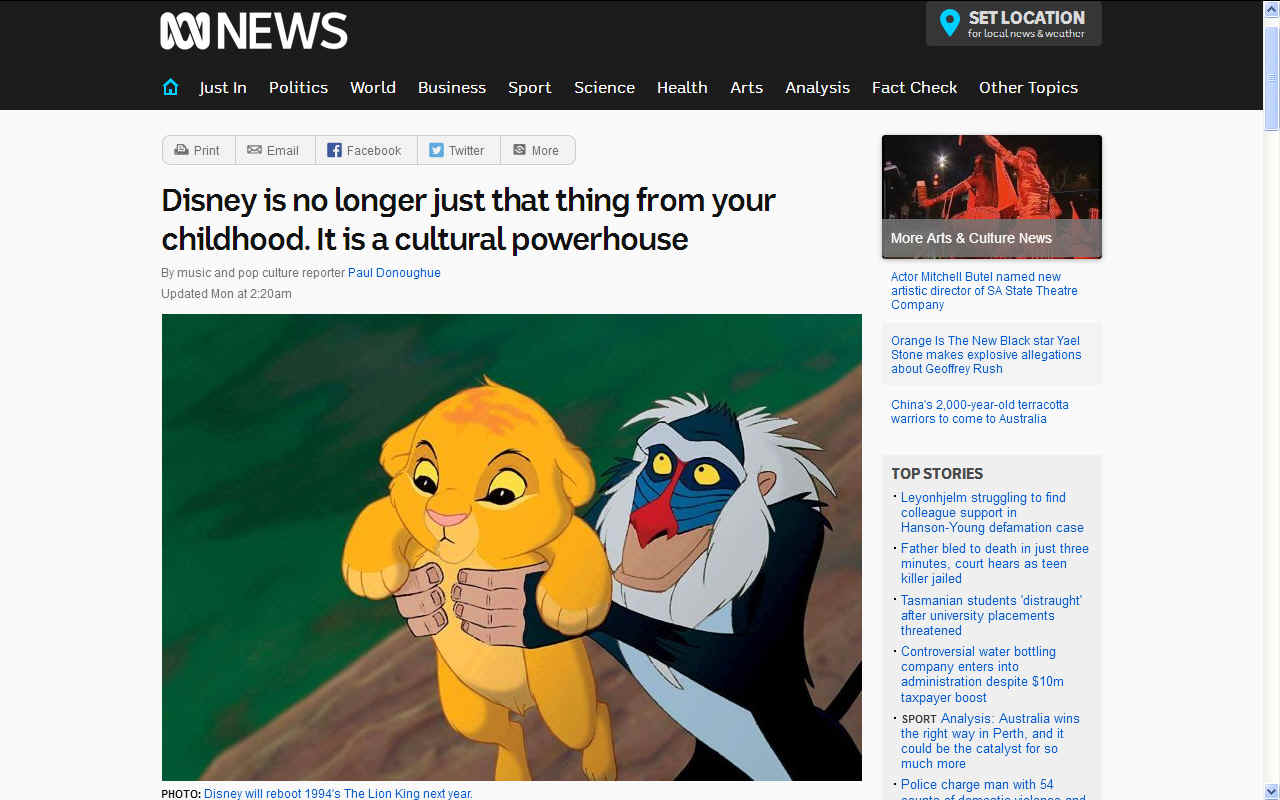 WALT DISNEY - ABC NEWS 16 DECEMBER 2018
One of the defining elements of the year in Hollywood blockbusters, from Avengers to Black Panther, has been Marvel. Often, you could trace success at the box office in 2018 to a comic book series released decades ago.
Key points:
* It's been another blockbuster year for Disney
* The studio has made some smart business deals in the past decade
* Nostalgia-driven content and new deals in 2019 may see more success

But behind that familiar storyline is an equally familiar but sometimes overlooked entity: Disney.
This week, the family friendly entertainment company's dominance in Hollywood was reaffirmed with news it made $US7 billion in global box office sales in the year to December 9, more than any other movie studio and close to its 2016 record of $US7.6 billion.

Mary Poppins Returns, which will hit cinemas on December 19, is expected to bring in even more money for the studio before 2018 is over.

On Thursday, Australian streaming service Stan announced a deal with Disney to carry its films and TV shows locally, while in the US, the company is preparing to launch its own streaming service, which could challenge market leader Netflix.

In short: Disney is having a major cultural moment, and it's being driven by shrewd deal-making, clever marketing and our thirst for nostalgia.
A DECADE PLUS OF GOOD DEALS
When the company founded by animater and entrepreneur Walt Disney paid $US7.4 billion for Pixar in 2006, people scoffed. The creators of Monsters Inc, Toy Story and Finding Nemo had achieved success, but that was a lot of money.

Three years later, Disney forked out $US4 billion for Marvel Entertainment, the film development arm of the comic book creators behind X-Men, Spiderman and others. Again, some thought the price was too high.

Three years later, same story, this time with Lucasfilm, Star Wars creator George Lucas' film company, which had introduced that franchise and Indiana Jones to the world. The price tag was $US4 billion.

In the past decade, these three deals have proved hugely lucrative for Disney. They have allowed it to exploit — at the cinema, the theme park and the toy store — some of the most valuable intellectual property in the entertainment business.

It had the highest and second-highest grossing films of the year, in its Marvel Cinematic Universe titles Avengers: Infinity War and Black Panther, respectively. Incredibles 2 came in fourth.
2019 could be another stellar year for the company
The studio may well continue its dominance next year, with big films and new ventures planned.

The Walt Disney Company's $US71.3 billion purchase of 21st Century Fox is expected to be finalised in early 2019.

That will give Disney access to some of Fox's popular television and movie properties, including 20th Century Fox, the studio behind Avatar (sequels to which are currently in production), Ice Age and other blockbusters.

Later in 2019 it will enter the streaming market with the launch of Disney+. Will it give the dominant Netflix something to be concerned about?

"I think it will," says Victoria University lecturer in screen media Marc C Scott, "and it will come from that branding aspect."

On top of its significant library of content, Disney+ will benefit from the brand's familiarity, and will use franchise spin-offs as a way to lure subscribers.

That service will likely start in the US before it comes to Australia. A spokesperson for Disney in Australia said its managing director and general manager of studios were unavailable for interviews.

Mr Scott believes the Stan deal is a way for the Americans to test the waters before launching their own product in Australia.
Let's not forget about good old nostalgia

Pop culture is currently obsessed with remixes, remakes, spin-offs, sequels and prequels. You know it. We've written about it before.

Disney is no stranger to this. It found big success with the 2016 remake of The Jungle Book, and next year will release an updated take on The Lion King, 25 years after the original.

In this way, Disney is engaging in a clever form of multi-level marketing: millennials who grew up with these brands now introduce them to their own children.

"The variety of Marvel films now is a key thing in terms of who they appeal to," said Dr Ari Mattes, lecturer in media and communication at University of Notre Dame.

"There are serious ones; there are the pompous, overblown superhero ones like the early Thor films, and then the Thor: Ragnarok from last year, which was like a hilarious retro-satire.

"Then there are the scarier ones, and the more comedic ones, like Ant Man and Deadpool.

"It's familiar enough that there is that comfort from repetition, but interesting enough and diverse enough that there is something in there for everyone."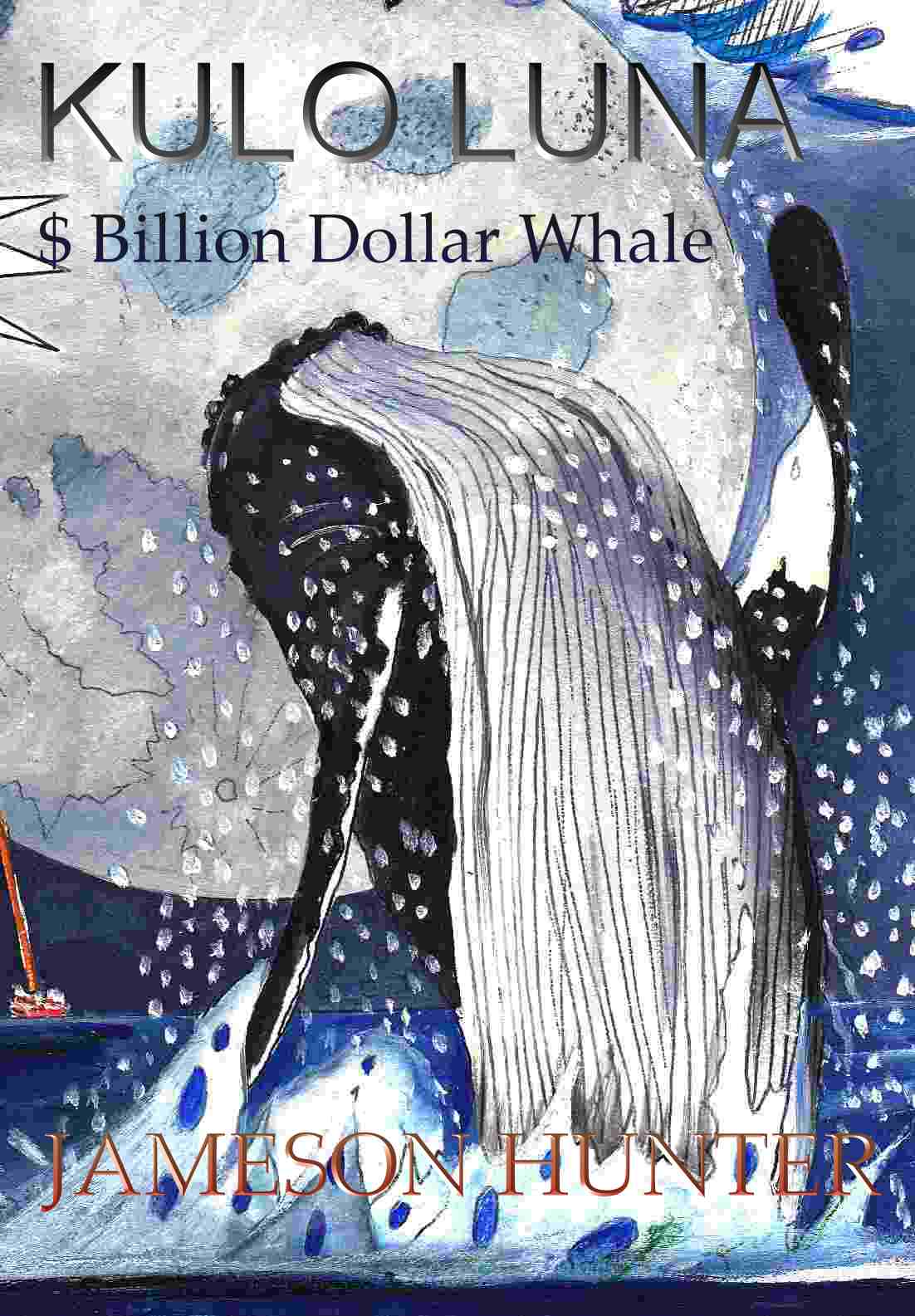 KULO LUNA - Is the story of a giant humpback whale and her young friend Kana who is killed by pirate whalers in the south pacific ocean. Enraged by the death of Kana, Kulo attacks the pirate ship, finally sinking it, but getting herself wounded in the process.
On hearing of the sinking of one of their suppliers, a Japanese cartel put a $multi-million dollar bounty on her head, when another whaling ship gives chase. Before not too long the media hear of the hunt and betting begins all around the world. At this point our hero, John Storm, abandons a solar boat race to try and help the whale where his boat, the Elizabeth Swan, is not far away from the last sighting.
John rescues Kulo from being eaten by sharks, but that is just the beginning of their adventure, as the pirates whalers close in for the kill........ Copyright book cover design © Jameson Hunter Ltd. All rights reserved. The Kulo Luna story is the subject of an exclusive license to the Foundation, expressly for the purposes of raising ocean awareness and helping to fund research into ways of beating ocean waste.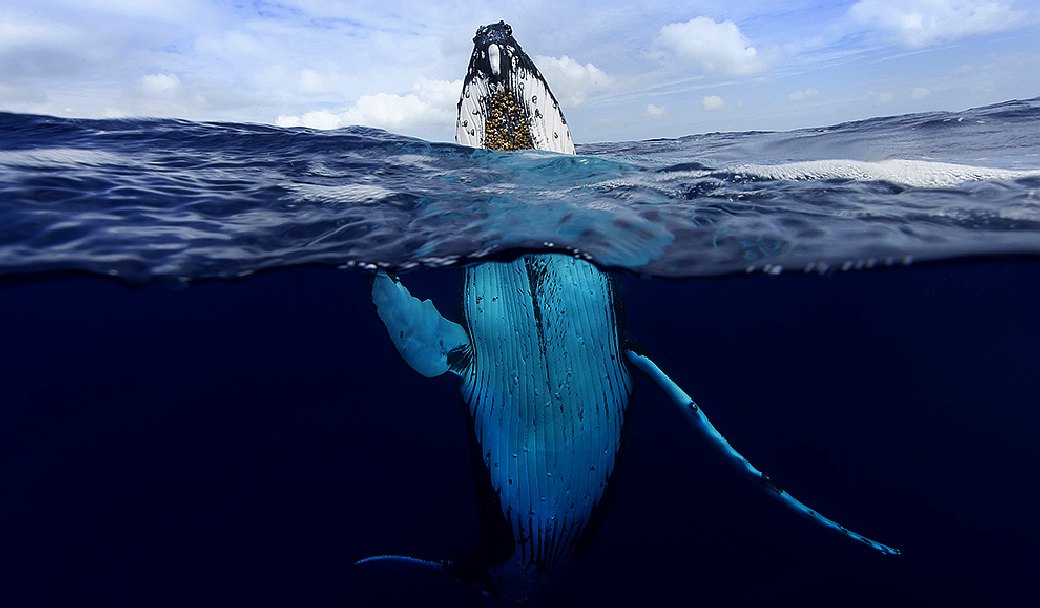 MARINE LIFE - This humpback whale is one example of a magnificent animal that is at the mercy of human activity. Humans are for the most part unaware of the harm their fast-lane lifestyles are causing. We aim to change that by doing all we can to promote ocean literacy. The Kulo Luna story is one of our initiatives to promote ocean issues.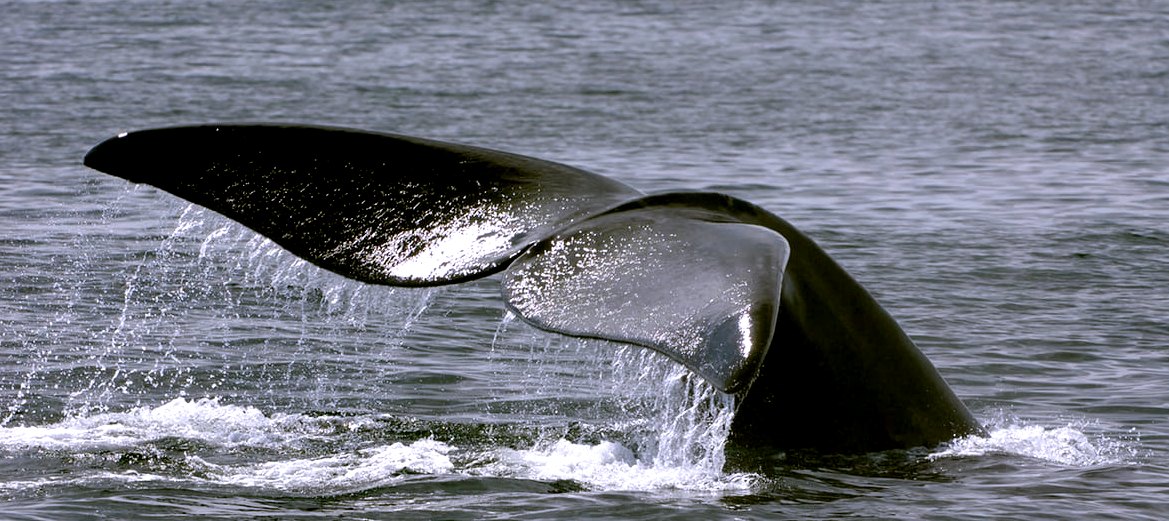 KULO LUNA - Grace and beauty, these giant fins propel the whale at considerable speed over thousands of miles from feeding to breeding grounds. Whales are just as much at risk from toxic plastic waste in our oceans as humans from eating marine produce. The only difference is that the whales did not put it there. It is not their fault. It is our fault and the fault of our governments for allowing it to be dumped at sea. Most governments are doing nothing about removing it from the sea. They are content to limit plastic production on land - as per the Agreement of the G20 at Hamburg in 2017.
If you think that our heads of state should be doing more, please support us in any way that you can to make Kulo Luna a lasting message for those elected to represent us, to actually carry out the wished of the people.
This website is provided on a free basis as a public information service. Copyright © Cleaner Oceans Foundation Ltd (COFL) (Company No: 4674774) 2019. Solar Studios, BN271RF, United Kingdom. COFL is a charity without share capital.