KULO LUNA - FILM SCRIPTING
ABOUT - AGENTS - CHAPTERS - CHARACTERS - CONTACTS - DONATE - FOUNDATION - FUNDING - HOME - SCRIPTING - A-Z INDEX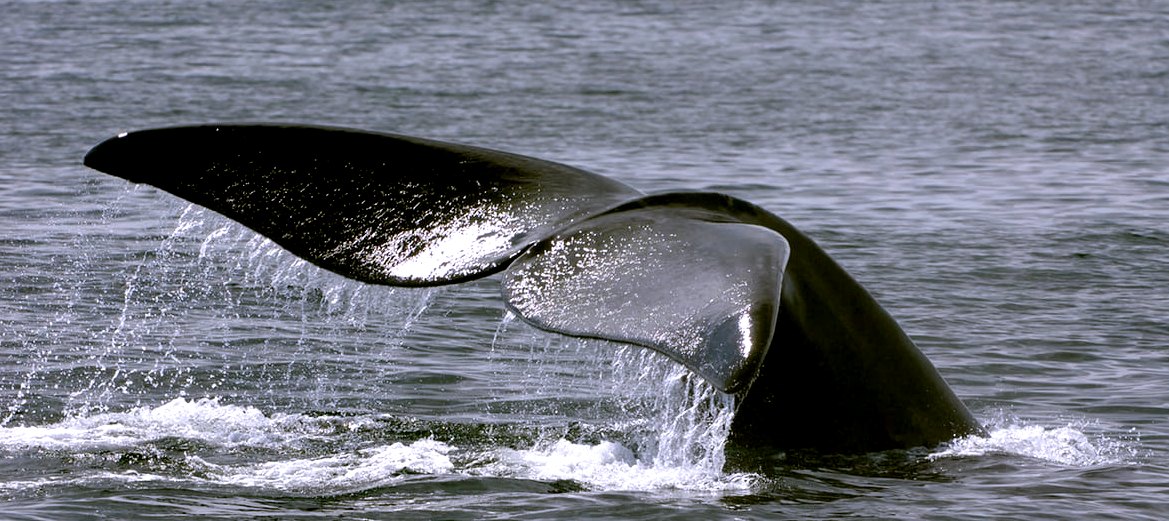 KULO LUNA - Grace and beauty, these giant fins propel the whale at considerable speed over thousands of miles from feeding to breeding grounds. Whales are just as much at risk from toxic plastic waste in our oceans as humans from eating marine produce. The only difference is that the whales did not put it there. It is not their fault. It is our fault and the fault of our governments for allowing it to be dumped at sea. Most governments are doing nothing about removing it from the sea. They are content to limit plastic production on land - as per the Agreement of the G20 at Hamburg in 2017.
If you think that our heads of state should be doing more, please support us in any way that you can to make Kulo Luna a lasting message for those elected to represent us, to actually carry out the wished of the people.
This page is all about scripting the Kulo Luna adventure and helping those who are helping us in the creation process to write something worthwhile.
We all like a good movie or feature animation, but how did that film come to be made. What is the process and who does what. Most movies are adaptations of novels, or inspired by books that people have read and thought they'd like to see on the big screen.
Today a big screen might be the one in your living room. In days gone by it would have been at your local theatre where the box office takings would have told the producers and directors how much the public liked the story. These days the HD definition and 3D that can be enjoyed at home on Blu-Ray players has revolutionized how films are released, sometimes bypassing theatre release and even disc pressing altogether with online downloading from Netflix and Sky.
When you're new to writing, just getting to the end of that first script can be really difficult. But is you have an idea that is just itching to get out, a guide to structure may help you to take the idea through to a first draft.

The following is a series of steps in the writing process with essential elements, questions and challenges you are going to face. It's not just a basic 'how to', the essentials of what many believe go to making a good script. During the embryonic stages changing circumstances and even politics may steer your story towards a more receptive audience.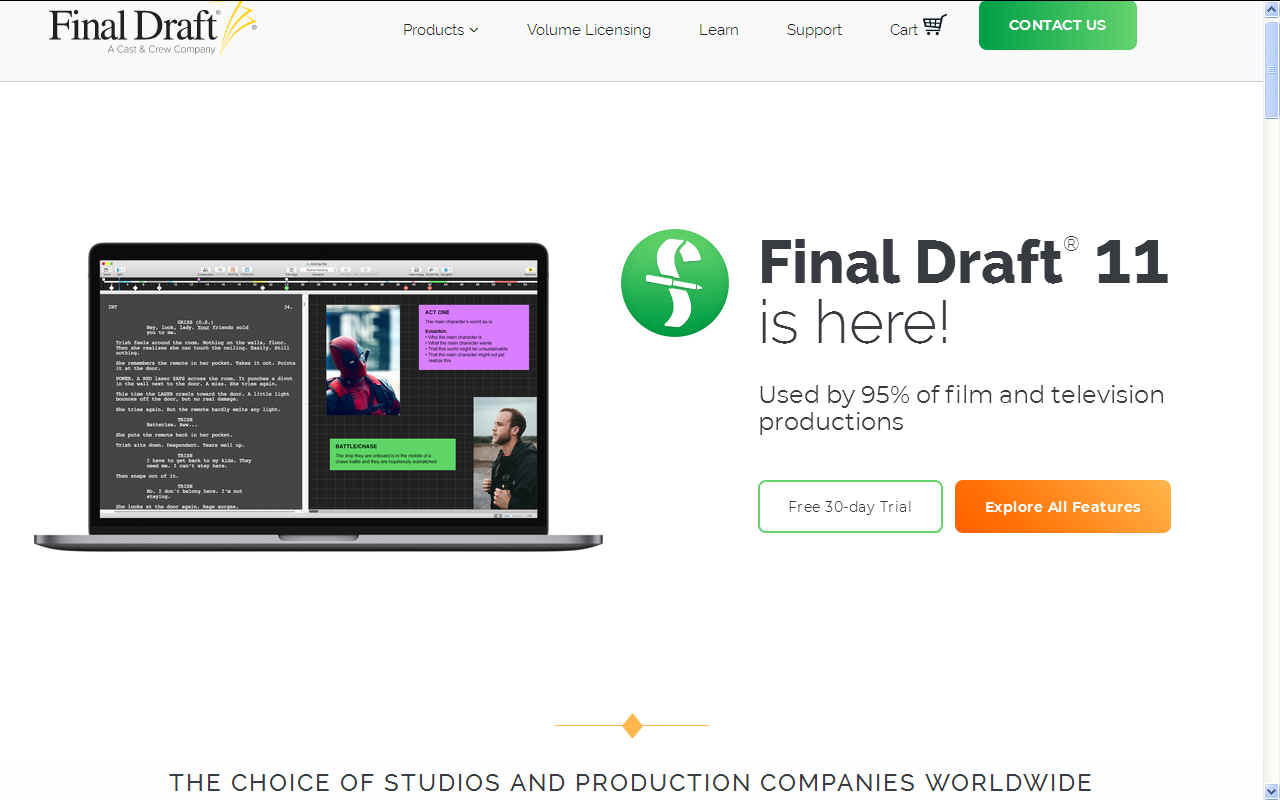 WHAT IS A SCREENPLAY
A screenplay, or script, is a written work by screenwriters for a film, television program or video game. These screenplays can be original works or adaptations from existing pieces of writing. In them, the movement, actions, expression and dialogues of the characters are also narrated.

The format is structured so that one page equates to roughly one minute of screen time, though this is only used as a ballpark estimate and often bears little resemblance to the running time of the final movie. As a guide then, scripts will be 90 to 100 pages of magic. Any more and the film may become long-winded to the viewer. Even a classic would not be more than 120 pages. So prune out all the deadwood. Keep it tight.
The standard font is 12 point, 10 pitch Courier Typeface.

The major components are action (sometimes called "screen direction") and dialogue. The action is written in the present tense and is limited to what can be heard or seen by the audience, for example descriptions of settings, character movements, or sound effects. The dialogue is the words the characters speak, and is written in a center column.

Unique to the screenplay (as opposed to a stage play) is the use of slug lines. A slug line, also called a master scene heading, occurs at the start of every scene and typically contains three pieces of information: whether the scene is set inside (interior/INT.) or outside (exterior/EXT.), the specific location, and the time of day. Each slug line begins a new scene. In a "shooting script" the slug lines are numbered consecutively for ease of reference.
PHYSICAL FORMAT

American screenplays are printed single-sided on three-hole-punched paper using the standard American letter size (8.5 x 11 inch). They are then held together with two brass brads in the top and bottom hole. The middle hole is left empty as it would otherwise make it harder to quickly read the script.

In the United Kingdom, double-hole-punched A4 paper is normally used, which is slightly taller and narrower than US letter size. Some UK writers format the scripts for use in the US letter size, especially when their scripts are to be read by American producers, since the pages would otherwise be cropped when printed on US paper. Because each country's standard paper size is difficult to obtain in the other country, British writers often send an electronic copy to American producers, or crop the A4 size to US letter.

A British script may be bound by a single brad at the top left hand side of the page, making flicking through the paper easier during script meetings. Screenplays are usually bound with a light card stock cover and back page, often showing the logo of the production company or agency submitting the script, covers are there to protect the script during handling which can reduce the strength of the paper. This is especially important if the script is likely to pass through the hands of several people or through the post.

Increasingly, reading copies of screenplays (that is, those distributed by producers and agencies in the hope of attracting finance or talent) are distributed printed on both sides of the paper (often professionally bound) to reduce paper waste. Occasionally they are reduced to half-size to make a small book which is convenient to read or put in a pocket; this is generally for use by the director or production crew during shooting.

Although most writing contracts continue to stipulate physical delivery of three or more copies of a finished script, it is common for scripts to be delivered electronically via email.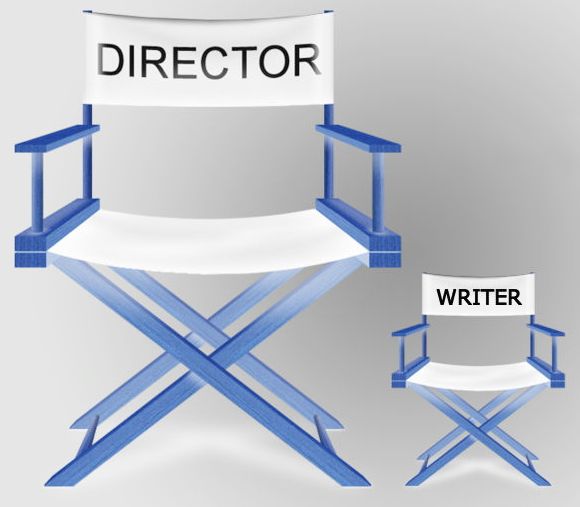 FEATURE FILMS

Motion picture screenplays intended for submission to mainstream studios, whether in the US or elsewhere in the world, are expected to conform to a standard typographical style known widely as the studio format which stipulates how elements of the screenplay such as scene headings, action, transitions, dialog, character names, shots and parenthetical matter should be presented on the page, as well as font size and line spacing.

One reason for this is that, when rendered in studio format, most screenplays will transfer onto the screen at the rate of approximately one page per minute. This rule of thumb is widely contested — a page of dialogue usually occupies less screen time than a page of action, for example, and it depends enormously on the literary style of the writer — and yet it continues to hold sway in modern Hollywood.

There is no single standard for studio format. Some studios have definitions of the required format written into the rubric of their writer's contract. The Nicholl Fellowship, a screenwriting competition run under the auspices of the Academy of Motion Picture Arts and Sciences, has a guide to screenplay format. A more detailed reference is The Complete Guide to Standard Script Formats.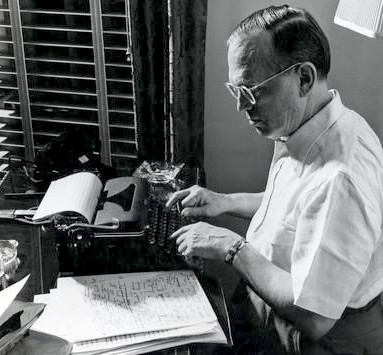 SOFTWARE

Various screenwriting software packages are available to help screenwriters adhere to the strict formatting conventions. Detailed computer programs are designed specifically to format screenplays, teleplays, and stage plays. Such packages include BPC-Screenplay, Celtx, Fade In, Final Draft, FiveSprockets, Montage, Movie Magic Screenwriter, Movie Outline 3.0, Scrivener, Movie Draft SE and Zhura. Software is also available as web applications, accessible from any computer, and on mobile devices, such as Fade In Mobile and Scripts Pro.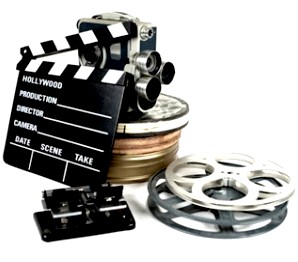 THE CARD METHOD
There's really no one way to churn out a script, but if you've just started on this incredible screenwriting journey, or are in a rut and looking for some new method to help you become more productive. If you find yourself in dire need of a logical process, to cure a fickle brain that is muddled so cannot take that next step toward completion. You might need something that flows and is instantly flexible, so allows your imagination to run free and uncluttered. Try using cards set out on a table. Or attach velcro to cards and stick them on a notice board.

There's no right or wrong when it comes to screenwriting, but if you're looking for a new tool or activity to implement in your process, or if you're just feeling stuck, we think that dedication to research allied to the practice of laying out index cards could potentially help get you closer to finally finishing your script - or at least help you sort your story map.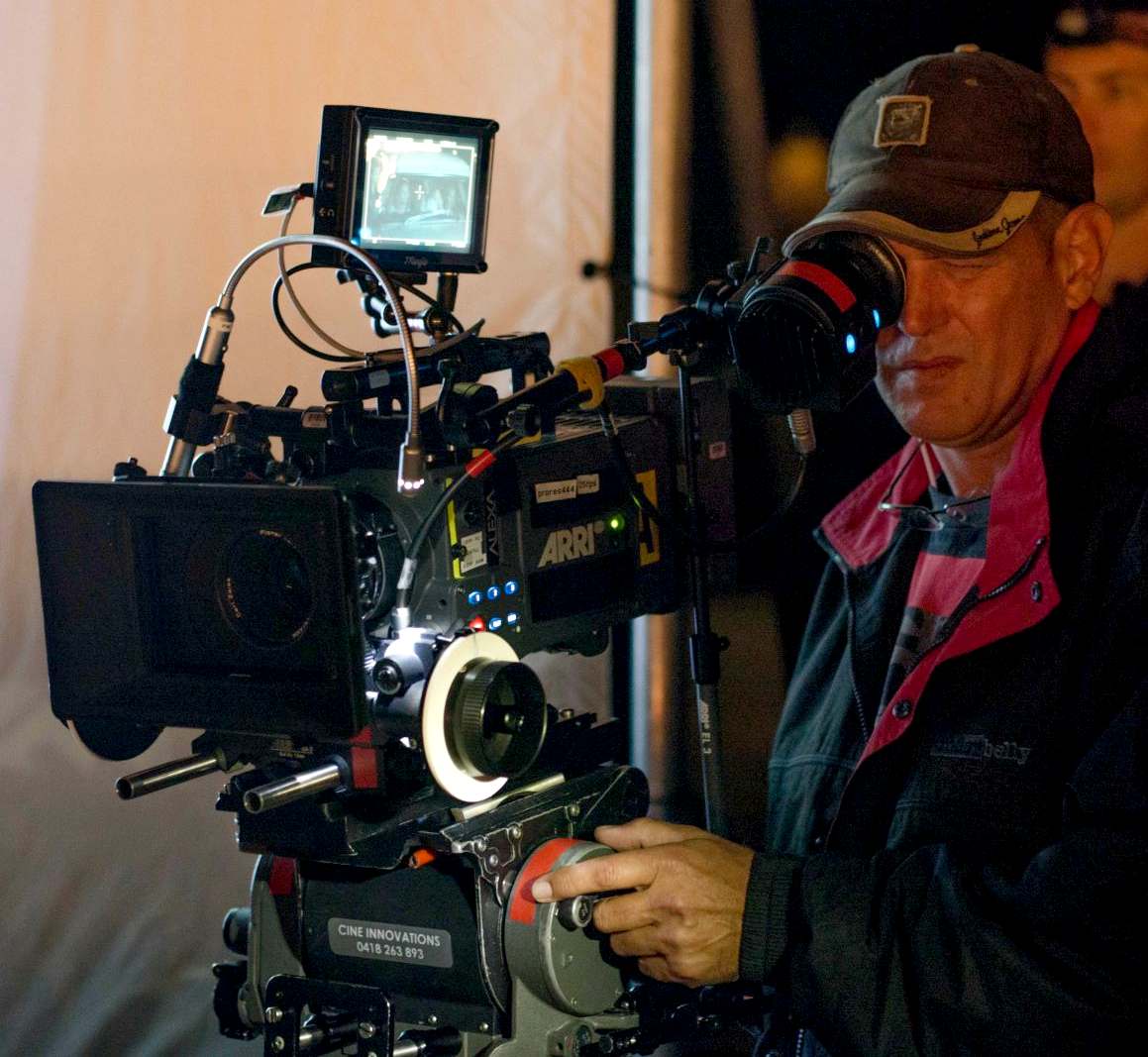 TIPS FOR WRITING A WINNER
1. Developing the idea
2. Form and format
3. Character
4. Beginnings
5. Middles
6. Endings
7. Scenes
8. Dialogue
9. Rewriting or Editing
LINKS & REFERENCE
https://en.wikipedia.org/wiki/Screenplay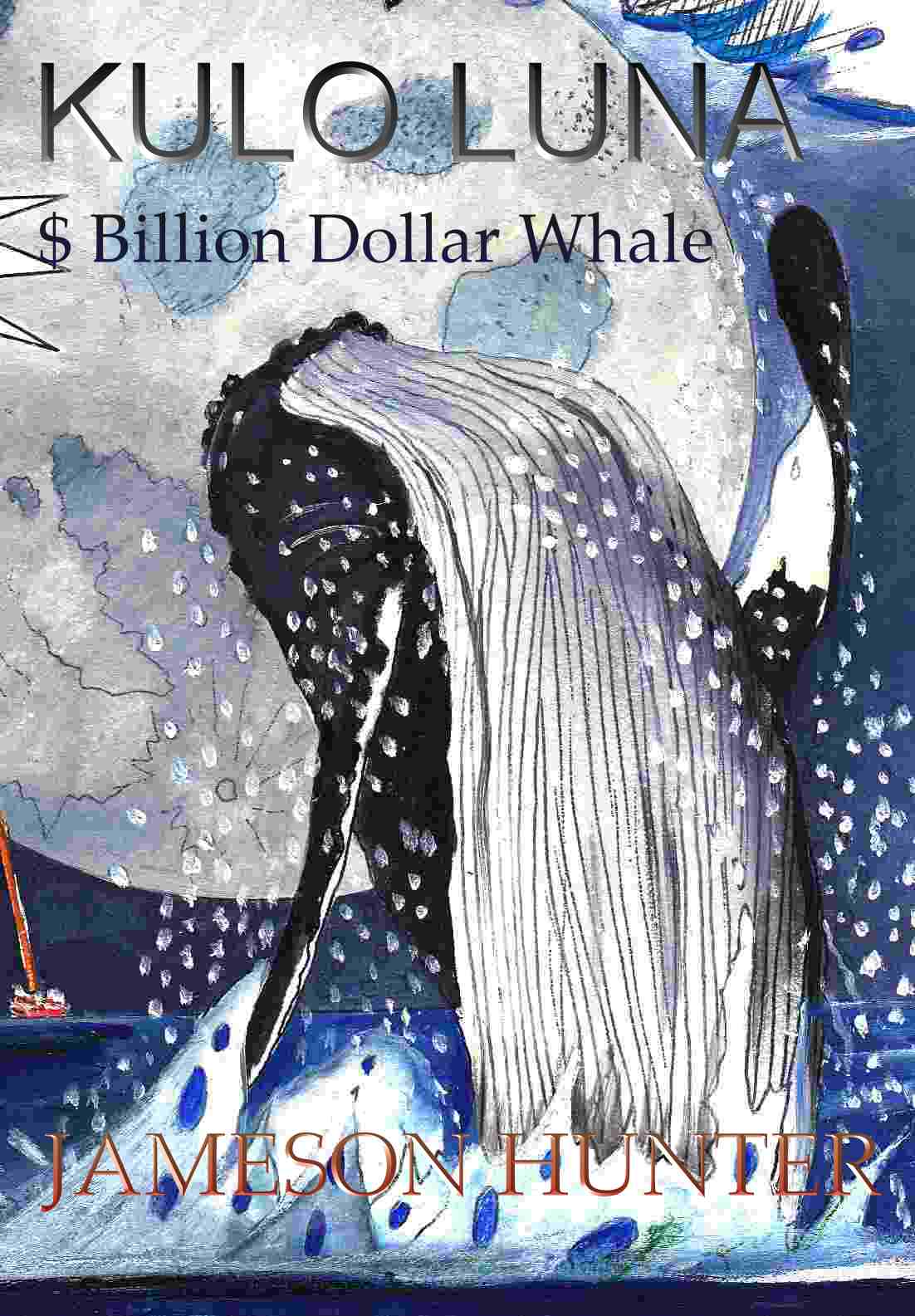 KULO LUNA - Is the story of a giant humpback whale and her young friend Kana who is killed by pirate whalers in the south pacific ocean. Enraged by the death of Kana, Kulo attacks the pirate ship, finally sinking it, but getting herself wounded in the process.
On hearing of the sinking of one of their suppliers, a Japanese cartel put a $multi-million dollar bounty on her head, when another whaling ship gives chase. Before not too long the media hear of the hunt and betting begins all around the world. At this point our hero, John Storm, abandons a solar boat race to try and help the whale where his boat, the Elizabeth Swan, is not far away from the last sighting.
John rescues Kulo from being eaten by sharks, but that is just the beginning of their adventure, as the pirates whalers close in for the kill........ Copyright book cover design © Jameson Hunter Ltd. All rights reserved. The Kulo Luna story is the subject of an exclusive license to the Foundation, expressly for the purposes of raising ocean awareness and helping to fund research into ways of beating ocean waste.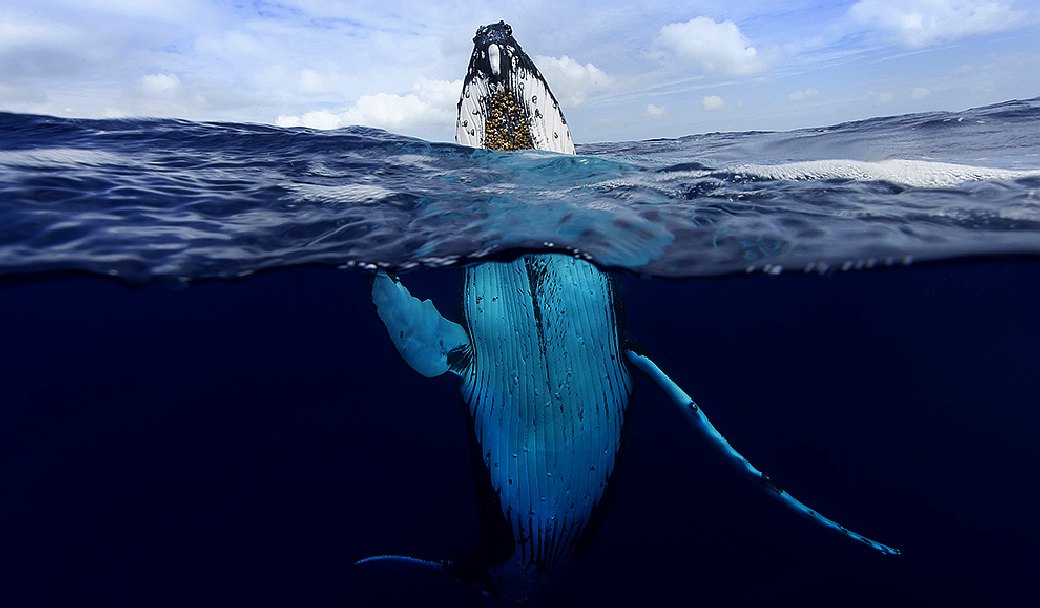 MARINE LIFE - This humpback whale is one example of a magnificent animal that is at the mercy of human activity. Humans are for the most part unaware of the harm their fast-lane lifestyles are causing. We aim to change that by doing all we can to promote ocean literacy. The Kulo Luna story is one of our initiatives to promote ocean issues.
MERCHANDISE - These cool T-shirts will be available when the story is released, to help raise ocean awareness. Collectable mugs and pens will also feature. Copyright book clothing design © Cleaner Ocean Foundation November 30 2018. All rights reserved.
ABOUT - AGENTS - CHAPTERS - CHARACTERS - CONTACTS - DONATE - FOUNDATION - FUNDING - HOME - SCRIPTING - A-Z INDEX
This website is provided on a free basis as a public information service. Copyright © Cleaner Oceans Foundation Ltd (COFL) (Company No: 4674774) 2018. Solar Studios, BN271RF, United Kingdom. COFL is a charity without share capital.