TEU ISO FREIGHT CONTAINERS
ABOUT - CLIMATE CHANGE A-Z - CIRCUMNAVIGATION - CONTACTS - DONATE - FOUNDATION - HOME - OCEAN PLASTIC A-Z
Please use our A-Z INDEX to navigate this site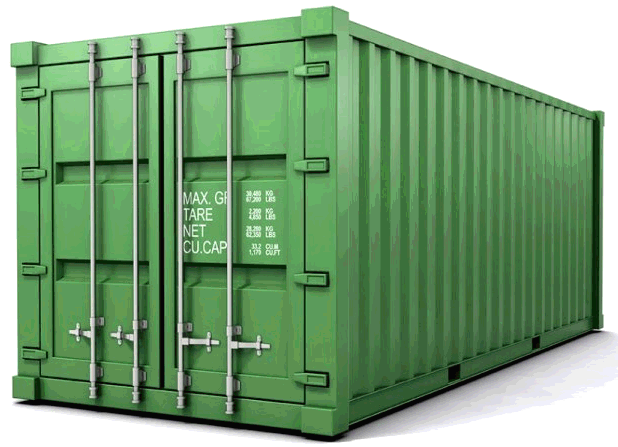 STEEL OR ALLOY - The material of choice is a moderate strength steel, whereas if steel could be replaces by a high strength aluminium alloy, significant fuel/energy savings could be made across the fleet, just a reversing the ribs might make containers more aerodynamically efficient. 20′ containers come in at 20 feet long, eight and a half feet wide, and eight feet tall. A 20 container gives you 1,360 cubic feet of storage space and weighs about 5,017 lbs empty.
STANDARD
Modern containers ships are cargo ships designed to carry their cargo in standardised steel boxes, using a technique called "Containerization". This type of ocean transport contributes about 90% of non-bulk cargo movement worldwide. This is how you get your televisions, computers, fruits and spare parts. Cars are generally transported by ferries, though some collector vehicles are delivered in containers.
Fossil fuelled container ships that belch clouds of fumes as they ply the ocean may one day be a thing of the past. Shipping will continue without those who fail to adapt to changing circumstances such as global warming and zero carbon fleets by 2100, as part of the IMO's ocean cleanup objectives. In the meantime here are the top ten biggest gas guzzlers and potential ocean polluters in the world @ October 2019.
TEU & FEU
TWENTY FOOT (STANDARD) UNIT = TEU
The twenty-foot equivalent unit (often TEU or teu) is an inexact unit of cargo capacity often used to describe the capacity of container ships and container terminals. It is based on the volume of a 20-foot-long (6.1 m) intermodal container, a standard-sized metal box which can be easily transferred between different modes of transportation, such as ships, trains and trucks.

The container is defined by its length though there is a lack of standardisation in regard to height, ranging between 4 feet 3 inches (1.30 m) and 9 feet 6 inches (2.90 m), with the most common height being 8 feet 6 inches (2.59 m). Also, it is common to designate 45-foot (13.7 m) containers as 2 TEU, rather than 2.25 TEU.
FORTY FOOT (LONGER) UNIT = 2 x TEU
The standard intermodal container is designated as twenty feet long (6.1 m) and 8 feet (2.44 m) wide. Additionally there is a standard container with the same width but a doubled length of forty feet called a 40-foot (12.2 m) container, which equals one forty-foot equivalent unit (FEU),in cargo transportation (considered to be two TEU).

In order to allow stacking of these types a forty-foot intermodal container has an exact length of 40 feet (12.192 m), while the standard twenty-foot intermodal container is slightly shorter having an exact length of 19 feet 10.5 inches (6.058 m). The twistlocks on a ship are put at a distance so that two standard twenty-foot containers have a gap of three inches which allows a single forty-foot container to be put on top.

The forty-foot containers have found wider acceptance, as they can be pulled by semi-trailer truck. The length of such a combination is within the limits of national road regulations in many countries, requiring no special permission. As some road regulations allow longer trucks, there are also variations of the standard forty-foot container — in Europe and most other places a container of 45 feet (13.72 m) may be pulled as a trailer. Containers with a length of 48 feet (14.63 m) or 53 feet (16.15 m) are restricted to road transport in the United States. Although longer than 40 feet, these variants are put in the same class of forty-foot equivalent units.
| | |
| --- | --- |
| TYPE OF SHIP | CAPACITY (TEU) |
| | |
| SMALL FEEDER | Up to 1,000 |
| FEEDER | 1,001 - 2,000 |
| FEEDERMAX | 2,001 - 3,000 |
| PANAMAX | 3,001 - 5,100 |
| POST PANAMAX | 5,101 - 10,000 |
| NEW PANAMAX | 10,001 - 14,500 |
| ULTRA LARGE CONTAINER VESSEL (ULCV) | 14,501 - 23,500 |
| MEGAMAX | Over 23,501 |
INTERMODAL

An intermodal container is a large standardized shipping container, designed and built for intermodal freight transport, meaning these containers can be used across different modes of transport – from ship to rail to truck – without unloading and reloading their cargo. Intermodal containers are primarily used to store and transport materials and products efficiently and securely in the global containerized intermodal freight transport system, but smaller numbers are in regional use as well. These containers are known under a number of names, such as simply container, cargo or freight container, ISO container, shipping, sea or ocean container, sea van or (Conex) box, sea can or c can.

Intermodal containers exist in many types and a number of standardized sizes, but ninety percent of the global container fleet are so-called "dry freight" or "general purpose" containers, durable closed steel boxes, mostly of either twenty or forty feet (6.1 or 12.2 m) standard length. The common heights are 8 feet 6 inches (2.6 m) and 9 feet 6 inches (2.9 m) – the latter are known as High Cube or Hi-Cube containers.

Just like cardboard boxes and pallets, these containers are a means to bundle cargo and goods into larger, unitized loads, that can be easily handled, moved, and stacked, and that will pack tightly in a ship or yard. Intermodal containers share a number of key construction features to withstand the stresses of intermodal shipping, to facilitate their handling and to allow stacking, as well as being identifiable through their individual, unique ISO 6346 reporting mark.

In 2012, there were about 20.5 million intermodal containers in the world of varying types to suit different cargoes. Containers have largely supplanted the traditional break bulk cargo – in 2010 containers accounted for 60% of the world's seaborne trade. The predominant alternative methods of transport carry bulk cargo – whether gaseous, liquid or solid – e.g. by bulk carrier or tank ship, tank car or truck. For air freight, the lighter weight IATA-defined unit load device is used.
CORNERS - The standard castings on the eight corners of each container. The twistlock proper is done through a larger oval hole on the top or bottom.
DESCRIPTION

Ninety percent of the global container fleet consists of "dry freight" or "general purpose" containers – both of standard and special sizes. And although lengths of containers vary from 8 to 56 feet (2.4 to 17.1 m), according to two 2012 container census reports about 80% of the world's containers are either twenty or forty foot standard length boxes of the dry freight design. These typical containers are rectangular, closed box models, with doors fitted at one end, and made of corrugated weathering steel (commonly known as CorTen) with a plywood floor. Although corrugating the sheet metal used for the sides and roof contributes significantly to the container's rigidity and stacking strength, just like in corrugated iron or in cardboard boxes, the corrugated sides cause aerodynamic drag, and up to 10% fuel economy loss in road or rail transport, compared to smooth-sided vans.

Standard containers are 8-foot (2.44 m) wide by 8 ft 6 in (2.59 m) high,[nb 7] although the taller "High Cube" or "hi-cube" units measuring 9 feet 6 inches (2.90 m) have become very common in recent years. By the end of 2013, high-cube 40 ft containers represented almost 50% of the world's maritime container fleet, according to Drewry's Container Census report.

About 90% of the world's containers are either nominal 20-foot (6.1 m) or 40-foot (12.2 m) long, although the United States and Canada also use longer units of 45 ft (13.7 m), 48 ft (14.6 m) and 53 ft (16.15 m). ISO containers have castings with openings for twistlock fasteners at each of the eight corners, to allow gripping the box from above, below, or the side, and they can be stacked up to ten units high. Regional intermodal containers, such as European and U.S. domestic units however, are mainly transported by road and rail, and can frequently only be stacked up to three laden units high. Although the two ends are quite rigid, containers flex somewhat during transport.

Container capacity is often expressed in twenty-foot equivalent units (TEU, or sometimes teu). A twenty-foot equivalent unit is a measure of containerized cargo capacity equal to one standard 20-foot (6.1 m) long container. This is an approximate measure, wherein the height of the box is not considered. For example, the 9 ft 6 in (2.9 m) tall high-cube, as well as 4-foot-3-inch half-height (1.3 m) 20-foot (6.1 m) containers are equally counted as one TEU. Similarly, extra long 45 ft (13.72 m) containers are commonly designated as two TEU, no different than standard 40 feet (12.19 m) long units. Two TEU are equivalent to one forty-foot equivalent unit (FEU).

In 2014 the global container fleet grew to a volume of 36.6 million TEU, based on Drewry Shipping Consultants' Container Census. Moreover, in 2014 for the first time in history 40-foot High cube containers accounted for the majority of boxes in service, measured in TEU.

Manufacturing prices for regular, dry freight containers are typically in the range of $1750—$2000 U.S. per CEU (container equivalent unit), and about 90% of the world's containers are made in China. The average age of the global container fleet was a little over 5 years from end 1994 to end 2009, meaning containers remain in shipping use for well over 10 years.

STACKING
At stacking load-bearing locations, 40-foot containers are the standard unit length, and 45 ft, 48 ft, and 53 ft all stack at the 40 ft coupling width. Other units can be stacked on top of 20 ft units only if there are two in a row (40 ft coupling width) but 20 ft units can not be stacked on top of 40 ft units, or any other larger container.

The coupling holes require a double male twist lock to securely mate stacked containers together.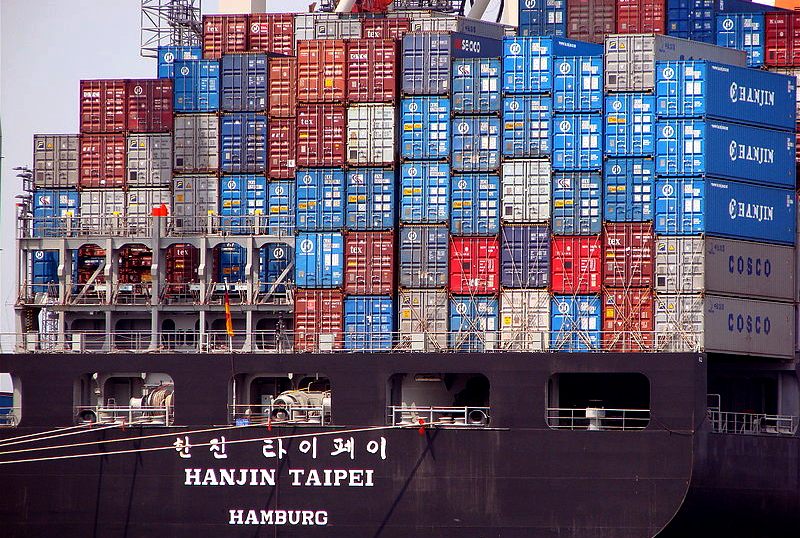 Stacking close on a modern container ship is essential for safety and space saving.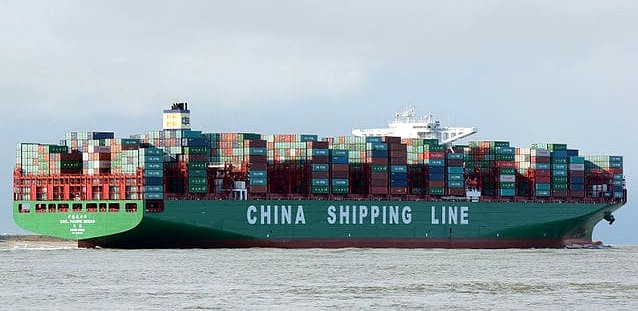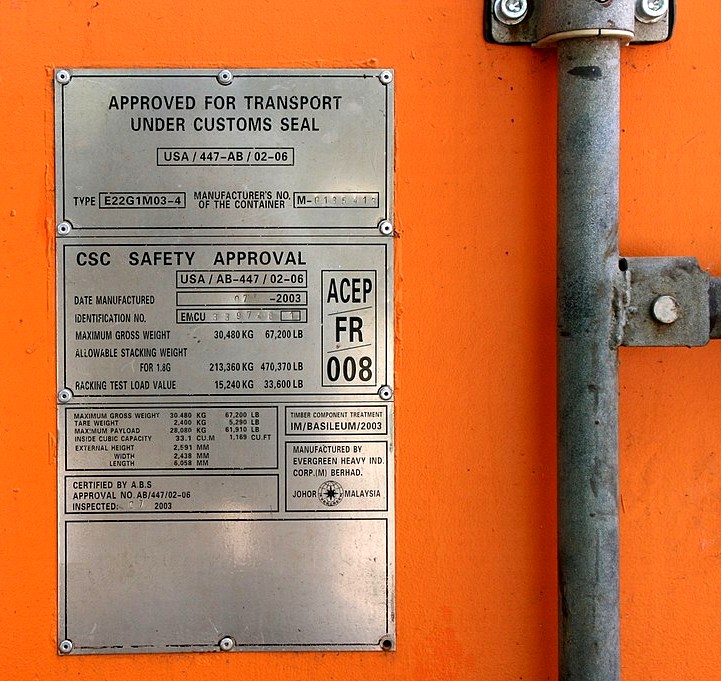 Each container must carry a customs approval plate to be certified as standard.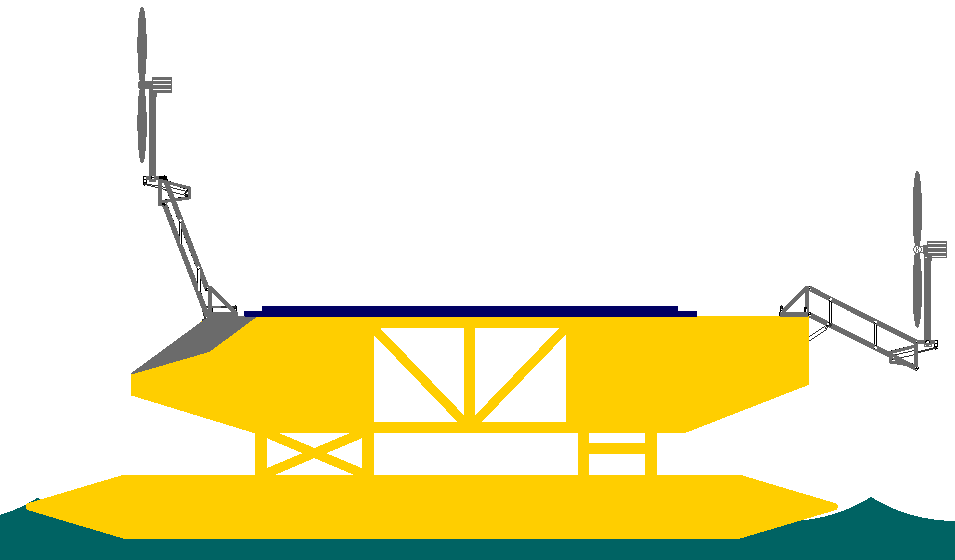 -
FERRY - The Cross Channel Challenger (CCC) is a project currently on the drawing board that is looking for backing to develop a coastal cruiser offering zero emissions. This is a budget design to allow us to start the ball rolling, easily up-scaled for Pacific Island duties.
H2020 - Collaborative research proposal to develop rotary sails in conjunction with other innovative advances as a means to provide sustainable tourism and eventually, world shipping with major disruption to ports and harbours.
The revolutionary Concept of Containerization was introduced way back in the late 18th century by James Brindley of England. He designed the box boat Starvationer with 10 wooden containers to transport coal. On April 26, 1956, the first commercially successful container ship Ideal X (a converted T2 tanker of World War II) was launched by Malcom McLean. This caused a revolution in the world of shipping, leading to the modern era of container ships.
| | | | | |
| --- | --- | --- | --- | --- |
| RANKED | SHIP NAME | No. BUILT | LOA | |
| | | | | |
| 1. | | 5 | 399.9 | 23,756 |
| 2. | | 5 | 399.9 | 21,413 |
| 3. | | 3 | 400.0 | 21,237 |
| 4. | | 2 | 400.0 | 20,954 |
| 5. | | 10 | 399.0 | 20,568 |
| 6. | | 10 | 400.0 | 20,388 |
| 7. | | 1 | 399.0 | 20,182 |
| 8. | | 3 | 400.0 | 20,170 |
| 9. | | 4 | 399.8 | 20,119 |
| 10. | | 5 | 400.0 | 19,870 |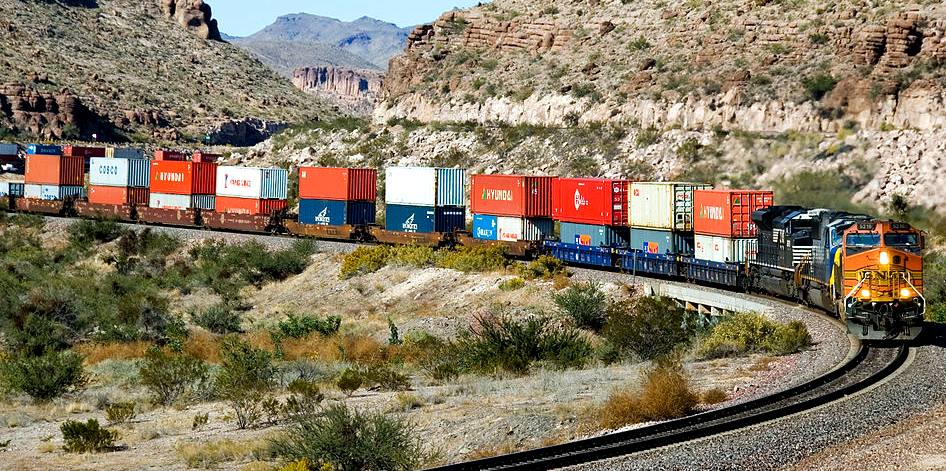 1995 COP 1, BERLIN, GERMANY
1996 COP 2, GENEVA, SWITZERLAND
1997 COP 3, KYOTO, JAPAN
1998 COP 4, BUENOS AIRES, ARGENTINA
1999 COP 5, BONN, GERMANY
2000:COP 6, THE HAGUE, NETHERLANDS
2001 COP 7, MARRAKECH, MOROCCO
2002 COP 8, NEW DELHI, INDIA
2003 COP 9, MILAN, ITALY
2004 COP 10, BUENOS AIRES, ARGENTINA
2005 COP 11/CMP 1, MONTREAL, CANADA
2006 COP 12/CMP 2, NAIROBI, KENYA
2007 COP 13/CMP 3, BALI, INDONESIA
2008 COP 14/CMP 4, POZNAN, POLAND
2009 COP 15/CMP 5, COPENHAGEN, DENMARK
2010 COP 16/CMP 6, CANCUN, MEXICO
2011 COP 17/CMP 7, DURBAN, SOUTH AFRICA
2012 COP 18/CMP 8, DOHA, QATAR
2013 COP 19/CMP 9, WARSAW, POLAND
2014 COP 20/CMP 10, LIMA, PERU
2015 COP 21/CMP 11, PARIS, FRANCE
2016 COP 22/CMP 12/CMA 1, MARRAKECH, MOROCCO
2017 COP 23/CMP 13/CMA 2, BONN, GERMANY
2018 COP 24/CMP 14/CMA 3, KATOWICE, POLAND
2019 COP 25/CMP 15/CMA 4 TBA
2022 COP 26 - Will they have applied the brakes?
LINKS & REFERENCE
https://www.mrbox.co.uk/container-dimensions/
https://conexboxes.com/shipping-container-dimensions/
https://en.wikipedia.org/wiki/Intermodal_container
EXTINCTION OF SPECIES - From blue planet to scorched earth because vested interests prevented politicians from putting the brakes on. Economics stopped them thinking about the safety of life on earth, including the future of our children. They'd rather die richer, than live, gambling with the lives our their offspring and every other species on planet earth.
Please stop playing with fire, there is no Planet B.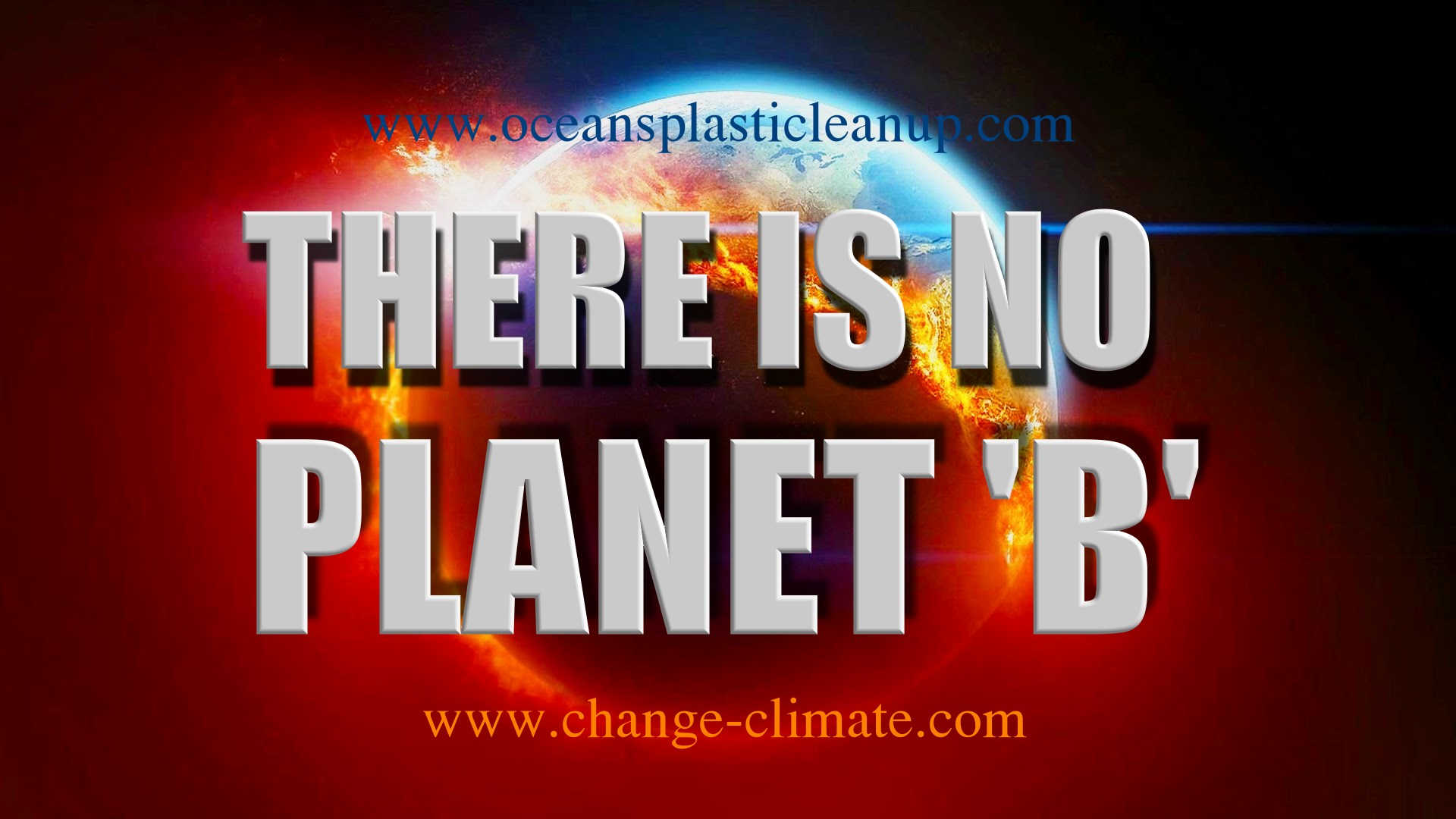 HOW MUCH IS THE EARTH HEATING UP - As of early 2017, the Earth had warmed by roughly 2 degrees Fahrenheit (more than 1 degree Celsius) since 1880, when records began at a global scale. The number may sound low, but as an average over the surface of an entire planet, it is actually high, which explains why much of the world's land ice is starting to melt and the oceans are rising at an accelerating pace. If greenhouse gas emissions continue unchecked, scientists say, the global warming could ultimately exceed 8 degrees Fahrenheit, which would undermine the planet's capacity to support a large human population.
This website is provided on a free basis as a public information service. Copyright © Cleaner Oceans Foundation Ltd (COFL) (Company No: 4674774) 2019. Solar Studios, BN271RF, United Kingdom. COFL is a charity without share capital.