BLUE PLANET II
ABOUT - CLIMATE CHANGE - CONTACTS - FOUNDATION - HOME - OCEAN PLASTIC
PLEASE USE OUR A-Z INDEX TO NAVIGATE THIS SITE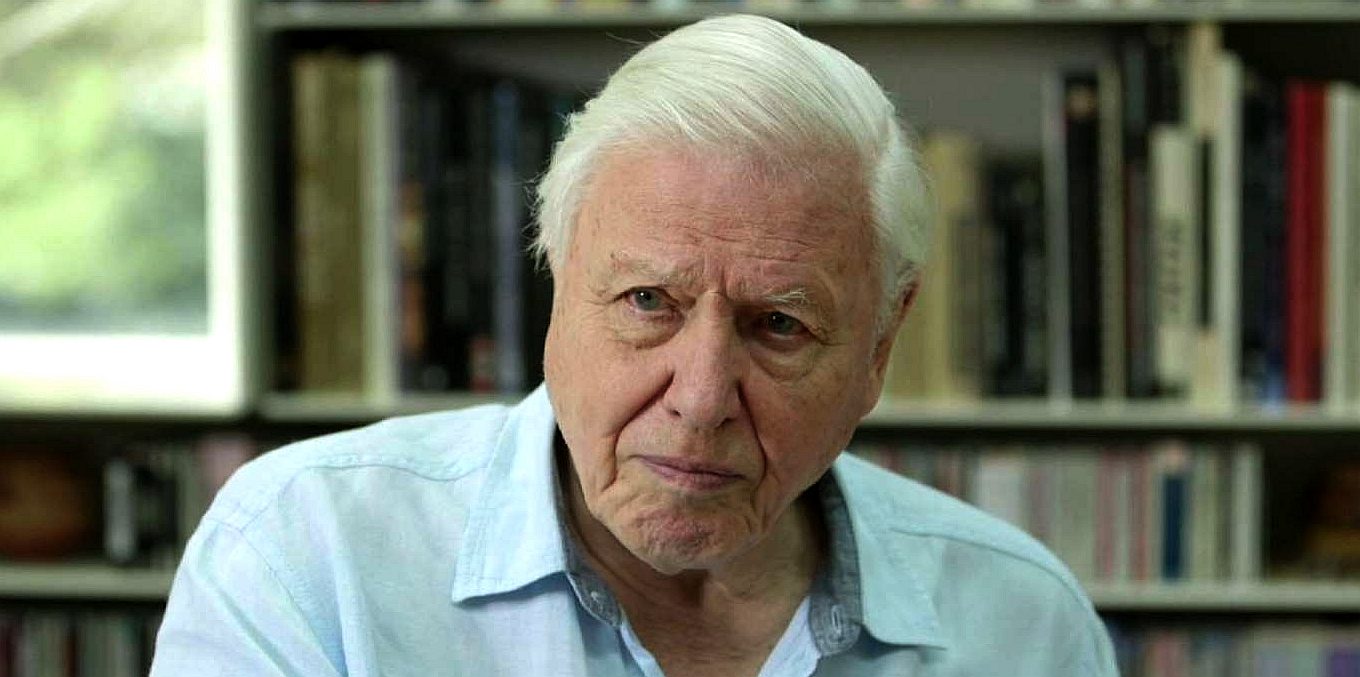 SIR DAVID: "Heartbreaking" sight of albatross mother feeding young plastic. Sir David Attenborough has spoken of the "heartbreaking" experience of seeing an albatross trying to feed her chicks with plastic.

Sir David was speaking about the filming of his highly successful wildlife documentary Blue Planet. He said: "The albatross are such marvellous birds." "They form partnerships for 50 years, they circle the Antarctic collecting food, they come back to their mates at the same place, but they also feed their young."

"And there's a shot of the young being fed and what comes out of the mouth, of the beak of the adult. Not sand eels and not fish and not squid, which is what they mostly eat. Plastic. And it's heartbreaking. Heartbreaking."

The albatross is just one species caught up in the terrible effect that plastic is having on the world's oceans. Every minute, the equivalent of a rubbish-truck load of plastic goes into the oceans but it does not decompose and will remain forever.
The latest is the award winning series featuring Sir David Attenborough does not disappoint audiences who have become used to being thrilled. The BBC uses new technology and creates ways of shooting footage that shows wildlife close up and personal.
Anyone coming into contact with marine life, including seabirds, is sure to notice what is happening the world over concerning plastic in our oceans and Sir David shows us what humans are doing to the natural world, upsetting the ecosystem with our garbage and in this case, lack of methods to deal with the increasing plastic mountains on the seabed and floating just on the surface.
The United Nations and other international agencies such as the EMFF have now escalated their concerns about the marine litter problem with calls for proposals to tackle the issue. Food security is also a worry, where fish are eating poison laden plastic and passing it up the food chain, in the process magnifying or concentrating the toxins at each stage of the chain.
We are grateful to the BBC and Sir David for having the courage to inform the viewing public about the mounting plastic problem as highlighted by Dame Ellen MacArthur in a study on the subject. We hope that other media gives additional coverage in a way that shows policy makers the dreadful mess we are making of planet earth.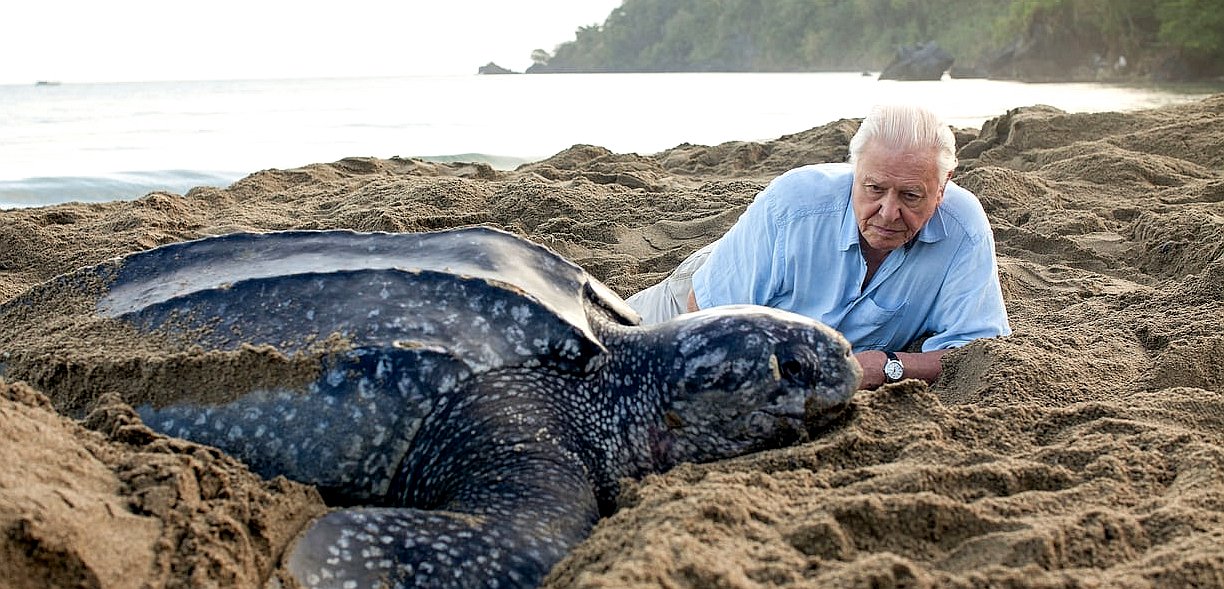 THE GUARDIAN DECEMBER 29 2017 - CRITICS CHOSEN AS BEST TV SHOW
In poll by Radio Times, wildlife series comes out on top ahead of Line of Duty, Big Little Lies and The Crown.

Blue Planet II has been named the best television programme of 2017 in a poll of TV critics.

The seven-part wildlife series, narrated by Sir David Attenborough, has proved a big success for the BBC and attracted more viewers than any other programme this year.

In the poll of TV critics by the Radio Times, Blue Planet II beat the BBC police corruption drama Line of Duty and the US drama series Big Little Lies, which aired in the UK on Sky Atlantic.

The list is dominated by UK-made programmes, with the Channel 4 comedy series Catastrophe, Peter Kay's Car Share, Broadchurch and Doctor Foster also in the top 10. The second season of The Crown, Netflix's drama about the life of the Queen, was named the fourth best programme of the year.

Mark Frith, the editor of the Radio Times, said: "It's been the most incredible 12 months for TV, but in the end Sir David Attenborough's Blue Planet II won our critics poll by quite a margin."

The programme aired across October, November and December, 16 years after the original Blue Planet was shown on the BBC. It has been sold to more than 30 countries.

The first episode featured surfing dolphins, fish that transformed from female to male and a walrus herd struggling to find blocks of ice on which to rest. It was seen by 14.1 million people in the week it was broadcast, making it the most watched programme of 2017 and the third most watched show of the past five years, behind only the football World Cup final in 2014 and last year's Great British Bake Off final.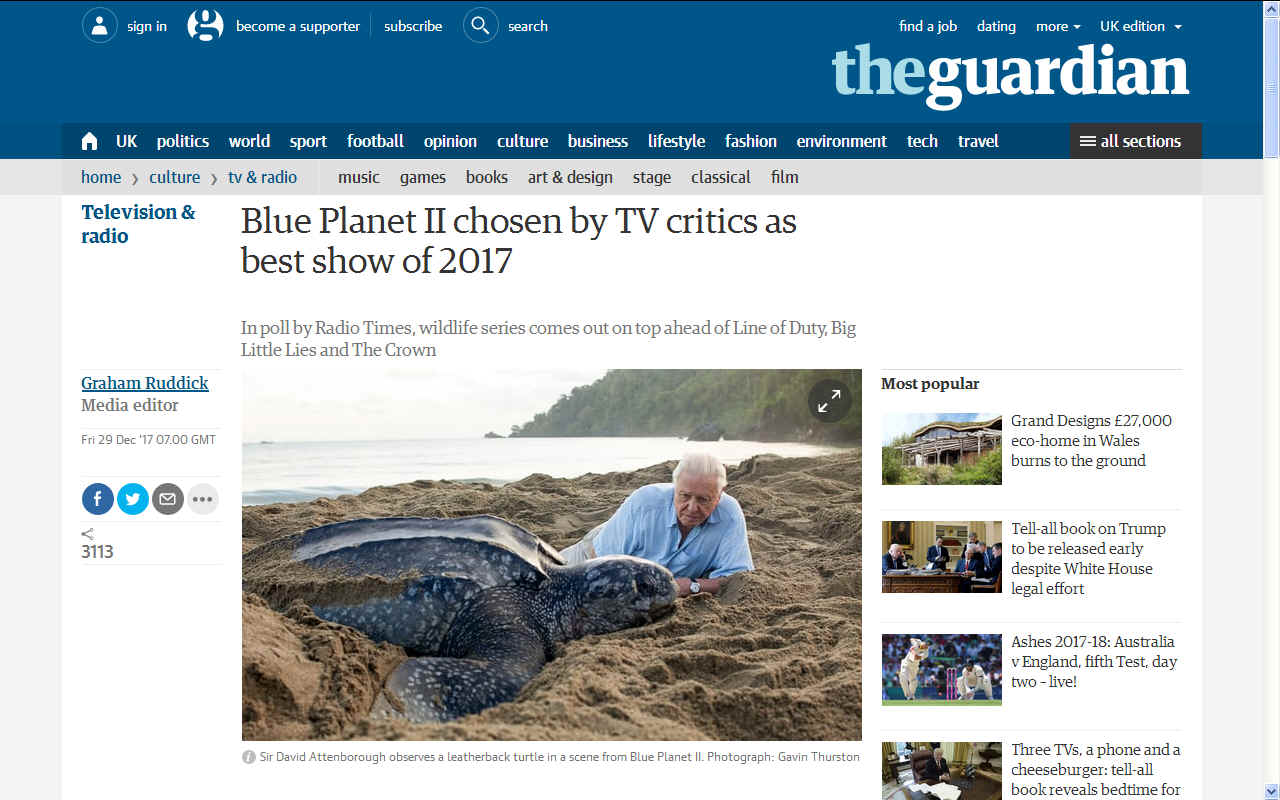 Blue Planet II consistently beat Strictly Come Dancing and The X Factor in the battle for weekend ratings and attracted millions of 16- to 34-year-old viewers, a key target audience for the BBC.

The final episode of the series, Our Blue Planet, explored the challenges facing the oceans of the world, including climate change and plastic pollution. Blue Planet II featured numerous examples of human behaviour affecting wildlife, including albatrosses unwittingly feeding their chicks plastic.

Attenborough said at the launch of the series that he hoped it would encourage everyone to consider how their behaviour affected the oceans.

"What we're going to do about a 1.5 degrees rise in the temperature of the ocean over the next 10 years, I don't know, but we could actually do something about plastic right now," he said.

"I just wish we would. There are so many sequences that every single one of us have been involved in – even in the most peripheral way – where we have seen tragedies happen because of the plastic in the ocean.

"We have a responsibility, every one of us. We may think we live a long way from the oceans, but we don't. What we actually do here, and in the middle of Asia and wherever, has a direct effect on the oceans – and what the oceans do then reflects back on us." By Graham Ruddick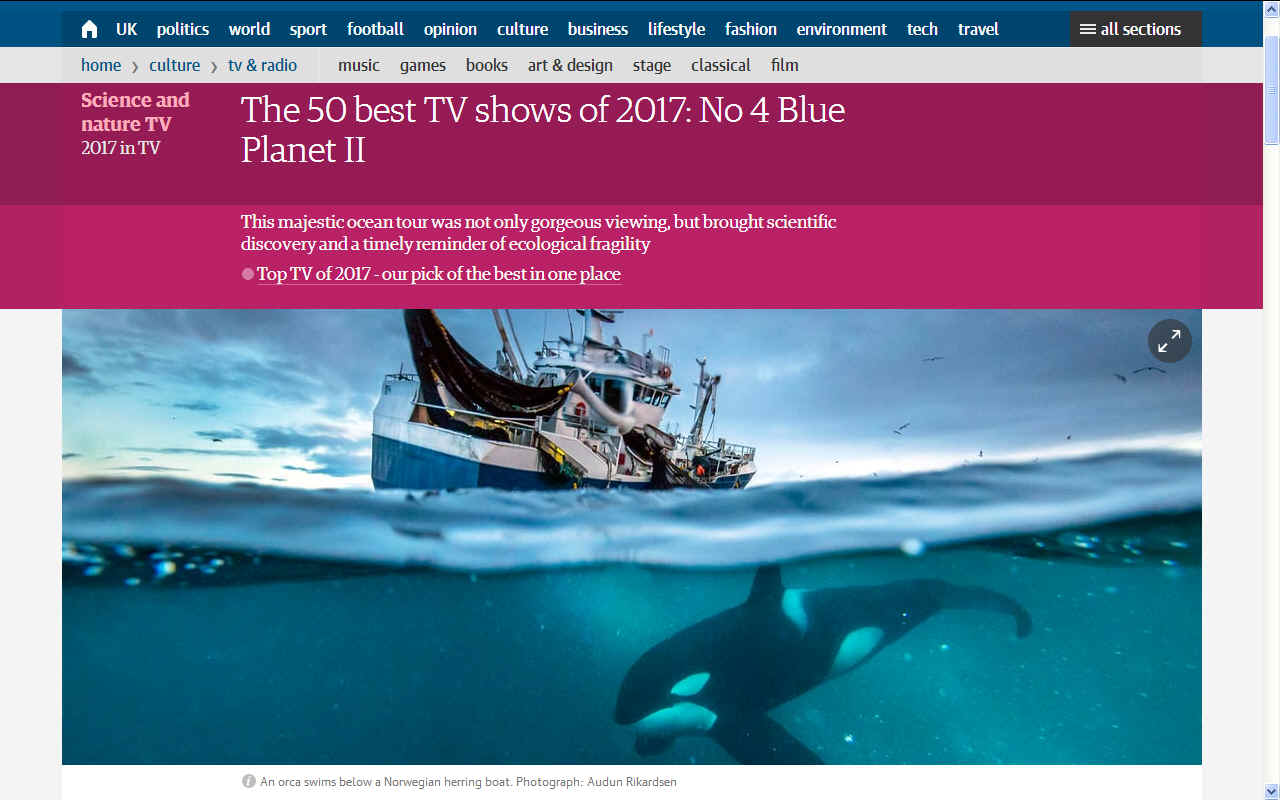 THE GUARDIAN DECEMBER 14 2017 - 50 BEST TV SHOWS OF 2017 No: 4
With Blue Planet II, Sir David Attenborough captivated audiences once again and helped the BBC grab more viewers than Strictly, Simon Cowell doling out stink or indeed any other TV show in the UK. And all with the magic of the natural world.

Four years in the making, and 16 years on from his original series, this latest seven-episode tour of the oceans came complete with a portentous soundtrack from composer Hans Zimmer and Radiohead, plus specially curated playlists and an excellent accompanying podcast. It also served as a reminder of the danger that our fragile world is in. "We've also recognised an uncomfortable fact," said Attenborough. "[The oceans are] changing at a faster rate than ever before in human history."

And so to the aesthetically marvellous but often wounding series that allowed critics and audiences alike to both marvel and think. Down on the Great Barrier Reef a tuskfish persevered to crack open a clam, doing great PR for a species often thought dim. Elsewhere, distinctively bump-headed Asian Sheepshead Wrasse changed from female to male ("transgender fish!" screamed the Daily Mail, who hadn't fully got it). Giant trevally leapt out of the water in the Seychelles to grab birds flying by, both predatory and precise. Everything looked so vivid, so CGI-ed. But no – everything was real, even the wrasse that had an undeniable "Doctor Who baddie" air to them.

Each episode offered something improbable; even down in what Attenborough called the twilight zone of the Antarctic Ocean – the real deep – there were strange and beguiling creatures, like a pyrosome (a piece of jelly masquerading as a worm, or maybe the other way around) and barreleye, a type of fish which looked up through its transparent skull.

And, along the way, we also saw the damage humans have wreaked on the world. "Is there any future for this most precious of ocean treasures?" asked Attenborough, corals looking worse for wear as a plastic bottle sailed by, as incongruous as a digital watch in Ben Hur.

There's hope for regeneration, but the message from Blue Planet II was clear – this is all our doing. When we found out that a pilot whale had been unable to leave her dead baby's side for days, the cause of its death possibly contamination-related, it was hard not to feel a pang of guilt.

Yet for all of its enviro-realism, Blue Planet II excelled in reminding us just how amazing our world is, and the lengths that the BBC's Natural History Unit, and its hardworking crews, will go to bring us the best nature docs on the planet. This often involves putting themselves into incredibly dangerous situations, like when producer Orla Doherty, who spent more than 500 hours in the ocean for the programme, recalled her submarine filling up with water in episode two.

As the series concludes on Sunday, there's another sad tale of albatrosses and dolphins inadvertently poisoning their young. But there is also much hope. And, ultimately, that is what Blue Planet II has given us: oceans, oddities, and a touch of optimism.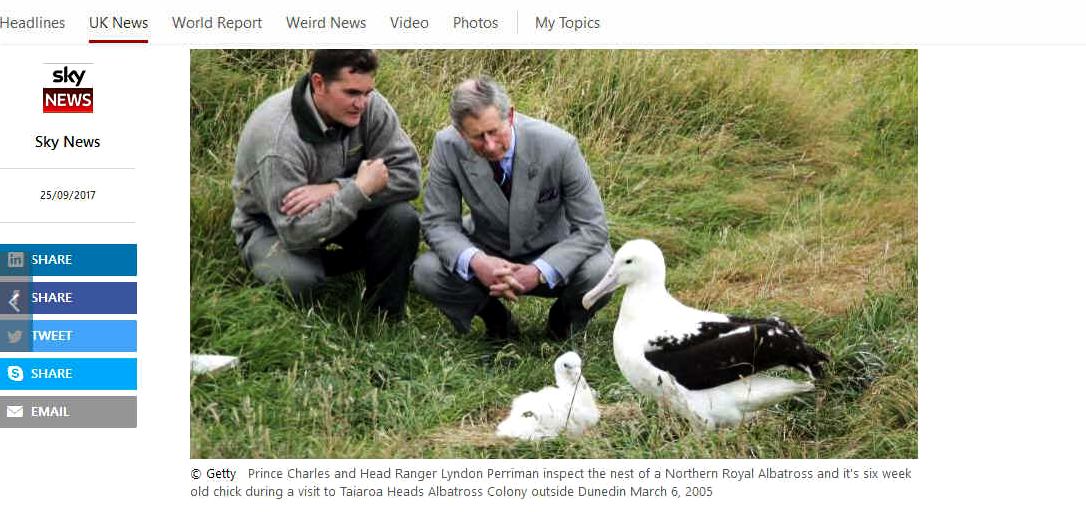 ROYAL ALBATROSS - Prince Charles and Head Ranger Lyndon Perriman inspect the nest of a Northern Royal Albatross and it's six week old chick during a visit to Taiaroa Heads Albatross Colony outside Dunedin March 6, 2005. The Prince of Wales has spoken out on marine litter many times and has teamed up with Dame Ellen MacArthur to support research and awareness that may reduce plastic packaging, to get consumers and product designers thinking about the problem.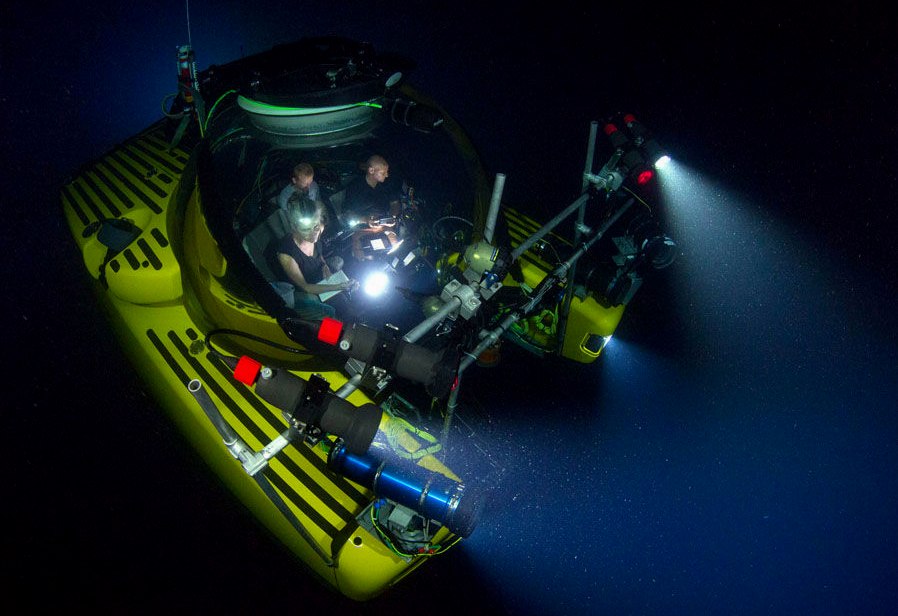 SUBMARINES - Camera crews can go deeper than ever before with better equipment to capture never before seen footage of life under the waves.
LINKS & REFERENCE
https://www.theguardian.com/tv-and-radio/2017/dec/29/blue-planet-ii-chosen-by-tv-critics-as-best-show-of-2017
https://www.theguardian.com/tv-and-radio/2017/dec/14/the-50-best-shows-of-2017-no-4-blue-planet-ii
https://uk.news.yahoo.com/sir-david-attenborough-sea-plastics-impact-albatross-heartbreaking-060600348.html
https://www.thetimes.co.uk/article/attenborough-wants-action-on-plastic-in-sea-jwp0pfggr
https://skyoceanrescue.com/
https://www.msn.com/en-gb/news/uknews/attenborough-on-heartbreaking-ocean-plastic/ar-AAsqdz4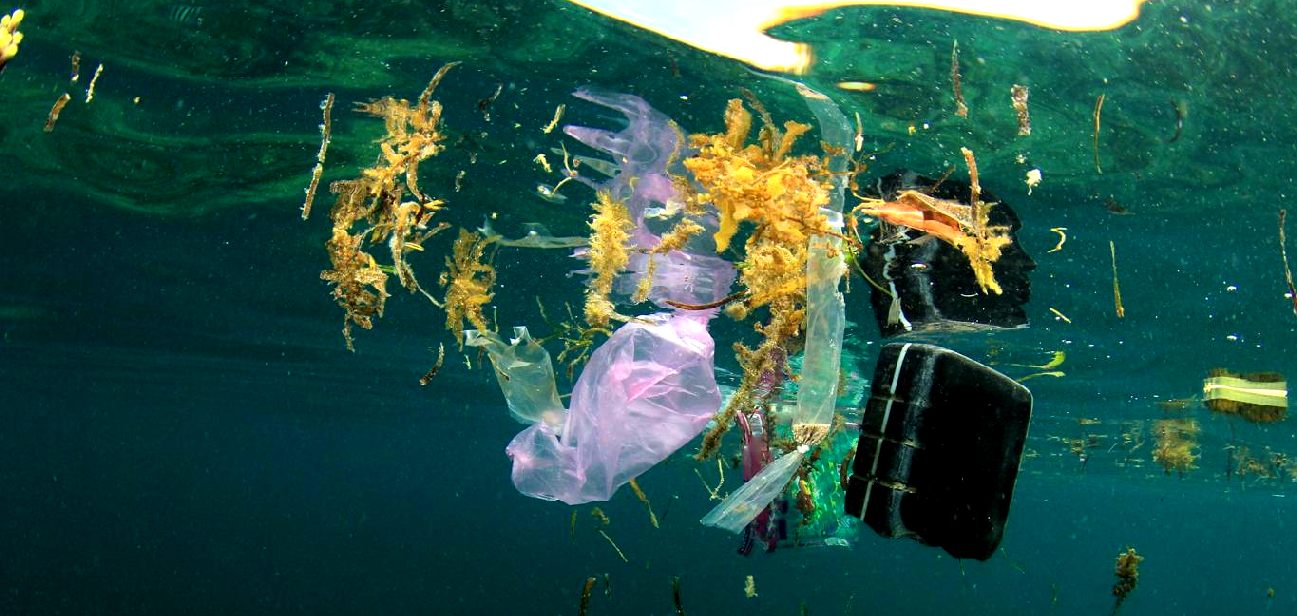 This website is provided on a free basis as a public information service. copyright © Cleaner Oceans Foundation Ltd (COFL) (Company No: 4674774) January 2018. Solar Studios, BN271RF, United Kingdom. COFL is a charity without share capital.