Internationally, there are sights to see around the coasts and on islands that will take your breath away. These are too many to mention, save for a few of the top holiday destinations, islands and beaches, but be aware that at the moment most of these locations involve air travel and massive carbon footprints. As an eco tourist you might want to consider something that does not involve jet aircraft. We are advocates of sustainable travel. If you must fly, consider carbon offset.
Most of the beaches all over the world are subject to plastic and other marine litter and seaweed proliferation, hence, the pictures from travel brochures might not paint a true picture of what you'll see when you get there. You will probably see less plastic on UK beaches. Even the Mediterranean Sea is suffering from plastic. Also, many of the islands featured here will suffer from rising sea levels.
Ironically, it is tourists visiting these exotic locations in increasing numbers that is causing global warming from the enormous carbon dioxide emissions generated by aircraft burning kerosene. Those same tourists are generating more plastic waste for the beaches they want to enjoy. It's a cruel cycle with nature suffering from admiring humans. We simply have to change our holiday habits if we are to save the locations of the world that we cherish the most.
Flying 4 people to Paris from London return in economy class emits 440kg CO2 for a family; Travelling by a medium sized petrol car from London to Paris via a ferry from Dover to Calais emits 173kg CO2 per car; Travelling by a medium sized diesel car from London to Paris via a ferry from Dover to Calais emits 156kg CO2 per car; Travelling on the Eurostar from London St Pancreas to Gare du Nord Paris emits 10.6kg CO2 per passenger, one tenth of flying.
These are just examples to get you in the eco swing of things. Sailing your own boat is one way to see the coasts and islands with a small carbon footprint if you have the time, but few people can afford their own boat and even then the build and running of a boat can generate a lot of CO2 if it is not used a lot.
This project has been costed to come in at around the Ł350k mark, hence the vessel does not include the latest lithium batteries or higher output solar cells, nor exotic materials in the build. It is a budget vessel to allow us to start the development ball rolling against a tide of nervous governmental departments looking for miracle solutions at bargain basement rates. The vessel is small for cross channel work, whereas as the length grows, so does the efficiency. Please bear this is mind; things can only get better.
The performance of this concept can be improved significantly by using the latest batteries and bigger wind turbines, allied to computer navigational software to define an efficient course.
Belize is aiming to reduce environmental pollution by improving solid waste management practices in emerging tourism destinations with support from the Inter-American Development Bank (IDB). A US$10 million IDB loan went to finance investments to improve solid waste transport, recovery, and final disposal in towns and villages in Belize's Northern (Orange Walk and Corozal) and Southern (Stann Creek and Toledo) Corridors as well as in Belmopan, the capital city. The five-year programme was expected to provide all of Belize's major tourist destinations with access to a sanitary landfill, up from 50 percent in 2015.
Tour any Caribbean island, and it becomes apparent that most of their beaches and lush forests are despoiled by plastic bottles, straws, fishing nets, plastic bags and Styrofoam containers. The Sargassum Outbreak in the Caribbean in 2018 caused ecological stress and economic losses as tourists turned away from seaweed covered beaches. From Trinidad and Tobago, Barbados, and St Vincent in the Eastern Caribbean, to Puerto Rico, Haiti, and the Bahamas in the west - hotels, resorts, and tourism boards were scrambling to find cost-effective solutions involving booms and trucks. The beach of Guinea Schooner Bay is covered in seaweed and horrendous quantities of plastic, from micro off-cuts to macro bollards, oil containers.
Visitors to some of the most luxurious beaches in Mexico have been faced with stinking mounds of rotting seaweed and muddy-brown waters thanks to an enormous build-up of algae on the shoreline. Huge quantities of the eyesore, known as sargassum, have accumulated on the normally golden sand found in the tourist towns of Cancun, Playa del Carmen and Tulum, with efforts to remove it proving futile. Scientists believe the more than half-a-million tonnes of seaweed was brought on by climate change, and there are fears that the problem will not end anytime soon. SKY NEWS JUNE 27 2019
Many Caribbean reefs, like those in Curaçao stand a good chance of surviving if local pressures can be minimized. Several organizations on the island are working to help restore and protect Curacao's reefs. Plastic pollution is affecting the oceans across the world, and some reports estimate that by 2050 there could be more plastic in the ocean than fish. Marine life like fish, birds and sea turtles can mistake plastic for food and eventually starve or become entangled and suffocate. Sadly, many islands did not take-action quickly enough and their reef systems have collapsed. Collapsed reef systems result in losses in tourism, fishing revenue, floods, deteriorated water quality, and less resistance to storms. Luckily, Curacao still has the chance to protect itself if action is taken immediately.
Sandy Cay, British Virgin Islands - This small nature preserve in the British Virgin Islands is great for snorkeling and swimming, thanks to crystal-clear water and a shallow reef. Explore the white-sand beach - home to endangered leather back turtles - and snorkel in the waters around Sandy Spit.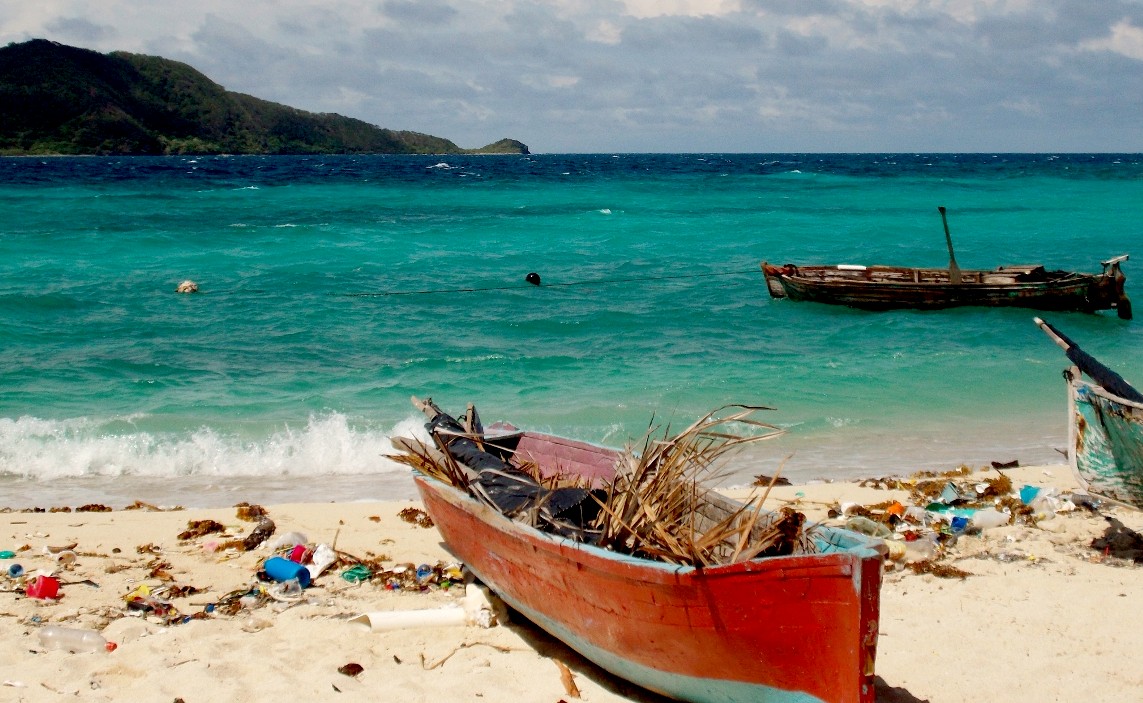 West Snake Caye, Port of Honduras - Seventeen miles from the town of Punta Gorda, the four small Snake Cayes lie in the 160-mile Port of Honduras Marine Reserve, which boasts lush mangrove trees and endangered species. Trek through towering mangroves toward the center of the island, where you'll find a small, serene lagoon.
Beaches in Honduras are being choked by a solid mass of bottles, wrappers and other recyclable waste turning the once-idyllic island into a floating landfill site. 90% percent of sea birds have ingested some sort of plastic. A vast area of the Pacific Ocean is a massive floating raft of rubbish. Here trash washes onto the peaceful Caribbean beaches of Cayos Cochinos, Honduras.
Tourism authorities and operators are worried as to the lack of action by the governments of Honduras and Guatemala to curb the pollution in its beaches. Leticia Barrera, president of the Omoa Chamber of Tourism, said the garbage on the beaches has caused a drop of more than 70% of visitors to the sector. Waste from the Motagua river spills onto the beaches of Cortés. They were investing in removing tons of waste from the beaches but they no longer have funds for that. As a short-term measure they are considering a study to build a landfill site where they might deposit this waste.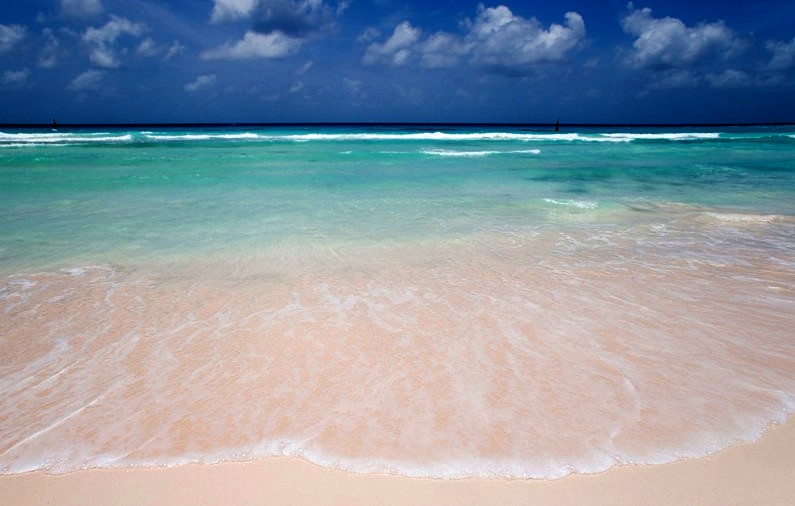 Gold Coast, Barbados - You might experience a "star-sighting" on this popular celebrity hot spot off the West coast of Barbados, an idyllic beachside atmosphere. Tee up on the luxurious Green Monkey golf course, designed by golf architect Tom Fazio. Carved from an old limestone quarry, the stunning view may make concentrating on the game a little harder.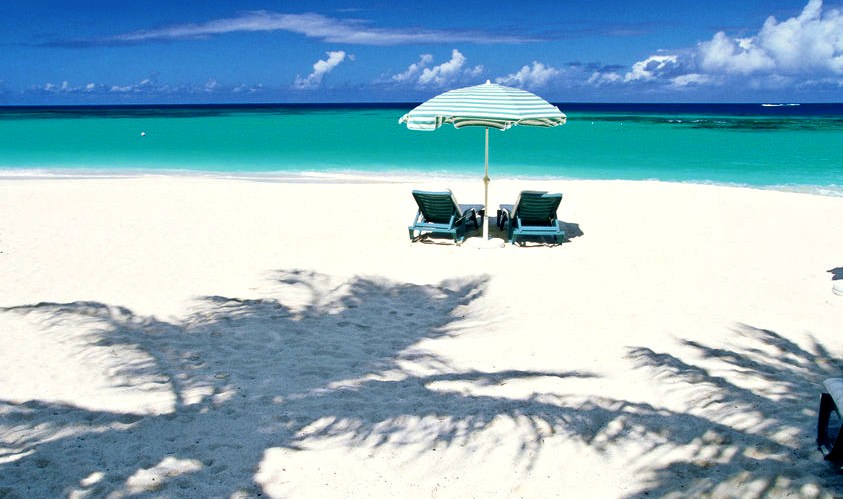 Shoal Bay East, Anguilla - Sleepy Anguilla wakes up a little at this two-mile expanse of feathery white sand that glitters in the sun. Enjoy a nap on an inviting hammock under a grove of palm trees at Shoal Bay.
TEN OF THE WORLD'S FAVORITE DESTINATIONS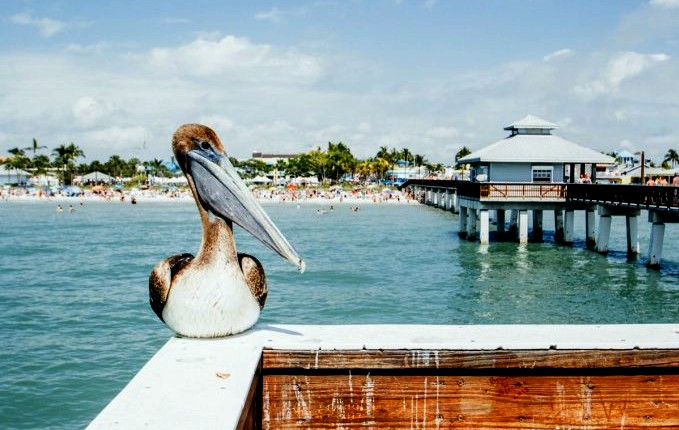 1. Florida - Florida offers warm weather, beautiful isolated islands, vast swathes of sandy shores and cities with beaches. There are breathtaking national parks all adding up to this as the most popular beach destination in the world.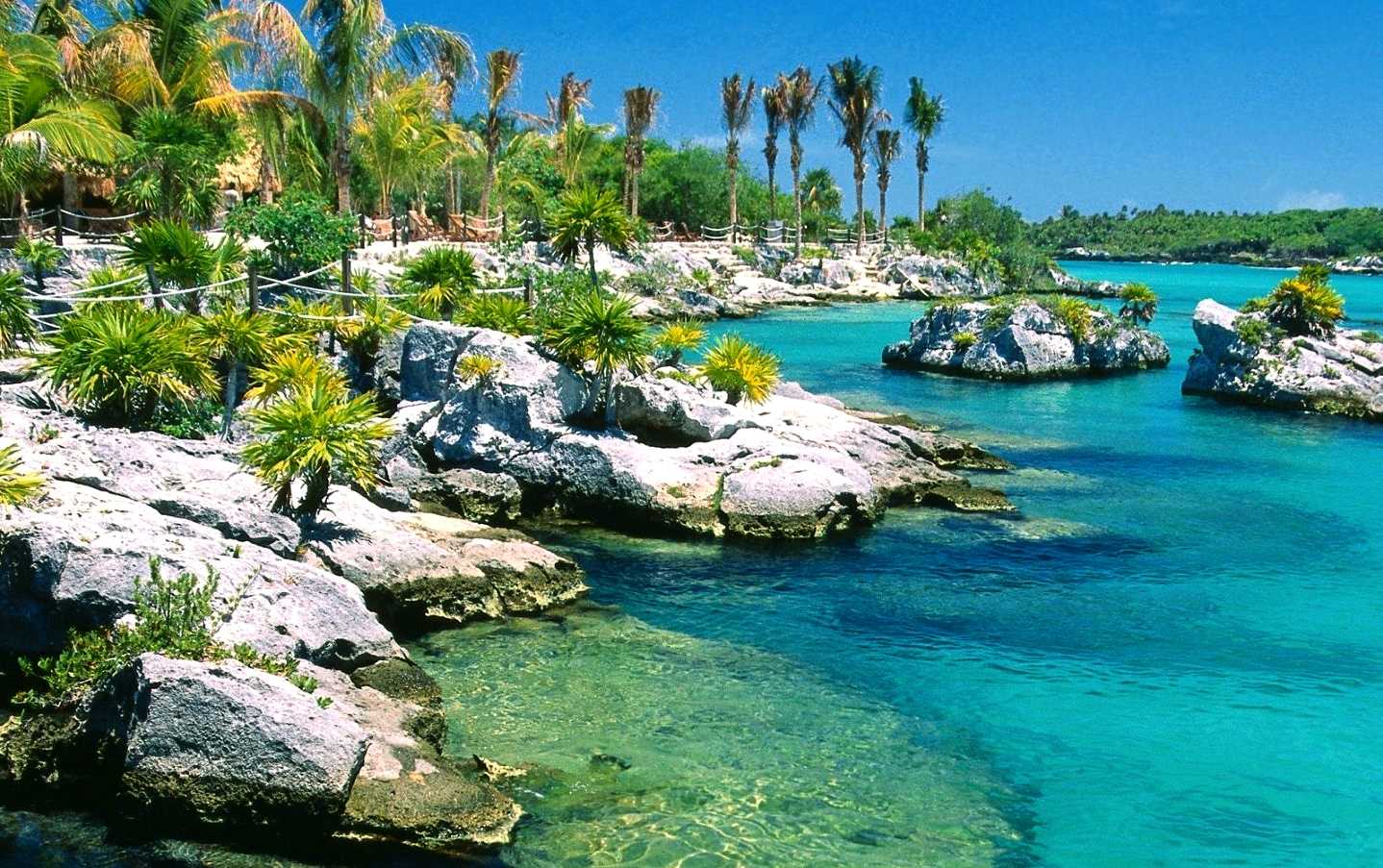 2. Cancun - Cancun in Mexico is one of the most popular resort and villa destinations in the world, thanks to beautiful tropical weather, vast white sandy beaches, and crystal blue waters. Throughout the region you can explore ancient Mayan temples, tropical lagoons, mangrove inlets, and picturesque waterfalls and sinkholes.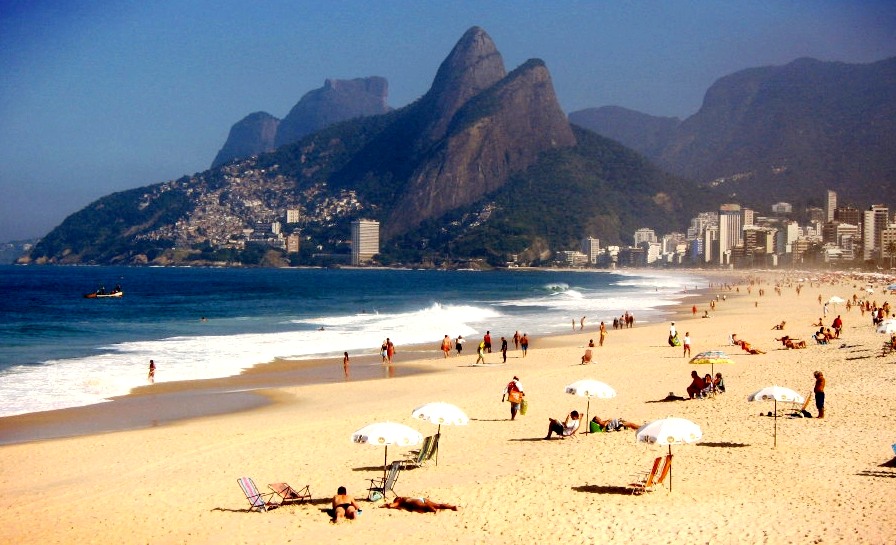 3. Brazil - Brazil is famous for its breathtaking beaches throughout the country. It's not as popular as many other top beach destinations but it is well worth a journey for more adventurous travellers. The sights on offer are staggering, from lush rainforests to the sprawling urban life of Rio de Janeiro.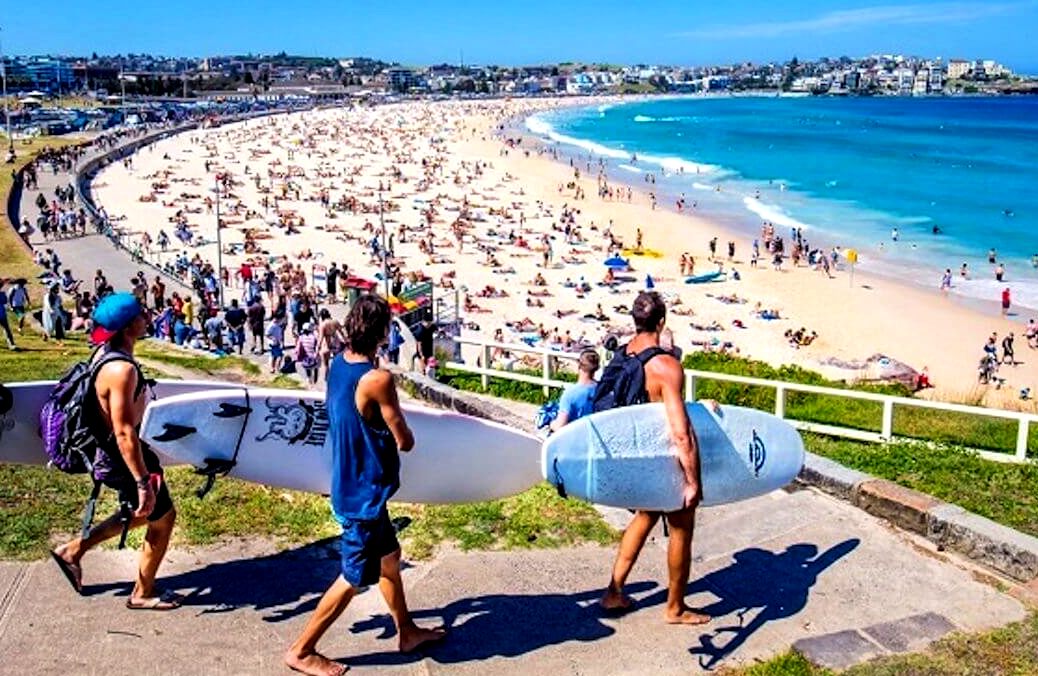 4. Australia - Australia's beaches are the stuff of legend thanks to coral reefs such as the Great Barrier Reef, some of the world's best surf at Bondi Beach, and the sheer scale of their sands and beauty. Australia is a rugged country for pioneers now tamed for tourists. A beach holiday here offers you a good mixture of relaxation and sightseeing in the outback.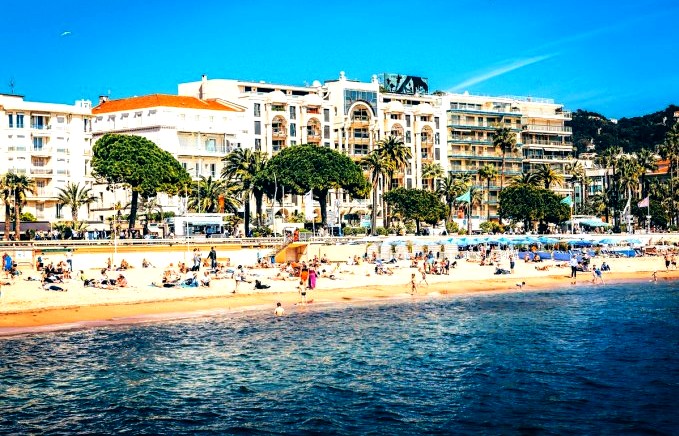 5. Cote d'Azur - The stunning Cote d'Azur is famous as a playground for the rich and famous, from the film festival at Cannes to the casino at Monte Carlo. The beaches are perfect and the seaside towns magnificent. Inland you can explore historic sites and rolling sun-bathed countryside.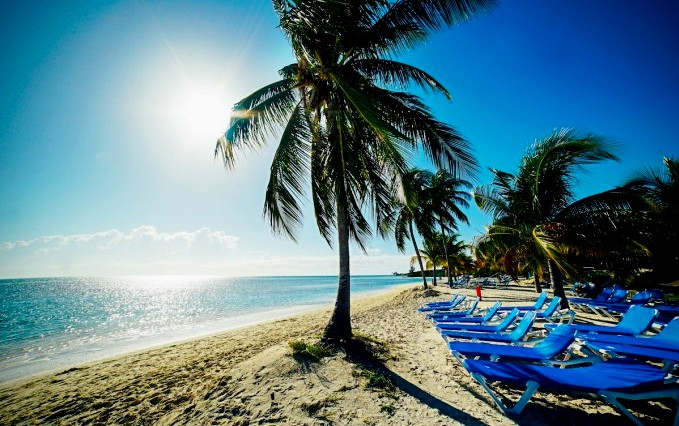 6. Bahamas - The Bahamas are one of the most popular luxury beach escapes in the world for a number of reasons. The beaches are perfect, the sea life is incredible, the island is modern and luxurious, and the food is delicious. The sandy beaches at this location offer visitors a true glimpse of paradise!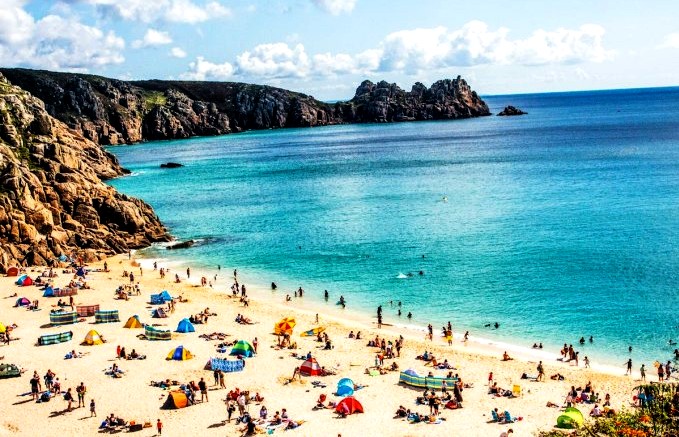 7. Cornwall - Cornwall really is a fantastic beach holiday destination. The traditional Victorian seaside towns of the south coast and the sprawling sands of the north make Cornwall a very popular spot. It boasts the best surf in the UK and by far the UK's most beautiful, idyllic, and exciting beaches. With global warming, much of England is now almost tropical during the holiday seasons.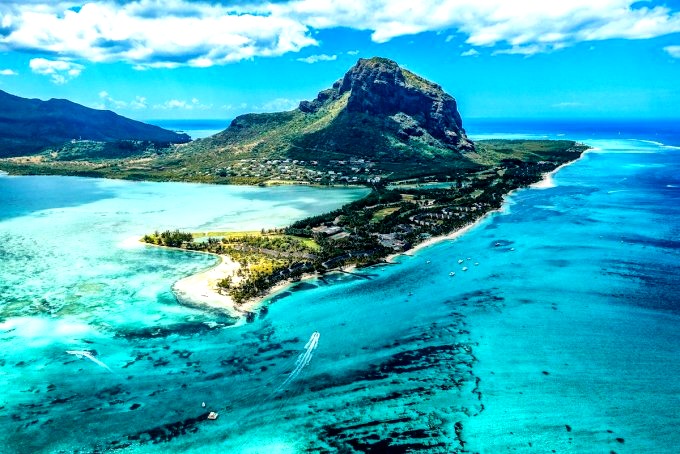 8. Mauritius - Mauritius is a luxury destination where idyllic beaches are virtually guaranteed. The weather can be relied upon almost any time of year. This is one of the best reasons to trade the sometimes gloomy climate of Europe for the paradise island of Mauritius. The beaches are beautiful and clean, and the waters are warm and inviting.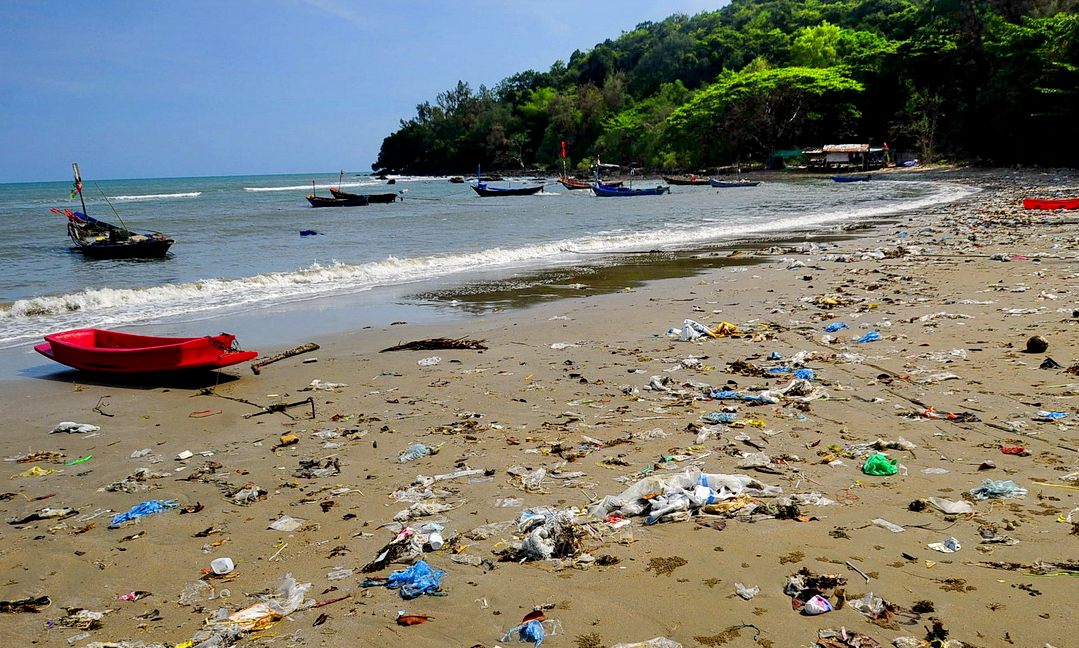 9. Thailand - Thailand has a wide choice of perfect tropical beaches, both on the mainland and on the islands of Phuket, Krabi, Phi Phi islands, Koh Samui, Koh Tao, and Koh Phangan. The stunning scenery includes impressive cliffs and tropical views, with the advantage of clear waters and interesting marine life for snorkeling or diving. The only problem being the plethora of plastic pollution that really spoils the whole thing.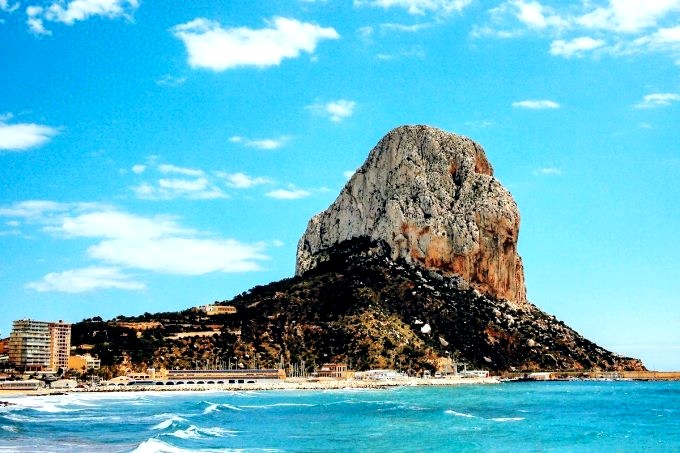 10. Spain - Spain is the budget destination for coastal holidays in Europe famous for package deals that are responsible for serious CO2 generation from the numbers. The beaches are beautiful and the towns and cities are some of the most culturally vibrant in the world. The atmosphere is energetic, and the sun never seems to hide! From the bustling Costa del Sol to the quieter Costa Brava, Spain offers a lot for a good price.
EUROPEAN COASTAL TOURISM
The extraordinary beauty, cultural wealth and great diversity of EU's coastal areas have made them a destination for many holidaymakers in Europe and abroad despite the exotic locations that entice millions of travelers to their shores. This makes coastal and maritime tourism an important economic sector, but also a potential climate change no, no in terms of carbon footprints. Hence, the need to develop tourism sustainably with zero carbon ships of the future as per the IMO's 2030 and 2050 targets.
Employing over 3.2 million people, this sector generates a total of € 183 billion in gross value added and representing over one third of the maritime economy. As much as 51% of bed capacity in hotels across Europe is concentrated in regions with a sea border.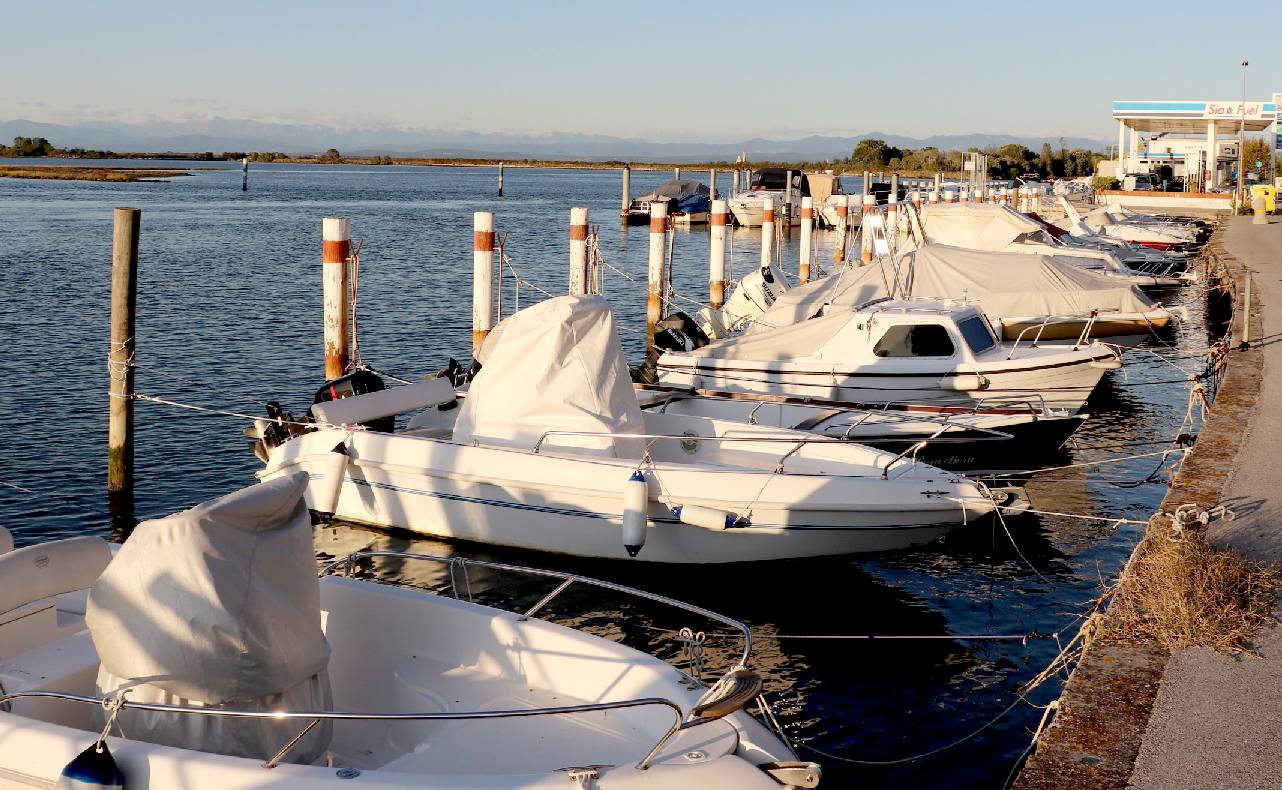 GRADO ITALY - Almost everyone in this coastal resort enjoys some kind of seagoing activity. These boat mooring posts all around the natural lagoon that leads into the Adriatic Sea.
As part of EU's Blue Growth strategy, the coastal and maritime tourism sector has been identified as an area with special potential to foster a smart, sustainable and inclusive Europe. It is the biggest maritime sector in terms of gross value added and employment and, according to the Blue Growth Study is expected to grow by 2-3% by 2020. In 2012, Cruise tourism alone represents 330,000 jobs and a direct turnover of €15.5 billion and is expected to grow.
European Maritime Day (EMD) 2013 focused on coastal and maritime tourism and was the opportunity to introduce the results of a public consultation launched to prepare a communication on coastal and maritime tourism. The EU Commission adopted a Communication on "A European Strategy for more Growth and Jobs in Coastal and Maritime Tourism" on 20 February 2014, presenting a new strategy to enhance coastal and maritime tourism in Europe in order to unlock the potential of this promising sector.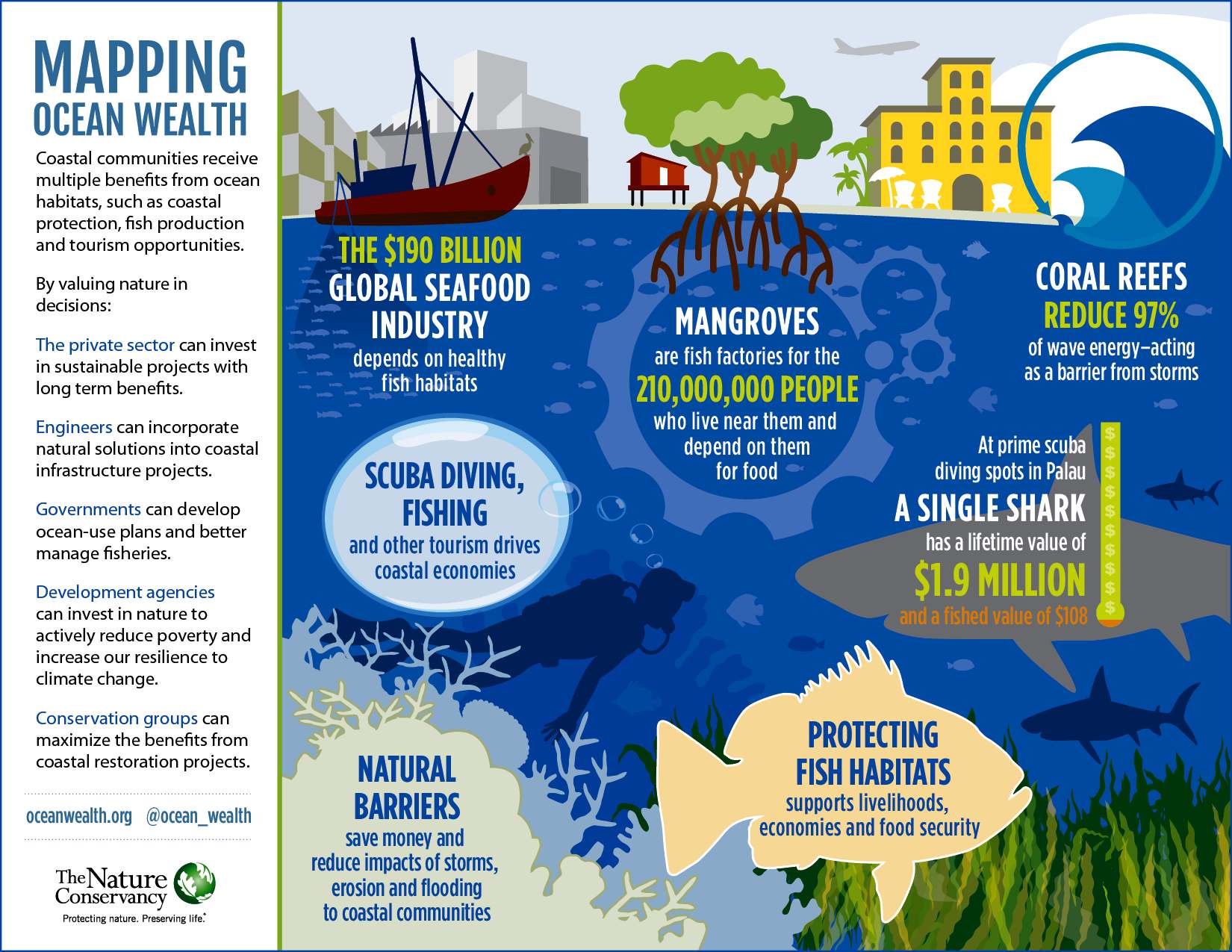 The Commission has identified 14 actions which can help the sector grow sustainably and provide added impetus to Europe's coastal regions (including its overseas countries and territories). For example, the Commission proposes to develop an online guide to the main funding opportunities available for the sector and to support the development of trans-national and interregional partnerships, networks, clusters and smart specialization strategies in coastal and maritime tourism. The Commission will work with Member States, regional and local authorities and the industry to implement these actions. For more information, please check Questions and Answers on the European strategy for coastal and maritime tourism.
In line with action 14 of the European Strategy for more Growth and Jobs in Coastal and Maritime Tourism (COM 2014 86), the European Commission has published an Annex to the "Guide on EU funding for the tourism sector" focusing on coastal and maritime tourism related projects. This initiative aims at providing operators with information on projects which have been awarded EU funding in order to inspire them on possible ways to apply for financial assistance for the development of sustainable and innovative tourism projects in coastal areas.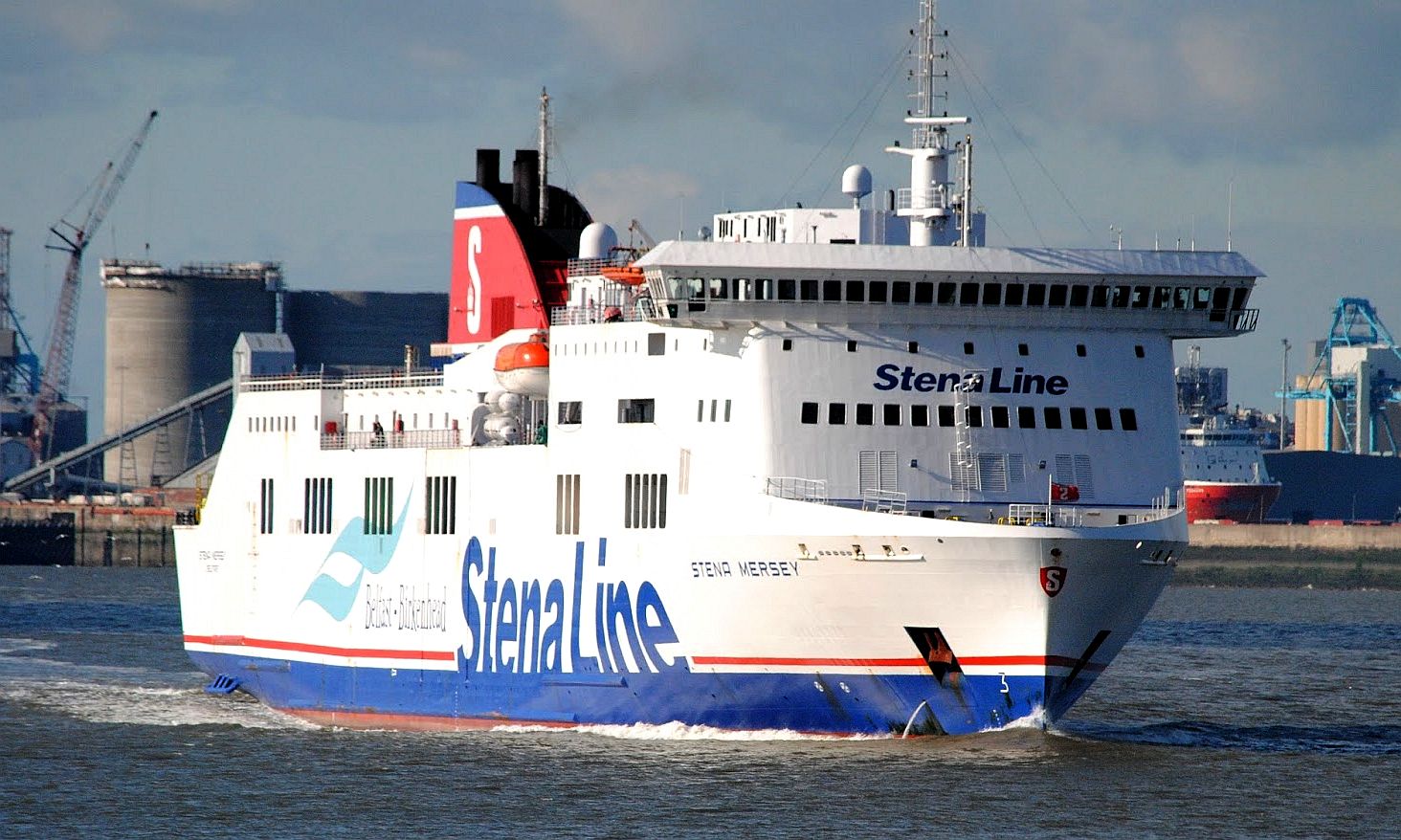 The carbon footprint of global tourism - Tourism contributes significantly to global gross domestic product, and is forecast to grow at an annual 4%, thus outpacing many other economic sectors. However, global carbon emissions related to tourism are currently not well quantified. Here, we quantify tourism-related global carbon flows between 160 countries, and their carbon footprints under origin and destination accounting perspectives. We find that, between 2009 and 2013, tourism's global carbon footprint has increased from 3.9 to 4.5 GtCO2e, four times more than previously estimated, accounting for about 8% of global greenhouse gas emissions. Transport, shopping and food are significant contributors. The majority of this footprint is exerted by and in high-income countries. The rapid increase in tourism demand is effectively outstripping the decarbonization of tourism-related technology. We project that, due to its high carbon intensity and continuing growth, tourism will constitute a growing part of the world's greenhouse gas emissions.
Authors: Manfred Lenzen, Ya-Yen Sun, Futu Faturay, Yuan-Peng Ting, Arne Geschke & Arunima Malik
COASTAL CRUISES AND CROSS CHANNEL FERRIES
One part of coastal tourism that creates jobs is ferries, where holiday makers love hopping across the English Channel and other seas to see life on the other side. Short coastal cruises were once popular in good weather, but this has declined compared to ferry business where there are regular services and a choice of operators. One thing that changed in January of 2020, is the IMO requirement for low sulfur emissions, meaning the introduction of CO2 scrubbers and LNG fueled ships. Ultimately, ships will need to be zero carbon to comply with tougher clean air legislation, but this also presents opportunity for the ship building industry who have until 2100 to clean up their act completely.

EASTBOURNE - Is an example of a beach that is underused for fishing, even though there is a Fisherman's Agreement in existence and blue growth is clearly on the agenda locally. This may change if a home is found for new technology aiming for sustainable fishing in Europe and Internationally. Alternatively, this coastline may be further developed for coastal cruises as a tourist attraction.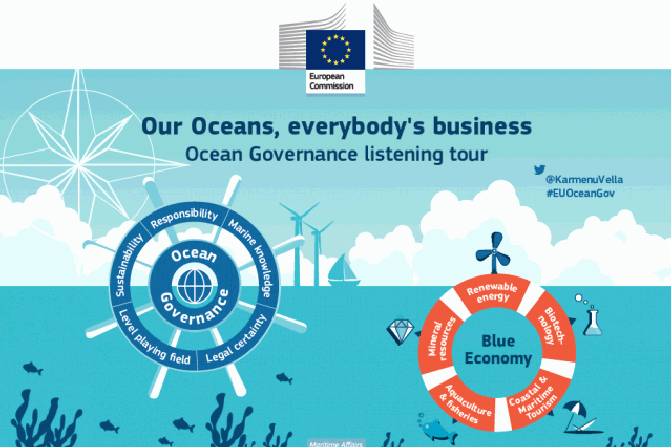 MAIN BLUE GROWTH AREAS
5. Ocean Regeneration - cleaning our oceans to preserve the resource and cleanse the toxic food chain
6. Aquaculture - now generates around 50% of world produce, mostly subject to wild fish feed
7. Ocean Energy - offshore wind and wave energy for clean power
8. Biotechnology - Identifying, harvesting and producing medicines
9. Coastal Tourism - To engage the public in ocean matters and reduce air travel
10. Green Ships - Cargo and cruise ships that are cleaner, preferably zero carbon
CROSS CHANNEL A - Z FERRY OPERATORS & ISLAND SERVICES
DFDS -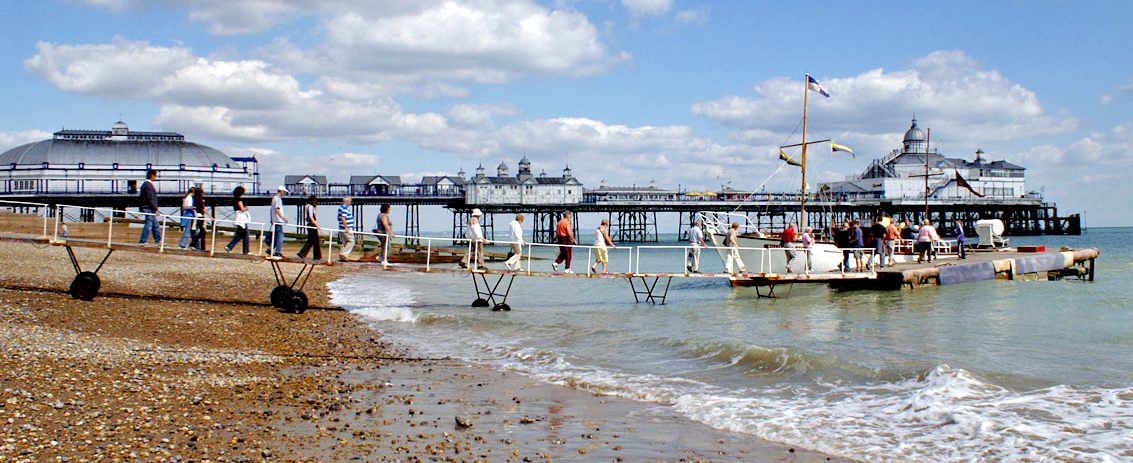 MEMORIES - The sound of a crackling analogue radio made from bakelite and a black & white television. If you can remember this, you may well have ridden on the William Alchorn, or maybe taken a ride on one of the Bluebird speedboats from the rear of the famous pier at Eastbourne, where that jetty is all but collapsed. The Blue Room (building to the left) was destroyed by fire in August 2014 and is still not rebuilt in 2019. Who knows what might happen on the south coast of England. We might experience a zero carbon revival and CO2 free cruises along the coast. The Borough Council supports Surfers Against Sewage in their plastic free beach and park cleaning.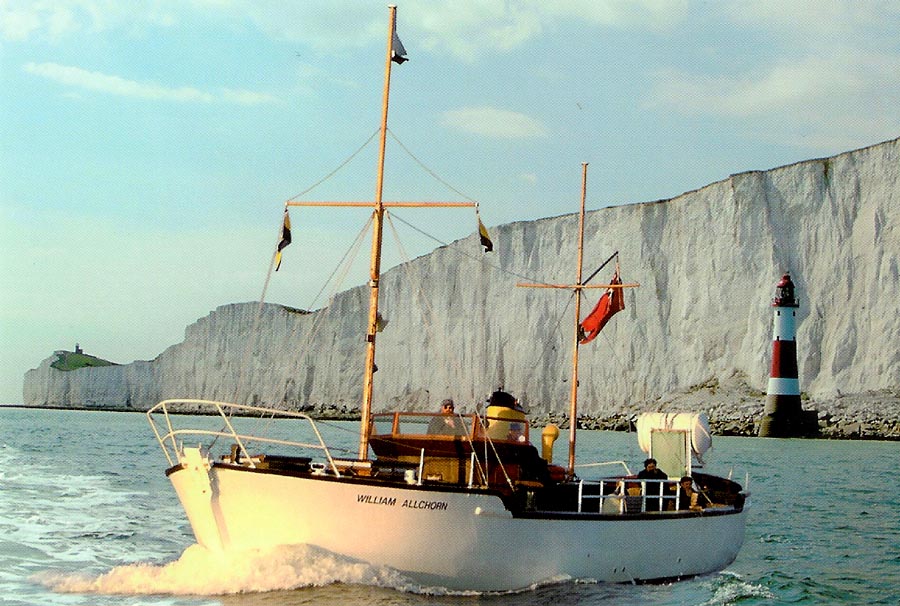 ATTRACTIONS - The William Allchorn is 54 feet in length, weighs 36 tons, is constructed of wood using double-diagonal planking, and is almost certainly the largest beach-launched pleasure boat in service today. She was purpose built as a pleasure boat in 1950, in Newhaven, East Sussex, by E. Cantell & Son. William Allchorn was licensed to carry 100 passengers.
BBC NEWS 7 MAY 2018 - Tourism's carbon impact three times larger than estimated

A new study says global tourism accounts for 8% of carbon emissions, around three times greater than previous estimates.

The new assessment is bigger because it includes emissions from travel, plus the full life-cycle of carbon in tourists' food, hotels and shopping.

Driving the increase are visitors from affluent countries who travel to other wealthy destinations.

The US tops the rankings followed by China, Germany and India.

Tourism is a huge and booming global industry worth over $7 trillion, and employs one in ten workers around the world. It's growing at around 4% per annum.

Previous estimates of the impact of all this travel on carbon suggested that tourism accounted for 2.5-3% of emissions.

However in what is claimed to be the most comprehensive assessment to date, this new study examines the global carbon flows between 160 countries between 2009 and 2013. It shows that the total is closer to 8% of the global figure.

As well as air travel, the authors say they have included an analysis of the energy needed to support the tourism system, including all the food, beverage, infrastructure construction and maintenance as well as the retail services that tourists enjoy.

"It definitely is eye opening," Dr Arunima Malik from the University of Sydney, who's the lead author of the study, told BBC News.

"We looked at really detailed information about tourism expenditure, including consumables such as food from eating out and souvenirs. We looked at the trade between different countries and also at greenhouse gas emissions data to come up with a comprehensive figure for the global carbon footprint for tourism."

The researchers also looked at the impacts in both the countries where tourists came from and where they travelled. They found that the most important element was relatively well off people from affluent countries travelling to other well to do destinations.

In the leading countries, US, China, Germany and India, much of the travel was domestic.

Travellers from Canada, Switzerland, the Netherlands and Denmark exert a much higher carbon footprint elsewhere than in their own countries.

When richer people travel they tend to spend more on higher carbon transportation, food and pursuits says Dr Malik.

"If you have visitors from high income countries then they typically spend heavily on air travel, on shopping and hospitality where they go to. But if the travellers are from low income countries then they spend more on public transport and unprocessed food, the spending patterns are different for the different economies they come from."

When measuring per capita emissions, small island destinations such as the Maldives, Cyprus and the Seychelles emerge as the leading lights. In these countries tourism is responsible for up to 80% of their annual emissions.

"The small island states are in a difficult position because we like travelling to these locations and those small island states very much rely on tourist income but they are also at the same time vulnerable to the effects of rising seas and climate change," said Dr Malik.

Demand for international tourism is also being seen in emerging countries like Brazil, India, China and Mexico, highlighting a fundamental problem - wealth.

The report underlines the fact that when people earn more than $40,000 per annum, their carbon footprint from tourism increase 13% for every 10% rise in income. The consumption of tourism does "not appear to satiate as incomes grow," the report says.

The World Travel and Tourism Council (WTTC) has welcomed the research but doesn't accept that the industry's efforts to cut carbon have been a flop.

"It would be unfair to say that the industry is not doing anything," said Rochelle Turner, director of research at WTTC.

"We've seen a growing number of hotels, airports and tour operators that have all become carbon neutral so there is a momentum."

Experts say that offsetting, where tourists spend money on planting trees to mitigate their carbon footprint will have to increase, despite reservations about its effectiveness.

Awareness is also the key. The WTTC say that the recent water crisis in Cape Town has also helped people recognise that changes in climate can impact resources like water.

"There is a real need for people to recognise what their impact is in a destination," said Rochelle Turner, "and how much water, waste and energy you should be using compared to the local population."

"All of this will empower tourists to make better decisions and only through those better decisions that we'll be able to tackle the issue of climate change."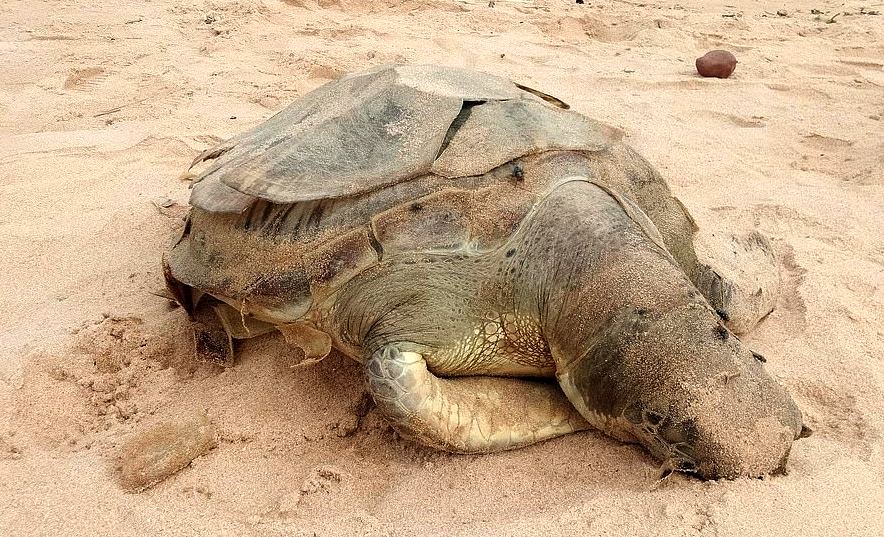 THAILAND 22 JULY 2019 - A sea turtle was found dead with a stomach full of plastic pollution on the Somprasong beach in Chonburi, eastern Thailand on Monday morning. You won't see this in Europe, but you may see a beached dolphin or whale, that has also ingested plastic thinking it was a meal.
TOURISM REPORT 2018 REFERENCES
1. Travel & Tourism: Economic Impact 2017 (World Travel & Tourism Council, 2017);
https://www.wttc.org/-/media/files/reports/economic-impact-research/regions-2017/world2017.pdf
2. UNWTO Tourism Highlights 2016 Edition (World Tourism Organization, 2016);
http://www.e-unwto.org/doi/pdf/10.18111/9789284418145
3. Gössling, S. Global environmental consequences of tourism. Glob. Environ. Change 12, 283–302 (2002).
4. Scott, D., Gössling, S. & Hall, C. M. International tourism and climate change. WIREs Clim. Change 3, 213–232 (2012).
5. Puig, R. et al. Inventory analysis and carbon footprint of coastland-hotel services: a Spanish case study. Sci. Total Environ. 595, 244–254 (2017).
6. El Hanandeh, A. Quantifying the carbon footprint of religious tourism: the case of Hajj. J. Clean. Prod. 52, 53–60 (2013).
7. Pereira, R. P. T., Ribeiro, G. M. & Filimonau, V. The carbon footprint appraisal of local visitor travel in Brazil: a case of the Rio de Janeiro–Săo Paulo itinerary. J. Clean. Prod. 141, 256–266 (2017).
8. Munday, M., Turner, K. & Jones, C. Accounting for the carbon associated with regional tourism consumption. Tour. Manag. 36, 35–44 (2013).
9. Sun, Y.-Y. A framework to account for the tourism carbon footprint at island destinations. Tour. Manage. 45, 16–27 (2014).

10. Cadarso, M. Á., Gómez, N., López, L. A. & Tobarra, M. A. Calculating tourism's carbon footprint: measuring the impact of investments. J. Clean. Prod. 111, 529–537 (2016).

11. Cadarso, M.-Á., Gómez, N., López, L.-A., TobarraM.-Á. & Zafrilla, J.-E. Quantifying Spanish tourism's carbon footprint: the contributions of residents and visitors: a longitudinal study. J. Sustain. Tour. 23, 922–946 (2015).

12. Becken, S. & Patterson, M. Measuring national carbon dioxide emissions from tourism as a key step towards achieving sustainable tourism. J. Sustain. Tour. 14, 323–338 (2006).

13. Dwyer, L., Forsyth, P., Spurr, R. & Hoque, S. Estimating the carbon footprint of Australian tourism. J. Sustain. Tour. 18, 355–376 (2010).

14. Sharp, H., Grundius, J. & Heinonen, J. Carbon footprint of inbound tourism to Iceland: a consumption-based life-cycle assessment including direct and indirect emissions. Sustainability 8, 1147 (2016).

15. Luo, F., Becken, S. & Zhong, Y. Changing travel patterns in China and 'carbon footprint' implications for a domestic tourist destination. Tour. Manag. 65, 1–13 (2018).

16. Climate Change and Tourism—Responding to Global Challenges (World Tourist Organisation, United Nations Environment Programme, World Meteorological Organisation, 2008); http://sdt.unwto.org/sites/all/files/docpdf/climate2008.pdf
17. Peeters, P. & Dubois, G. Tourism travel under climate change mitigation constraints. J. Transp. Geogr. 18, 447–457 (2010).

18. Gössling, S. & Peeters, P. Assessing tourism's global environmental impact 1900–2050. J. Sustain. Tour. 23, 639–659 (2015).

19. Kander, A., Jiborn, M., Moran, D. D. & Wiedmann, T. O. National greenhouse-gas accounting for effective climate policy on international trade. Nat. Clim. Change 5, 431–435 (2015).

20. ICAO Environmental Report 2016—Aviation and Climate Change (International Civil Aviation Organization, 2016).
21. Lee, D. S. et al. Transport impacts on atmosphere and climate: aviation. Atmos. Environ. 44, 4678–4734 (2010).

22. Perch-Nielsen, S., Sesartic, A. & Stucki, M. The greenhouse gas intensity of the tourism sector: the case of Switzerland. Environ. Sci. Policy 13, 131–140 (2010).

23. Peters, G., Minx, J., Weber, C. & Edenhofer, O. Growth in emission transfers via international trade from 1990 to 2008. Proc. Natl Acad. Sci. USA 108, 8903–8908 (2011).

24. Malik, A., Lan, J. & Lenzen, M. Trends in global greenhouse gas emissions from 1990 to 2010. Environ. Sci. Technol. 50, 4722–4730 (2016).

25. GDP Per Capita, Current Prices (International Monetary Fund, 2017);
http://www.imf.org/external/datamapper/NGDPDPC@WEO/OEMDC/ADVEC/WEOWORLD

26. Annual Energy Outlook 2017 With Projections to 2050 (US Energy Information Administration, 2017); https://www.eia.gov/outlooks/aeo/pdf/0383(2017).pdf
27.OECD Environmental Outlook to 2050 (OECD Environment Directorate, PBL Netherlands Environmental Assessment Agency, 2011); https://www.oecd.org/env/cc/49082173.pdf
28. Wier, M., Lenzen, M., Munksgaard, J. & Smed, S. Effects of household consumption patterns on CO2 requirements. Econ. Syst. Res. 13, 259–274 (2001).

29. Lenzen, M. et al. A comparative multivariate analysis of household energy requirements in Australia, Brazil, Denmark, India and Japan. Energy 31, 181–207 (2006).

30. Lenzen, M., Dey, C. & Foran, B. Energy requirements of Sydney households. Ecol. Econ. 49, 375–399 (2004).
31. Garin-Munoz, T. & Amaral, T. P. An econometric model for international tourism flows to Spain. Appl. Econ. Lett. 7, 525–529 (2000).

32. Lim, C., Min, J. C. H. & McAleer, M. Modelling income effects on long and short haul international travel from Japan. Tour. Manage. 29, 1099–1109 (2008).

33. Song, H. & Wong, K. K. Tourism demand modeling: a time-varying parameter approach. J. Travel Res. 42, 57–64 (2003).

34. Cohen, C. A. M. J., Lenzen, M. & Schaeffer, R. Energy requirements of households in Brazil. Energy Policy 55, 555–562 (2005).

35. Mishra, S. S. & Bansal, V. Role of source–destination proximity in international inbound tourist arrival: empirical evidences from India. Asia Pac. J. Tour. Res. 22, 540–553 (2017).

36. Wong, I. A., Fong, L. H. N. & LawR. A longitudinal multilevel model of tourist outbound travel behavior and the dual-cycle model. J. Travel Res. 55, 957–970 (2016).

37. Dubois, G. & Ceron, J. P. Tourism/leisure greenhouse gas emissions forecasts for 2050: factors for change in France. J. Sustain. Tour. 14, 172–191 (2006).

38. Filimonau, V., Dickinson, J. & Robbins, D. The carbon impact of short-haul tourism: a case study of UK travel to southern France using life cycle analysis. J. Clean. Prod. 64, 628–638 (2014).

39. Gössling, S., Scott, D. & Hall, C. M. Inter-market variability in CO2 emission-intensities in tourism: implications for destination marketing and carbon management. Tour. Manage. 46, 203–212 (2015).

40. Gössling, S. et al. The eco-efficiency of tourism. Ecol. Econ. 54, 417–434 (2005).

41. Hatfield-Dodds, S. et al. Australia is 'free to choose' economic growth and falling environmental pressures. Nature 527, 49–53 (2015).

42. Lenzen, M., Malik, A. & Foran, B. How challenging is decoupling for Australia?. J. Clean. Prod. 139, 796–798 (2016).

43. Gössling., S. Sustainable tourism development in developing countries: some aspects of energy use. J. Sustain. Tour. 8, 410–425 (2000).

44. Székely, T. Hungary plans 'major touristic developments' to double income from foreign tourism. Hungary Today (13 February 2017);
http://hungarytoday.hu/news/hungary-plans-several-major-touristic-developments-double-income-foreign-tourism-45636

45. Nepal unveils plans to double tourist arrival. Nepal24Hours (12 December 2012); http://www.nepal24hours.com/nepal-unveils-plans-to-double-tourist-arrival

46. Murai, S. Japan doubles overseas tourist target for 2020. Japan Times (30 March 2016);
https://www.japantimes.co.jp/news/2016/03/30/national/japan-doubles-overseas-tourist-target-2020/#.Wh_XplWWapo
47. McElroy, J. L. Small island tourist economies across the life cycle. Asia. Pac. Viewp. 47, 61–77 (2006).

48. Lenzen, M. Sustainable island businesses: a case study of Norfolk Island. J. Clean. Prod. 16, 2018–2035 (2008).

49. de Bruijn, K., Dirven, R., Eijgelaar, E. & Peeters, P. Travelling Large in 2013: The Carbon Footprint of Dutch Holidaymakers in 2013 and the Development Since 2002 (NHTV Breda University of Applied Sciences, 2014).

50. Sun, Y. -Y. Decomposition of tourism greenhouse gas emissions: revealing the dynamics between tourism economic growth, technological efficiency, and carbon emissions. Tour. Manage. 55, 326–336 (2016).

51. Wilkinson, P. F. Island tourism: sustainable perspectives. Ann. Tour. Res. 39, 505–506 (2012).

52. Tourism Statistics (World Tourism Organization, 2017); http://www.e-unwto.org/loi/unwtotfb
53. Lenzen, M., Kanemoto, K., Moran, D. & Geschke, A. Mapping the structure of the world economy. Environ. Sci. Technol. 46, 8374–8381 (2012).

54. Lenzen, M., Moran, D., Kanemoto, K. & Geschke, A. Building EORA: a global multi-region input–output database at high country and sector resolution. Econ. Syst. Res. 25, 20–49 (2013).

55. Leontief, W. W. & Strout, A. A. in Structural Interdependence and Economic Development (ed. Barna, T.) 119–149 (Macmillan, Basingstoke, 1963).

56. Oita, A. et al. Substantial nitrogen pollution embedded in international trade. Nat. Geosci. 9, 111–115 (2016).

57. Feng, K., Davis, S. J., Sun, L. & Hubacek, K. Drivers of the US CO2 emissions 1997–2013. Nat. Commun. 6, 7714 (2015).

58. Steinberger, J. K., Roberts, J. T., Peters, G. P. & Baiocchi, G. Pathways of human development and carbon emissions embodied in trade. Nat. Clim. Change 2, 81–85 (2012).

59. Lenzen, M. et al. International trade drives biodiversity threats in developing nations. Nature 486, 109–112 (2012).

60. Lin, J. et al. Global climate forcing of aerosols embodied in international trade. Nat. Geosci. 9, 790 (2016).

61. Dalin, C., Wada, Y., Kastner, T. & Puma, M. J. Groundwater depletion embedded in international food trade. Nature 543, 700 (2017).

62. Zhang, Q. et al. Transboundary health impacts of transported global air pollution and international trade. Nature 543, 705 (2017).

63. Travel & Tourism: Economic Impact Research Methodology (World Travel & Tourism Council, Oxford Economics, 2017);
https://www.wttc.org/-/media/files/reports/economic-impact-research/2017-documents/2017_methodology-final.pdf
64. Leontief, W. Input–Output Economics (Oxford Univ. Press, Oxford, 1966).
65. Dixon, R. Inter-industry transactions and input–output analysis. Aust. Econ. Rev. 3, 327–336 (1996).

66. Munksgaard, J. & Pedersen, K. A. CO2 accounts for open economies: producer or consumer responsibility? Energy Policy 29, 327–334 (2001).

67. Kanemoto, K. & Murray, J. in The Sustainability Practitioner's Guide to Input–Output Analysis (eds Murray, J. & Wood, R.) 167–178 (Common Ground, Champaign, 2010).
68. Kanemoto, K., Lenzen, M., Peters, G. P., Moran, D. & Geschke, A. Frameworks for comparing emissions associated with production, consumption and International trade. Environ. Sci. Technol. 46, 172–179 (2012).

69. Waugh, F. V. Inversion of the Leontief matrix by power series. Econometrica 18, 142–154 (1950).

70. Lenzen, M. et al. The Global MRIO Lab—charting the world economy. Econ. Syst. Res. 29, 158–186 (2017).

71. Systems of National Accounts (International Monetary Fund, Commission of the European Communities-Euro-Stat, Organisation for Economic Co-operation and Development, World Bank, United Nations, 1993).

72. TSA Data Around the World: Worldwide Summary (World Tourism Organization, 2010).

73. Tourism Statistics 2009–2013 (World Tourism Organization, 2009–2013).
74. Chasapopoulos, P., den Butter, F. A. & Mihaylov, E. Demand for tourism in Greece: a panel data analysis using the gravity model. Int. J. Tour. Policy 5, 173–191 (2014).

75. Morley, C., Rosselló, J. & Santana-Gallego, M. Gravity models for tourism demand: theory and use. Ann. Tour. Res. 48, 1–10 (2014).

76. Lloyd, S. M. & Ries, R. Characterizing, propagating, and analyzing uncertainty in life-cycle assessment: a survey of quantitative approaches. J. Indust. Ecol. 11, 161–179 (2007).

77. Imbeault-Tétreault, H., Jolliet, O., Deschęnes, L. & Rosenbaum, R. K. Analytical propagation of uncertainty in life cycle assessment using matrix formulation. J. Indust. Ecol. 17, 485–492 (2013).

78. Lenzen, M. Aggregation versus disaggregation in input-output analysis of the environment. Econ. Syst. Res 23, 73–89 (2011).

79. Bullard, C. W. & Sebald, A. V. Effects of parametric uncertainty and technological change on input-output models. Rev. Econ. Stat. 59, 75–81 (1977).

80. Bullard, C. W. & Sebald, A. V. Monte Carlo sensitivity analysis of input-output models. Rev. Econ. Stat. 70, 708–712 (1988).

81. Nansai, K., Tohno, S. & Kasahara, M. Uncertainty of the embodied CO2 emission intensity and reliability of life cycle inventory analysis by input-output approach (in Japanese). Energy Resour. 22, (2001).
82. Yoshida, Y. et al. Reliability of LCI considering the uncertainties of energy consumptions in input-output analyses. Appl. Energy 73, 71–82 (2002).

83. Lenzen, M., Wood, R. & Wiedmann, T. Uncertainty analysis for multi-region input-output models — a case study of the UK's carbon footprint. Econ. Syst. Res 22, 43–63 (2010).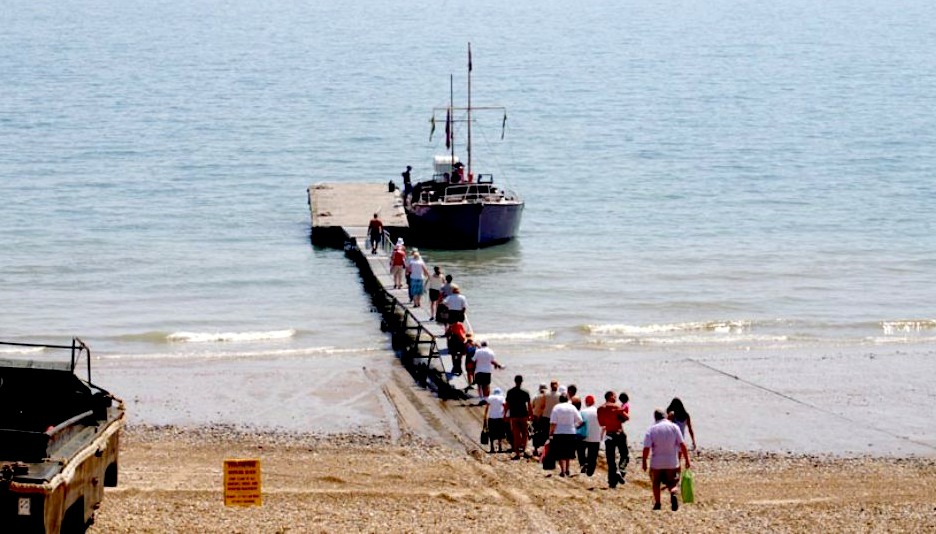 HOLIDAYS BY THE SEA - In 1861, Edward Allchorn established a pleasure boating business to operate from Eastbourne's beach, providing holiday makers with cruises along the seafront and out to sea. The demand grew steadily for this type of attraction, to the extent that many other operators entered the trade and Eastbourne's beaches became extremely busy with boating activities in the years that followed.

As the opportunities for international travel grew after the war years, visitor numbers declined such that by the early 1960's only Allchorn Pleasure Boats and the Sayers Brothers remained in the trade.

In the mid 1990's Brian Allchorn, great grandson of Edward Allchorn, decided to retire and placed the business up for sale. A third party family took the business on and operated it successfully until 2000.

In May 2001 Allchorn Pleasure Boats was acquired by Maritima Limited, and who continued this unique service until 2006. Ownership passed to James Foster in May 2007 and then to Alchorn Maritime Ltd. These boats are now a heritage conservation project.

Both craft are entered in the National Register of Historic Vessels at the National Maritime Museum, Greenwich.
LINKS & REFERENCE
https://www.projectaware.org/news/local-divers-unite-protect-curacaos-reefs
https://www.dailymail.co.uk/news/article-5114157/Idyllic-Caribbean-island-ruined-rubbish.html
https://www.erosionpollution.com/sargassum-in-caribbean-sea.html
https://torontosun.com/travel/international/caribbean-nations-take-aim-at-trash-crisis-ruining-paradise
https://news.sky.com/story/rotting-seaweed-sours-beaches-at-mexican-tourist-hotspots-11750404
https://www.homeaway.co.uk/holiday-homes/destination-type/beach/top-10-beach-destinations
https://www.coastalliving.com/travel/top-10/top-10-exotic-beach-destinations
https://www.pandotrip.com/top-10-best-islands-for-a-holiday-2273/
https://www.wttc.org/-/media/files/reports/economic-impact-research/2017-documents/2017_methodology-final.pdf
http://www.e-unwto.org/loi/unwtotfb
https://www.japantimes.co.jp/news/2016/03/30/national/japan-doubles-overseas-tourist-target-2020/#.Wh_XplWWapo
http://www.nepal24hours.com/nepal-unveils-plans-to-double-tourist-arrival
http://hungarytoday.hu/news/hungary-plans-several-major-touristic-developments-double-income-foreign-tourism-45636
https://www.oecd.org/env/cc/49082173.pdf
http://sdt.unwto.org/sites/all/files/docpdf/climate2008.pdf
https://www.wttc.org/-/media/files/reports/economic-impact-research/regions-2017/world2017.pdf
http://www.imf.org/external/datamapper/NGDPDPC@WEO/OEMDC/ADVEC/WEOWORLD
http://www.e-unwto.org/doi/pdf/10.18111/9789284418145
https://www.carbonfootprint.com/holiday_footprint.html
https://www.nature.com/articles/s41558-018-0141-x
https://www.bbc.co.uk/news/science-environment-44005013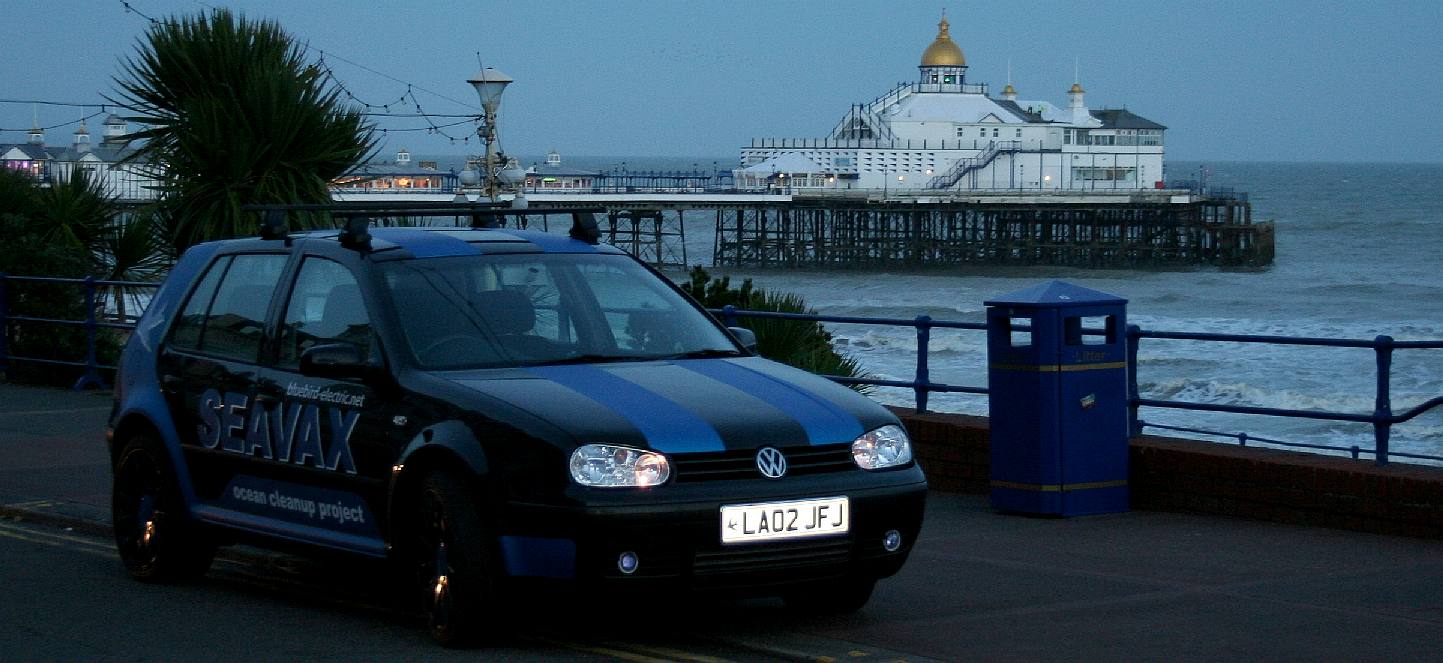 HERITAGE ASSETS - Such as this pier at Eastbourne are important to help attract visitors to coastal towns. The owner of this Eugenius Birch creation, Sheikh Abid Gulzar, is doing his best to maintain and even improve this south coast icon on Grand Parade. This is a grade II listed building registered with Historic England. Traveling to Eastbourne from London or from other coastal towns is much more difficult than getting to Brighton, which is served by a motorway. The success of any coastal town must be based on access and attractions. If access difficulties outweigh the attractions, then tourists will go elsewhere. Eastbourne is famous for its promenade, quiet walks along the seafront, a bandstand and now the Sovereign Harbour, providing mooring for many boating enthusiasts where none existed before. A harbour offering mooring for boats is a major boost to any coastal town. Coaches deliver holiday makers to the hotels along the seafront where parking is limited.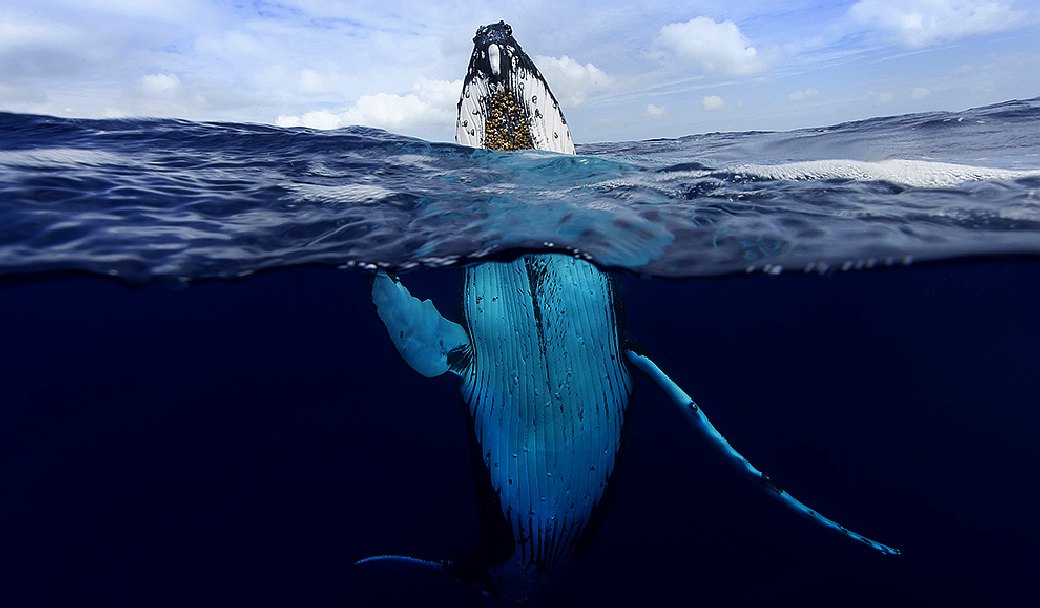 SAVE MARINE LIFE - As you prepare to head off on a well earned summer holiday - think about the impact that you will have during your travel and whilst in your destination location. The World Travel and Tourism Council (WTTC) has highlighted the 'real need for people to recognise their impact and how much water, waste and energy you should consume compared to the local population of your destination location'.
ACIDIFICATION - ADRIATIC SEA - ARCTIC OCEAN - ATLANTIC OCEAN - BALTIC SEA - BAY OF BENGAL - BERING SEA - CARIBBEAN SEA
CORAL SEA - EAST CHINA SEA - ENGLISH CHANNEL - GULF OF GUINEA - GULF OF MEXICO - INDIAN OCEAN - IRISH SEA - MEDITERRANEAN SEA
NORTH SEA - PACIFIC OCEAN - PERSIAN GULF - SEA OF JAPAN - SOUTH CHINA SEA - SEA LEVEL RISE - SOUTHERN OCEAN
This website is provided on a free basis as a public information service. Copyright © Cleaner Oceans Foundation Ltd (COFL) (Company No: 4674774) 2019. Solar Studios, BN271RF, United Kingdom. COFL is a charity without share capital.