SINGLE USE PLASTIC
ABOUT - CLIMATE CHANGE - CROWDFUNDING - CONTACTS - DONATE - FOUNDATION - OCEAN CLEANUP - HOME - A-Z INDEX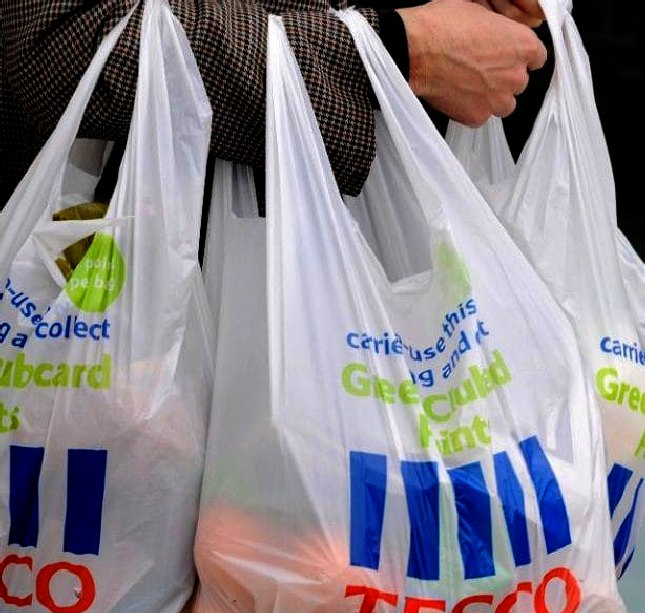 EVERY LITTLE HELPS - Another carrier bag sir? This man probably does not know that his purchase is likely to play a part in killing marine life - and that the toxins plastic carries when in seawater may find its way into his stomach one day.
1.3 billion plastic carriers may not be seen as a "little" bit of waste and nothing to worry about. It is still a large plastic mound that combines with all the other mounds around the world to poison our oceans. Contributing to ocean waste research would help us significantly and if a vessel like SeaVax hits the oceans as a result, then every donation would count no matter how small.
ONE GREEN PLANET AUGUST 1 2017
It finally looks like the battle against single-use plastics is gaining pace! It seems like news about businesses ditching plastic is coming at ever shorter intervals and more countries than ever are introducing vitally important legislation aimed towards generating less dangerous plastic waste and curbing the plastic pollution of our planet. Now, a number of Pacific Islands are stepping up their game when it comes to fighting off the overflow of plastic!
Vanuatu and the Northern Marianas have just passed a plastic ban that will greatly limit the amount of plastic pollution on the islands. On July 28, Northern Marianas passed a bill introducing a fine for shops that will keep offering plastic bags. The legislation passed unanimously in the House of Representatives and is now heading to the Senate. It proposes the penalties of between 100 and 1,000 dollars each day on stores that keep using plastic bags. The number is not a small one – and, hopefully, no store owners will be willing to risk paying it.
According to Vanuatu Daily Post, Vanuatu's prime minister Charlot Salwai stated that introduced would be a ban on the importation and use of plastic bottles and bags which cannot be reused. In his announcement during Independence Day, Salwai said that plastic bottles and bags are a risk to human life and environment, as well as that the ban was in line with the country's National Ocean Policy. Keeping Vanuatu clean and safe is a priority for the government, he said.
Another Pacific island, Fiji is launching its own levy on plastic bags, starting August 1, 2017. Customers will have to pay 10 Fiji cents (equivalent to five cents) for a bag at the checkout at all retail outlets. "This tax will curtail and force retailers and consumers alike to use only what they need that will be of benefit to the environment," said Economy Minister Aiyaz Sayed-Khaiyum and added that consumers will be doing service to the environment while using their own bags.
Plastic bans have already been implemented in American Samoa, the Marshall Islands, and the Micronesian state of Yap. Now, a plastic ban is also under consideration in Solomon Islands' Western Province due to the major plastic pollution in the area.
Each new plastic ban is a great step towards minimizing the amount of plastic that ends up polluting the planet at large – on the streets, in the landfills, in the oceans.
Every year, we globally produce 300 million tons of plastic. Around 8.8 million tons end up in the oceans – and, unavoidably, in the stomachs of marine mammals, fish, seabirds, and other animals. Once thrown away, non-biodegradable plastics are left to litter and poison the environment virtually forever. And it is our responsibility to stop it from happening.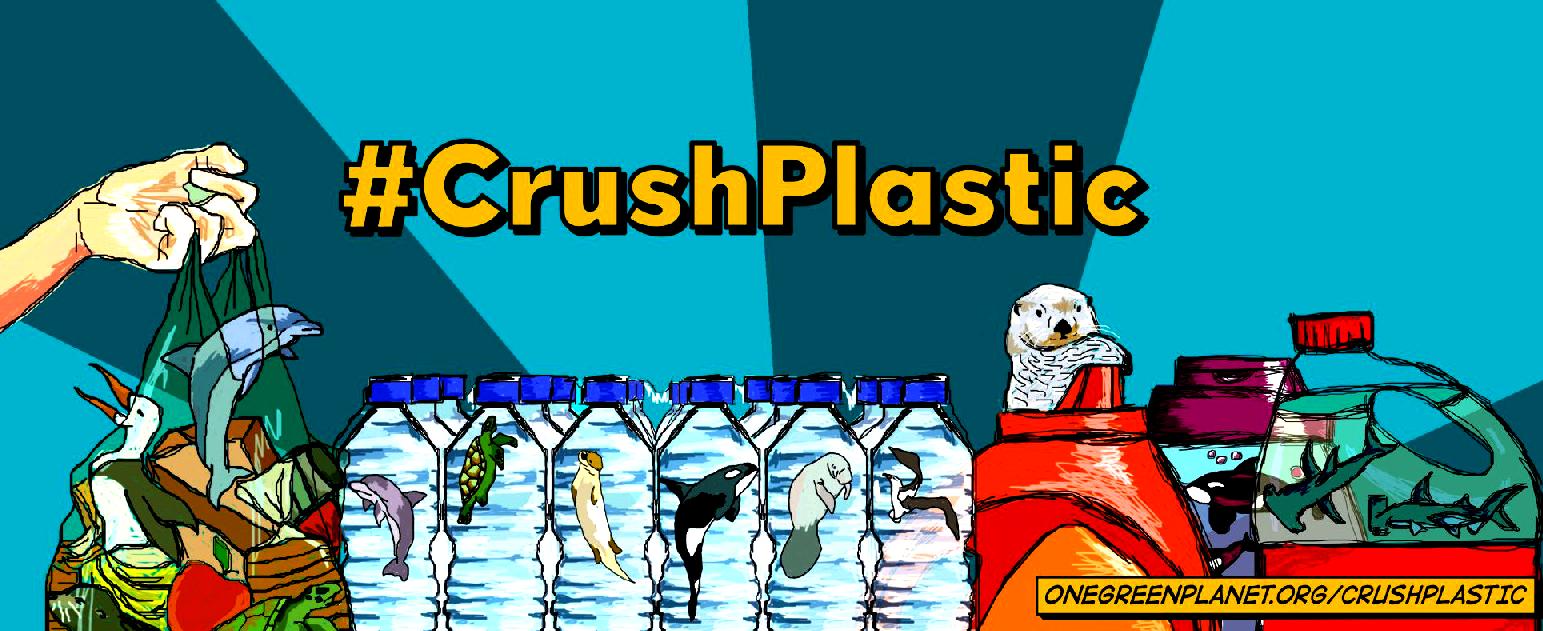 EVERY LITTLE HELPS - As much as 80 percent of the trash that ends up in the oceans comes from land-based sources and nearly 90 percent of that is plastic. This totals out to
8.8 million tons of plastic that make its way from land to the oceans every single year. 700 marine species are faced with extinction due to the threat that plastic poses to them in the form of entanglement, pollution, and ingestion. And a disturbing new study found that by 2050, there will be more plastic in our oceans than fish.
Marine Animal Extinction is the Real Cost of Convenience:

* Globally, we produce 300 million tons of plastic every year, 78 percent of which is NOT reclaimed or recycled.

* Around 8.8 million tons of plastic get dumped into the oceans every year!

* 700 marine animals are faced with extinction due to the threat that plastic poses to them in the form of entanglement, pollution, and ingestion.

* 50 percent of sea turtles have plastic in their stomachs.

* By 2050, 99 percent of all seabird species will have ingested plastic waste.

To learn how to use less plastic in your life, check out One Green Planet's #CrushPlastic campaign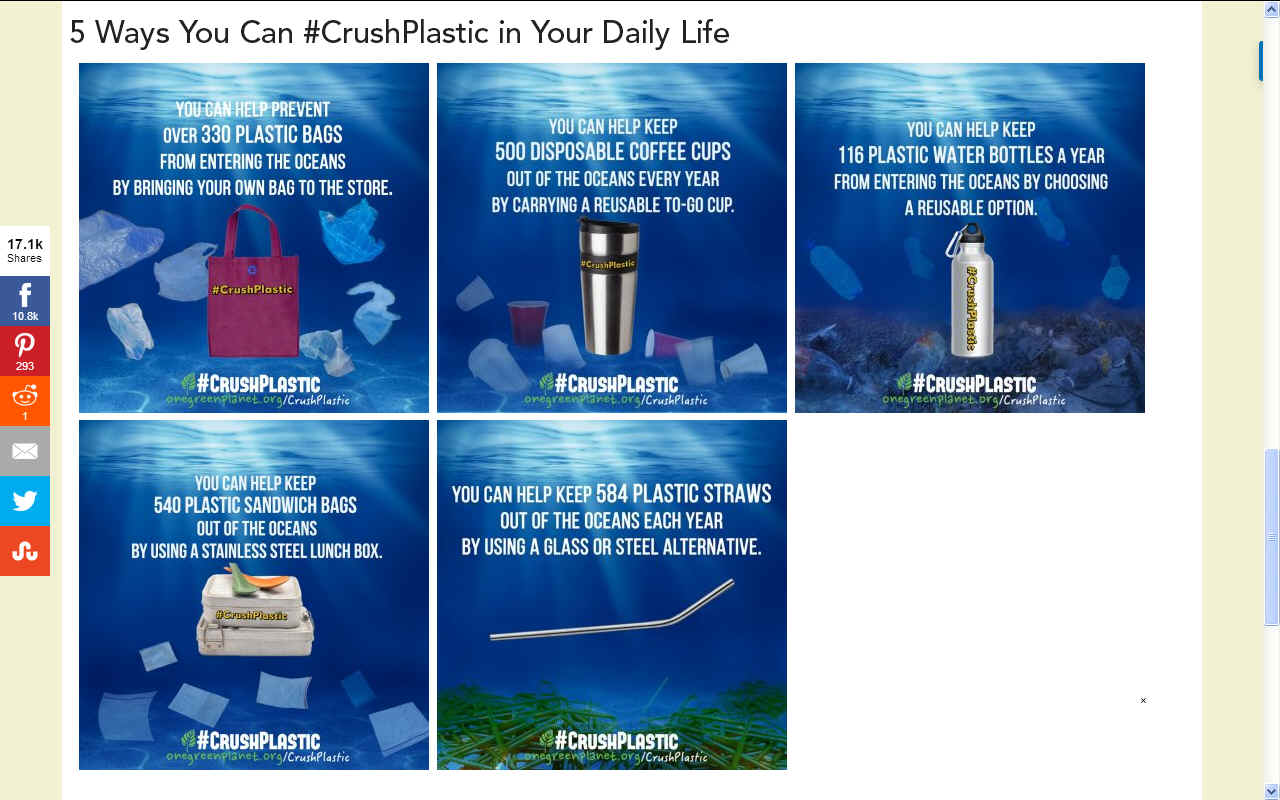 THE TELEGRAPH - 21 JULY 2017 - TESCO NAMED AS SUPERMARKET SELLING MOST 5p CARRIER BAGS
Tesco has been named as the supermarket whose customers have used the most 5p single-use carriers over the past year.

According to statistics published by the Department for Environment Food and Rural Affairs yesterday, over 637 million bags were used by Tesco customers over 12 months.

This compares to 165 million bags used at Asda, and 51 million bags used by Sainsbury's.

Tesco's share of the grocery market is around twice the size of Asda and Sainsbury's, however it sold around five times the bags used by Asda customers, and 12 times those used at Sainsbury's stores.

Since rules came into force in England in October 2015 forcing retailers to charge 5p for single use bags the total number of carrier bags used at the UK's biggest retailers has fallen dramatically.

Before the policy was introduced the UK's seven biggest retailers (Asda, Marks and Spencer's, Sainsbury's, Tesco, The Co-operative Group, Waitrose and Morrisons) provided customers with around seven billion bags a year. Over the past year they sold just 1.3 billion single-use plastic carrier bags.

All large retailers sold 2.1 billion single-use plastic carrier bags during the year from 7 April 2016 to 6 April 2017.

A Tesco spokesman said: "We're encouraging our customers to use fewer single-use bags, and since the introduction of the Bag Levy in 2015, the number being bought at Tesco has decreased by 80 per cent.

"The money raised from our customers buying bags is making a big difference to local communities across the country, with over £30 million being provided to more than 4,600 community projects as part of Tesco's Bags of Help initiative."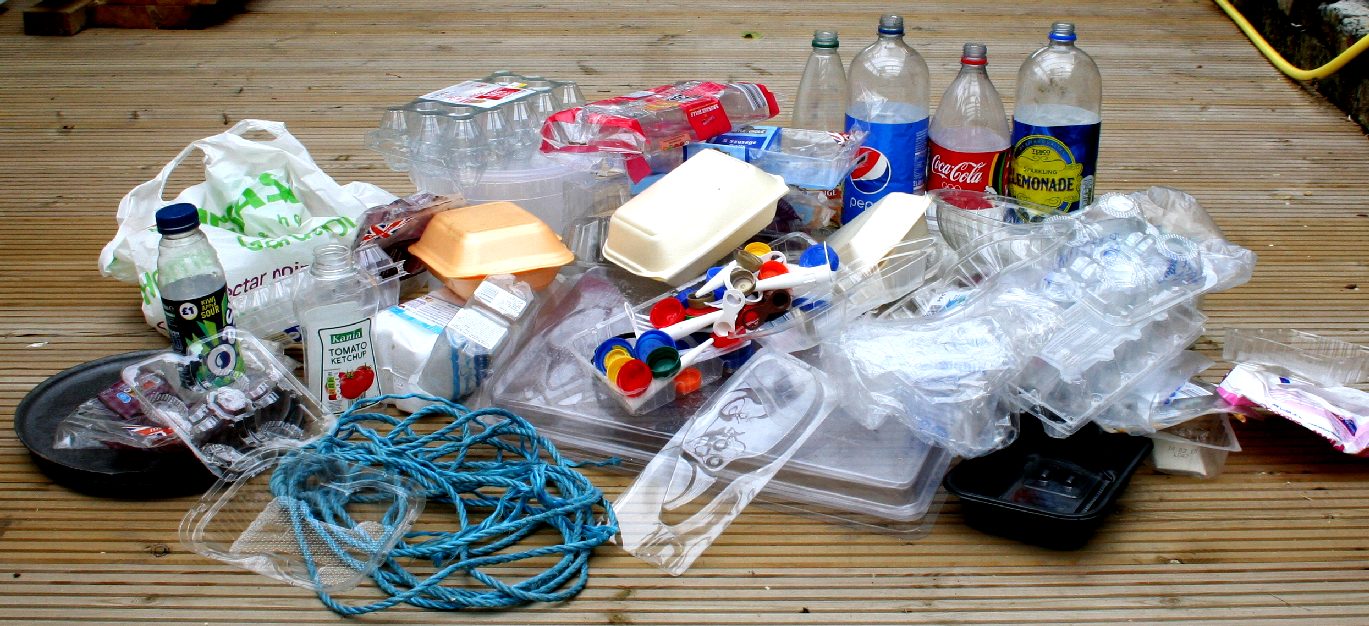 SINGLE USE PLASTICS - This is just a small sample of the plastic packaging that you will find in retail stores all over the world. A good proportion of this packaging - around 8 millions tons a year, will end up in our oceans, in the gut of the fish we eat, in the stomachs of seabirds and in the intestines of whales and other marine mammals. of course we are the last in the food chain where the toxins can get us, if the micro plastics don't. Copyright photograph © 22-7-17 Cleaner Ocean Foundation Ltd, all rights reserved.
| | | |
| --- | --- | --- |
| COMPANY A - Z | EMPLOYEES | $ BILLIONS |
| - | - | - |
| | 17,300 | 3.3 |
| | - | - |
| BASF: | 39,000 | 63.7 |
| Borealis AG: | - | - |
| Borouge (Abu Dhabi Polymers Co Ltd): | 6,500 | 7.2 |
| Braskem SA: | - | - |
| ChevronPhillips Chemical: | 5,000 | 13.4 |
| CNPC:( China National Petroleum Corp): | 1,470,190 | 326.0 |
| | 14,000 | 49.0 |
| | - | - |
| | 75,600 | 290.0 |
| ENI S.p.A. Ente Nazionale Idrocarburi: | 33,000 | 61.6 |
| | 2,800 | 5.0 |
| INEOS (Ineos Group AG): | 19,000 | 60.0 |
| | 16,700 | 7.9 |
| | 14,000 | 17.8 |
| | 13,000 | 33.0 |
| Polyone Corp: | - | - |
| Reliance Industries Ltd: | - | - |
| | - | - |
| Sasol Ltd | - | - |
| SABIC: (Saudi Arabia Basic Industries Corp) | 40,000 | 35.4 |
| | 249,000 | 314.4 |
| | - | - |
| | - | - |

GLOBAL WASTE PROBLEM - The above views of planet earth as global views show us the Atlantic, Indian and Pacific ocean gyres and estimates of plastic waste in (thousands) numbers of pieces of plastic waste per square kilometer of sea. The Pacific Ocean gyres are held to be the worst at the moment.
THE GUARDIAN 14 JULY 2017 - WOOLWORTH & COLES TO PHASE OUT SINGLE USE PLASTIC BAGS

Single-use plastic bags will phased out from Woolworths and Coles stores across Australia.

Woolworth Group announced on Friday morning that stores Australia-wide would phased out the use of plastic bags by July 2018.

Coles followed up Woolworth's announcement by pledging just hours later that it would also phase out the use of plastic bags in stores by the middle of next year.

The decision means lightweight bags will no longer be offered to customers at Woolworths supermarkets, Big W and BWS.

Woolworths Group stores Dan Murphy's and Cellarmasters, which have already stopped offering single-use bags.

Woolworths Group said it gives out more than 3.2bn lightweight bags each year. Instead customers would be offered a range of reusable plastic bags to buy, except at Big W where customers may be given free reusable bags.

"Today's commitment shows we are committed to taking our environmental and community responsibilities seriously," said Woolworths Group's chief executive, Brad Banducci.

"Our customers expect responsible retailing and they can be assured that this is just the start of further commitments by Woolworths in this space.

"Our customers can also expect further commitments in reducing plastic use in all parts of our supply chain, especially in fruit and vegetables."

Simon McDowell, Coles chief customer officer, said the company had been working on the plan to phase out bags for some time as "part of our ongoing program to improve environmental outcomes throughout our business."
The announcement affects stores only in states that have not passed legislation banning single-use bags: New South Wales, Victoria and Western Australia. Woolworths Group stores in South Australia, Northern Territory, ACT and Tasmania have already stopped offering the bags in-line with state laws. Queensland has legislated to ban single-use plastic bags from 2018.

The move follows on from the ABC TV show The War on Waste, where comedian Craig Reucassel threw the issue back on to the national stage, pouncing on politicians with a giant ball of plastic bags, and putting pressure on supermarket representatives.

Reucassel told the Guardian he was very surprised to see Woolworths "go it alone".

"It takes courage to do it on your own and it will be interesting to see what Coles does.

"It's a very poor reflection on the politicians of the states in NSW and Victoria and WA that Woolworths have basically gone ahead and done it themselves."

A Greenpeace campaigner, Samantha Wockner, said it was disappointing that leadership on the matter had to come from the supermarket sector, rather than from government.

"This announcement by Woolworths shows they are serious about their responsibilities as one of Australia's largest supermarket chains," Wockner said.

"The overwhelming majority of Australians support a ban on single-use plastic bags – which are only used for minutes on average, but then take up to a thousand years to decompose.

"There is no reason for the paralysis currently infecting some state and federal governments on this issue. It's time for us to ban the bag at every level."

A DANGEROUS CONVENIENCE, WE SAY: BAN THE BAG
Once you know the harm you are causing, there can be no justification for not doing one of four things:
1. Take your own carriers to the supermarket.
2. Use the cardboard boxes that they throw away to carry out your goods.
3. Unload directly from the trolley into your boot, so have a box in your boot to get the groceries from the car to your kitchen or freezer.
4. shop online and allow the supermarket to deliver your goods to you - so cutting out the middle man who needs carrier bags.
One of our researchers takes plastic carriers with him. If he forgets those he scouts whatever supermarket he is in for a box that they will dispose of - and it the shop is bigger than he can carry - he unloads his trolley directly into his boot, where there is a blanket to cushion the produce until it can be unloaded.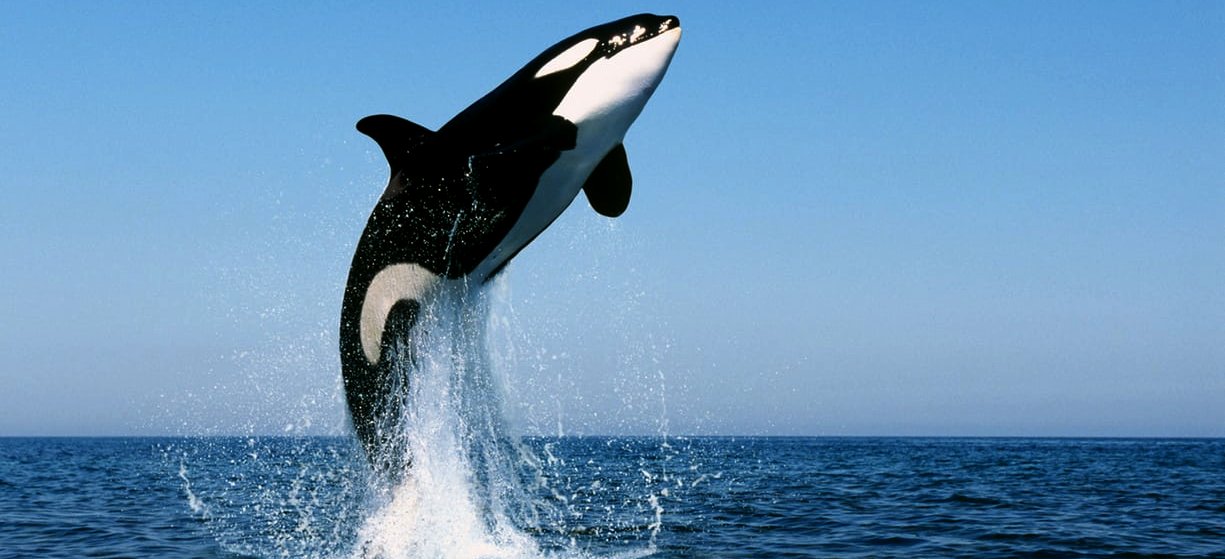 THE GUARDIAN 14 MAY 2017 - RACE IS ON TO RID UK WATERS OF PCBs FOUND IN KILLER WHALE
The body of Lulu the killer whale was found on jagged rocks on the Isle of Tiree in the Inner Hebrides. A member of the only pod found in British waters, she had died last year after getting entangled in fishing lines.

It was a sad discovery, especially as a post-mortem revealed Lulu had never produced a calf. But the recent autopsy also revealed something else; something that is alarming marine experts and which offers a bleak, damning judgment on the state of Britain's coastal waters. Lulu's body contained among the highest levels of a particular type of man-made chemicals ever recorded – more than 100 times above the level that scientists say will have biological consequences for a species.

Few will have heard of PCBs – or polychlorinated biphenyls. The chemicals were banned in the late 70s amid fears about their toxicity. Recent estimates suggest that Europe produced anything between 299,000 and 585,000 tonnes of PCBs. The US produced even more.

But while industry has stopped using PCBs in the manufacture of everything from transformers to thermal insultation to paints and adhesives, millions of tonnes of the chemicals continue to be in circulation. It is only now that their enduring and pernicious impact is being understood, as support for a clean-up, along the lines of successful experiments in the US, is taking hold.

"If we go back to the late 70s or early 80s, there were major campaigns from organisations such as Greenpeace focused on what they called toxics – which included PCBs," said Mark Simmonds, senior marine scientist at the Humane Society International.

"There was a tremendous effort to get them under control and banned and those bans were effective – the levels of PCBs being detected have clearly declined and so the campaigning organisations packed up their tents and went off to look at something else and we all kind of rejoiced and thought this was a major environmental victory."

But Simmonds now believes the victory was, to some extent, hollow. While PCBs are no longer being produced, they are extremely hardy, given that they were designed to resist extreme heat. Guidance from the US Environmental Protection Agency explains that PCBs do not readily break down once in the environment. "They can remain for long periods cycling between air, water and soil. PCBs can be carried long distances and have been found in snow and sea water in areas far from where they were released into the environment."

"It's a difficult problem," said Simmonds. "The PCBs are coming from two places – from buildings and materials that are still being destroyed and dumped, resulting in a new release of PCBs into the environment. And PCBs are also getting recycled into the wider environment through activities such as dredging programmes in estuaries."

Ultimately, PCBs find their way into the food chain. "PCBs on land eventually get into the water course," said Paul Jepson, a veterinary specialist in Wildlife Population Health at the Zoological Society of London. "Then they get into rivers, then into fish, then into sediment, then into estuaries then to ocean, the ultimate dump. Then they get into crabs and moluscs, then into fish, then into bigger fish and finally into apex predators such as sharks and killer whales at the top of the food chain."

Emerging evidence of the pernicious impact of PCBs may explain why there are no great white sharks in British waters. "We should have great white sharks around the UK," Jepson said.

"There's no reason not to have them. Our seal population has been growing for years, there's plenty of food and they used to be here; they were almost as widely distributed as killer whales, historically but, when did anyone see a great white shark in recent years off the UK or the north east Atlantic?"

Simmonds believes the impact of PCBs may explain the absence of other species from British waters. "As we look around the UK historically, we would have expected to see bottle-nosed dolphins in any of our estuaries," he said. "We have them in Cardigan Bay and the Moray Firth and a few around Cornwall and Devon – but it's very much a reduced population from where it should be. There are many different factors affecting them but one of the key things is probably PCBs repressing their reproduction and making them more vulnerable to infection."

Equally vulnerable are polar bears, which ingest PCBs when they feast on seals. And, like killer whales, the bears can transfer PCBs to their offspring through their milk. Killer whales have an 11-month lactation period during which they produce very high fat milk for their calves. The higher the fat, the easier it is for PCBs to dissolve in it.

Unsurprisingly, then, some of the highest concentrations of PCBs recorded have been in newborn killer whales. Post-mortems conducted on some six-month-old calves found they had absorbed about 80% of the PCBs that were in their mother.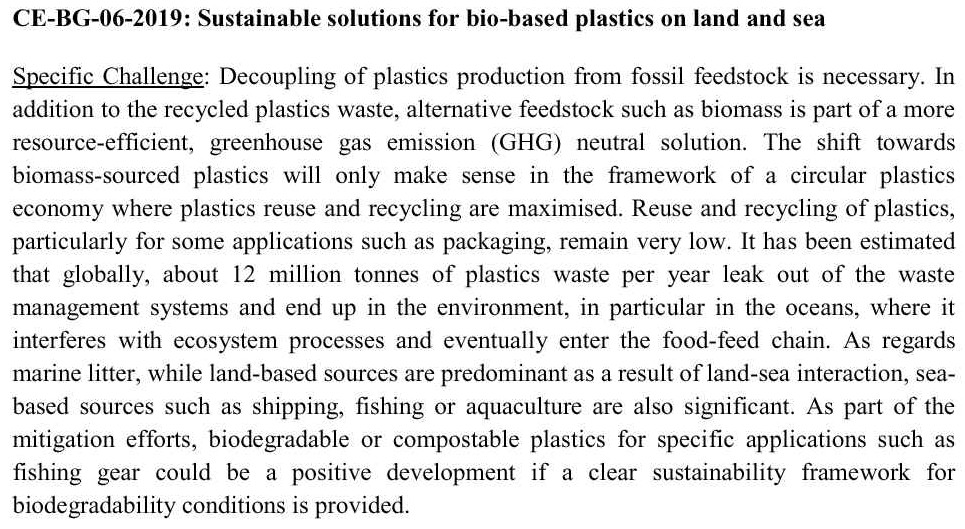 A scientific paper by Jepson and his colleagues, published last year, reveals that PCBs were found in every single one of 1,081 dolphins, porpoises and killer whales they studied. Of these – about 55% of the harbour porpoises, most of the striped dolphins and bottlenose dolphins and all the killer whales had high levels of PCB – levels that were greater than 9.0 miligrams of PCB per kilogram of their lipid or body fat. It is above this level that races of PCB can have biological consequences for certain species.

But many killer whales have far higher concentrations – typically between 10 and 100 times above the 9mg/kg threshold. Lulu had PCBs measuring 957 mg/kg lipid.

At these levels, species stop reproducing, Jepson said. This probably accounts for why Lulu's pod produced no calves – the nightmare scenario. Ultimately, if species stop reproducing they become extinct.

"You'd put it (PCBs as a problem) up there alongside the hole in the ozone," Simmonds said. "Something that can knock the top marine predators out – that's a pretty major problem. As an old toxics campaigner, this is something that I thought we'd fixed. And, to some extent we did, but it turns out it wasn't fixed well enough. There are lessons to be learned from this. We have to maintain vigilance about environmental problems and not rest on our laurels."

Studies coming out of the US are now considering what impact, if any, PCBs, may be having on human health.

"In the US there is a lot of scientific evidence showing the toxic effects of high PCB human health but this approach has yet to be replicated in Europe," Jepson said.

The EPA website acknowledges: "People who ingest fish may be exposed to PCBs that have bioaccumulated in the fish they are ingesting."

Tackling the problem is a daunting prospect. The chemicals can be destroyed only in high temperature incinerators which are found in only a few countries. There are some 40m tonnes of PCBs known to be in circulation. Estimates suggest that destroying them could cost anything up to $70bn.

And this is before old tower blocks and industrial buildings – rich sources of PCBs – are demolished, adding to the pile. "Only Norway, Sweden, and Switzerland have established procedures for secure disposal or destruction of highly contaminated PCB in joint sealants (a major PCB source in buildings) in Europe," said Jepson, who is nevertheless optimistic that something can be done.

"We are winning this argument. Papers (identifying the problem) have only come out in the last few years in Europe and are new to a lot of people but in the US this is very widely accepted. They've been dealing with PCBs for decades. Americans have been spending billions and billions of dollars to clean up rivers and estuaries."

Major polluters have been made to pay for the clean-up. One site, in the Hudson river, was largely paid for by industrial giant General Electric.

"We urgently need a similar approach in Europe," Jepson said. "It's been done mainly to protect human health, but there's a wonderful side-effect. A lot of wildlife is now slowly coming back including seals, seabirds and bottlenosed dolphins and harbour porpoises. On both the east and west coasts, the great white is also recovering. Only killer whales are still doing badly but if the US carries on the way it has been doing, then I think killer whales will make a recovery as well."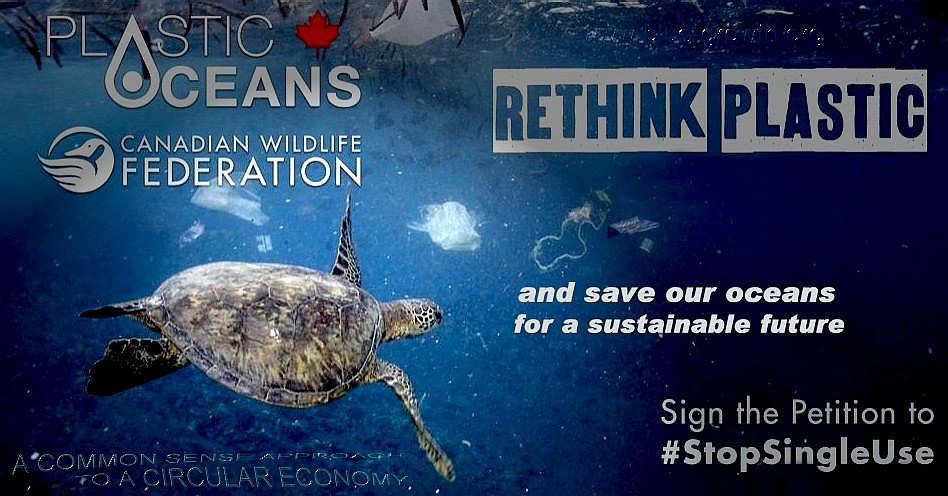 LINKS & REFERENCE
http://www3.weforum.org/docs/WEF_The_New_Plastics_Economy.pdf
http://www.onegreenplanet.org/crushplastic/
https://www.theguardian.com/environment/2017/may/14/race-on-rid-uk-oceans-pcbs-killer-whale-lulu
https://www.theguardian.com/environment/2017/jul/14/woolworths-to-phase-out-single-use-plastic-bags-over-12-months
http://www.telegraph.co.uk/news/2017/07/21/tesco-named-supermarket-selling-5p-carrier-bags/
http://news.nationalgeographic.com/news/2015/01/150109-oceans-plastic-sea-trash-science-marine-debris/
http://www.independent.co.uk/environment/plastic-waste-in-ocean-to-increase-tenfold-by-2020-10042613.html
https://en.wikipedia.org/wiki/Marine_debris
http://britishseafishing.co.uk/microplastics-and-ocean-pollution/
http://wef.ch/plasticseconomy
ABS - BIOMAGNIFICATION - BP DEEPWATER - CANCER - CARRIER BAGS - CLOTHING - COTTON BUDS - DDT - FISHING NETS
FUKUSHIMA - HEAVY METALS - MARINE LITTER - MICROBEADS - MICRO PLASTICS - NYLON - OCEAN GYRES - OCEAN WASTE
PACKAGING - PCBS - PET - PETROLEUM - PLASTIC - PLASTICS - POLYCARBONATE - POLYSTYRENE - POLYPROPYLENE - POLYTHENE - POPS - PVC - SHOES - SINGLE USE - SOUP - STRAWS - WATER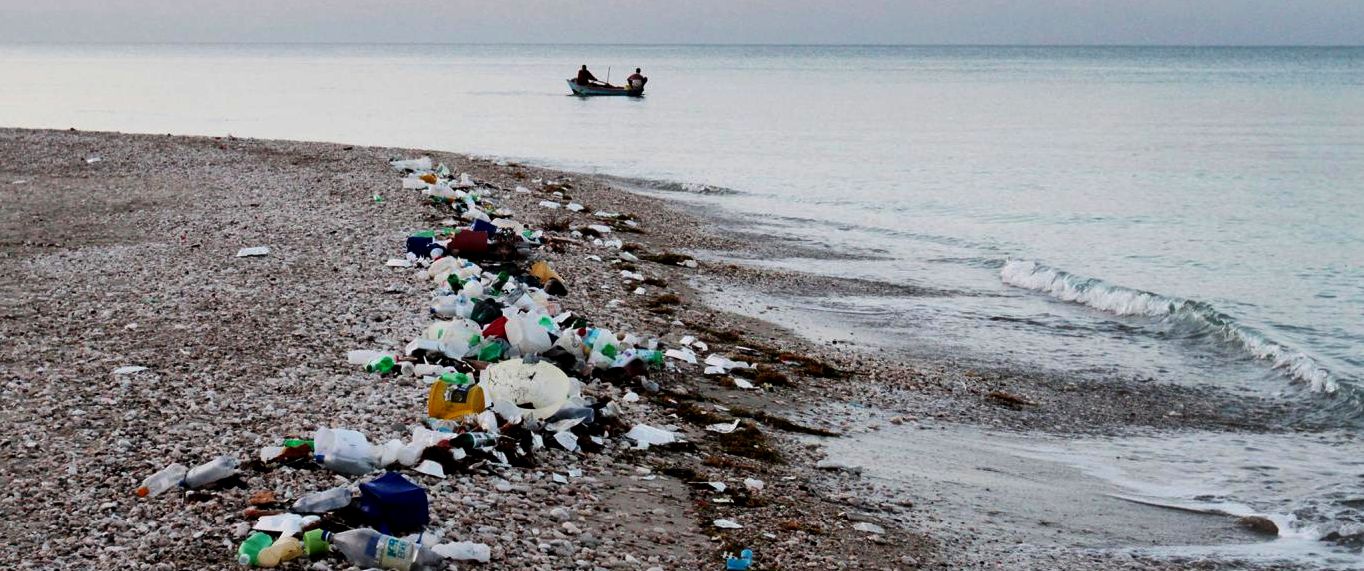 IF WE ALL PULL TOGETHER - Scenes like this could be a thing of the past. A society based on plastic has to come to terms with what they are doing collectively and act to restore the planet to its former glory.
This website is provided on a free basis as a public information service. copyright © Cleaner Oceans Foundation Ltd (COFL) (Company No: 4674774) 2018. Solar Studios, BN271RF, United Kingdom. COFL is a charity without share capital.