ABOUT OCEAN ENERGY
ABOUT - CONTACTS - FOUNDATION - HOME - A-Z INDEX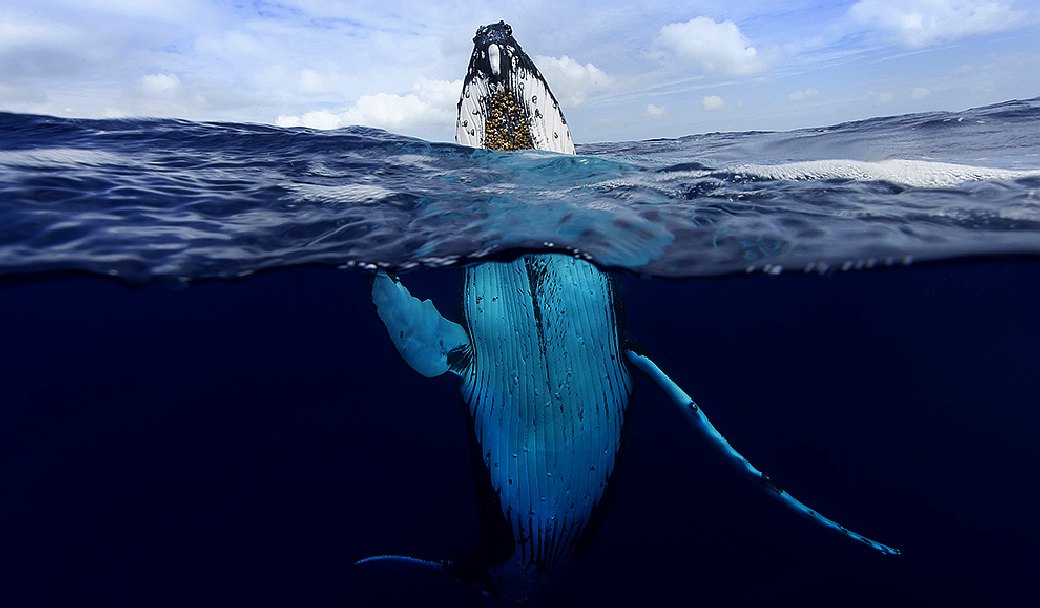 MARINE LIFE - This humpback whale is one example of a magnificent animal that is at the mercy of human activity. Humans are for the most part unaware of the harm their fast-lane lifestyles are causing. We aim to change that by doing all we can to promote ocean literacy.
Ocean Energy is energy or power (also sometimes referred to as ocean power) that is carried by carried by ocean waves, tides, and ocean winds. Harnessing this energy is one of the fastest growing enterprises the world over, most commonly with offshore wind farms.
WAVE POWER
The movement of water in the world's oceans creates a vast store of kinetic energy, or energy in motion. This energy can be harnessed to generate electricity to power homes, transport and industries.

The term marine energy encompasses both wave power i.e. power from surface waves, and tidal power i.e. obtained from the kinetic energy of large bodies of moving water. Offshore wind power is not a form of marine energy, as wind power is derived from the wind, even if the wind turbines are placed over water.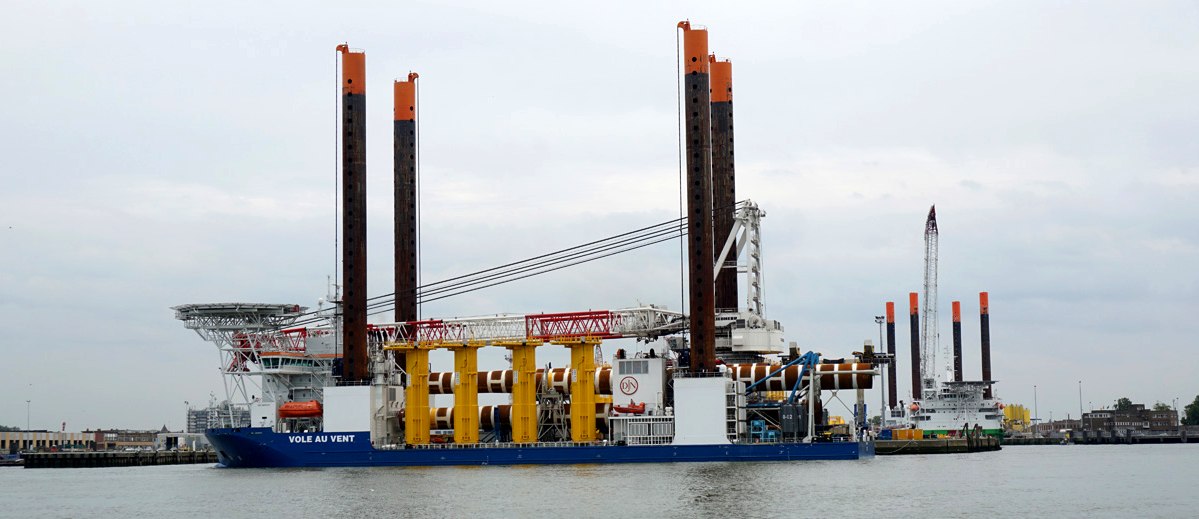 The oceans have a tremendous amount of energy and are close to many if not most concentrated populations. Ocean energy has the potential of providing a substantial amount of new renewable energy around the world. Energy from the ocean is also known as hydroelectricity.
There is the potential to develop 20,000–80,000 terawatt-hours (TWh) of electricity generated by changes in ocean temperatures, salt content, movements of tides, currents, waves and swells. Tidal energy potential is around 300TWh, while wave energy potential is thought to be between 8,000 - 80,000 TWh. Power from marine currents is thought to be in the region of 800TWh.

Marine current power is a form of marine energy obtained from harnessing of the kinetic energy of marine currents, such as the Gulf stream. Although not widely used at present, marine current power has an important potential for future electricity generation. Marine currents are more predictable than wind and solar power.

A 2006 report from United States Department of the Interior estimates that capturing just 1/1,000th of the available energy from the Gulf Stream would supply Florida with 35% of its electrical needs.

WIND POWER
Offshore wind power or offshore wind energy is the use of wind farms constructed offshore, usually on the continental shelf, to harvest wind energy to generate electricity. Higher wind speeds are available offshore compared to on land, so offshore wind power's contribution in terms of electricity supplied is higher, and NIMBY opposition to construction is usually much weaker. The cost of offshore wind power has historically been higher than that of onshore wind generation, but in 2016 had decreased to €54.5/MWh the 700 MW Borssele 3&4 due to government tender and size. Similarly, €49.90/MWh was achieved at the 600 MW Kriegers Flak.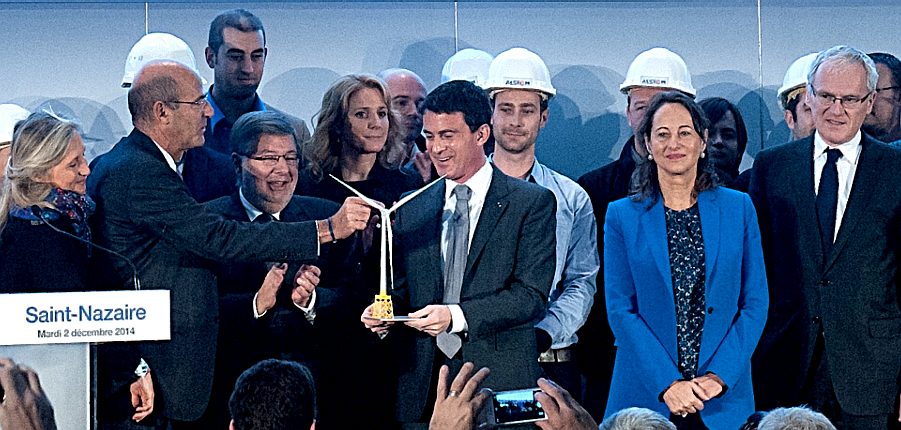 FRANCE IN ACTION - On the 2nd of December 2015 in Saint Nazaire, the French Prime Minister, Manuel Valls, announced 2 winners for the construction of pilot tidal power farms. These projects represent a total investment of around €100 million, financed by the Investments for the Future programme (programme d'investissements d'avenir). The winners, selected from the submissions in response to the call for projects announced by the President of the Republic in 2013, were the Nepthyd project from Alstom and GDF Suez and the Normandie Hydro project from EDF and the DNCS group. The inauguration of Alstom's new offshore wind farm provides proof that energy transition can create skilled, long-term employment, with the expected creation of 300 direct jobs and 2,000 indirect jobs.

With regard to floating wind turbines, a call for expressions of interest was launched in June 2015 for an amount of €150 million. This call was been eagerly-awaited by the stakeholders in the sector. The Government is working with other parties to identify new suitable areas for the launch of the 3rd call for tenders for offshore wind turbines, in the 1st quarter of 2015.
MAIN BLUE GROWTH AREAS
5. Ocean Regeneration - cleaning our oceans to preserve the resource and cleanse the toxic food chain
6. Aquaculture - now generates around 50% of world produce, mostly subject to wild fish feed
7. Ocean Energy - offshore wind and wave energy for clean power
8. Biotechnology - Identifying, harvesting and producing medicines
9. Coastal Tourism - To engage the public in ocean matters and reduce air travel
10. Green Ships - Cargo and cruise ships that are cleaner, preferably zero carbon
LINKS & REFERENCE
http://www.gouvernement.fr/en/blue-growth-a-major-priority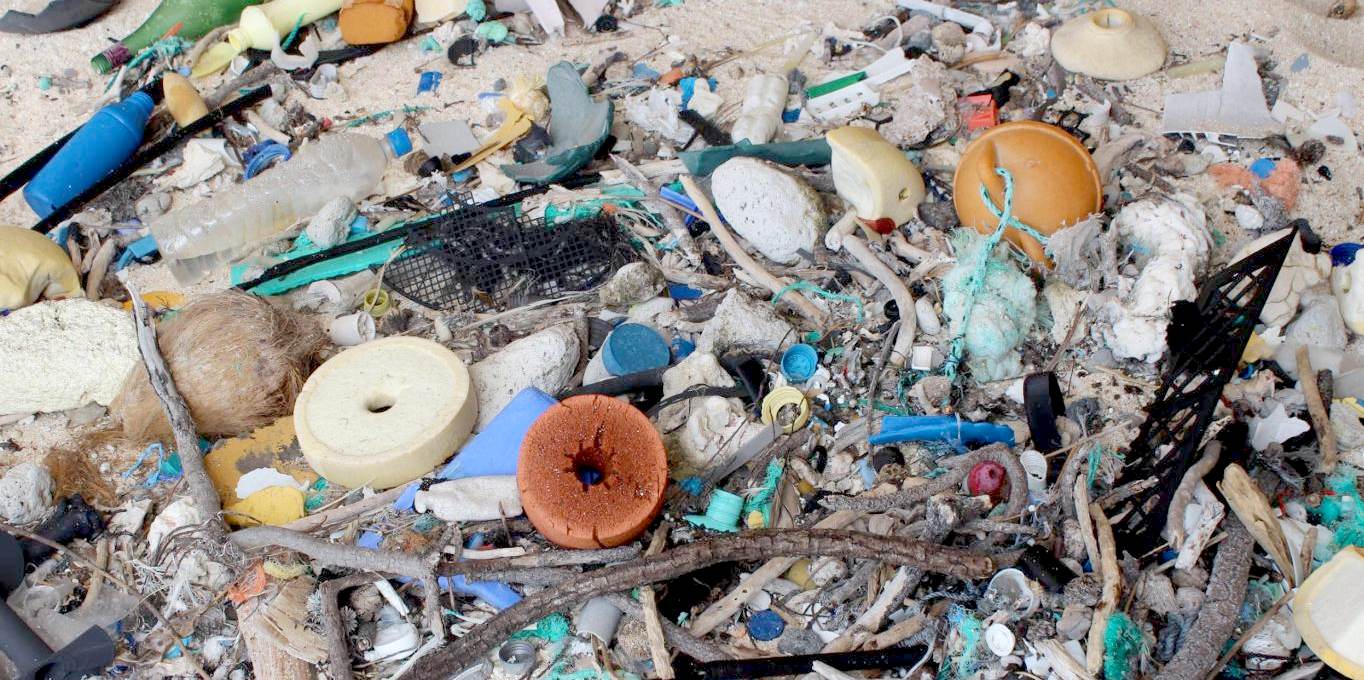 THE INDEPENDENT HENDERSON ISLAND - Beaches of a remote British island in the South Pacific are littered with an estimated 37.7 million pieces of plastic, scientists have discovered.

This website is provided on a free basis as a public information service. Copyright © Cleaner Oceans Foundation Ltd (COFL) (Company No: 4674774) September 2017. Solar Studios, BN271RF, United Kingdom. COFL is a charity without share capital.