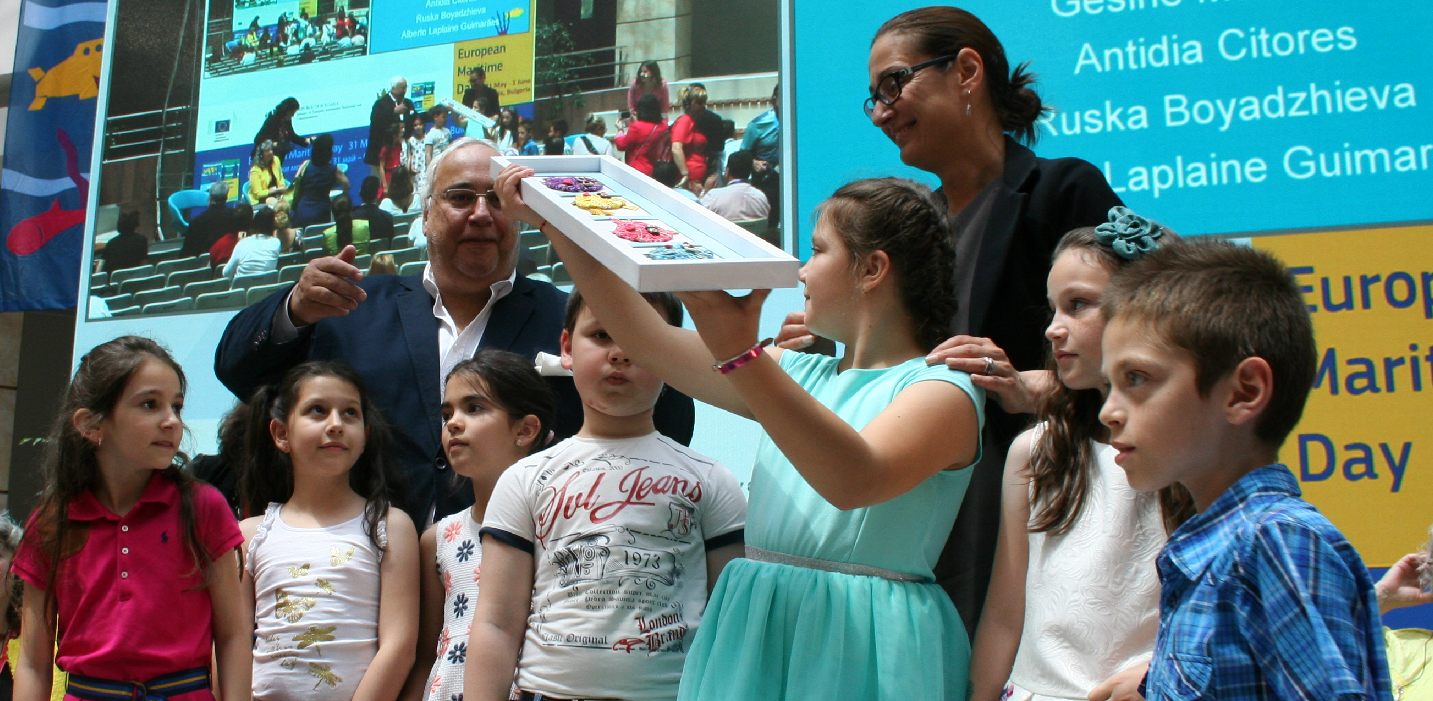 FOR OUR CHILDREN - This was the conclusion of European Maritime Day in Burgas: The children of Burgas present Alberto Laplaine Guimarães with a gift from the Bulgarian City. Sustainable growth and aims for a circular economy are for our children and their children, and their children, and their children - lest we forget why we are working to clean our act up. As trustees of our blue planet we should hand the world to our successors in better shape than we found it. Copyright © photograph June 1 2018 Cleaner Ocean Foundation.
The International Maritime Organization (IMO), known as the Inter-Governmental Maritime Consultative Organization (IMCO) until 1982, is a specialised agency of the United Nations responsible for regulating shipping. The IMO was established following agreement at a UN conference held in Geneva in 1948 and the IMO came into existence ten years later, meeting for the first time in 1959. Headquartered in London, United Kingdom, the IMO currently has 174 Member States and three Associate Members.

The IMO's primary purpose is to develop and maintain a comprehensive regulatory framework for shipping and its remit today includes safety, environmental concerns, legal matters, technical co-operation, maritime security and the efficiency of shipping.
IMO is governed by an assembly of members and is financially administered by a council of members elected from the assembly. The work of IMO is conducted through five committees and these are supported by technical subcommittees. Other UN organisations may observe the proceedings of the IMO. Observer status is granted to qualified non-governmental organisations. There is no external audit. The IMO control who sees what. Politics and policy making at this level should be completely open.

The IMO is supported by a permanent secretariat of employees who are representative of the organisation's members. The secretariat is composed of a Secretary-General who is periodically elected by the assembly, and various divisions such as those for marine safety, environmental protection and a conference section.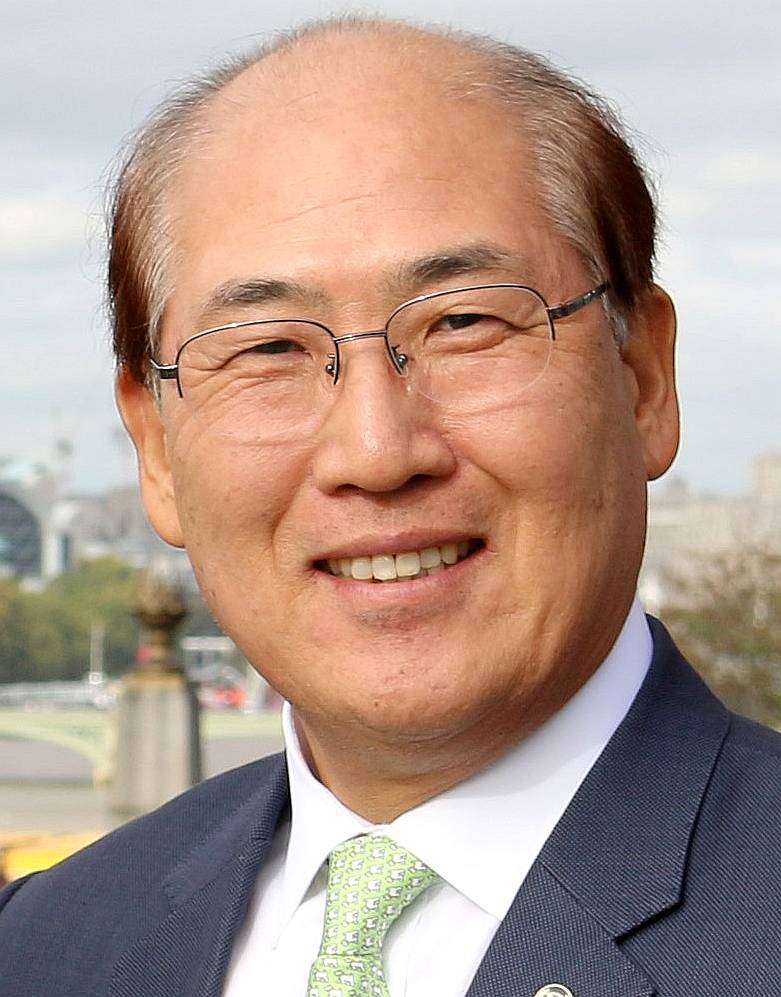 A PERCEIVED LACK OF TRANSPARENCY - Despite statements like this on their website: "So that the maritime community and the wider public can be kept informed of the work that IMO is doing to promote a safe, clean and secure maritime environment, the Organization is keen to ensure that its business is conducted in a spirit of openness and transparency," in fact there are no contact or other staff details on their website. Leaving them wide open to corruption and cozy relationships.
Kitack Lim began attending IMO meetings as part of the South Korean delegation in 1986, actively participating in maritime safety and environmental protection issues.
He was elected Secretary-General of the Organization by the 114th session of the IMO Council in June 2015 for a four-year period beginning 1 January 2016. The election was endorsed by the IMO's Assembly at its 29th session in November 2015.
At its 31st session (November-December 2019), the Assembly approved the renewal of Kitack Lim's appointment as Secretary-General, for a second and final term of four years (1 January 2020 to 31 December 2023).
Mr Lim (Republic of Korea) is the eighth elected Secretary-General of the International Maritime Organization.
The IMO does not list or provide contact details for any of its key staff, contrary to SDG 16 objectives aiming at strong, transparent institutions. This is an indicator of a weak institution that is susceptible to corruption by virtue of not being answerable to the nations that are considering signing up to their initiatives.
The IMO is behind the marine technology curve, when it should have planned ahead of advances like autonomous vessels and hybrid propulsion systems.
The IMO is selective in replying to correspondence, especially concerning incentives to modernizing commercial fleets. This is an indicator of Red Flag Politics, designed to perpetuate outdated assets and prevent a level playing field for leading edge technology, such as zero emission ships.
ZERO CARBON FUTURE
The IMO have set targets for zero emissions shipping by 2100, with interim stages. They have not acknowledged the role of autonomous ships in their COLREGs, collision prevention regulations.
The consensus among many industry experts is that LNG is a method by which ship owners can cut their emissions by 20% while also cutting or reducing other emissions, including NOx, SOx and particulates to near zero levels.

One such expert is Knut Ørbeck-Nilssen, the marine director at DNV GL who said that what is crucial about LNG is that the bunkering infrastructure is available in many areas already and that would simplify the transition.
Bunkering is not available, nor is there any generation of liquid hydrogen, or supply chain for fuel cell powered ships, though this is a hot topic, and could be hotter if appropriate safety regulations are not in place to cope with explosive gases.
MARINE LITTER
The IMO are looking at conducting a study of ocean plastics as pertains dumping or accidents at sea. In our view this should encompass dumping at sea via rivers, but once again, we suspect that red flag politics has become an issue.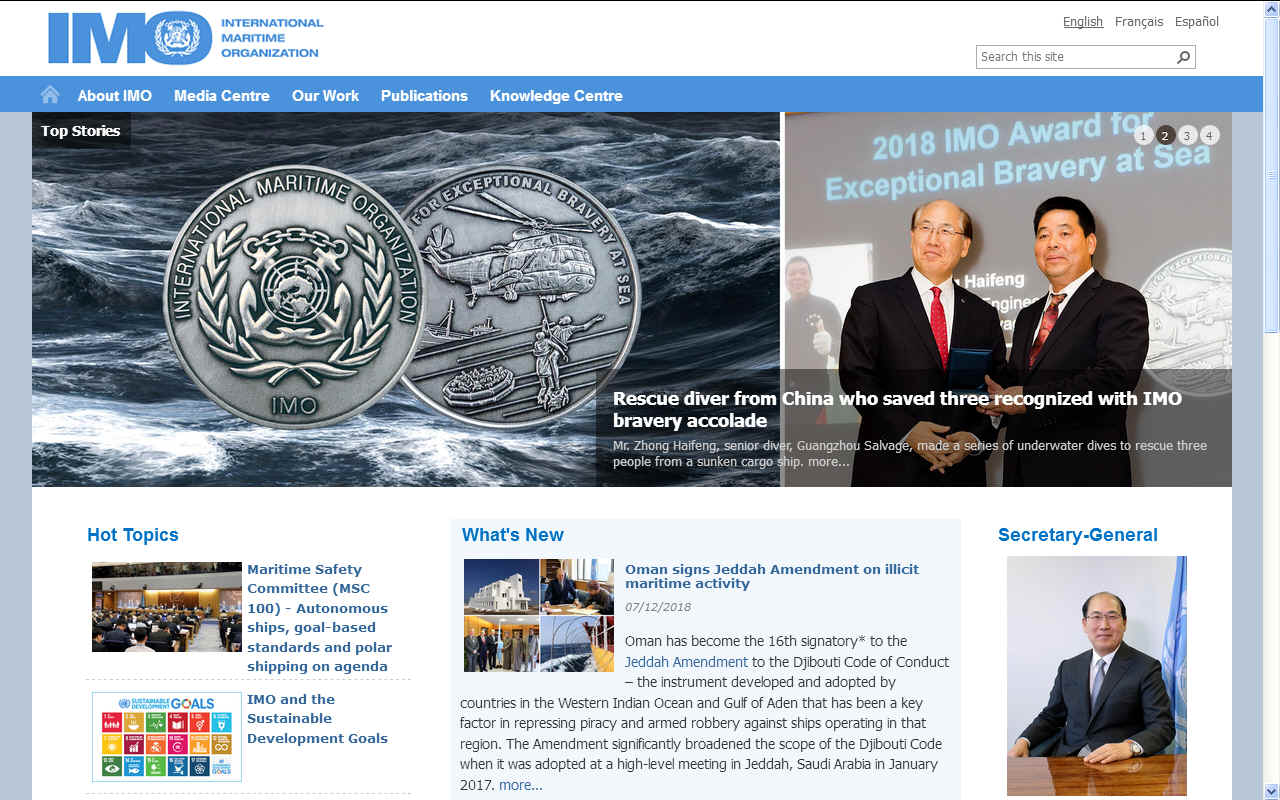 SIX STEPS TOWARD A COOLER & CLEANER PLANET
1. TRANSPORT: Phase out polluting vehicles. Governments aim to end the sale of new petrol, and diesel vehicles by 2040 but have no infrastructure plan to support such ambition. Marine transport can be carbon neutral.
2. RENEWABLES: Renewable energy should replace carbon-based fuels (coal, oil and gas) in our electricity, heating and transport.
3. HOUSING: On site micro or macro generation is the best option, starting with affordable new build homes.
4. AGRICULTURE: We need trees to absorb carbon emissions from a growing population, air transport, and to build new homes. Reducing food waste and promoting less energy intensive eating habits such as no meat Mondays.
5. INDUSTRY: Factories should be aiming for solar heating and onsite renewable energy generation.
6. POLITICS: - National governing bodies need to adopt rules to eliminate administrative wastages, to include scaling down spending on war machines, more public education and support for sustainable social policies that mesh with other cultures.

IMO'S SENIOR MANAGEMENT COMMITTEE @ JANUARY 2020
​The Senior Management Committee is composed of:

Mr. Kitack Lim, Secretary-General of the International Maritime Organization;
Mr. Lawrence Barchue, Assistant Secretary-General and Director, Department for Member State Audit and Implementation Support;
Ms. Heike Deggim, Director, Maritime Safety Division;
Mr. Hiroyuki Yamada, Director, Marine Environment Division;
Mr. Frederick Kenney, Director, Legal Affairs and External Relations Division;
Mr. Chris Trelawny, Acting Director, Technical Cooperation Division;
Ms. Ariane Gireud, Acting Director, Conference Division;
Mr. Arsenio Dominguez, Acting Director, Administrative Division and Chief of Staff;
Mr. Sung-Jin Kim, Head, Internal Oversight and Ethics Office.
You cannot contact any of these people via telephone or email. All such information is omitted on the IMO's website. This is a matter of some concern to many, as to the perceived lack of transparency and contactability - that looks to be ducking the issue of accountability - where at present performance in some areas is lacking.
Organizations like the IMO should not operate in secrecy behind closed doors. We should like to see the accounts relating to operational expenditure and staffing costs.
We should also like to inspect the staff register as to conflicts on interest.
CONTACTS
International Maritime Organization
4, Albert Embankment
London
SE1 7SR
United Kingdom

Tel +44 (0)20 7735 7611
Fax +44 (0)20 7587 3210
Email: info@imo.org
INTERNATIONAL ORGANIZATIONS 2018
| | | |
| --- | --- | --- |
| WORLD BANK | FINANCIAL STABILITY BOARD | INT MONETARY FUND |
| UNITED NATIONS | FOOD & AGRICULTURE ORG | INT LABOUR ORG |
| WORLD TRADE ORG | ORG ECONOMIC COOPERATION & DEV | WORLD HEALTH ORG |
| WORLD FOOD PROGRAMME | INT RENEWABLE ENERGY AGENCY | INT MARITIME ORGANIZATION |
| WORLD ECONOMIC FORUM | UNESCO | UN HUMAN RIGHT COUNCIL |