2nd YEAR - JIG LAUNCHER 10 YEAR PLAN
ABOUT - CONTACTS - DONATE - FOUNDATION - HOME - A-Z INDEX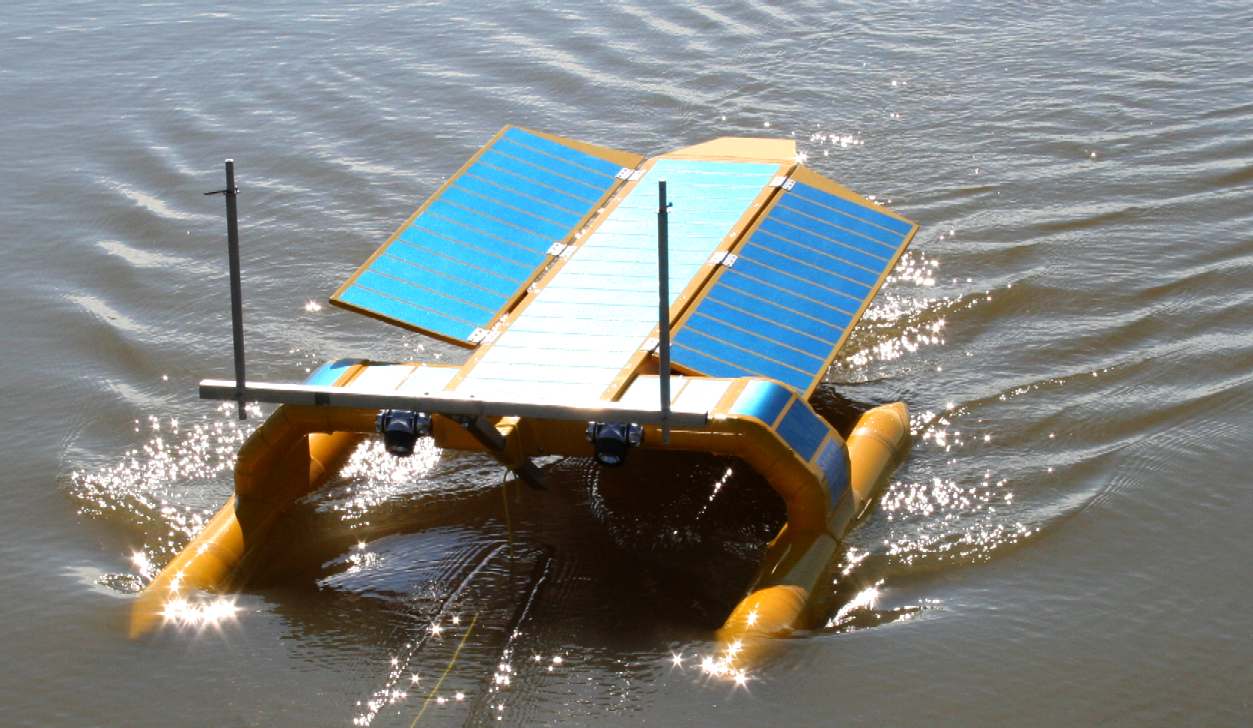 OCEAN CLEANER - SeaVax is designed to operate in fleets. The development stages are costed below as estimates that the Cleaner Ocean Foundation is looking to world leaders to fund, while the cost of the ocean cleaning fleets is to be shared across operators world wide - and so is not included, save for the licensing and fleet negotiations. Fleet operators will recover their investment from collected plastic, with a possible guarantee from the countries in which they are operating. All subject to negotiation. Without such an approach, COF feel that it would be difficult to roll operations out, save perhaps for underpinning from international organizations. This part of the plan falls to be considered in year 8.
JIG LAUNCHER BUILD
This stage involves assembling a mobile jig to enable fast assembly of the SeaVax prototype from sub-assemblies, and launch from any suitable beach location.
....
PROJECTIONS AS DEVELOPMENT MILESTONES Vs PROJECT COST IN $MILLIONS
YEAR*

PROJECT STAGES

$ COST M

$ RUNNING

$ RETURNS

-

-

-

-

-

1

1.1

1.1

0.0

2.4

3.5

0.0

3

6.1

9.6

0.0

4

3.0

12.6

0.0

5

2.3

14.9

0.0

6

2.6

17.5

0.0

7

10.0

27.5

0.0

8

1.4

28.9

TBA

9

3.0

32.9

TBA

10

2.2

35.1

TBA

-

-

-

-

-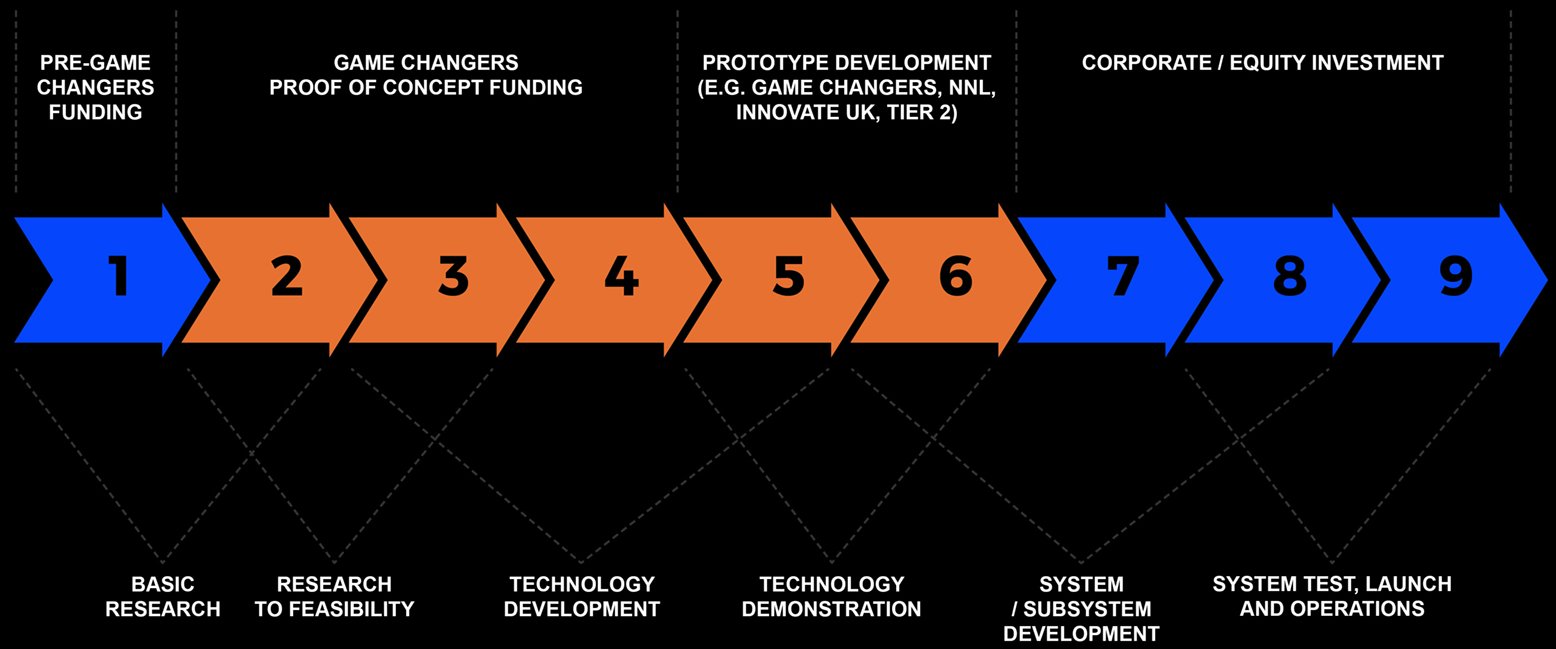 TRL 1 - TRL 2 - TRL 3 - TRL 4 - TRL 5 - TRL 6 - TRL 7 - TRL 8 - TRL 9 - TRL 10
TRL SCALE - The TRL scale is a metric for describing the maturity of a technology. The acronym stands for Technology Readiness Level. The scale consists of 9 levels. Each level characterises the progress in the development of a technology, from the idea (level 1) to the full deployment of the product in the marketplace after level 9. *The timescale is funding dependent and for that reason may be subject to a multiplication factor of 2 or more in terms of technology readiness, to become a 20 or even 30 Year Plan, meaning that by 2050 there is likely to be more plastic in our oceans than fish.
TEN YEAR PLAN: 2020 - 2030
The proposed 'ten year' agenda is to run from the date of completed funding agreements that demonstrate a necessary level of commitment from those participating in the World Ocean Antiplastic Alliance, to provide security (per term) to a team of scientists and engineers such as to give the incentive and means by which to complete the above stages of the project plan as proposed, or as subsequently amended and agreed following the completion and results of each work package.
Projections for a follow on 'Ten Years' of SeaVax/SeaNet operations are to form part of the 10th year forward planning. From the operations during the 10 years, sufficient data should be available to provide data supported $Dollar Returns estimates in relation to collected plastic and ocean regeneration.
WORLD OCEAN ANTI PLASTIC ALLIANCE (WOAA)
Those with the ability to put the matter right, owe it to those who do not, to act positively to protect their neighbor's interests regardless of political differences. If that means assisting countries around the world to recognise the problems on their coasts, then that is one of the targets. For, if enough Governments join forces anything is possible, especially with potential solutions like SeaVax on the horizon - where in order to make such a system work we need global coordination and collaboration working independently on this one issue as brothers united in the war on plastic. The G20 confirm they are committed to reducing ocean pollution, it remains to be seen how such dedication is put into practice.
LINKS & REFERENCE
http://www.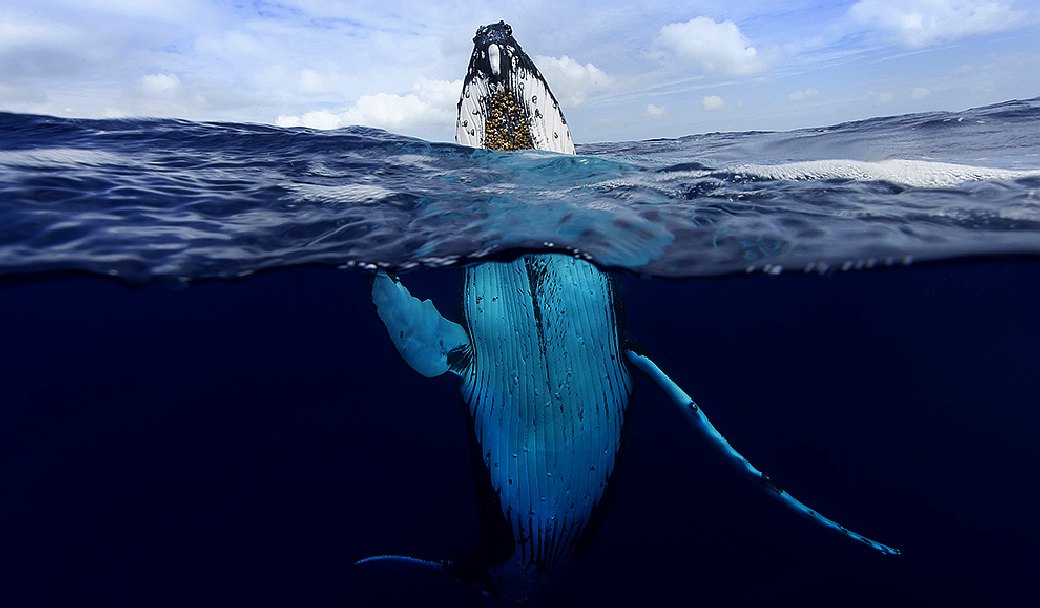 MARINE LIFE - This humpback whale is one example of a magnificent animal that is at the mercy of human activity. Humans are for the most part unaware of the harm their fast-lane lifestyles are causing. We aim to change that by doing all we can to promote ocean literacy.
This website is provided on a free basis as a public information service. Copyright © Cleaner Oceans Foundation Ltd (COFL) (Company No: 4674774) 2018. Solar Studios, BN271RF, United Kingdom. COFL is a charity without share capital. The names Amphimax™ RiverVax™ and SeaVax™ are trademarks.