8th YEAR - FLEET AGREEMENTS 10 YEAR PLAN
ABOUT - CONTACTS - DONATE - FOUNDATION - HOME - A-Z INDEX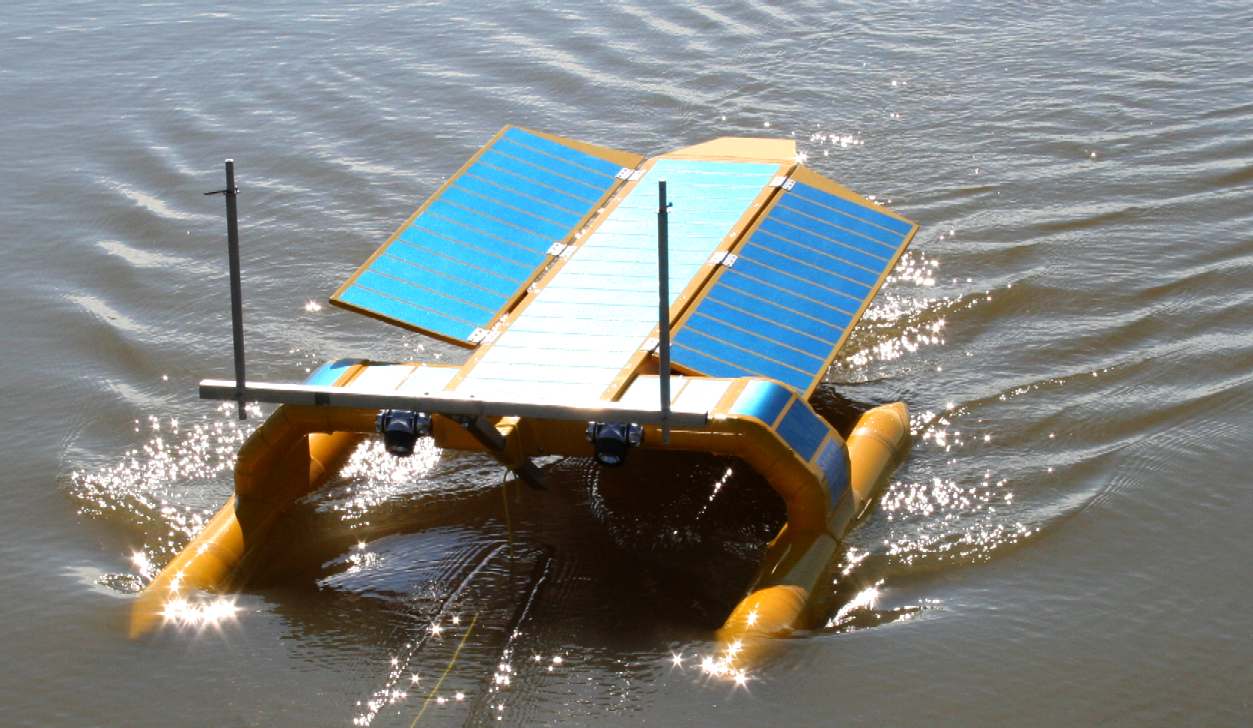 OCEAN CLEANER - SeaVax is designed to operate in fleets. The development stages are costed below as estimates that the Cleaner Ocean Foundation is looking to world leaders to fund, while the cost of the ocean cleaning fleets is to be shared across operators world wide - and so is not included, save for the licensing and fleet negotiations. Fleet operators will recover their investment from collected plastic, with a possible guarantee from the countries in which they are operating. All subject to negotiation. Without such an approach, COF feel that it would be difficult to roll operations out, save perhaps for underpinning from international organizations. This part of the plan falls to be considered in year 8.
LARGE SCALE MANUFACTURING
We are often asked how it is possible to put a fleet of several hundred vessels into the water on such a small budget. The simple answer is that in normal circumstances it would not be. But then something magical happened. We were contacted by many people and companies from all over the world who were interested in either building or operating SeaVax machines and working with us.
Mostly, these enquiries have been from concerned citizens and corporations who simply wish to get involved because of the damage we are doing to our environment, the suffering we are inflicting on seabirds and marine mammals and the toxicity we are introducing to our food chain.
Noble as that cause is and grateful we are for those concerns, but long term efforts should be sustainable in equitable terms. We should then be able to reward noble efforts with tangible returns in terms of revenue from recycled plastics. Even then, the only reward for contributing to marine conservation is the satisfaction of being part of something extraordinary to benefit your fellow man.
PORTS, BERTHING & SERVICING
It is unlikely that there will be sufficient capacity in our harbours and dockyards for between three to fourteen (300 to 1400) hundred additional vessels or more, all requiring periodic servicing at estimated two to five year intervals.
For smaller boat builders or start-ups, the secret to increasing capacity without taking on additional facilities (so adding to overheads) is AmphiMax. Larger shipyards with spare capacity could use SeaVax to fill gaps in their production schedules without using AmphiMax. AmphiMax is a low cost, combined assembly jig and launch vehicle, or portable dockyard that may be stationed on beaches or moored conveniently in shallow waters until needed. Using AmphiMax, start up cleaning operations may be located anywhere there is a sloping beach.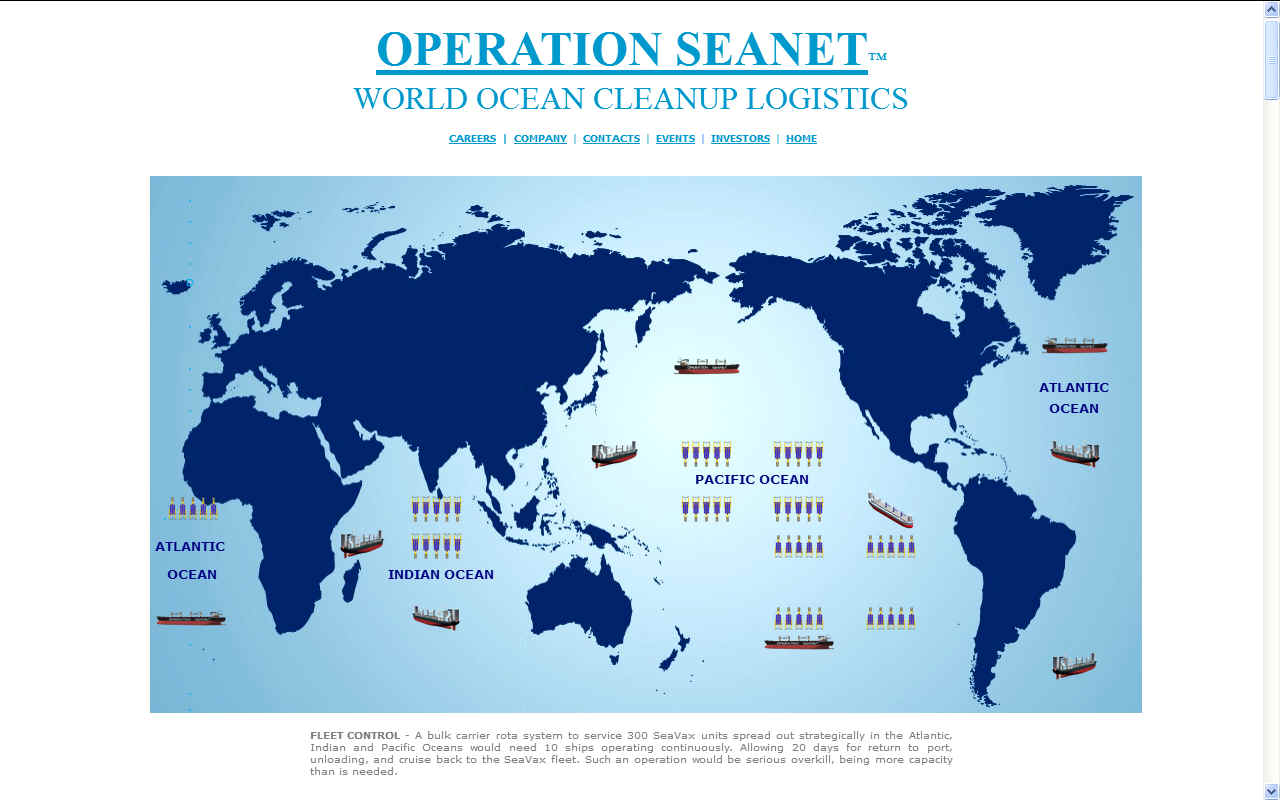 FLEET OPERATIONS - A bulk carrier rota system to service 300 SeaVax units spread out strategically in the Atlantic, Indian and Pacific Oceans would need 10 ships operating continuously. Allowing 20 days for return to port, unloading, and cruise back to the SeaVax fleet. Such an operation would be serious overkill, being more capacity than is needed.
PAYBACK
In theory, a 150 ton capacity SeaVax that is emptied every two days could collect 27,375 tons of ocean over the course of a working year. In reality, that is likely to be anywhere from 10,000 to 20,000 tons per year in filtration mode, because SeaVax may only filter so much water and the plastic content where a ship may be fishing, may not be so loaded with garbage as another location, where a SeaVax may need emptying every day - especially if dealing with surface solids.
The theoretical fine filtration limit of our prototype is 24,000 tons/year. We could increase the power of the vessel and size of course, but our development engineers need a benchmark to work to and from that is a practical compromise. In shredding mode, as when dealing with surface solids, the yield rises dramatically. This is likely to be near rivers, shores, or in bays, where SeaVax would return to port for emptying - not needing to call on a bulk carrier for emptying at sea.
Using the 10,000 ton figure as a guide, each SeaVax could earn their operators around $3 million dollars in revenue from recycled plastic each year. That means payback on their investment in 2-4 years including interest repayments, if borrowing from a bank or other lender is in the equation.
Even at 5,000 tons a year, it is still a viable proposition, assuming that clean plastic recovered from the sea is worth around $0.30 cents a kilogram, and that is how we hope to attract more operators in the coming years. Operators would not just be on a goodwill mission, but would also remain solvent while so operating, hopefully generating reserves for forward operations.
GOOD BUSINESS
Where else could you earn a healthy living and do so much good for the planet?
It is akin to fishing for a living and you would be helping your fellow fishermen by cleaning the sea for them that in years to come will provide bigger and healthier fish from an ocean with less waste and toxins.
Eventually, after many years operation it is hoped that the plastic would reduce significantly when revenues from plastic will dry up. With many countries now working to reduce single use plastic, that is a distinct possibility, meaning that operators should bank on no more than 10 years to recover their investment and another 10 years of a reduced income from plastics where recovery would more than likely be from the concentrating gyres, rather than shores and rivers.
LICENSING BY GEOGRAPHICAL DIVISION
We'd be offering manufacturers and operators free licenses:
1. To manufacture and sell,
2. Manufacture and operate, or
3. Purchase and operate SeaVax machines
Manufacturing could be international, whereas operations would be for a defined geographical area, being a proportion of the Atlantic, Indian and Pacific oceans, or the Mediterranean Sea. Where multiple licenses may be issued to larger concerns, the ideal is to spread operations between local groups, organizations, or even governments to allow as many as possible to benefit from SeaVax and in turn contribute to the largest water based cleanup operation the world is ever likely to see.
We will be working out and publishing details of the operational areas in the coming years as we get closer to Year 6.
10 YEAR PLAN: PROJECTIONS AS DEVELOPMENT MILESTONES Vs PROJECT COST IN $MILLIONS
YEAR*

PROJECT STAGES

$ COST M

$ RUNNING

$ RETURNS

-

-

-

-

-

1

1.1

1.1

0.0

2

2.4

3.5

0.0

3

6.1

9.6

0.0

4

3.0

12.6

0.0

5

2.3

14.9

0.0

6

2.6

17.5

0.0

7

10.0

27.5

0.0

8

1.4

28.9

TBA

9

3.0

32.9

TBA

2.2

35.1

TBA

-

-

-

-

-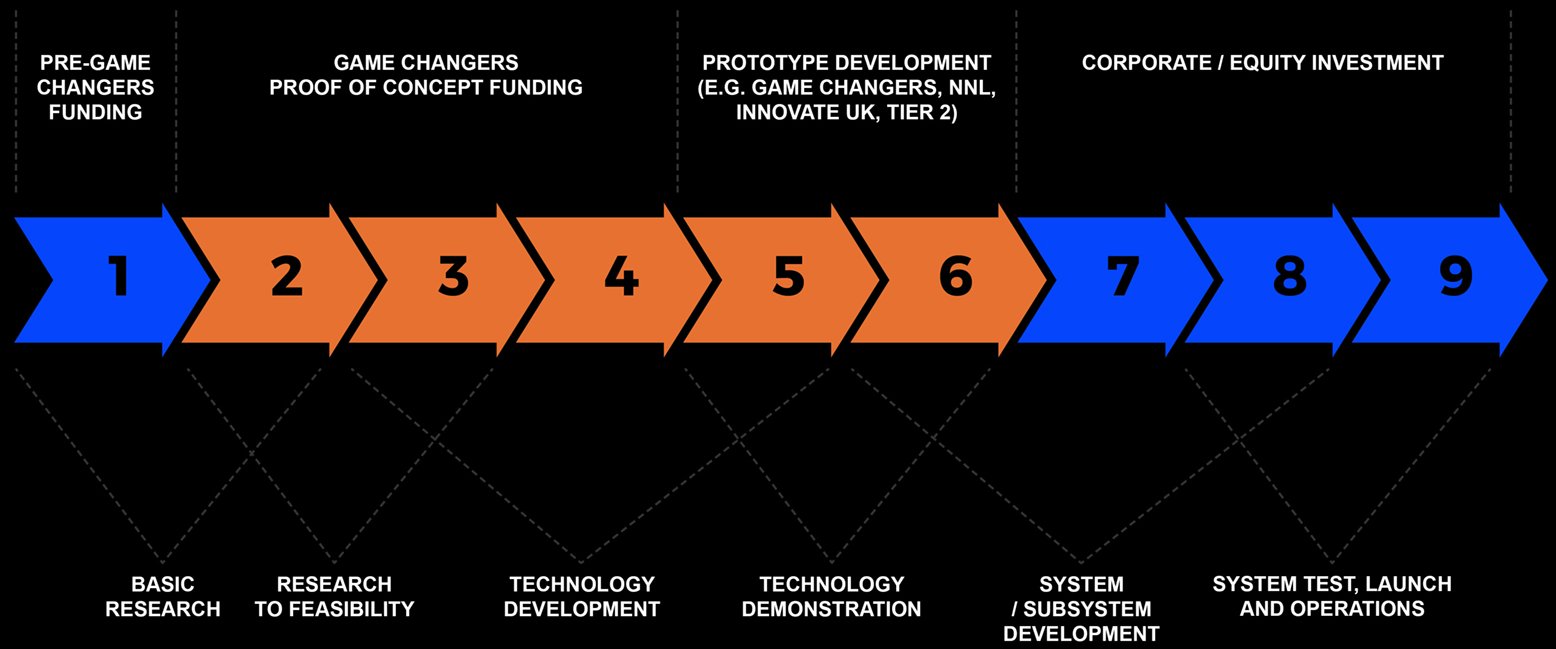 TRL 1 - TRL 2 - TRL 3 - TRL 4 - TRL 5 - TRL 6 - TRL 7 - TRL 8 - TRL 9 - TRL 10
TRL SCALE - The TRL scale is a metric for describing the maturity of a technology. The acronym stands for Technology Readiness Level. The scale consists of 9 levels. Each level characterises the progress in the development of a technology, from the idea (level 1) to the full deployment of the product in the marketplace after level 9. *The timescale is funding dependent and for that reason may be subject to a multiplication factor of 2 or more in terms of technology readiness, to become a 20 or even 30 Year Plan, meaning that by 2050 there is likely to be more plastic in our oceans than fish.
TEN YEAR PLAN: 2020 - 2030
The ten year plan is to run from funding agreements that must demonstrate a necessary level of commitment from those participating in the World Ocean Antiplastic Alliance or other funding partners, by way of an incentive to complete the above stages of the project as proposed, or as subsequently amended and agreed following the results of each work package.
SUPPORT OUR RESEARCH
Please help us if you can by making a donation of any size to help us to be able to share our research with the world. At the time of publication of this page we are not supported by any government or agency. We are reliant on help from members of the public who care about marine conservation. Though in the fullness of time we hope to be able to interest international groups who might agree that collaboration is necessary if we are to rid the oceans of the plastic menace.
SHOP CLEAN
Please also try not to buy products in single use packaging and if the opportunity presents, lobby your political representatives to help reduce plastic used on land from entering our oceans.
Plastic is a wonderful product that is necessary in modern life and it can be recycled responsibly such as not to harm fish and marine mammals. For example, many car and computer parts are now designed for recycling. Plastic is not all bad. Many manufacturers now think Circular Economy, introducing sustainable practices and crucially, many supermarkets that are reliant (for the moment) on single use plastic to sell their wares, are giving the plastic issue a good deal of attention.
We offer big THANKS to all concerns who are working to a cleaner end.
WORLD OCEAN ANTI PLASTIC ALLIANCE (WOAA)
Those with the ability to put the matter right, owe it to those who do not, to act positively to protect their neighbor's interests regardless of political differences. If that means assisting countries around the world to recognise the problems on their coasts, then that is one of the targets. For, if enough Governments join forces anything is possible, especially with potential solutions like SeaVax on the horizon - where in order to make such a system work we need global coordination and collaboration working independently on this one issue as brothers united in the war on plastic. The G20 are committed to reducing ocean pollution - at the moment limited to land based sanctions.
We don't expect every G20 country will agree to joining the Anti-Plastic Alliance, we just hope that those who are inquisitive and open minded will find it in their hearts to set aside a small budget for blue-sky research. Such generosity could part sponsor our efforts, thus reducing the burden on other non-G20 countries who depend on fish and fishing as part of their economy and maritime heritage.
LINKS & REFERENCE
http://www.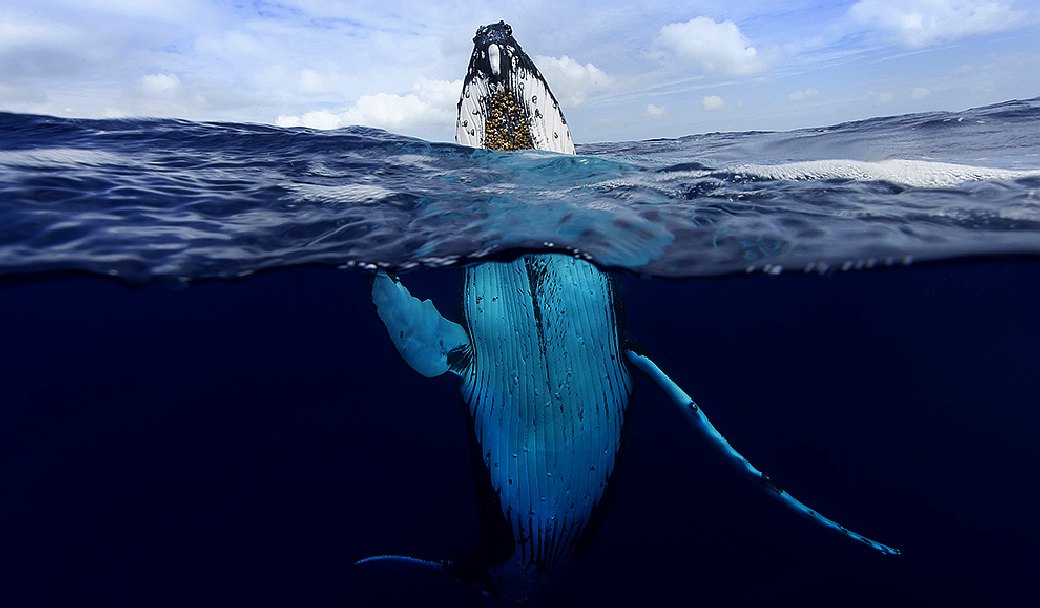 MARINE LIFE - This humpback whale is one example of a magnificent animal that is at the mercy of human activity. Humans are for the most part unaware of the harm their fast-lane lifestyles are causing. We aim to change that by doing all we can to promote ocean literacy.
This website is provided on a free basis as a public information service. Copyright © Cleaner Oceans Foundation Ltd (COFL) (Company No: 4674774) 2018. Solar Studios, BN271RF, United Kingdom. COFL is a charity without share capital. The names Amphimax™ RiverVax™ and SeaVax™ are trademarks.