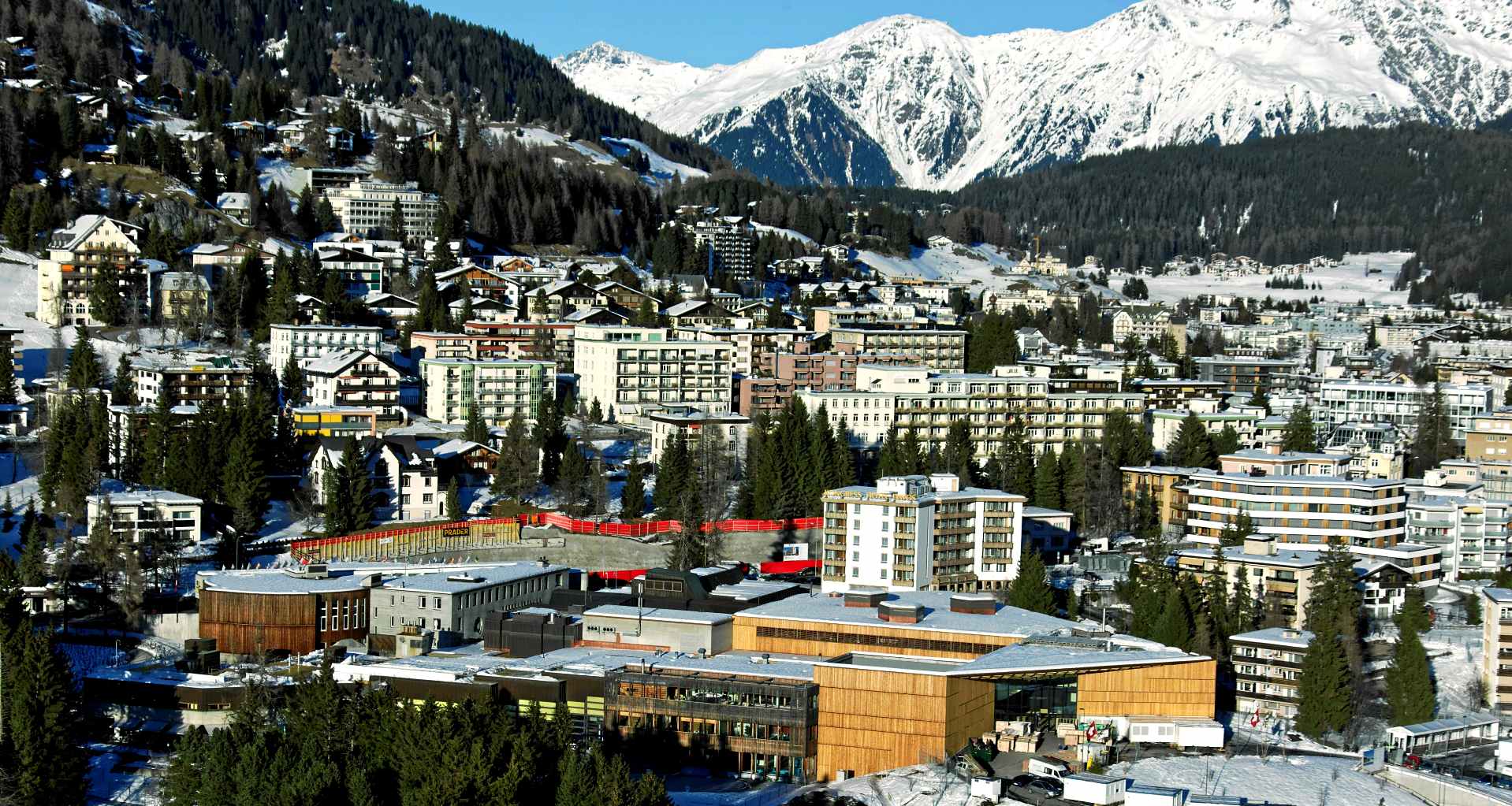 SWISS ALPINE RESORT - Apart from being a winter sports Mecca, this famous community nestled in the Swiss Alps is home to the World Economic Forum.
The World Economic Forum annual meeting is held at the end of January in Davos, Switzerland. It is the meeting point for chief executive officers from more than one thousand member companies, as well as politicians, representatives from academia, NGOs, religious leaders and the media.

Throughout the program of more than 200 sessions the key topics focus on global issues such as capital markets, wealth management, international conflicts, environmental problems and possible solutions as well as topics on globalization. With about 500 journalists from all over the world online, print, radio and television the event is enjoying great attention worldwide.

Altogether approximately 2.500 participants gather for this five-day event to join the official program, which consists of more than 200 sessions.

During the WEF, the dfv Euro Finance Group organizes two satellite events. Furthermore the FRANKFURT EURO FINANCE Experience Office opens its gates for the first time. Thereby we combine classic evening events with a networking platform to exchange ideas in fascinating locations.

The FRANKFURT EURO FINANCE Experience Office opens from Tuesday, January 22nd to Friday, 25th January 2019 on Promenda 72, Davos

Two satellite events

- FRANKFURTmeetsDAVOS, 23rd January 2019: An event with tradition - It will enjoy its 10th anniversary in 2019!

- EURO FINANCE Summit, 24th January 2019: An exclusive lunch session at an altitude of 2.883 meters at the mountain restaurant "Bergrestaurant Weissfluhgipfel"

Networking platforms with round about 300 highest level participants

One week of information and exchange of ideas and thoughts

Great locations, fascinating personalities and interesting conversations
(Steigenberger Grandhotel Belvédère, Bergrestaurant Weissfluhgipfel, FRANKFURT EURO FINANCE Experience Office)
BLUE GROWTH - A HAPPY WORLD
With world population rising, the pressure is on planet earth to provide, but exploitation by humans to provide food, energy, homes, linked with transport and manufacturing, is raising the bar to critical mass. At some point world leaders will have to concede that economic growth should cease if we are not to destroy our habitat by way of meltdown, taking us back to the dark ages. We need:
* Food and Water Security
* Energy Security
* Transport Security
* Housing Security
* Manufacturing Security
* Trade Security
* Cyber Security (prevention of terrorism)
* Military Security (peace & border protections)
* Financial Security
* Judicial Security (corruption and fraud prevention)
All of the above need to be balanced one against the other. Where superpowers are scrambling to outperform each other in growth terms, the reverse should be true. The US, China and Russia should be working with India, Europe, South America and Australia to create a formula to achieve a balanced climb down - NOT GROWTH - to lessen the economic impacts of global warming and food insecurity. But the testosterone levels are rising in what amounts to a global trade war, by way of World War Three.
If responsibly handled the climb down to Defcon 5 might be achieved with minimal economic casualties, where the present insecurities are sure to lead to Defcon1..
DAVOS, Switzerland (AP) - While domestic woes sidelined major figures like U.S. President Donald Trump, this year's gathering of the global elites in the Swiss ski resort of Davos showcased divisions on pressing issues like trade and the environment.

In the end, a spunky 16-year-old Swedish climate activist all but stole the show.

The World Economic Forum, which wrapped up Friday, was characterized by discord over momentous issues like Brexit and world trade. Many of the leaders closest to those questions - from Trump to Britain's Theresa May and China's Xi Jinping - did not show up as they had in past years.

Environmentalists, meanwhile, howled about alleged hypocrisy after reports that a record number of flights by carbon-spewing private jets would ferry rich corporate bigwigs to talk at the event this year - including about global warming.

As the adults deliberated, Greta Thunberg, an environmentalist teenager, sounded the alarm.

"I want you to panic. I want you to feel the fear I feel every day," said the student, who got a waiver from school to travel 32 hours from her home in Sweden - by train, to keep he carbon footprint down.

Since founder Klaus Schwab first gathered European business executives back in 1971, the World Economic Forum has defended globalization as a force for good that improves lives and boosts prosperity.

Now, advocates of closer economic and cultural ties are on the defensive. Trump's "America First" sloganeering, the Brexit-style self-interest, populist politics and the rise of "strongman" leaders in countries from the Philippines to Brazil have shaken confidence in the international rules and organizations set up since World War II.

The conference center in Davos still bustled with business executives, presidents and prime ministers, heads of non-governmental organizations, scientists, and artists. They met privately or sat on publicly broadcast discussions about world issues: Poverty, climate change, the rise of machines, diseases like Alzheimer's and cancer, and trade disputes among them.

Organizers of the event trumpeted some achievements and commitments made in Davos.

Prime Minister Shinzo Abe said Japan will push for global data governance when it hosts the Group of 20 leading industrialized and developing nations this year. Leaders of Azerbaijan and Armenia held talks toward ending the long-standing conflict in Nagorno-Karabakh. Britain's health secretary unveiled a five-year plan to tackle the global threat of antimicrobial resistance.

"If it didn't exist, someone would have had to create it, because we cannot solve the most pressing global challenges without a unique partnership between governments, business and civil society," WEF President Borge Brende said Friday of the gathering.

Still, the WEF has struggled to shake off the impression that it hosts champagne-swilling executives more interested in their bottom line and power-hungry politicians more interested in polishing their global image than in the state of the world.

Brazil's new president, Jair Bolsonaro, pledged to work "in harmony with the world" to cut carbon emissions. The nationalist leader has faced international concerns that his country could allow far more aggressive deforestation in the oxygen-rich Amazon. But he provided no details and was asked no probing questions by the WEF organizers about his policies.

Several hundred environmentalists and political activists waved green and red flags as they demonstrated their opposition to the WEF and capitalism in Davos' snow-and ice-covered streets Thursday. One sign read: "Let them eat money."

The forum's organizers were already on the defensive after a charter-flight company cited estimates that a record number of private jet flights headed to Davos this year. They published a rebuttal, insisting they issue carbon offsets and labelled flying by private jet as "the worst way to travel to Davos," which is merely two hours from Zurich by car. Christoph Kohler, who heads a company that tracks the aviation industry, said precise figures on business jet flights from the area weren't yet available.

Thunberg, the teenager whose speech to a climate conference in December had gone viral and gave another to the World Economic Forum on Friday, did not mince her words amid concerns that nations won't meet their target of keeping global warming below 1.5-degrees Celsius (2.7-Fahrenheit).

"We owe it to the young people, to give them hope," she said. "I want you to act ... as if the house was on fire. Because it is."
CNBC NEWS - 15 JANUARY 2019

Thousands of business, political and cultural leaders from all over the world will return to the snowy mountains of Davos, Switzerland next week to discuss the latest global issues.

The main theme of this year's World Economic Forum (WEF) is "Globalization 4.0: Shaping a New Architecture in the Age of the Fourth Industrial Revolution."

The annual gathering of the rich and powerful is scheduled to begin on Tuesday, January 22, and end on Friday, January 25.

CNBC takes a look at some of the most prominent leaders expected to make an appearance.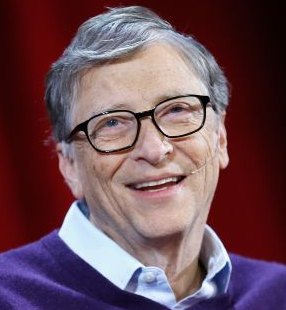 Bill Gates

Billionaire philanthropist and Microsoft co-founder Bill Gates is expected to visit the Swiss Alpine town of Davos once again in 2019.

He is due to take part in a discussion focused on financial innovation for global health.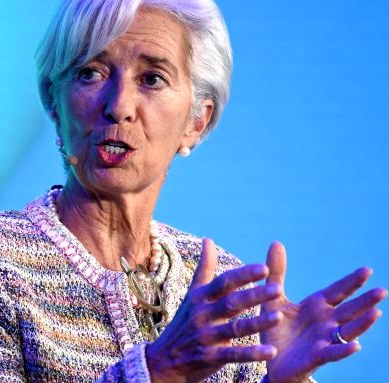 Christine Lagarde

Christine Lagarde is expected to take part in several panel sessions at WEF in Davos next week.

Lagarde, the managing director of the International Monetary Fund (IMF), became the first woman to head the Washington-based institute in 2011, following a career in international law and the French government.

The WEF conference has been criticized in previous years for lacking female representation.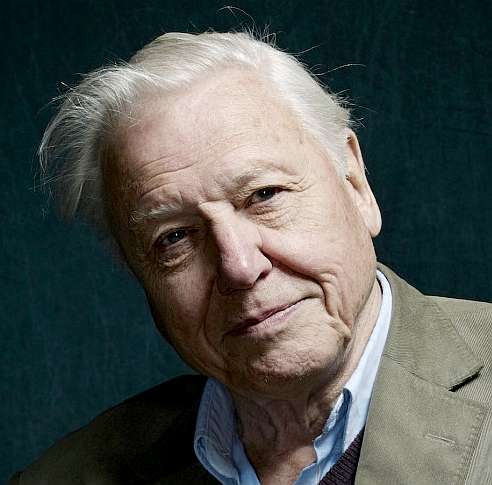 David Attenborough

U.K. naturalist and broadcaster Sir David Attenborough is set to be recognized as an "exceptional cultural leader" at the Annual Crystal Awards ceremony in Davos on Monday.

With a broadcasting career spanning six decades, the 92-year-old is scheduled to present key sequences from "Our Planet" in Davos.

"Our Planet" is a new Netflix series focusing on the preservation of life on earth.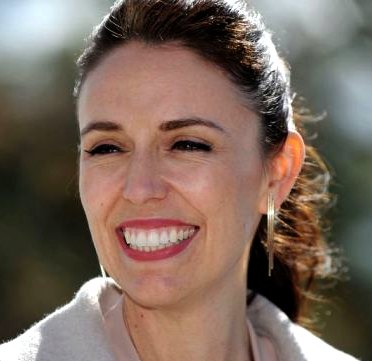 Jacinda Ardern

New Zealand Prime Minister Jacinda Ardern is also set to attend WEF at Davos in 2019. She is set to take part in panel sessions discussing a range of issues, from mental health to the safeguarding of earth.

In June last year, Ardern became the first woman in the country's history to give birth while in office. She also became the country's youngest prime minister when she took office through a coalition deal in 2017.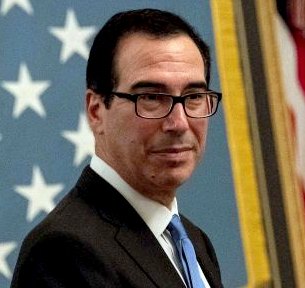 Steven Mnuchin

U.S. Treasury Secretary Steven Mnuchin is expected to lead a smaller-than-expected group of White House delegates to Switzerland this year.

It comes after President Donald Trump announced on Twitter last week that he would not be attending WEF at Davos in 2019. The U.S. president cited an ongoing standoff with Democrats over border wall funding.

The U.S. government shutdown has entered its 25th day and is the longest shutdown on record.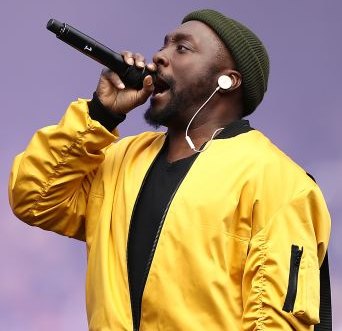 Will.I.Am

The American musician and tech entrepreneur Will.I.Am has become a frequent visitor to the Swiss Alps in recent years.

The Black Eyed Peas frontman, who was raised in one of the poorest neighborhoods in Los Angeles, started a foundation seven years ago where children have the chance to study about robotics and computer software.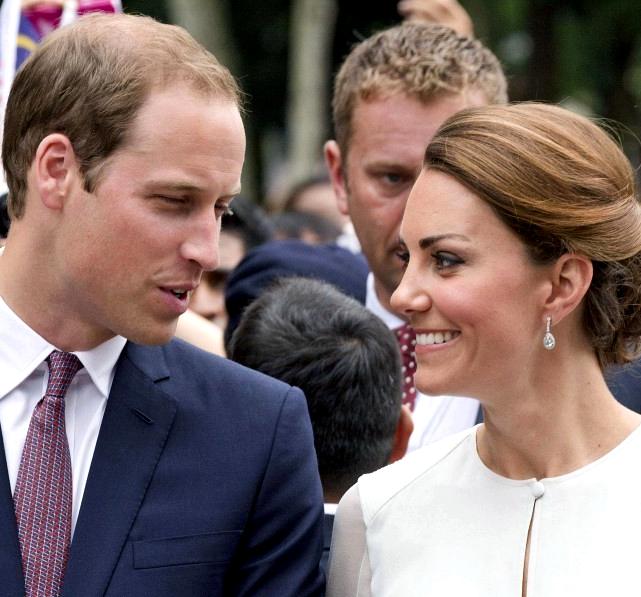 Prince William

The Duke of Cambridge, Prince William, is expected to arrive in Switzerland next week to take part in a conversation with David Attenborough and a session discussing mental health.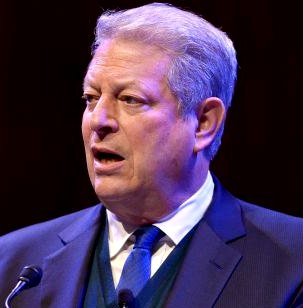 Al Gore

Former Vice President Al Gore will once again join thousands of other global elites in Switzerland next week.

The environmental activist is scheduled to take part in a session focused on the so-called "ocean economy." Gore will also chair a discussion on how to safeguard the earth.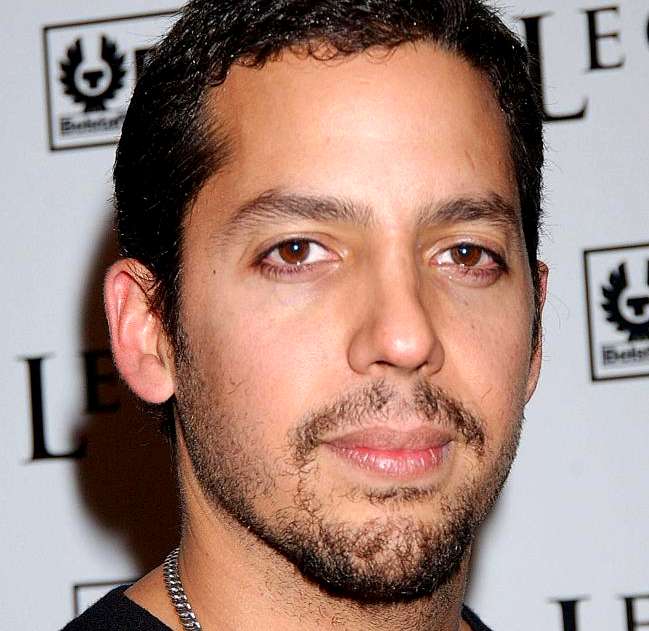 David Blaine

U.S. illusionist David Blaine is expected to take part in a one-on-one interview session entitled "Searching for Magic in Real Life" at WEF in Davos next week.

The thrill-seeking performer originally made his name in New York as a magician and endurance artist.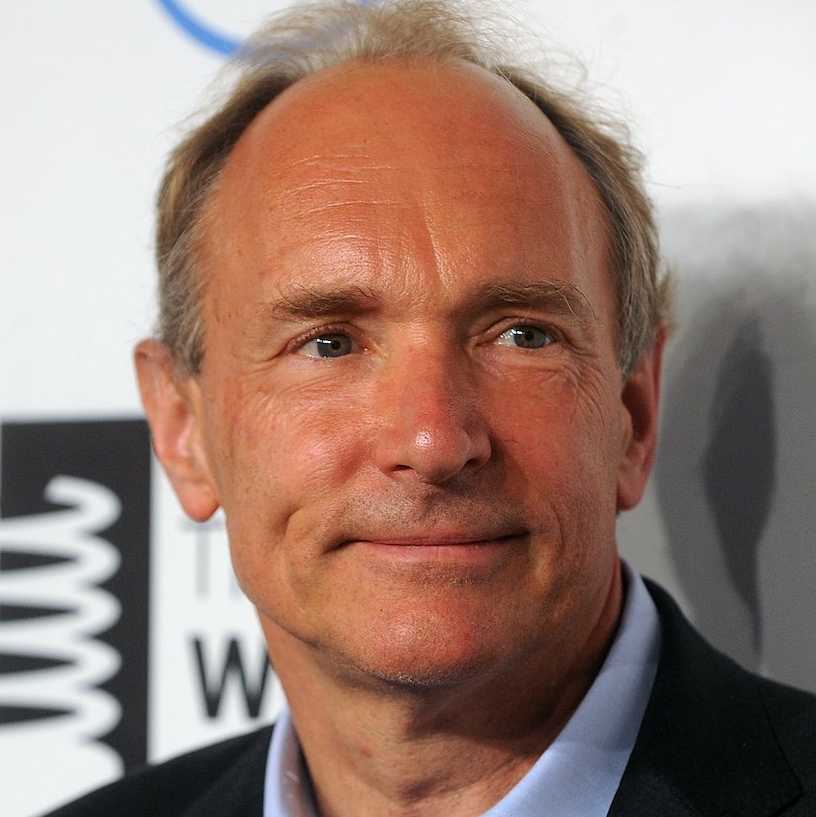 Tim Berners-Lee

Tim Berners-Lee, a London-born computer scientist who invented the world wide web, is expected to discuss digital environment safety at WEF in Davos.

In an interview with CNBC late last year, Berners-Lee said the internet was at a "tipping point," as it faces threats such as market concentration, data breaches and so-called "fake news."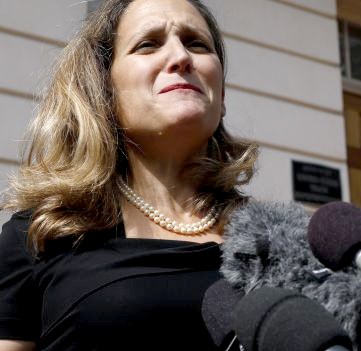 Chrystia Freeland

Canada's Foreign Minister Chrystia Freeland will attend the annual gathering of world leaders in Switzerland next week.

Alongside U.S. Secretary of State Mike Pompeo and others, Freeland is expected to take part in a panel session entitled "The Geopolitical Outlook."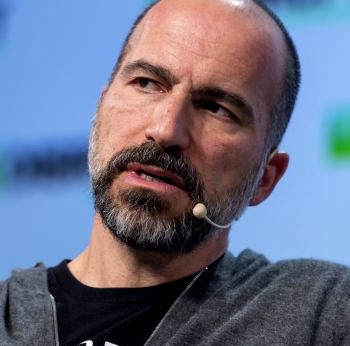 Dara Khosrowshahi

Dara Khosrowshahi, chief executive officer of Uber, will return to the Swiss Alps next week to discuss how capitalism can be reshaped to promote inclusive prosperity.

The former Expedia chef executive was appointed by Uber in August 2017, replacing co-founder Travis Kalanick after months of turmoil.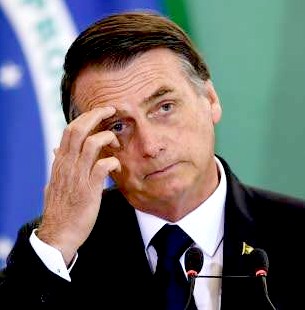 JAMAICA OBSERVER 16 JANUARY 2019

GENEVA, Switzerland (AFP) — Brazil's new far-right President Jair Bolsonaro is expected to be the star attraction at this year's Davos Forum, taking place next week at a time of "profound global instability", according to organisers.

The World Economic Forum on Tuesday unveiled its line-up for the annual meeting at the luxury Swiss ski resort town, where this year's focus is on "Shaping the Global Architecture in the Age of the Fourth Industrial Revolution".

The five-day event kicks off Monday and is expected to draw some 3,000 political and business elites, including 65 heads of state and government.

Last year's main attraction was US President Donald Trump, who announced at the last minute that he would take part in the annual meeting of global movers and shakers.

Trump had initially announced that he would participate this year as well, but faced with a partial US government shutdown as he fights to secure funds for a border wall, he decided to call off the trip last week.

This will allow Bolsonaro, another right-wing populist, to take centre stage at the event. He will give a keynote address to the elite gathering on Tuesday afternoon.

The meeting in the Swiss Alps will mark the Brazilian president's first international trip since his January 1 inauguration.

Bolsonaro, who will be accompanied by Economy Minister Paulo Guedes, Justice Minister Sergio Moro and Foreign Minister Ernesto Araujo, has vowed to showcase "a different Brazil, free of ideological ties and widespread corruption" at the meeting.

"We are entering a period of profound global instability," warned WEF founder and executive chairman Klaus Schwab in a statement, pointing to the disruption caused by new technologies and shifts in the geo-political balance.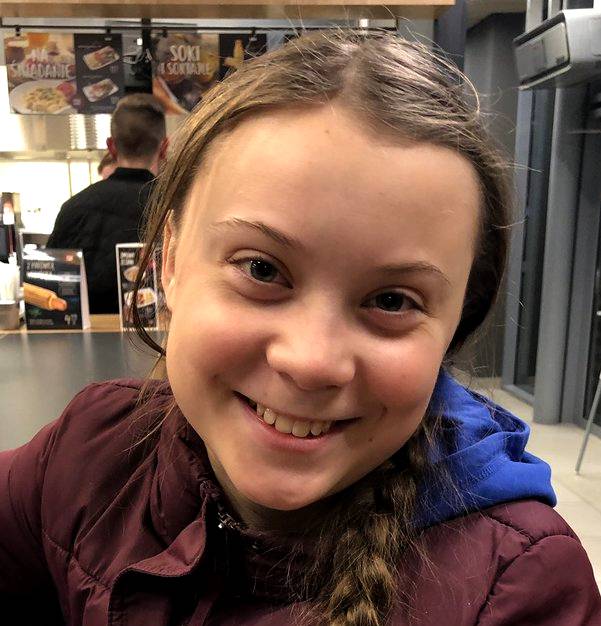 LOOK AFTER THE LOSERS

"We have to define a new approach of globalisation, which is more inclusive," Schwab, 80, told reporters.

"Globalisation produces winners and losers... Now we have to look after the losers, after those who have been left behind."

Asked if Trump's absence would detract from debates on the future of globalisation, WEF President Borge Brende said the meeting would nonetheless include "crucial discussions on how globalisation is going to move forward."

While Trump will miss this year's event, the Davos line-up will include "key secretaries", he said, including Secretary of State Mike Pompeo, Treasury Secretary Steven Mnuchin and Commerce Secretary Wilbur Ross.

German Chancellor Angela Merkel will be there, as will her Austrian counterpart Sebastian Kurz, as well as the presidents of Iraq, Afghanistan, Colombia, Peru, Rwanda, Uganda and Zimbabwe.

Japanese Prime Minister Shinzo Abe and New Zealand Prime Minister Jacinda Ardem will be there, as will the prime ministers of Italy, Spain, Israel, the Netherlands, Norway, South Africa and Vietnam.

United Nations chief Antonio Guterres will also attend, flanked by the heads of the UN agencies for trade, labour, refugees and human rights, as well as the heads of the World Bank, the International Monetary Fund and NATO.

The business world will also be well represented, with the bosses of some 1,700 companies expected to be on hand.

Activists and civil society leaders will also come out in force, including Nobel laureate Denis Mukwege, the surgeon in the Democratic Republic of Congo who helps women recover from the trauma of rape.

Swedish schoolgirl Greta Thunberg — the 15-year-old behind a growing youth campaign across the planet pleading for lawmakers and corporations to slash greenhouse gas emissions and avert runaway global warming —also plans to travel by train from Sweden to attend.
WEF TRUSTEES
| | | | | |
| --- | --- | --- | --- | --- |
| Mukesh D. Ambani | Marc Benioff | Peter Brabeck-Letmathe | Mark Carney | Orit Gadiesh |
| Fabiola Gianotti | Al Gore | Herman Gref | Angel Gurría | André Hoffmann |
| Jim Yong Kim | Christine Lagarde | Ursula von der Leyen | Jack Ma | Yo-Yo Ma |
| Peter Maurer | Luis Alberto Moreno | Indra Nooyi | Queen Rania Al Abdullah | L. Rafael Reif |
| David M. Rubenstein | Klaus Schwab | Jim Hagemann Snabe | Heizo Takenaka | Min Zhu |
INTERNATIONAL ORGANIZATIONS 2018
| | | |
| --- | --- | --- |
| WORLD BANK | FINANCIAL STABILITY BOARD | INT MONETARY FUND |
| UNITED NATIONS | FOOD & AGRICULTURE ORG | INT LABOUR ORG |
| WORLD TRADE ORG | ORG ECONOMIC COOPERATION & DEV | WORLD HEALTH ORG |
| WORLD FOOD PROGRAMME | INT RENEWABLE ENERGY AGENCY | INT MARITIME ORGANIZATION |
| WORLD ECONOMIC FORUM | UNESCO | UN HUMAN RIGHTS COUNCIL |
SIX STEPS TOWARD A COOLER PLANET
1. TRANSPORT: Phase out polluting vehicles. Governments aim to end the sale of new petrol, and diesel vehicles by 2040 but have no infrastructure plan to support such ambition. Marine transport can be carbon neutral.
2. RENEWABLES: Renewable energy should replace carbon-based fuels (coal, oil and gas) in our electricity, heating and transport.
3. HOUSING: On site micro or macro generation is the best option, starting with new build homes.
4. AGRICULTURE: We need trees to absorb carbon emissions from a growing population, flying, and to build new homes. Reducing food waste and promoting less energy intensive eating habits such as no meat Mondays.
5. INDUSTRY: Factories should be aiming for solar heating and onsite renewable energy generation.
6. POLITICS: - National governing bodies need to adopt rules to eliminate administrative wastages, to include scaling down spending on war machines, educating the public and supporting sustainable social policies that mesh with other cultures.
ABOUT DAVOS
Davos is an Alpine town, and a municipality in the Prättigau/Davos Region in the canton of Graubünden, Switzerland. It has a permanent population of 10,937 (2017). Davos is located on the Landwasser river, in the Rhaetian Alps, between the Plessur and Albula Range at 1,560 m (5,120 ft) above sea level.
The former Alpine resort village consists of two parts: Davos Dorf (literally: "Davos village") to the northeast towards Klosters and further down through the Prättigau to Landquart, and Davos Platz (literally: "place") to the southwest, which opens into the valley of the Landwasser river and eventually leads to Filisur. During the summer season the Flüela Pass leads south-east into the Lower Engadine.
Davos plays host to the World Economic Forum (WEF), an annual meeting of global political and business élites (often referred to simply as "Davos"), and has one of Switzerland's biggest ski resorts. At the end of every year it serves as the site of the annual Spengler Cup ice-hockey tournament, hosted by the HC Davos local hockey team.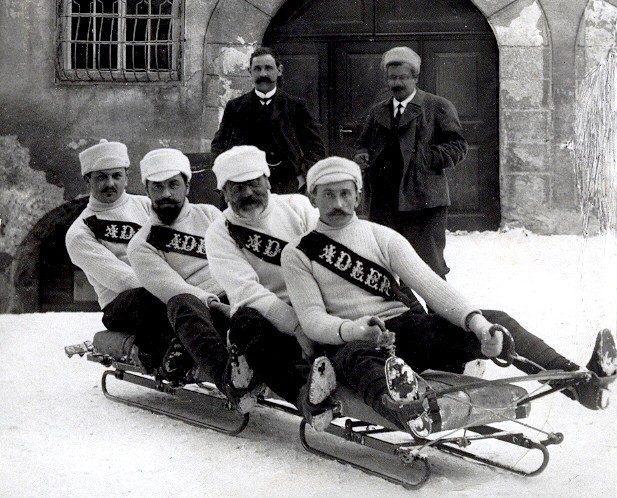 SNOW SPORTS RESORT
From the middle of the 19th century, Davos modeled on Sokołowsko became a popular destination for the sick and ailing because the microclimate in the high valley was deemed excellent by doctors (initiated by Alexander Spengler) and recommended for lung disease patients. Robert Louis Stevenson, who suffered from tuberculosis, wintered in Davos in 1880 upon the recommendation of his Edinburgh physician Dr. George Balfour. Arthur Conan Doyle wrote an article about skiing in Davos in 1899. A sanatorium in Davos is also the inspiration for the Berghof Sanitorium in Thomas Mann's novel Der Zauberberg (The Magic Mountain). Between 1936 and 1938, Ernst Ludwig Kirchner, then at the end of his life and living in Davos since 1917, depicted Davos and the Junkerboden. His painting has a both Romantic and pantheistic atmosphere and simplified formal structure.
During the natural ice era of winter sports, Davos and the Davos Eisstadion were a mecca for speed skating. Many international championships were held here, and many world records were set, beginning with Peder Østlund who set four records in 1898. The only European Bandy Championship was held in the town in 1913. Subsequently, Davos became a ski resort, especially frequented by tourists from the United Kingdom and the Netherlands. After peaking in the 1970s and 1980s, the city settled down as a leading but less high-profile tourist attraction.
ECONOMY
Davos is a tourist community and a regional center. As of 2014, there were a total of 8,853 people employed in the municipality. Of these, a total of 203 people worked in 80 businesses in the primary economic sector. The secondary sector employed 996 workers in 145 separate businesses. Finally, the tertiary sector provided 7,654 jobs in 926 businesses. In 2014 a total of 5,211 employees worked in 908 small companies (less than 50 employees). There were 17 mid sized businesses with 2,074 employees and 1 large business which employed 369 people. In 2014 a total of 23.5% of the population received social assistance.
In 2015 local hotels had a total of 797,348 overnight stays, of which 46.9% were international visitors.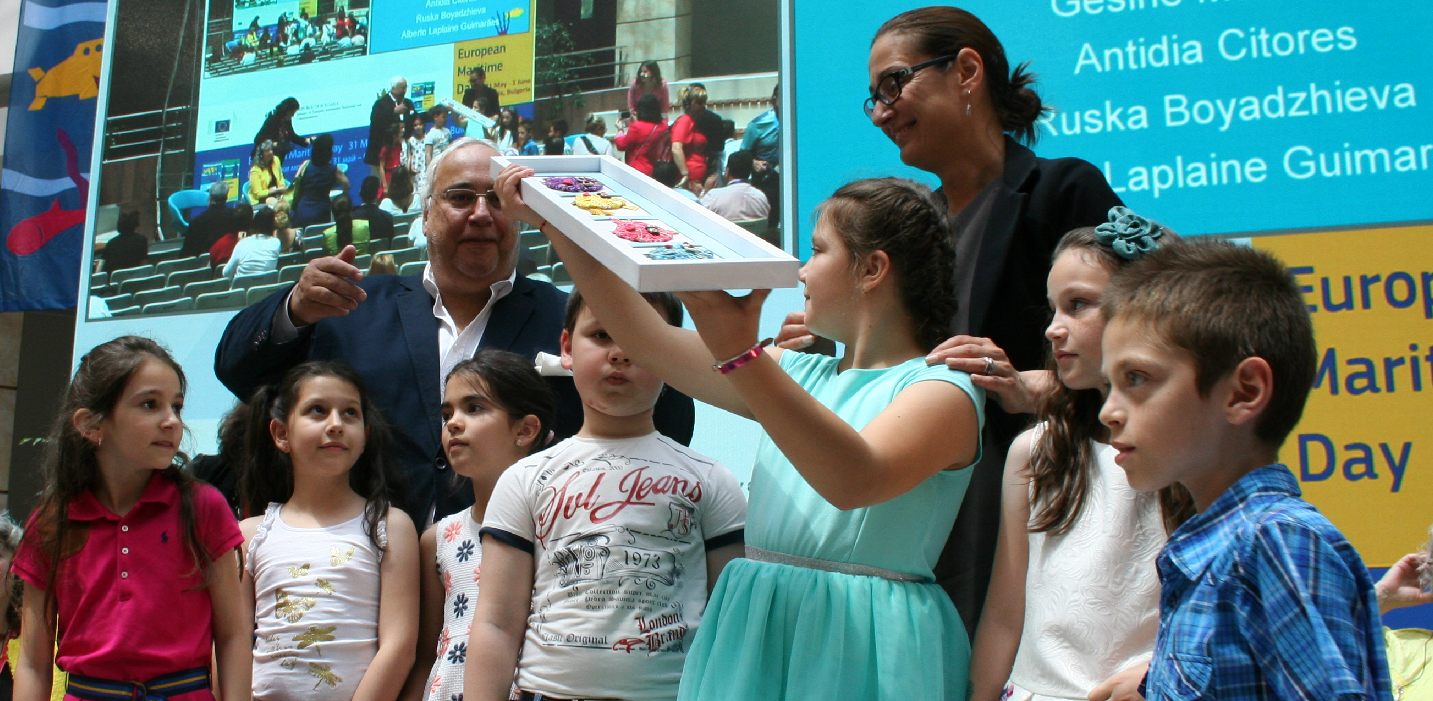 FOR OUR CHILDREN - This was the conclusion of European Maritime Day in Burgas: The children of Burgas present Alberto Laplaine Guimarães with a gift from the Bulgarian City. Sustainable growth and aims for a circular economy are for our children and their children, and their children, and their children - lest we forget why we are working to clean our act up. As trustees of our blue planet we should hand the world to our successors in better shape than we found it. Copyright © photograph June 1 2018 Cleaner Ocean Foundation.
https://www.cnbc.com/2019/01/15/world-economic-forum-2019-who-is-going-to-davos-this-year.html
http://www.jamaicaobserver.com/business-observer/bolsonaro-to-headline-davos-meet-in-trump-s-absence_154730?profile=1442