LABORATORY - MARINE BIOLOGY
ABOUT - CLIMATE CHANGE -CONTACTS - CROWDFUNDING - DONATE - FOUNDATION - HOME - A-Z INDEX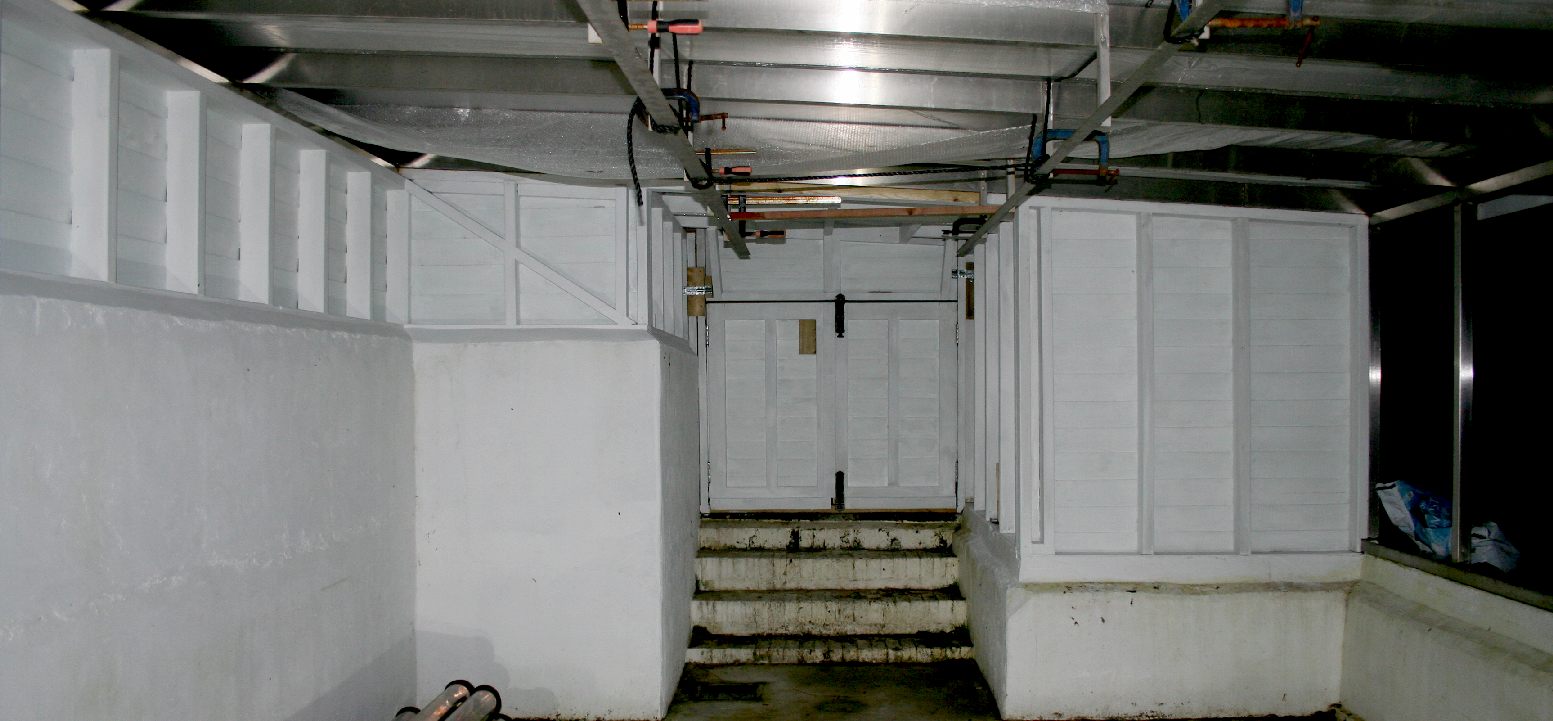 EXAMPLE OF PROGRESS - Two years ago (2016) this was an open tank that could not provide the controlled weather simulations that we need to conduct in order to test SeaVax in operation in high winds. This year (2018) we have fitted a loading crane, wind fans and the floor that you see here looking rather mucky is now resin coated in white epoxy.
The world is facing food insecurity brought on by accumulated marine litter, over-fishing and climate change. Pollution takes many forms, including oil and nuclear spillages, the sum total of which causes disease. Our Foundation aims to spearhead cutting edge research dedicated to removing plastics and eventually oil from water without adding to global warming, building on the SeaVax concept at our:
2. Water test tank facilities and
This page will show you how we converted an air raid shelter built in 1939, that was filled with junk and in desperate need of a makeover, into a biology lab to conduct a series of experiments to see how effectively SeaVax might be able to separate marine biota from plastic.
Conversion of the steel reinforced concrete structure began in October of 2018 on a part time basis with the help of our volunteers and the generous support of our benefactors.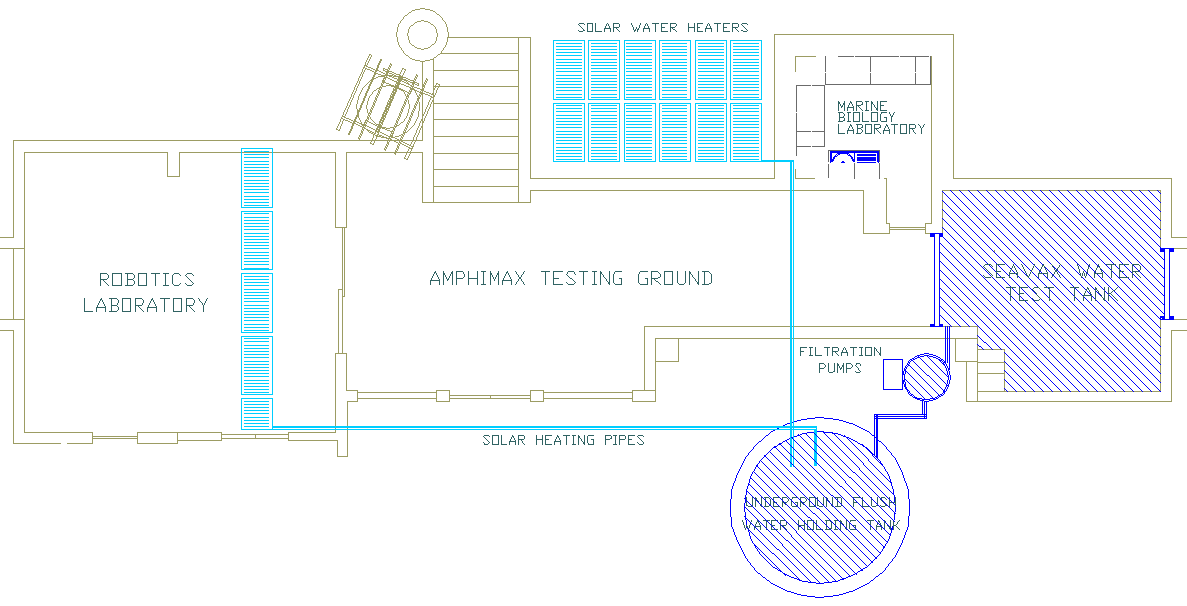 FACILITY LAYOUT - Diagram of the general layout of the COF's facilities in Sussex. One of the most important features of the water test tank is the underground holding tank that allows us to drain the test tank out and filter the water with each flush into the holding tank. The test tank is then filled again with filtered water, ready to be charged with plastic particles, marine biota or a mix of both. The whole operation takes less than 60 minutes, meaning that two or more experiments may be conducted every day, save where a machinery change is also necessary. The object being to find the best way of separating inanimate plastics from organics, to preserve life. Copyright © diagram September 2018 Cleaner Ocean Foundation.
LABORATORY EQUIPMENT LIST
WILD M3Z light microscope
Turner Designes E541-Trilogy fluorometer
YSI handheld multi parameter probe
Thermofisher small bench top centrifuge
Bogorov chamber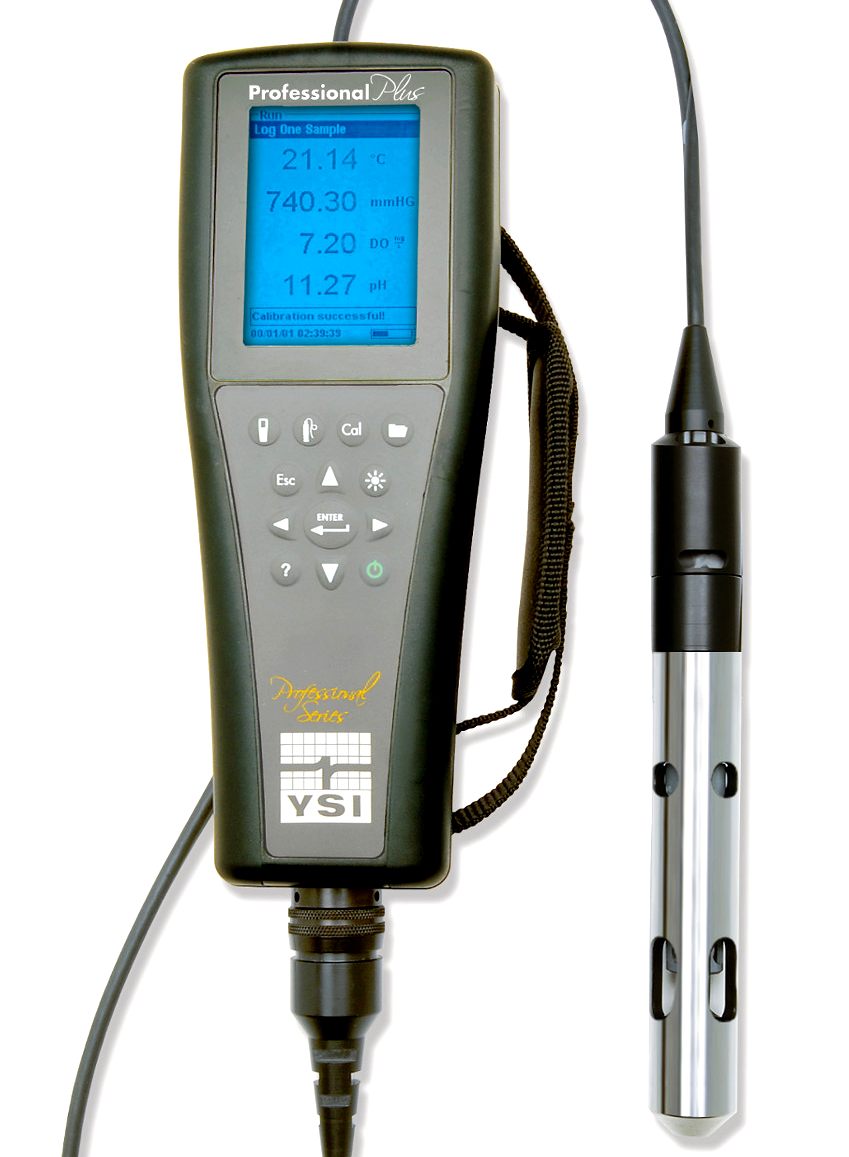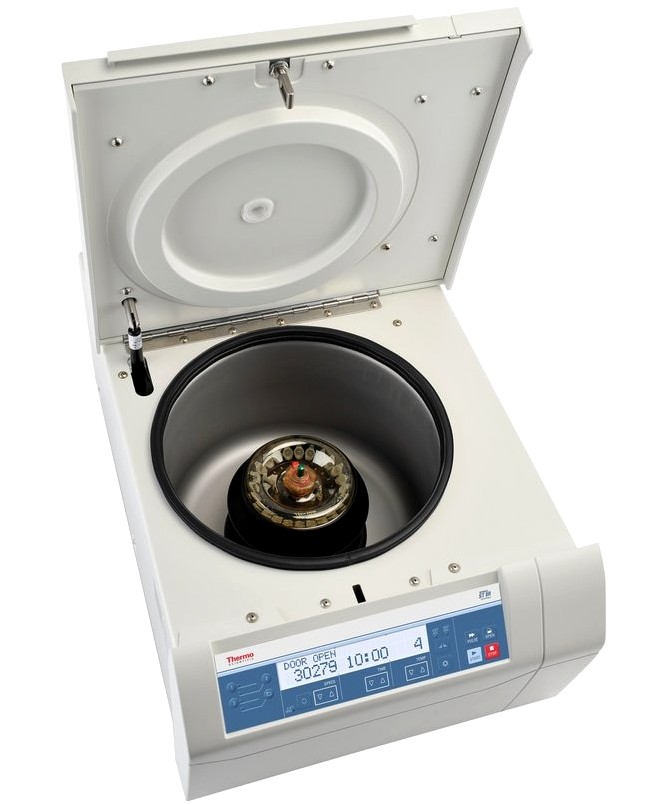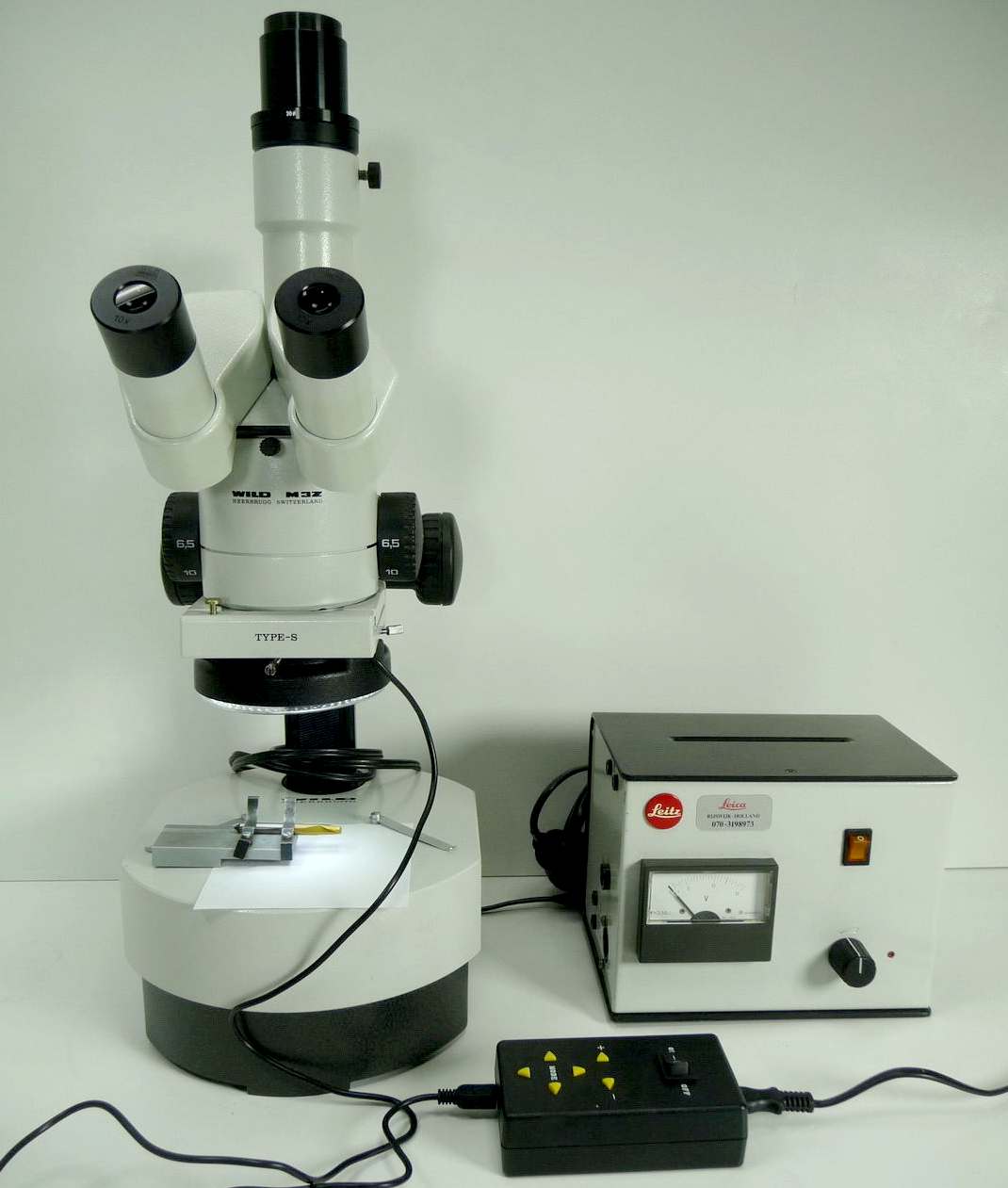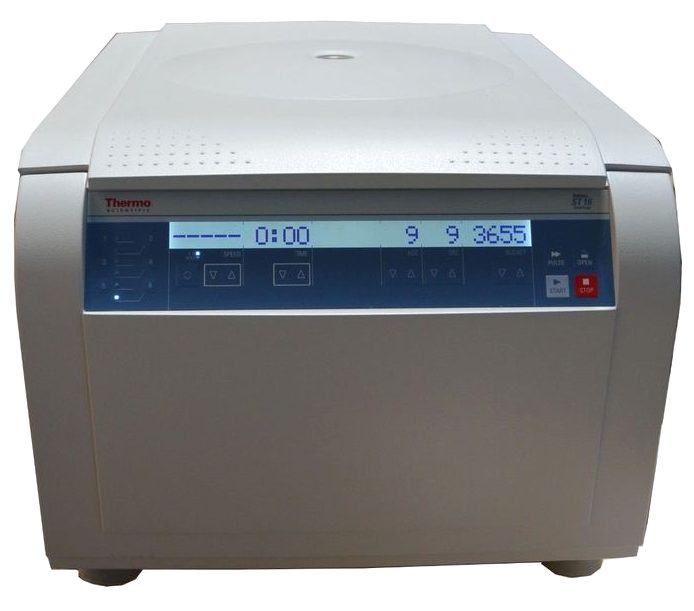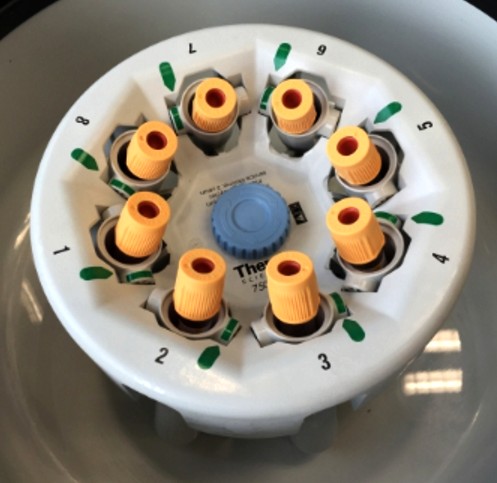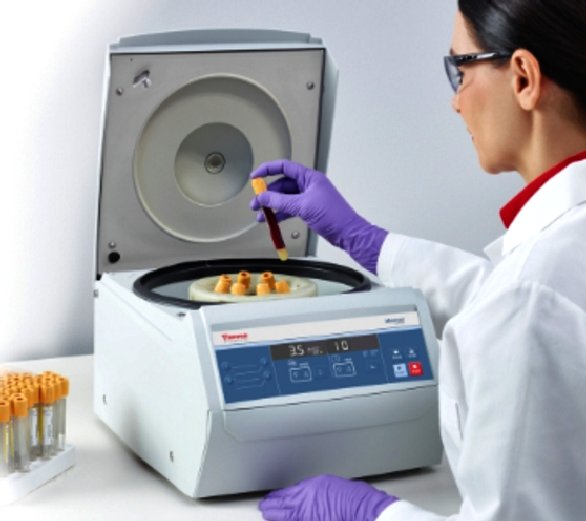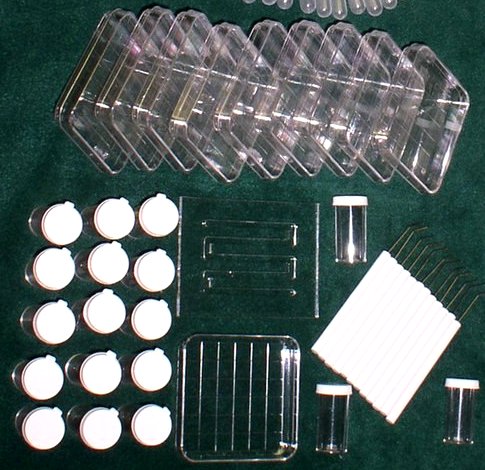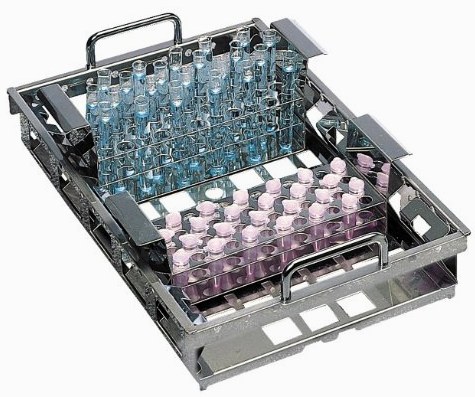 EQUIPMENT - A range of relatively high grade instruments and other laboratory equipment will allow us to conduct our plastic separation experiments to a high standard at a reasonable cost. The conversion and fitting out of the WWII building may be accomplished for around £15,000, bringing the total to £30k without staffing or other overheads.
SUPPORT OUR RESEARCH
Please help us if you can by making a donation of any size to help us to be able to share our research with the world. At the time of publication of this page we are not supported by any government or agency. We are reliant on help from members of the public who care about marine conservation. Though in the fullness of time we hope to be able to interest international groups who might agree that collaboration is necessary if we are to rid the oceans of the plastic menace.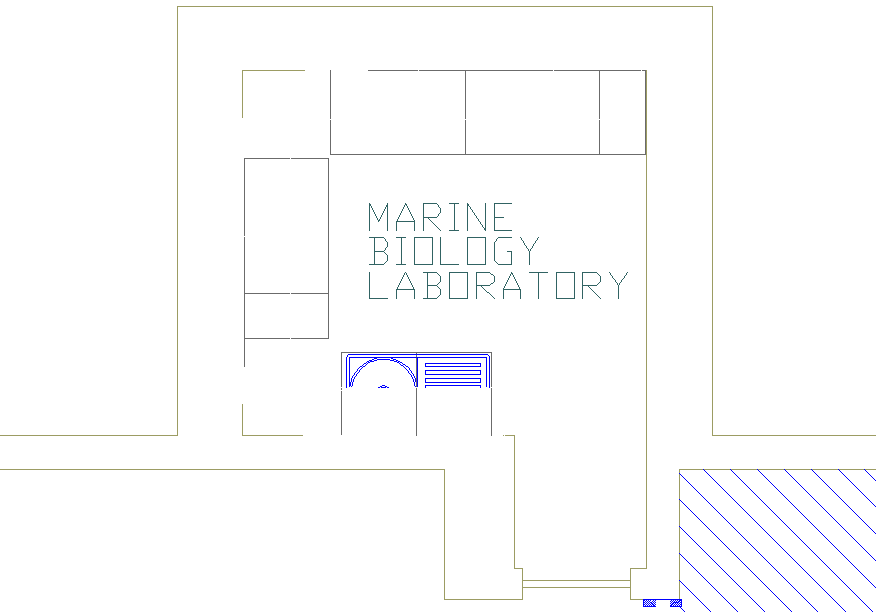 WORKTOPS & STORAGE - Proposed layout of the laboratory cupboards and overhead units are to be in acrylic white high gloss. The design is to give our marine biologists as much space for their experiments as is possible in a very compact unit, also to include good LED under cabinet and overhead lighting. This might include:
5 of 600mm overhead cabinets
2 of 900mm overhead cabinets
2 of custom corner overhead shelves
3 of 900mm wide drawer units
1 of 1000mm floor cabinet
2 of 300mm floor units
1 of 900mm sink unit
Most of the above can be sourced from local builders suppliers such as Wickes. Copyright © diagrams September 17 2018 Cleaner Ocean Foundation.
SHOP CLEAN
Please also try not to buy products in single use packaging and if the opportunity presents, lobby your political representatives to help reduce plastic used on land from entering our oceans.
Plastic is a wonderful product that is necessary in modern life and it can be recycled responsibly such as not to harm fish and marine mammals. For example, many car and computer parts are now designed for recycling. Plastic is not all bad. Many manufacturers now think Circular Economy, introducing sustainable practices and crucially, many supermarkets that are reliant (for the moment) on single use plastic to sell their wares, are giving the plastic issue a good deal of attention.
We offer big THANKS to all concerns who are working towards a cleaner planet.
10 YEAR PLAN: PROJECTIONS AS DEVELOPMENT MILESTONES Vs PROJECT COST IN $MILLIONS
| | | | | |
| --- | --- | --- | --- | --- |
| YEAR | PROJECT STAGES | $ COST M | $ RUNNING | $ RETURNS |
| - | - | - | - | - |
| 1 | | 1.1 | 1.1 | 0.0 |
| 2 | | 2.4 | 3.5 | 0.0 |
| 3 | | 6.1 | 9.6 | 0.0 |
| 4 | | 3.0 | 12.6 | 0.0 |
| 5 | | 2.3 | 14.9 | 0.0 |
| 6 | | 2.6 | 17.5 | 0.0 |
| 7 | | 10.0 | 27.5 | 0.0 |
| 8 | SEANET FLEET NEGOTIATIONS & PLANNING | 1.4 | 28.9 | TBA |
| 9 | SEAVAX FLEET BUILDING & TECH SUPPORT | 3.0 | 32.9 | TBA |
| 10 | SEANET FLEET OPERATIONS SUPPORT | 2.2 | 35.1 | TBA |
| - | - | - | - | - |
THE CONVERSION BEGINS
The unit was in a very poor condition from years of leaking roofs, the paint was peeling off the walls and fungus was rife. We needed to clear the shelter of all accumulated junk, take the walls back to good render, seal and repaint, to enable our volunteers to build suitable units and fit out with a sink, lighting and electrical sockets. Fortunately, there is a waste connection to the soil drains. It had been sealed, but will now be reinstated.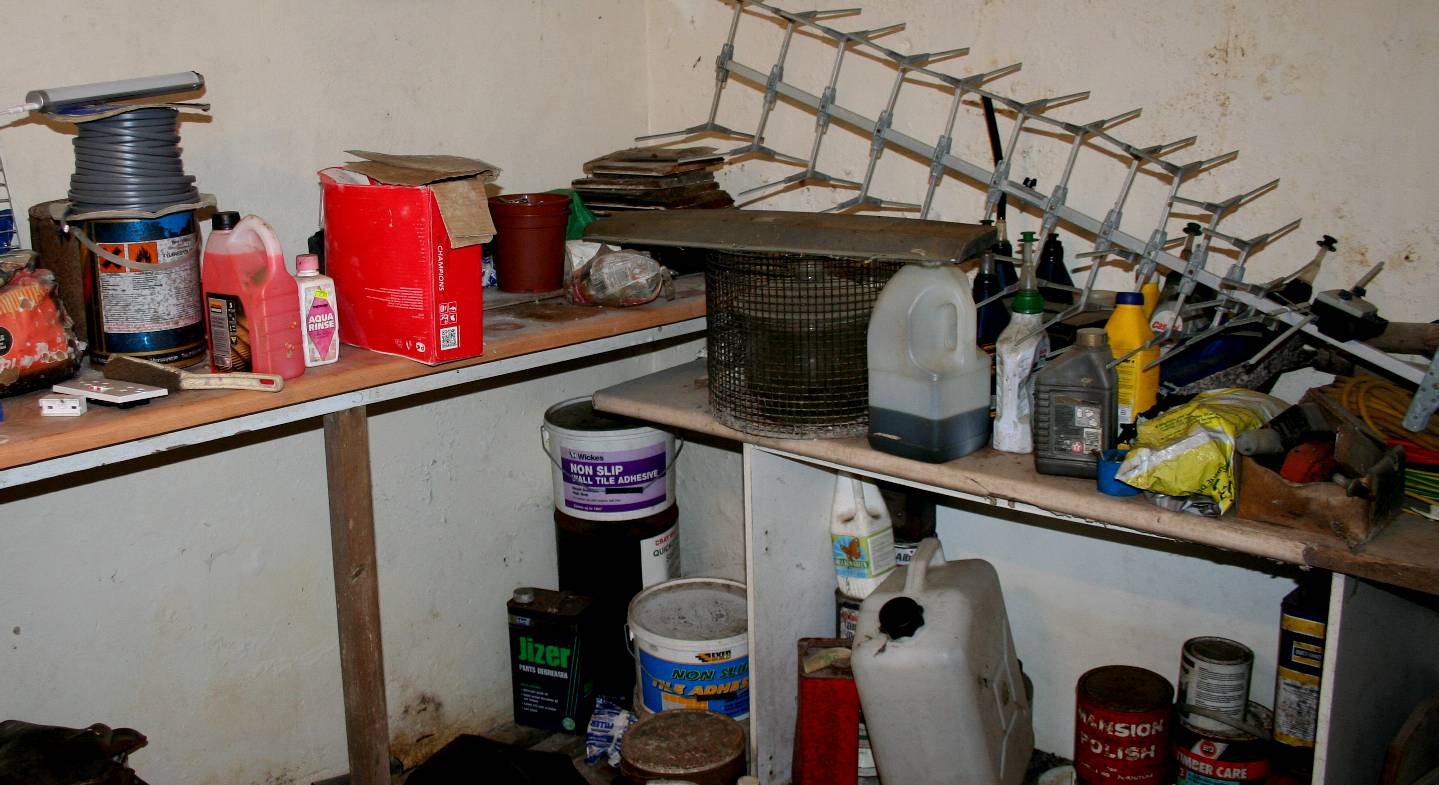 JUNK ROOM - The World War Two bomb shelter was in a bad way, damp and filled with household and other items long past their sell by date. Copyright © photograph March 22 2019 Cleaner Ocean Foundation.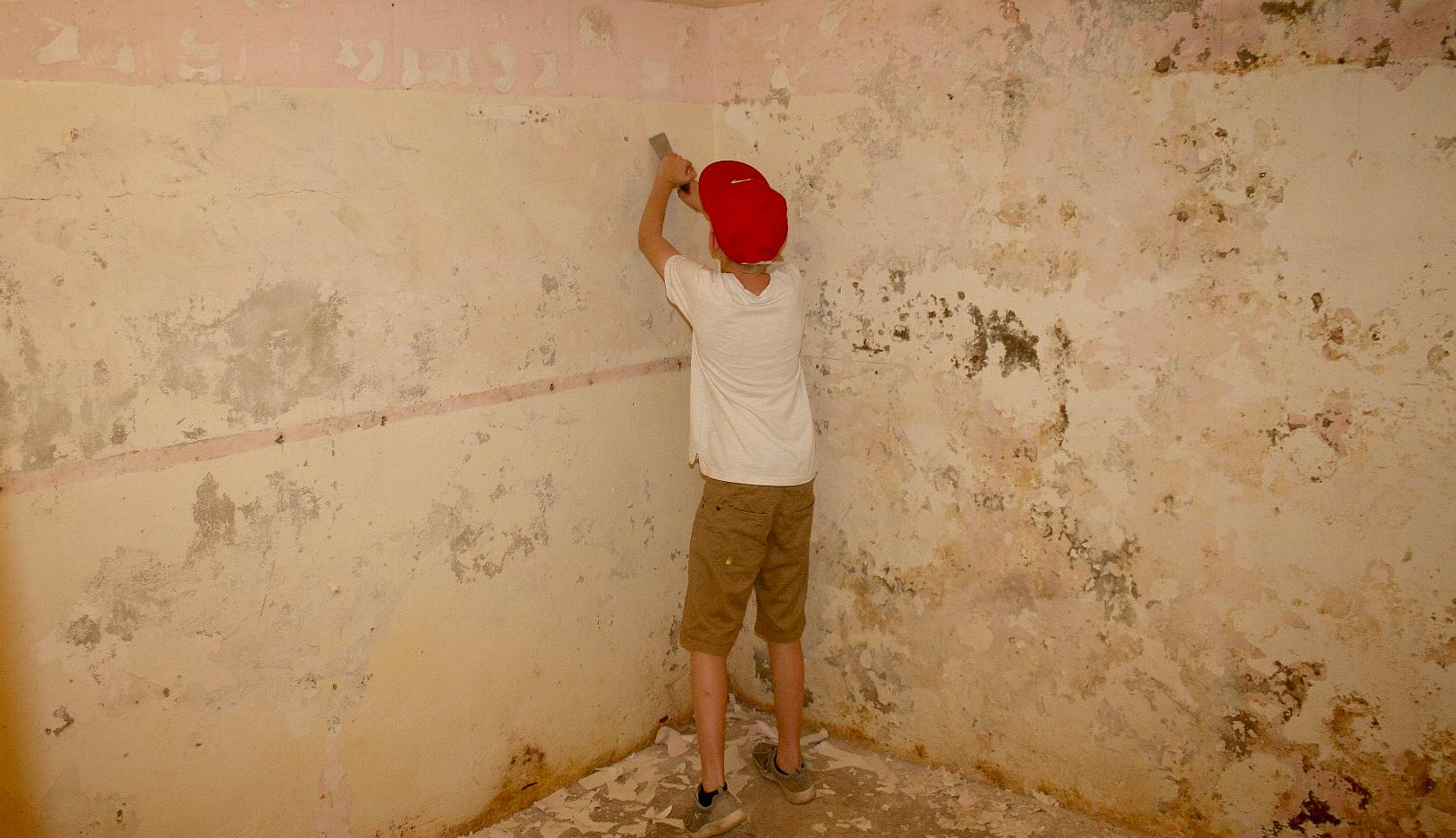 PREPARATIONS - One large skip later and finally the junk has gone, along with polystyrene tiles that part hung from the ceiling. This is the same corner as in the picture above, emptied. The earlier shelf and other fittings were removed with crowbars and mallets. We needed to get the several layers of paint off the rendered walls to allow two applications of G4 resin to properly key with and seal the cement. Copyright © photograph July 26 2019 Cleaner Ocean Foundation.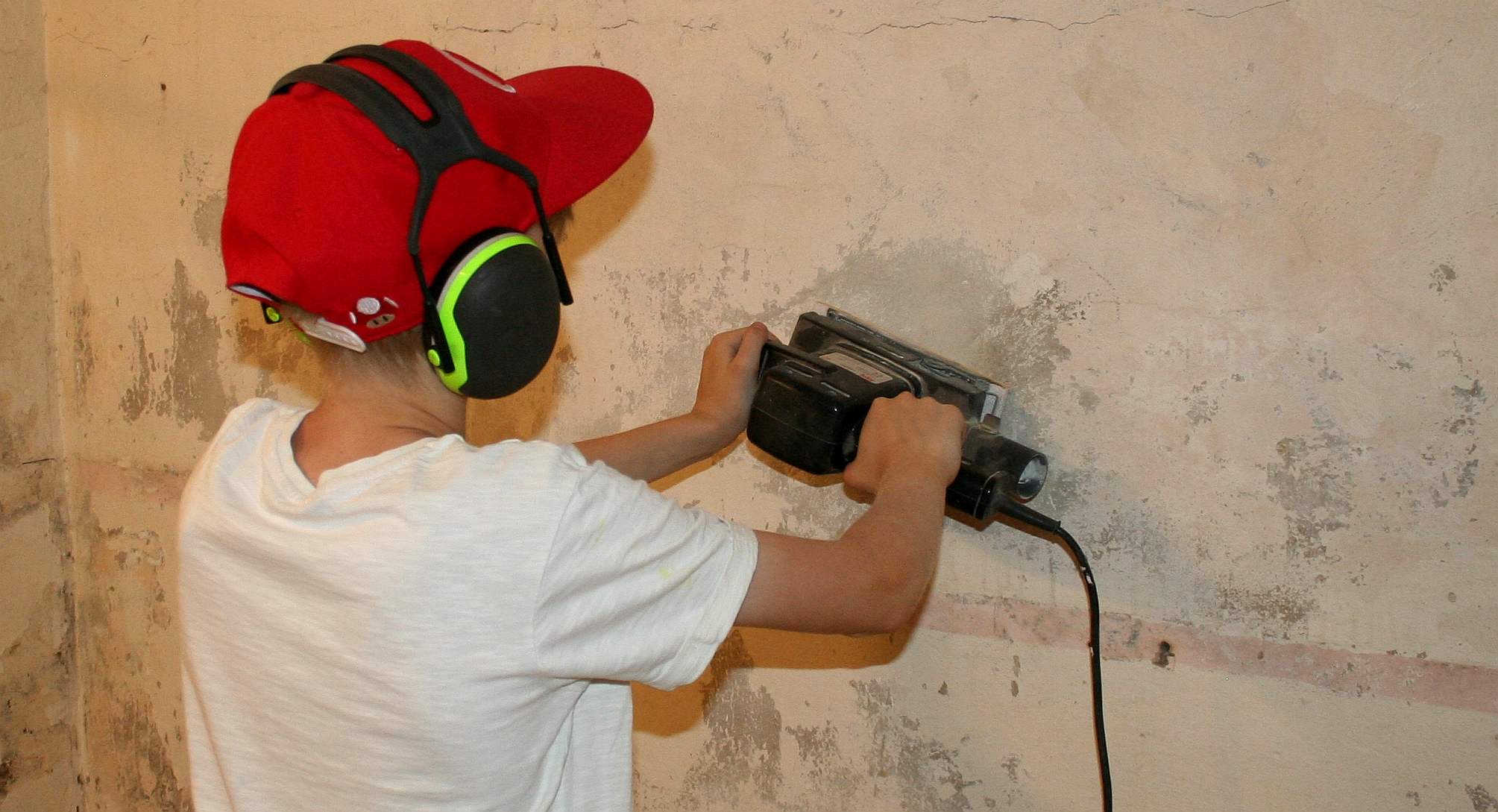 VOLUNTEER - Our youngest team member enjoyed learning how to strip paint with a scraper and use hand held sanding blocks and this power sander to rub through the remaining paint until a sound surface was reached. Copyright © photograph July 26 2019 Cleaner Ocean Foundation.
We an only work on this project as and when there are gaps in other projects. For example, this year (2019) it was all we could do to remove the domestic junk and strip the walls down ready for sealing. We applied for funding which included a small sum for fitting out of this facility. But the Dti at first said we were not eligible to lead a funding bid, and later said we'd gotten a date wrong and that this could not be amended.
Subsequently, having looked at the funding rate and reconsidered, the Foundation decided not to pursue applications within the UK that were likely to stretch solvency to breaking point, but to wait and see what the new Horizon Europe calls might bring in from January 2021. There are no appropriate calls under the current round of Horizon 2020 Research & Innovation funding (@ 26-07-19).
We are now assisting Bluebird Marine Systems to prepare a proposed bid for the Elizabeth Swann, long range zero carbon cruiser. Should funding come in from other sources, we might continue to prepare this unit.
LINKS & REFERENCE
https://en.wikipedia.org/wiki/Marine_Biological_Laboratory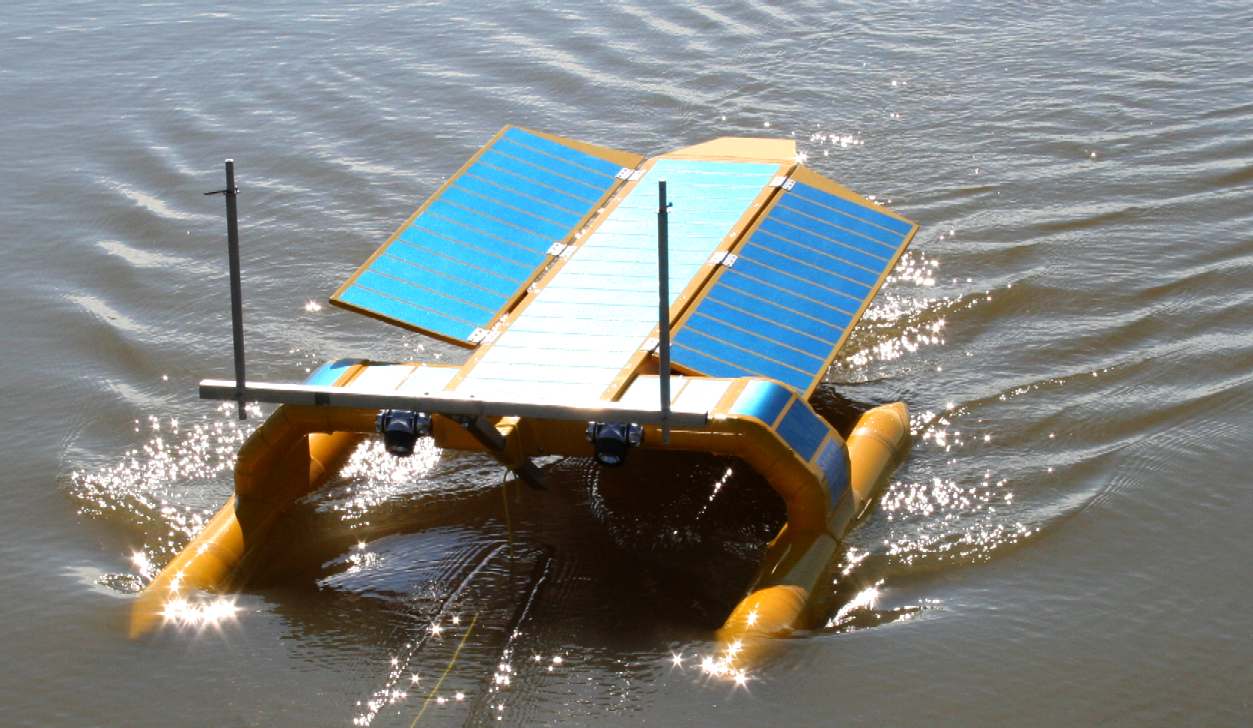 OCEAN CLEANER - SeaVax is designed to operate in fleets. The Cleaner Ocean Foundation is looking to world leaders for help with nothing so far on the horizon. We are thus considering crowd funding and other initiatives designed to generate donations.
This website is provided on a free basis as a public information service. Copyright © Cleaner Oceans Foundation Ltd (COFL) (Company No: 4674774) 2019. Solar Studios, BN271RF, United Kingdom. COFL is a charity without share capital. The names Amphimax™ RiverVax™ and SeaVax™ are registered trademarks.