FERRIES - ACROSS THE IRISH SEA
ABOUT - CLIMATE CHANGE - CONTACTS - FOUNDATION - HOME - OCEAN PLASTIC
PLEASE USE OUR A-Z INDEX TO NAVIGATE THIS SITE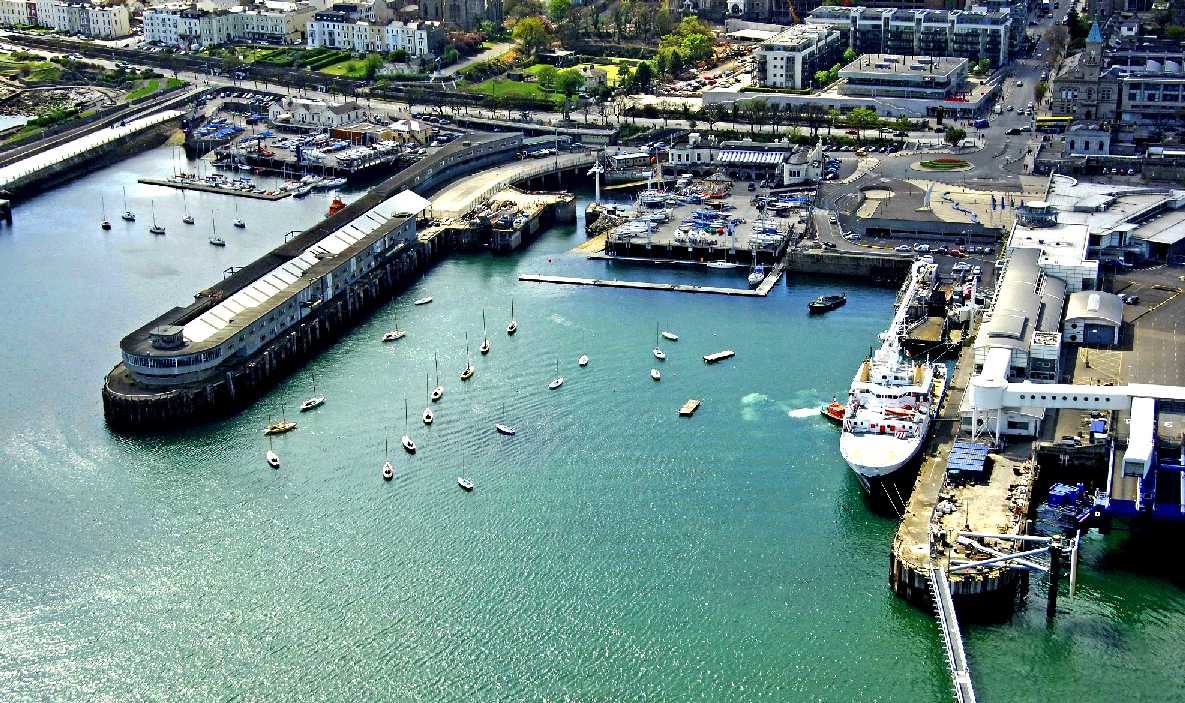 There are many ways to cross the Irish Sea to enjoy the Emerald Isle for pleasure or for business.
You can travel to several different ports across the Irish Sea which include the ferry to Northern Ireland with Belfast and Larne, as well as Rosslare and Dublin in the Republic of Ireland.

What is the best ferry to Ireland?

There are plenty of options if you are looking for ferry tickets to Ireland. You can select from a ferry from Scotland to Ireland, or from ports in England, Wales and Isle of Man, with four different ferry companies. Isle of Man Steam Packet run the crossings from Douglas, whilst Stena Line, Irish Ferries and P&O Ferries deliver ferry crossings to Ireland from England, Scotland and Wales.

How many crossings to Ireland?

There are a huge range of daily ferries to Ireland throughout the whole years. Crossing times range from a duration of two hours from Cairnryan to Larne, to longer routes like the eight-hour crossing to Belfast from Liverpool Birkenhead and plenty in between.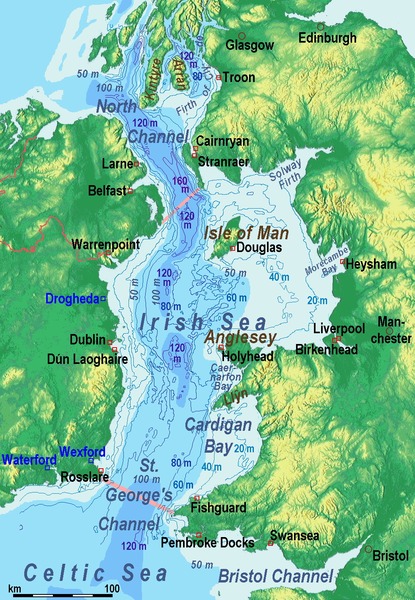 Because Ireland has neither tunnel nor bridge to connect it with Great Britain, the vast majority of heavy goods trade is done by sea. Northern Ireland ports handle 10 million tonnes (9,800,000 long tons; 11,000,000 short tons) of goods trade with the rest of the United Kingdom annually; the ports in the Republic of Ireland handle 7.6 million tonnes (7,500,000 long tons; 8,400,000 short tons), representing 50% and 40% respectively of total trade by weight.

The Port of Liverpool handles 32 million tonnes (31,000,000 long tons; 35,000,000 short tons) of cargo and 734,000 passengers a year. Holyhead port handles most of the passenger traffic from Dublin and Dún Laoghaire ports, as well as 3.3 million tonnes (3,200,000 long tons; 3,600,000 short tons) of freight.

Ports in the Republic handle 3,600,000 travellers crossing the sea each year, amounting to 92% of all Irish Sea travel.

Ferry connections from Wales to Ireland across the Irish Sea include Fishguard Harbour and Pembroke to Rosslare, Holyhead to Dún Laoghaire and Holyhead to Dublin. From Scotland, Cairnryan connects with both Belfast and Larne. There is also a connection between Liverpool and Belfast via the Isle of Man or direct from Birkenhead. The world's largest car ferry, Ulysses, is operated by Irish Ferries on the Dublin Port–Holyhead route; Stena Line also operates between Britain and Ireland.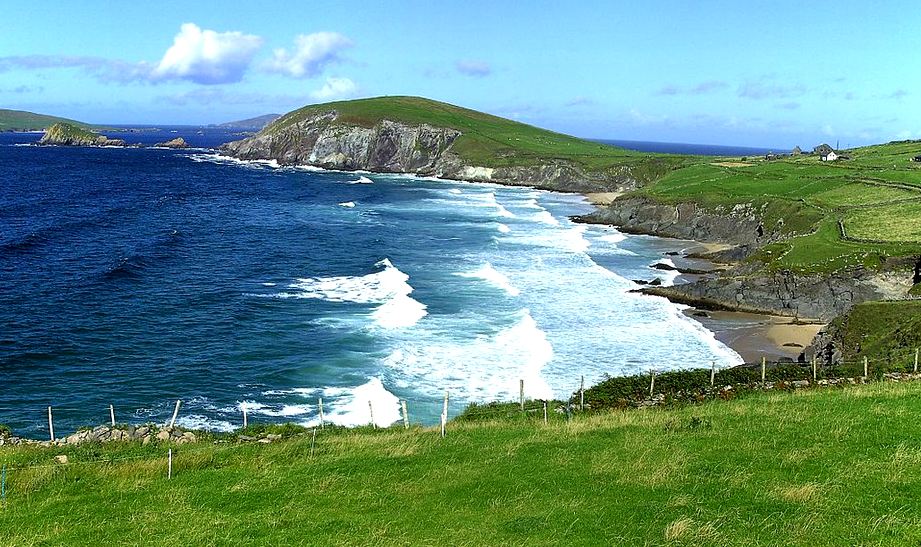 COASTAL TOURISM

Coastal Tourism is based on a unique resource combination at the border of land and sea environments: sun, water, beaches, outstanding scenic views, rich biological diversity (birds, whales, corals etc), sea food and good transportation infrastructure. Based on these resources, various profitable services have been developed in many coastal destinations such as well maintained beaches, diving, boat-trips, bird watching tours, restaurants or medical facilities.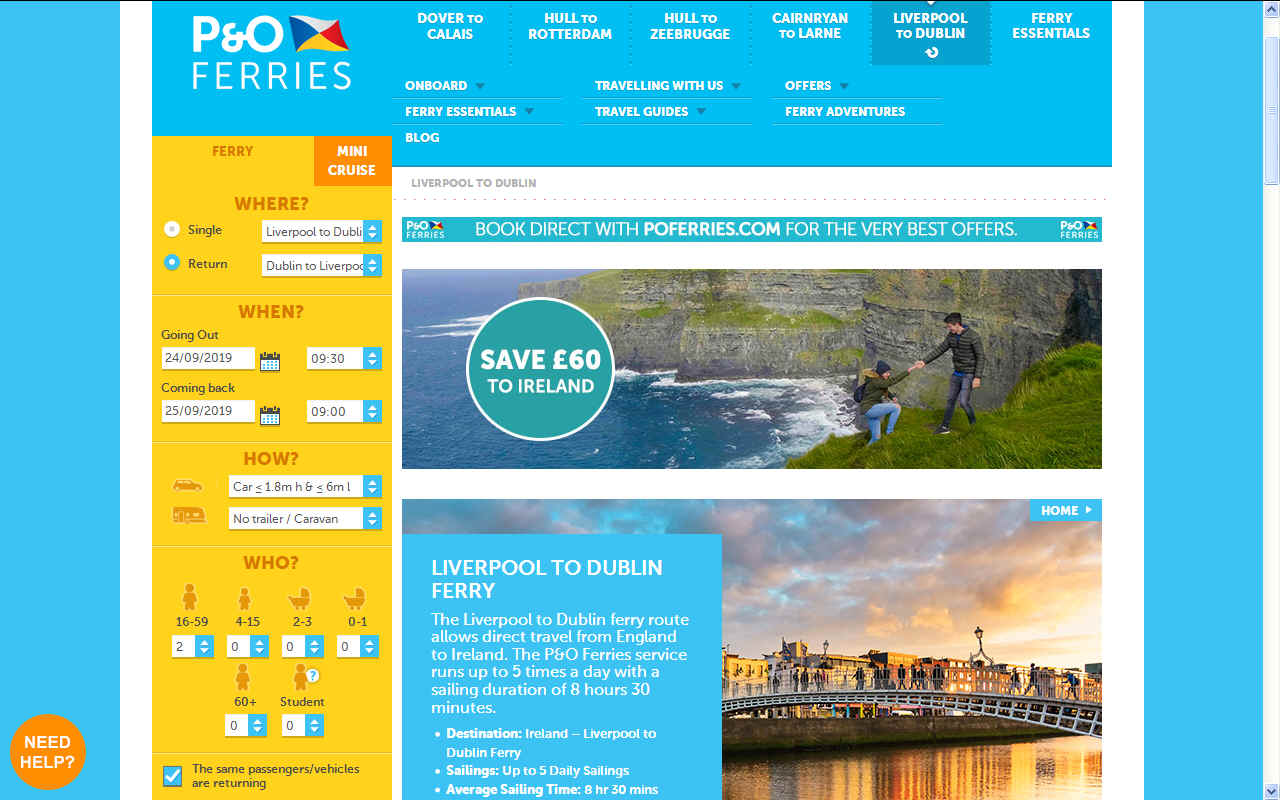 P&O FERRIES
Getting a ferry to Ireland is easy when you travel with P&O Ferries on their Liverpool to Dublin route. With regular daily and nightly crossings, no baggage limits when you travel, and two free meals included in your ticket price. You can travel in your own vehicle. Whether you're embarking on a solo road trip with your car, travelling for work in your van, or planning a family excursion in the caravan.

You can also enjoy a good night's sleep in the privacy of your own cabin if you're travelling on one of their overnight crossings. Foot passengers can get to Ireland via their Cairnryan to Larne route instead.
Your trip to the Emerald Isle is sure to be one full of magical outdoor adventures and exciting cultural discoveries. Ireland is a fantastic country with so much to explore, such as the breathtakingly beautiful coastline in County Donegal with unbeatable views of the Atlantic Ocean. If you're looking for a more metropolitan adventure, then getting off the ferry a mere 10 minutes from the centre of Dublin will be a dream come true. Whether you want to try some authentic Guinness at the factory and witness some incredible panoramic views of the city from the factory's tower, or soak up some culture in this UNESCO City of Literature.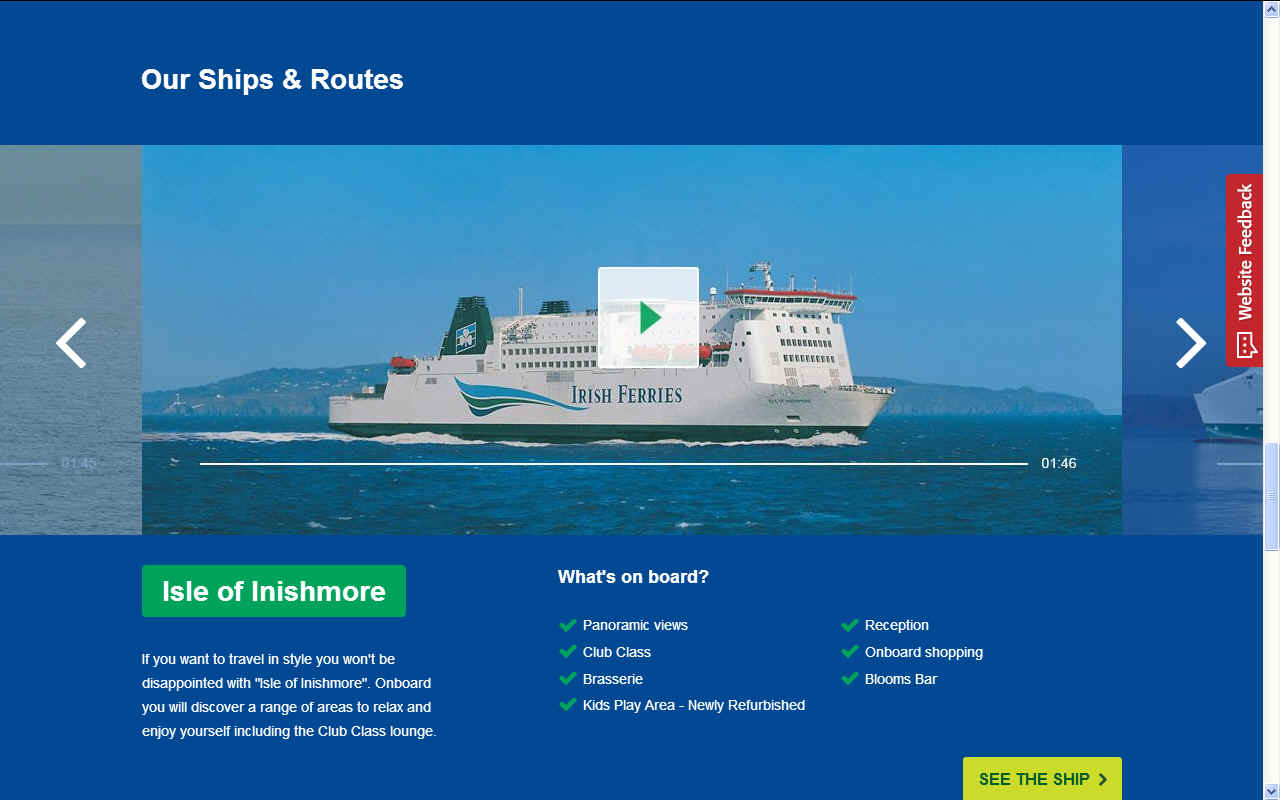 The ferries that connect the two islands are the Republic's main surface life-line. Not only does Britain account for 12% of Ireland's external trade in goods, but the "land bridge" via the Channel Tunnel is the quickest route for lorries between Ireland and the rest of the European Union. The continental EU, representing 38% of trade in goods, is Ireland's biggest market.

Lorries can drive onto a ferry from Dublin or Rosslare to Britain at 9am and be in Paris by midnight, says Verona Murphy, president of the Irish Road Haulage Association. Direct ferries to the continent, from Rosslare to Roscoff or Cherbourg in France, take at least 17 hours for the crossing alone. They also cost more: about €1,000, compared with €540 for the Irish Sea and Channel Tunnel crossing.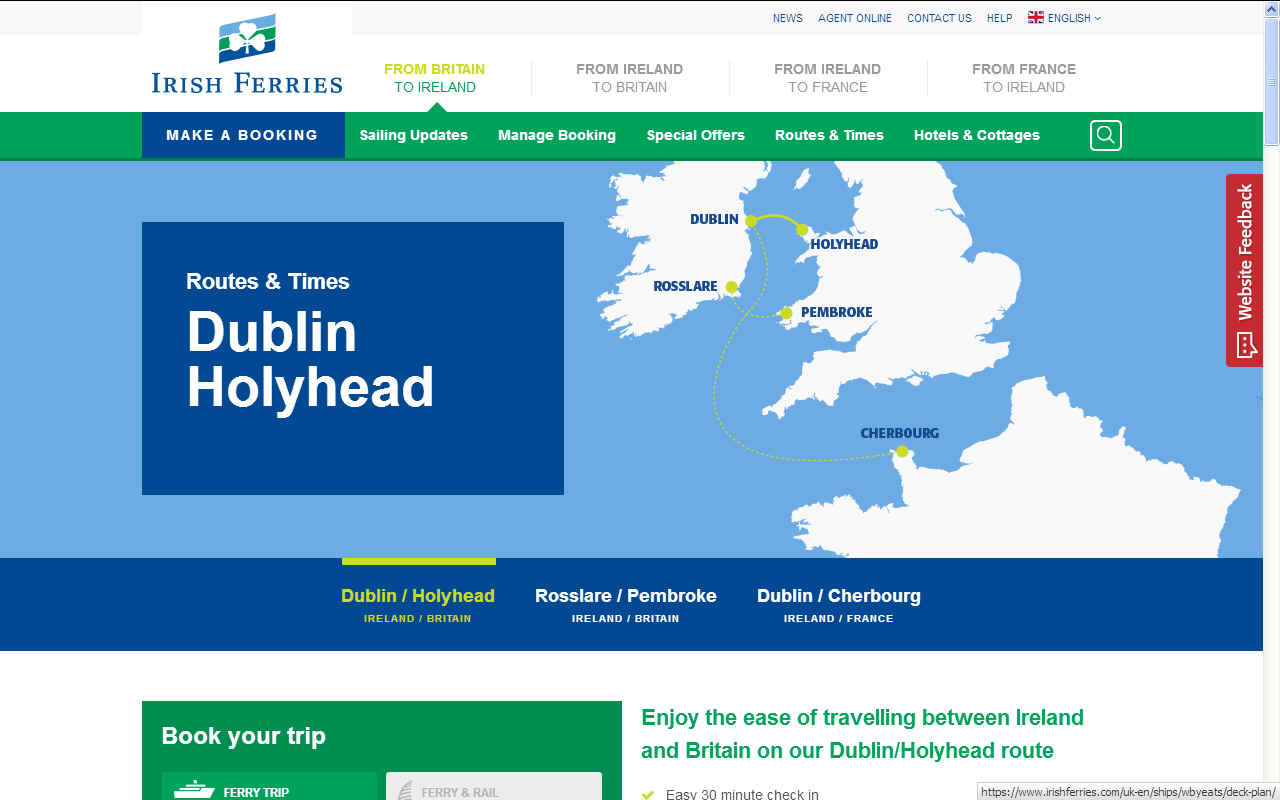 STENALINE
Stena Line is an international transport and travel service company and one of the world's leading ferry operators. The company was founded in 1962 and is headquartered in the Swedish City of Gothenburg. During 2018, Stena Line transported approximately 7.6 million passengers, 1.7 million cars and 2.1 million freight units.
Stena Line has Europe's most comprehensive route network, consisting of 21 strategically located ferry routes across Northern Europe, operating in Scandinavia, the Baltics, the North Sea and the Irish Sea with a fleet of 38 vessels. Stena Line also owns and operates five ports and has approximately 5,600 employees with a turnover of 14 000 MSEK.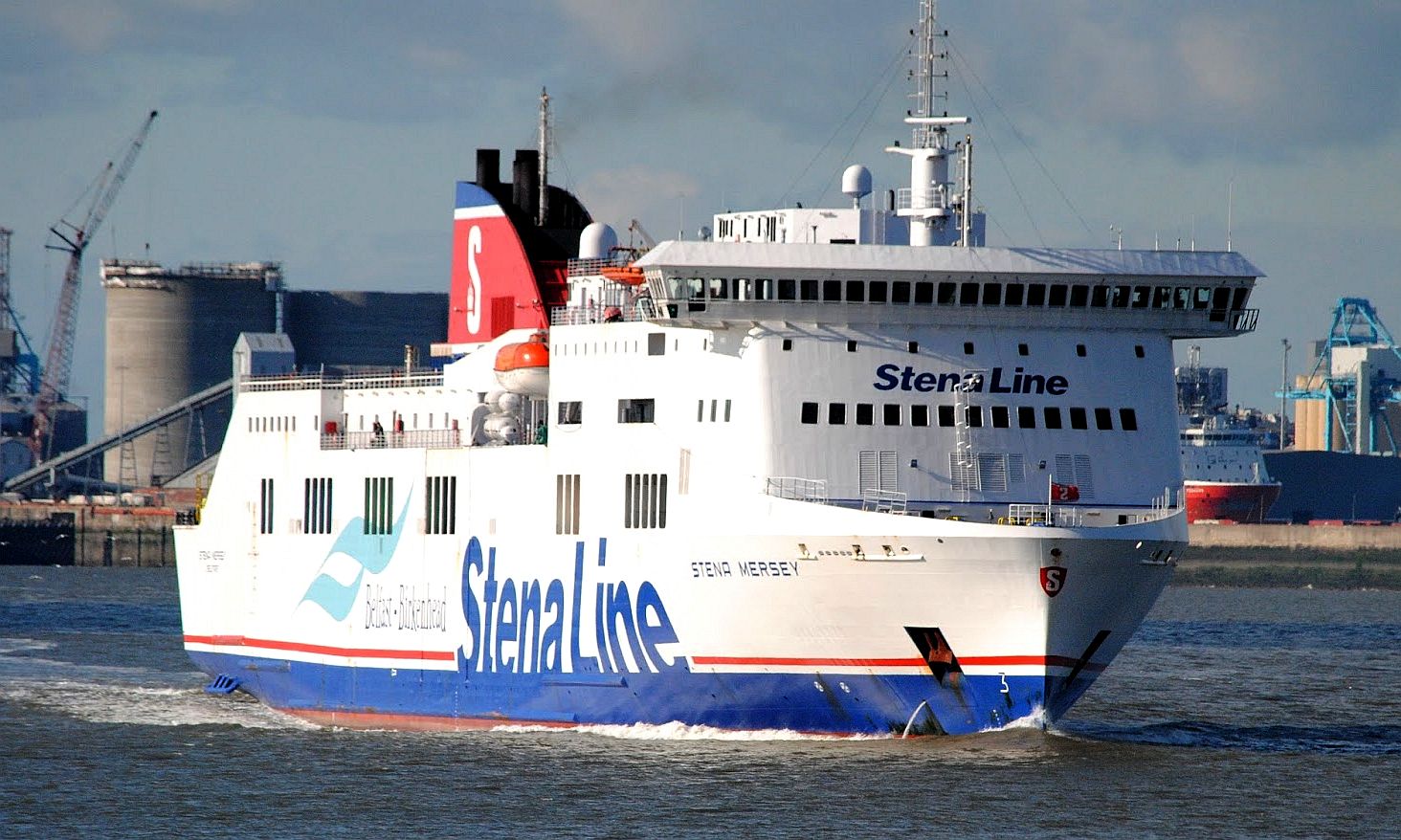 The Irish Sea separates the islands of Ireland and Great Britain; linked to the Celtic Sea in the south by St George's Channel, and to the Inner Seas off the West Coast of Scotland in the north by the Straits of Moyle. Ireland and all countries that comprise the United Kingdom are on its shoreline: Scotland on the north, England on the east, Wales on the southeast, and Northern Ireland and the Republic of Ireland on the west.

The Irish Sea is of significant economic importance to regional trade, shipping and transport, fishing, and power generation in the form of wind power and nuclear power plants. Annual traffic between Great Britain and Ireland amounts to over 12 million passengers and 17 million tonnes (17,000,000 long tons; 19,000,000 short tons) of traded goods.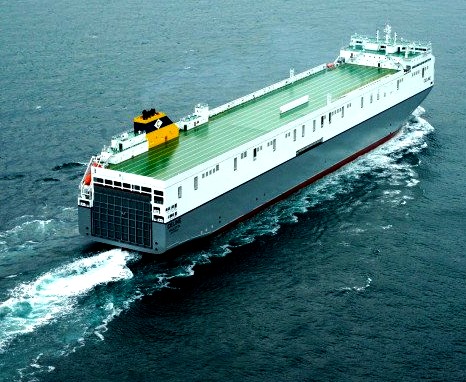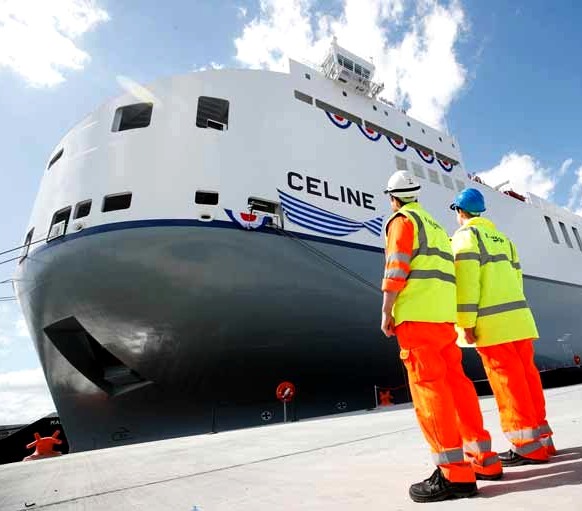 BREXIT BUSTER CHRISTENING APRIL 2018

By any measure, the vertigo inducing ship moored at a specially built quay at the heart of the sprawling port is massive. It can accommodate more than 600 lorries and is almost twice the size of any ferry currently operating out of Dublin Port. If all the parking lanes on the 235m long boat were laid end to end, it would stretch to almost 8 kilometres, making it the world's largest short sea roll-on roll-off vessel.
It is hoped its size will allow hundreds of thousands of additional tonnes of freight go to and from the Continent each year, bypassing Britain and the border controls and paperwork that may be inevitable if a hard Brexit becomes a reality.
Leo Varadkar, Ireland's prime minister, stood smiling on the quay at Dublin Port last week after christening the hulking ship rearing up behind him. Officially the 235m long vessel capable of carrying 600 trucks bears the name Celine, but in Irish circles they know it by a different name: Brexit Buster.

The world's biggest short sea roll-on roll-off vessel, its vast hull gleaming in the early summer sun, will provide a direct route for Irish exporters to ship their goods directly to the EU without passing via Britain, avoiding the border controls that could spring up at UK ports after Brexit.
The operator of Celine, CLdN Ro-Ro SA, based in Luxembourg, which had previously published a fleet development programme, has announced the expansion of its Irish service due to newbuilds entering service.
CONTACTS
Stena Line Limited
Stena House
Station Approach
Holyhead
Anglesey, LL65 1DQ
Irish Ferries,
P.O. Box 19,
Alexandra Road,
Ferryport,
Dublin 1
Eircode D01 W2F5
Tel: 0818 300 400
Tel: +353 818 300 400
Fax: +353 1 819 3942
Fax: +353 1 607 5660
Irish Ferries,
Rosslare Harbour,
Co Wexford

Tel: 053 913 3158
Tel: +353 53 913 3158
Fax: +353 53 913 3544

Monday - Friday 0800-1900
Saturday 0800 - 1600

info@irishferries.com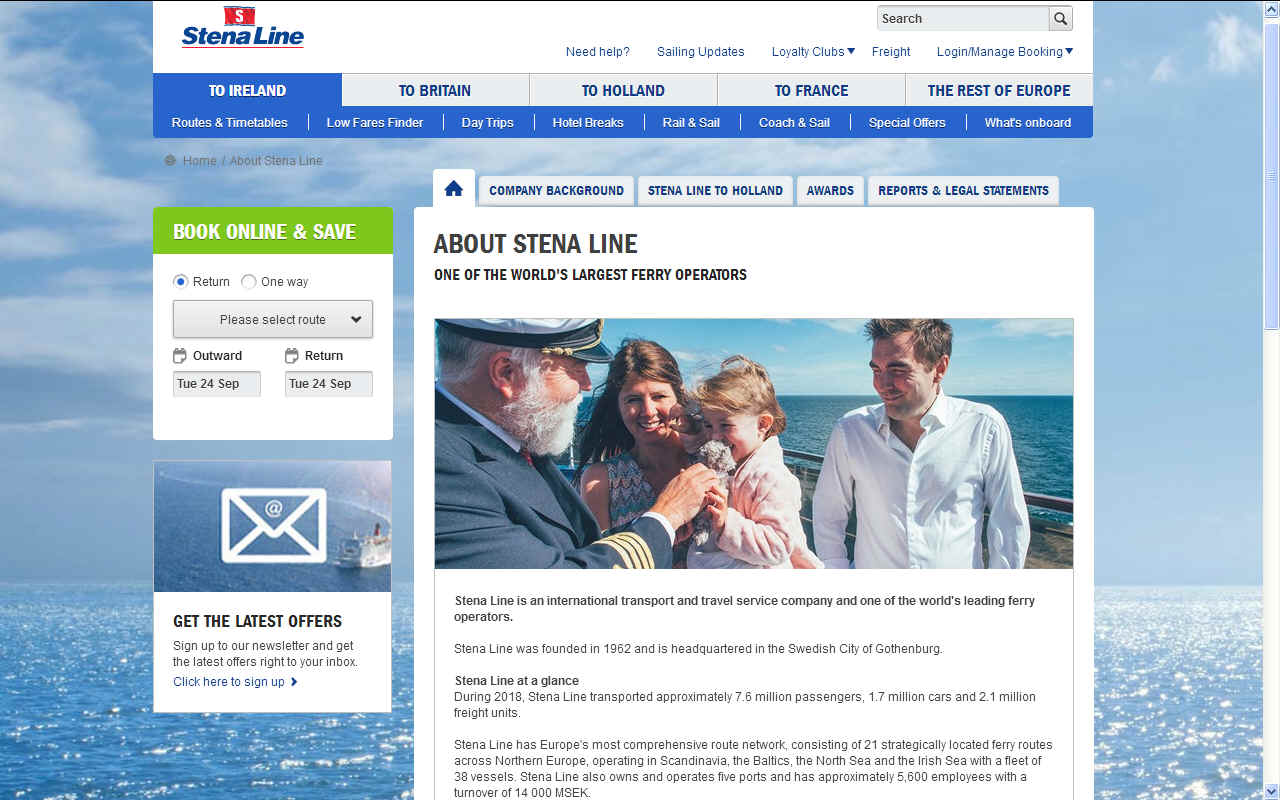 A study in July 2021 has shown that the hull design of a trimaran, could be adapted to cross the Atlantic on hydrogen power alone, with solar assistance, as a top up power source. Food for thought for Waterborne and Zero Emission Waterborne Transport (ZEWT) advocates in Europe. The aim would be to adapt the concept to practical ZESTA ferries, especially for island nations who depend on shipping for their economies. The proposed design is also safer, leak wise.
A-Z INDEX OF H2 POWERED FUEL CELL SHIPS

BARILLEC MARINE
LINKS & REFERENCE
https://www.stenaline.co.uk/ferries-to-ireland
https://www.irishferries.com/uk-en/to-ireland-from-britain
http://www.poferries.com/
https://www.irishferries.com/
ADRIATIC - ARCTIC - ATLANTIC - BALTIC - BAY BENGAL - BERING - CARIBBEAN - CORAL - EAST CHINA
ENGLISH CH - GULF GUINEA - GULF MEXICO - INDIAN - IRISH - MEDITERRANEAN - NORTH SEA - PACIFIC - PERSIAN GULF
SEA JAPAN - STH CHINA - SEA LEVEL RISE - SOUTHERN OCEAN
This website is provided on a free basis as a public information service. copyright © Cleaner Oceans Foundation Ltd (COFL) (Company No: 4674774) 2019. Solar Studios, BN271RF, United Kingdom. COFL is a charity without share capital. The names Amphimax™ RiverVax™ and SeaVax™ are trademarks.