A-Z - ZERO EMISSION HYDROGEN FUEL CELL SHIPS
ABOUT - CLIMATE CHANGE - CONTACTS - FERRY OPERATORS - HOME - OCEAN PLASTIC
PLEASE USE OUR A-Z INDEX TO NAVIGATE THIS SITE
CONVERSION, CONVERSION, CONVERSION - It is the number of additional stages of splitting water using electricity, storing as a gas and then recombining it to extract the electricity that was put in at the beginning at a huge net energy loss. Elon Musk has a point don't you think?
A-Z INDEX OF H2 POWERED FUEL CELL SHIPS

BARILLEC MARINE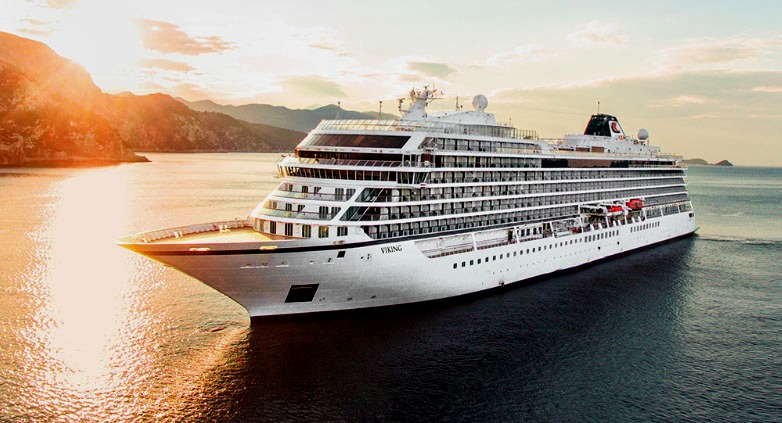 G-CAPTAIN - CLEANING UP OUR ACT JULY 29 2013
In the midst of heightening bunker fuel prices and regulatory pressures around dirty fuel and the resulting combustive emissions, the maritime industry is beginning to explore alternative fuel avenues spanning from relatively risk free solutions such as Low Sulphur Fuel Oil (LSFO) to solutions with a higher risk profile, such as hydrogen fuel.

Hydrogen fuel is in fact growing in popularity across the globe. In the past, hydrogen was largely reserved for industrial endeavors, used to power large and energy intensive equipment, or was simply a byproduct of industrial gas production. However, in recent years, hydrogen has been attracting more attention as a potential fuel for transportation.

In 2002, Bellona identified hydrogen's potential: "In a global perspective, hydrogen as an energy carrier will be of central importance in diminishing the greenhouse effect and local pollution," it stated.

Hydrogen can act as a successful energy carrier. That energy can be delivered to fuel cells and be converted to generate electricity and heat. Fuel cells are highly efficient energy conversion devices that produce clean, silent, reliable power for as long as a fuel is available – with emissions of hot water.

Whilst hydrogen gas is not found in nature in its pure form, it has the advantage that it can be generated locally by electrolyzing water. Electricity is required to power this process and if the electricity comes from renewable sources such as solar energy or wind power, the hydrogen produced is a 100% renewable zero-carbon fuel. This fuel can be stored to produce completely renewable power-on-demand. Hydrogen can also be produced by reforming (separating it from) hydrocarbon fuels like natural gas, propane, or even diesel.

Exploring the Concept

The first steps for utilizing hydrogen as a fuel source in the maritime industry have been initiated through the development of working concepts from which real-life models and trials can be successfully developed.

For example, earlier this year Caledonian Marine Assets Ltd (CMAL) completed a feasibility study for Scottish Enterprise on the viability of the hydrogen vehicle ferry.

At the time, Guy Platten, chief executive of Caledonian Maritime Assets, said: "I'm confident we can build a ship with hydrogen fuel cells – it's an exciting prospect. It could be a game changer for Scotland if we go ahead with this. We would have a carbon-neutral ship with no emissions. The potential is massive."

Guy Platten added that £500,000 of further funding would be needed to develop the project design, including into the manufacture and storage of hydrogen in ports. A favorable outcome from this design study could lead to a £15 million demonstration vessel being built within a few years.

In 2012, Germanischer Lloyd set out a design concept for a zero-emission container feeder vessel. Designed for Northern European feeder services, it would use liquid hydrogen as fuel to generate power with a combined fuel cell and battery system. It would have a full open-top 1,000 TEU intake and 160 reefer positions at a service speed of 15 knots.

The vessel would be powered by a fuel cell system that delivers up to 5 MW to two podded propulsors. A battery system provides peak power. Multiple type C tanks hold 920m3 of liquid Hydrogen to facilitate a roundtrip equivalent to ten full operating days.

The vessel would run on two 48 kW fuel cells and stores hydrogen onboard in 12 x 350 bar (high pressure) hydrogen tanks. The hydrogen is actually supplied to the fueling station as a liquid, and evaporated and compressed before being pumped onto the vessel.

The overall infrastructure and large-scale applicability of hydrogen fuel and its supportive technology needs to be assessed as well. Just a few weeks ago, Sandia announced the positive results of its own study of port-based infrastructure and supply.

"A barge-mounted hydrogen-fueled proton exchange membrane (PEM) fuel cell system has the potential to reduce emissions and fossil fuel use of maritime vessels in and around ports," the study stated.

"The conceptual design of the system is found to be straightforward and technically feasible in several configurations corresponding to various power levels and run times," it continued.

Supplying a container ship with average power and run times (1.4 megawatts over 48 hours) requires four 40-ft containers, two for the fuel cell and two for hydrogen fuel storage, whilst less power-intensive vessels – such as tugboats – would only require a single container, Sandia explained.

"You can replace the diesel generator with a hydrogen fuel cell without changing the operations. It's just a power source in a box, a shipping container in this case," said Joe Pratt, author of the study.

"A successful deployment of the containerized fuel cell on a floating platform in a typical marine environment will be useful not only in this particular service, but also because it validates the concept for the larger, container-ship-sized application," he said.

Reality: Current Global Uptake

Despite the expense and potential risk in adopting a relatively unproven technology, a number of projects have come to fruition in an effort to support the industry's switch to more sustainable sources of energy beyond concept-based work.

The world's first hydrogen-powered ship was launched in 2009, developed by German company Alster-Touristik GmbH. The ship, called the FCS Alsterwasser, runs on hydrogen fuel cells that generate 100 kW. It holds 100 passengers and has been operating on inner-city waterways in Hamburg, Germany for more than 1,900 hours.

Meanwhile Sener, the Spanish engineering group, has worked on submarines with Howaldtswerke-Deutsche Weft (HDW), to develop a fuel cell-based propulsion system equipped with methanol reformer technology in which the methanol is converted into hydrogen. It is to be completed by the end of this year.

DNV Research and Innovation in partnership with FellowSHIP has installed a 330 kW fuel cell on Viking Lady, an offshore supply vessel operational for more than 7000 hours. According to DNV's researcher Eirik Ovrum, fuel cells can have future within shipping: "DNV has paved the way for safe and smooth introduction of fuel cells for ships. We recognize that it will take time before fuel cells can become a realistic on-board alternative, mostly restricted by costs, but the FellowSHIP project has taken some important first steps towards a future for fuel cells on ships."

Hydrogen Fuel Innovation in the UK

The technology has been gaining in credibility through a number of projects that have gone beyond highlighting the technology's theoretical potential to its proven practical application, and the United Kingdom, home to Fathom's HQ, has been host to a number of recent interesting developments in the sector.

Britain's first hydrogen-powered ferry service has been launched by Aurigra Energy in the city of Bristol following three years of development and £250,000 funding from the city council.

Powered by a 12kW fuel cell via permanent magnet DC motors with speeds of six to 10 knots, the ferry carries 12 passengers and two crew. It used hydrogen and oxygen to generate power, thereby producing water and heat as its by-products. The hydrogen fuel and refueling station for the ferry are supplied by Air Products. It will be running throughout the summer to highlight the possibilities of hydrogen-powered technologies.

Emma Guthrie, Business Development Manager, Hydrogen Energy Systems Air Products said: "The Hydrogenesis ferry is a genuine example of how hydrogen can be used to power a transport vehicle in a green and efficient way. Air Products is providing both the SmartFuel® hydrogen and the fueling station for this project since it is these kinds of innovative ideas we consider to be important in getting the general public, industry and Government to take notice of hydrogen and the contribution it could make to cutting air pollution."

"If the UK is to cut emissions from transport then hydrogen must be part of the future transport mix," she concluded.

Whilst it was expensive to develop both the vessel and the supporting infrastructure, the vessel's hydrogen consumption has fallen below projections, with refills needing to occur every four days instead of once a day as originally anticipated.

Jas Singh, Managing Director of Auriga Energy, highlighted the benefits of the project: "Demonstrate operation of the ferry in a variety of environmental conditions (we have operated since the end of February and now in the heatwave); help quantify potential CO2 reductions with widespread adoption as the Hydrogenesis is zero emissions, quiet and leaves no oil slick; de-risk the installation and operation of fueling infrastructure (the public and authorities are now comfortable with the refueling station in the public area); resolve certification and insurance issues (the boat is CE marked and licensed to carry passengers); inform and educate the public so that all users are very happy and the publicity drive is part if that; evaluate the commercial case for hydrogen ferry operations because at the operational level, it's looking very good compared to diesel."

Part of laying down the groundwork for the future development of hydrogen-powered vessels is to develop the necessary regulations; this 12-seat pioneer will allow the Maritime Coastal Agency to develop a regulatory framework based on their experience with Hydrogenesis in preparation for further uptake in the market.

Moving forward, the consortium will not be resting on its laurels; instead, the next step following on from Hydrogensis will be to make the refueler installation permanent to ensure the continued operation of the vessel, whilst pursuing similar projects across the UK and elsewhere.

"If we can establish a commercial case supported by a political incentive, via e.g. declaration of a low/zero emissions zone in the harbour, then the further adoption within Bristol will give us more projects," Singh asserted.

"In the meantime, we are in discussion in [the UK for other projects] and … have had interest from elsewhere in the world," He continued.

The Hydrogen Future: Market and Barriers to Uptake

Marine energy systems are intrinsically not connected to electrical grids and need to operate with high reliability for long periods.

Whilst the technology is now available for small vessels with regular refueling ability, Singh asserted that wider commercialization of the technology will take a couple of decades due to a number of market barriers related to the demands of marine transport vessels as mentioned above.

"The main challenges are the storage of large quantities of the Hydrogen fuel on board and the infrastructure at each end of the journey to refuel. New metal hydride and chemical storage processes are being developed to overcome some of the challenges," Singh explained to Fathom.

Also, a key issue to be aware of is that hydrogen is the smallest molecule in the world, which means a specialized logistics chain and storage is required. Currently, storage consists of heavy metal cylinders, which add extra burden on to the vessel's energy generation requirements.

Because hydrogen is so small, during transportation and storage, some will escape from the container or pipe, which requires ventilation in order to stop the unavoidable leakage from becoming dangerous to the surrounding environment. Pure hydrogen also corrodes metal, so extra maintenance will is needed.

In terms of emissions, there is also the fact that like cold-ironing, hydrogen fuel cells may simply be displacing the emissions on to another power source rather than making a net impact of emissions. Accordingly, GL's concept vessel proposes using wind energy to produce LH2. A 500 MW wind farm could produce up to 10,000 tonnes of liquid hydrogen from surplus power it is unable to feed into the grid.

However, Singh nonetheless remained positive: "The fuel cell technology can be scaled up quickly with the right investment. Once available then the process of certification requires the appropriate authorities to act (GL and DNV have made a start for smaller craft and I am in discussion with Lloyds Register to also commence the process)."

Conclusion

Whilst hydrogen has not been on the front page in terms of fuel alternatives, it is beginning to attract interest. Whilst the trend of the market has always been for ship owners and operators to turn to the cheapest fuel type or solution, this trend has and will become unsettled as the cheapest and sometimes dirtiest fuel options become more regulated and relatively expensive.

There is currently a number of viable alternatives competing against one anther to create a cleaner fuel market of unprecedented diversity. One thing is clear: this is not the end of the story for hydrogen.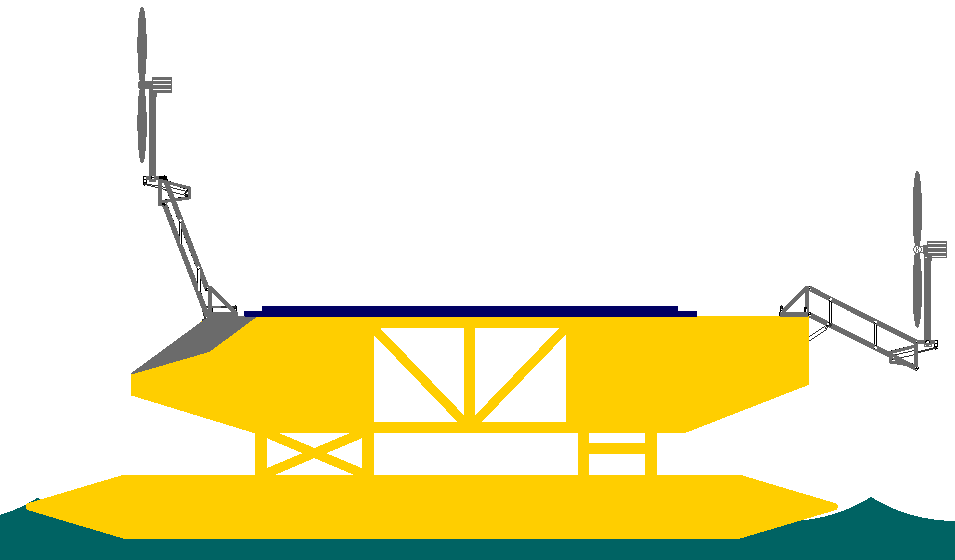 -
SOLAR & WIND POWERED FERRY - The Cross Channel Challenger (CCC) was a project on the drawing board in 2019 looking for backing to develop a coastal cruiser that is zero carbon just like the hydrogen projects, but where the vessel converts energy from nature onboard for propulsion without risk of hydrogen leaks or fires.
This is a toe-in-the-water project using budget off the shelf equipment to keep the costs down. Hence, the theoretical performance is lower than might be achieved but higher than the current benchmark. It is a useful stepping stone to medium range ferries and eventually bigger ships with longer ranges. Solar combined with wind power could be the winning combination. Comparing the two technologies will be interesting. For sure, the solar powered ferries will be safer and cheaper.
Solar and wind powered vessels do not need big hydrogen tanks next to docks for ships to fill up from. They do not need trucks to deliver the hydrogen from the conversion plants and last but not least, hydrogen is potentially dangerous, as the Zeppelin 'Hindenburg' demonstrated in 1937 when a spark ignited the fated airship, destroying it in minutes.
Since 2019, a study in July 2021 has shown that the hull design in basic, could be adapted to cross the Atlantic on hydrogen power alone, with solar assistance, as a top up power source. Food for thought for Waterborne and Zero Emission Waterborne Transport (ZEWT) advocates in Europe. The aim would be to adapt the concept to practical ZESTA ferries, especially for island nations who depend on shipping for their economies. The proposed design is also safer, leak wise.
Hydrogen is recognised as a fuel with the potential to deliver 100% zero-carbon operation in marine transport, but the systems proposed so far are expensive and complicated, where the first rule of engineering is to Keep It Simple Stupid: KISS.
The allure of the hydrogen economy is plain, splitting ordinary water using electrolysis to obtain oxygen and hydrogen gas is like a schoolboy chemist dream come true, especially if we can generate what appears to be free electricity using solar cells and wind turbines to split the water. Then the hydrogen is free right?
No, not really.
There is a cost, including the cost of manufacturing the solar panels or wind turbines and the transmission line installation and maintenance. The inefficiencies in the conversion and handling chain make hydrogen expensive to produce and so potentially un-competitive - as compared to using the electricity needed to convert water, directly.
In addition, hydrogen is dangerous unless stored very carefully. Space rockets powered by hydrogen and oxygen sometimes explode, with the Hindenburg zeppelin explosion being signs of things to come in a world fraught with human error. We'd be courting disaster. If something can happen, it will happen. Passengers would be traveling in potential time bombs.
CONTACTS
...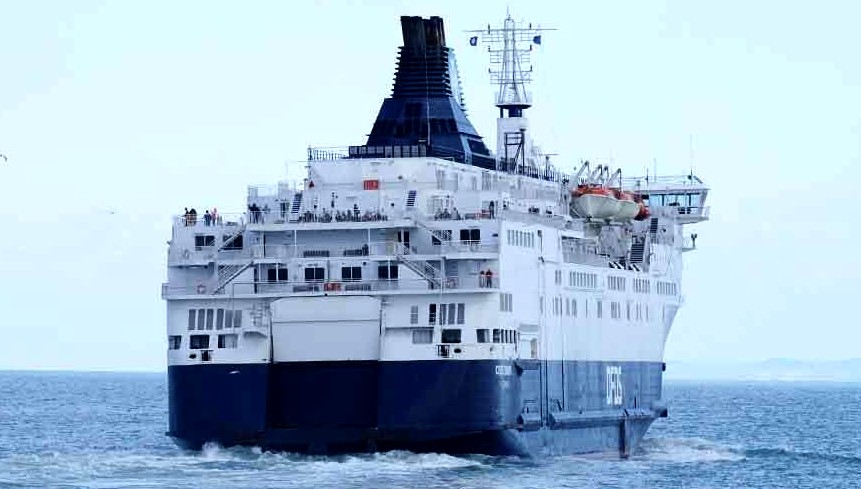 FERRY OPERATORS & ISLAND SERVICES
DFDS -
LINKS & REFERENCE
https://gcaptain.com/dawn-hydrogen-marine-fuel/
https://gcaptain.com/viking-planning-worlds-first-liquid-hydrogen-powered-cruise-ship/
https://shipandbunker.com/news/emea/756240-viking-cruises-unveils-plan-for-zero-emission-hydrogen-powered-cruise-ship
https://www.vikingcruises.co.uk/
https://worldmaritimenews.com/archives/243089/boreal-wartsila-join-forces-on-hydrogen-powered-ferries/
https://maritime-executive.com/article/hydrogen-fuel-cell-vessels-destined-for-france-and-norway
https://energy.sandia.gov/transportation-energy/hydrogen/market-transformation/maritime-fuel-cells/sf-breeze/
https://grist.org/article/a-ferry-that-runs-on-hydrogen-fuel-cells-is-coming-to-san-francisco/
ADRIATIC SEA - ARCTIC OCEAN - ATLANTIC OCEAN - BALTIC SEA - BAY OF BENGAL - BERING SEA - CARIBBEAN SEA
CORAL SEA - EAST CHINA SEA - ENGLISH CHANNEL - GULF OF GUINEA - GULF OF MEXICO - INDIAN OCEAN - IRISH SEA
MEDITERRANEAN SEA - NORTH SEA - PACIFIC OCEAN - PERSIAN GULF - SEA OF JAPAN - SOUTH CHINA SEA - SOUTHERN OCEAN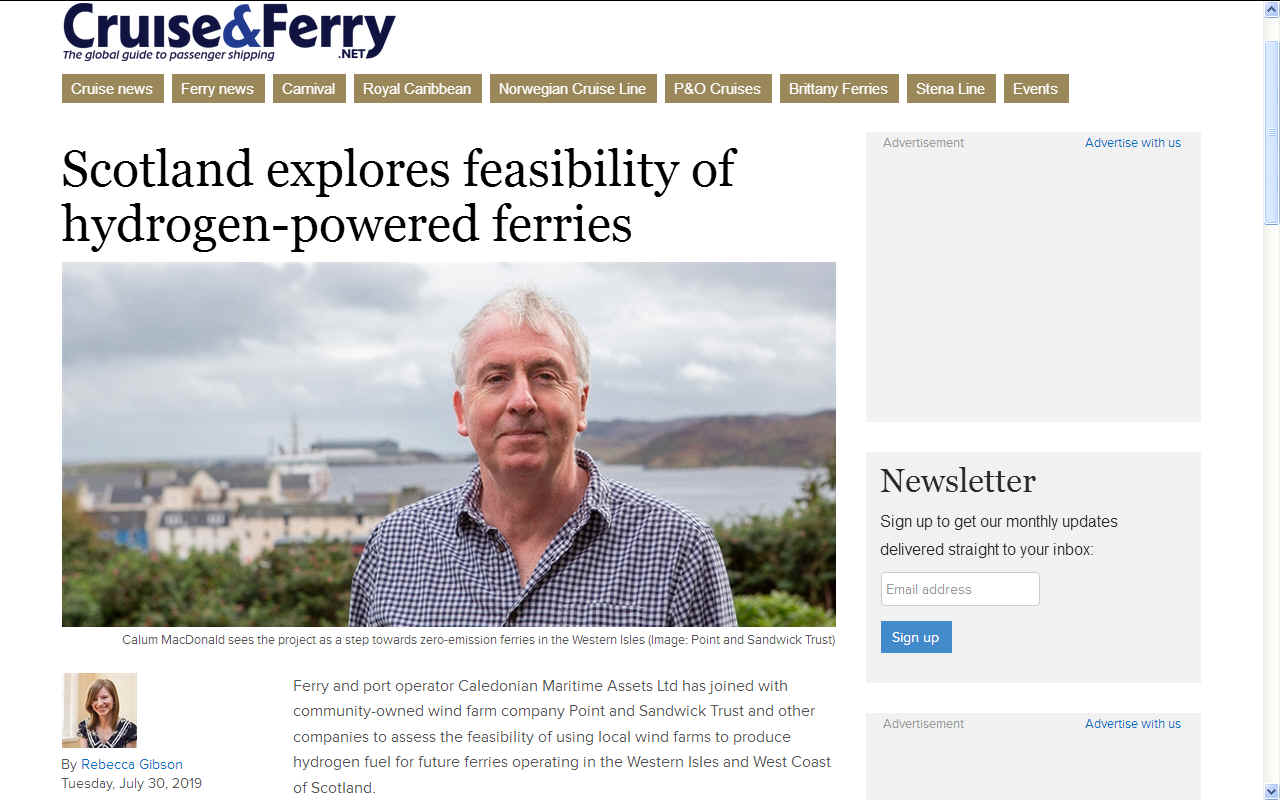 STUDY PUBLISHED - Point and Sandwick Trust, in collaboration with a number of industry partners (Wood, Siemens-Gamesa, Engie, ITM, CMAL, Johnston Carmichael and Ferguson Marine), have published a feasibility study to assess the suitability of using hydrogen produced from local wind farms to power future ferry services operating in the Western Isles and West Coast of Scotland. The study was part-funded by the Scottish Government's Low Carbon Infrastructure Transition Programme. Read the full report here.
This website is provided on a free basis as a public information service. Copyright © Cleaner Oceans Foundation Ltd (COFL) (Company No: 4674774) 2019. Solar Studios, BN271RF, United Kingdom. COFL is a charity without share capital.