TAHITI - 7th Waypoint
BLUE GROWTH - CIRCUMNAVIGATION - CONTACTS - DONATE - FOUNDATION - FUNDING - HOME - A-Z INDEX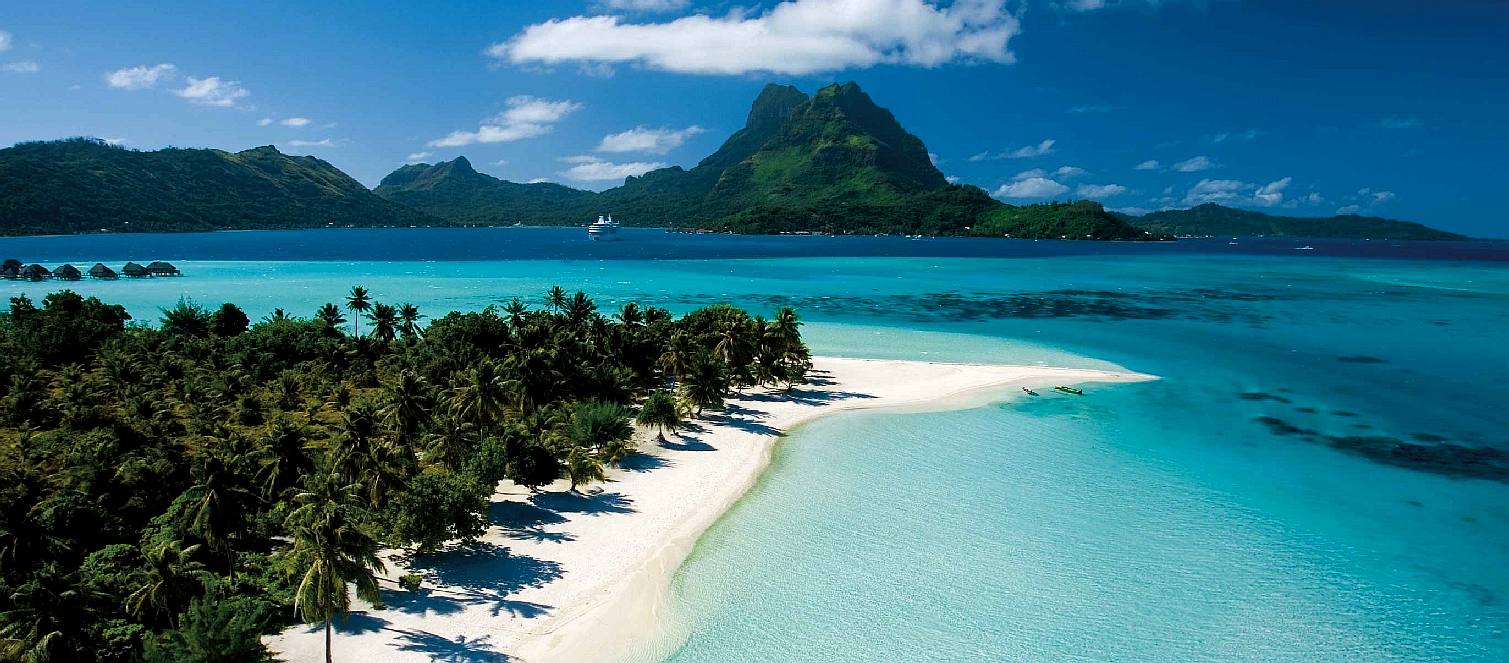 Tahiti (Otaheite) is the largest island in the Windward group of French Polynesia. The island is located in the archipelago of the Society Islands in the central Southern Pacific Ocean, and is divided into two parts: the bigger, northwestern part, Tahiti Nui, and the smaller, southeastern part, Tahiti Iti. The island was formed from volcanic activity and is high and mountainous with surrounding coral reefs. The population in 2017 was 189,517 (census), making it the most populous island of French Polynesia and accounting for 68.7% of its total population.

The island of Tahiti consists of two ancient eroded volcanic cones, Tahiti Nui and Tahiti Iti (the Taiarapu Peninsula), connected by the narrow Isthmus of Taravao. The island, with an area 403 square miles (1,043 square km), accounts for almost one-third of the total land area of French Polynesia. Papeete, on Tahiti's northwestern coast, is the capital and administrative centre of French Polynesia.

Tahiti is the economic, cultural and political centre of French Polynesia, an overseas collectivity (overseas country) of France. The capital of French Polynesia, Papeete, is located on the northwest coast of Tahiti. The only international airport in the region, Fa'a'ā International Airport, is on Tahiti near Papeete.

Édouard Fritch has been the President of French Polynesia since September 2014. He was born in Papeete.
Tahiti was originally settled by Polynesians between 300 and 800 AD. They represent about 70% of the island's population, with the rest made up of Europeans, Chinese people, and those of mixed heritage.

The island was part of the Kingdom of Tahiti until its annexation by France in 1880, when it was proclaimed a colony of France and the inhabitants became French citizens. French is the only official language, although the Tahitian language (Reo Tahiti) is widely spoken.

In the 1790s, whalers began landing at Tahiti during their fishing expeditions in the southern hemisphere. The arrival of these whalers, who were subsequently joined by merchants, marked the first major overturning of traditional Tahitian society. The crews introduced alcohol, arms and illnesses into the island. These first exchanges with westerners had catastrophic consequences for the Tahitian population, which shrank rapidly, ravaged by diseases. So many Tahitians were killed by disease that by 1797 the population was 16,000, later to drop to a low of 6,000.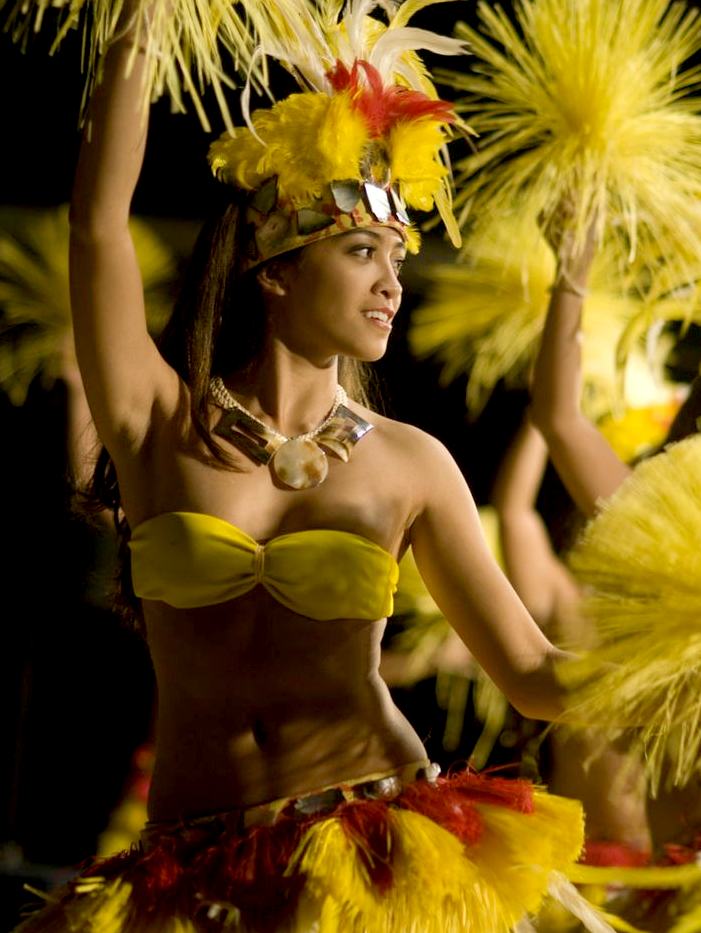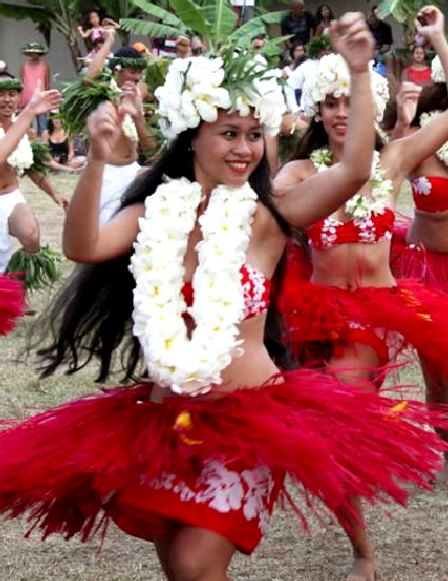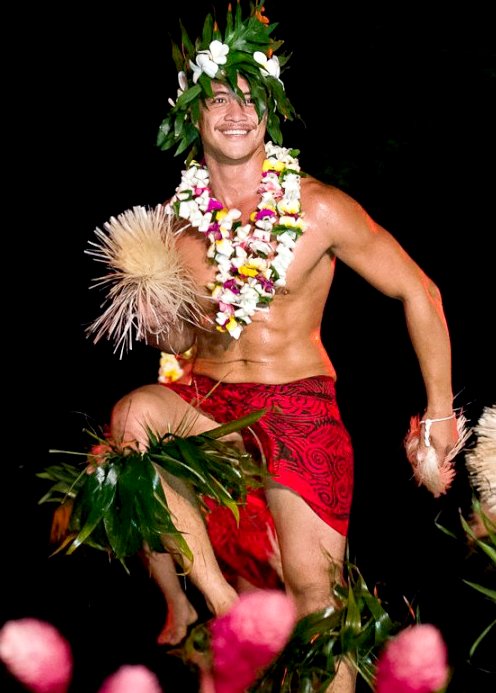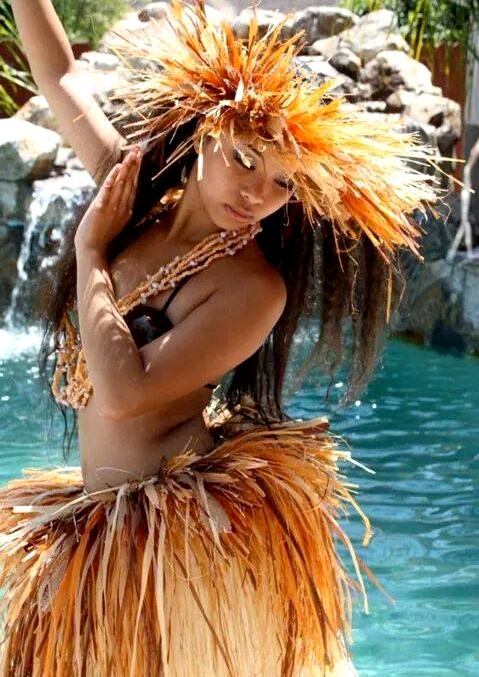 Tourism is a significant industry. The main trading partners are Metropolitan France for about 40% of imports and about 25% of exports. The other main trading partners are the US, Japan, Australia and New Zealand.

Tahitian pearl (Black pearl) farming is also a substantial source of revenues, most of the pearls being exported to Japan, Europe and the US. Tahiti also exports vanilla, fruits, flowers, monoi, fish, copra oil, and noni. Tahiti is also home to a single winery, whose vineyards are located on the Rangiroa atoll.

French Polynesia imports its petroleum and has no local refinery or production. Daily consumption of imported oil products was 7,430 barrels, according to the US Energy Information Administration. Tahiti would benefit massively from transition to renewable energy, but needs the world at large to follow suit to impact global warming.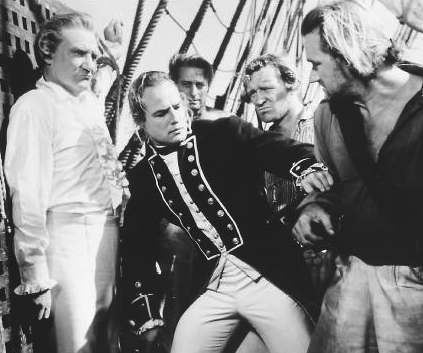 MOVIE - Mutiny on the Bounty (1935) is one of the best nautical adventure films of all time and one of MGM's greatest classics. The rousing, 18th century story of the Bounty's mutiny, directed by Frank Lloyd, was adapted from the first two volumes of the Charles Nordhoff-James Norman Hall 1932 best seller, The Bounty Trilogy (composed of Mutiny on the Bounty, Men Against the Sea, and Pitcairn Island).

For authenticity, the film was shot on location in the South Pacific's Tahiti, as well as on Catalina Island, Santa Barbara, and in MGM's Culver City studios, over a period of three months. The over-budget (about $2 million) MGM film was the studio's most expensive production since Ben-Hur: A Tale of the Christ (1926), but it was also the highest-grossing film of 1935 (at $4.5 million). It was the first remake to win Best Picture (it was a remake of In the Wake of the Bounty (1933) starring Errol Flynn as Fletcher Christian). It was nominated for a total of eight Academy Awards.
Our Trustees believe that it might be useful to anyone interested in progressing low carbon transport, for us to plan a route for the Elizabeth Swan, such that if it is deemed a worthy cause in the battle to tackle climate change, that we have a plan in place to demonstrate clean ocean transport is not as far away as one might imagine, should the political will crystallize to accelerate sustainable technology after COP 24 in December 2018.
If the Foundation were to support the initiation of such a challenge, it would be in a dual format, also being designed as an ocean awareness campaign to attract a global audience to gain the highest potential media coverage.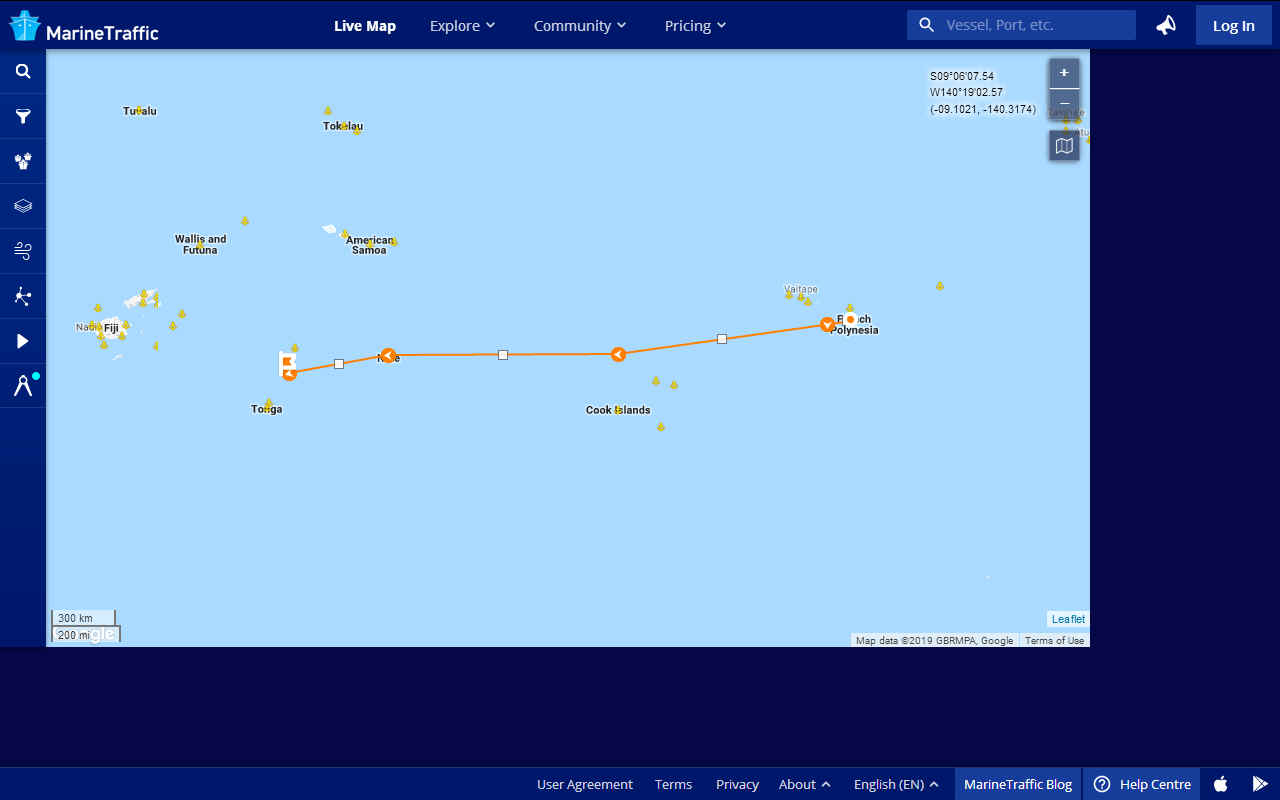 7TH LEG - The seventh leg of this zero carbon voyage is approximately 1423 nautical miles from Tahiti to Tonga. At a cruising speed of 7 knots this leg would take 8.5 days to complete. At 6 knots the journey would take 10 days.
Hence this is a theoretical exercise to determine what might be possible in the world of cargo and passenger transport if future ships were to use a power formula derived from the Elizabeth Swan and SeaVax platforms, to increase voyage speed for zero carbon shipping such as to be commercially viable and non polluting.
The following then is a contingency plan to be ready should the Foundation or any Government, Organization, ocean literacy associate or collaborative research partner decide (jointly) that we are in a suitably robust position to mount such a challenge to be worthwhile in awareness terms, including advancing climate control knowledge.
The above does not preclude the possibility of responsible commercial associates enjoining - being a most welcome prospect, perhaps when the Foundation is further along the R&D line and any proposed circumnavigation presents less of a technical risk share to potential contributors and end users, such as ship builders and fleet operators. Such partnerships might accelerate project development considerably.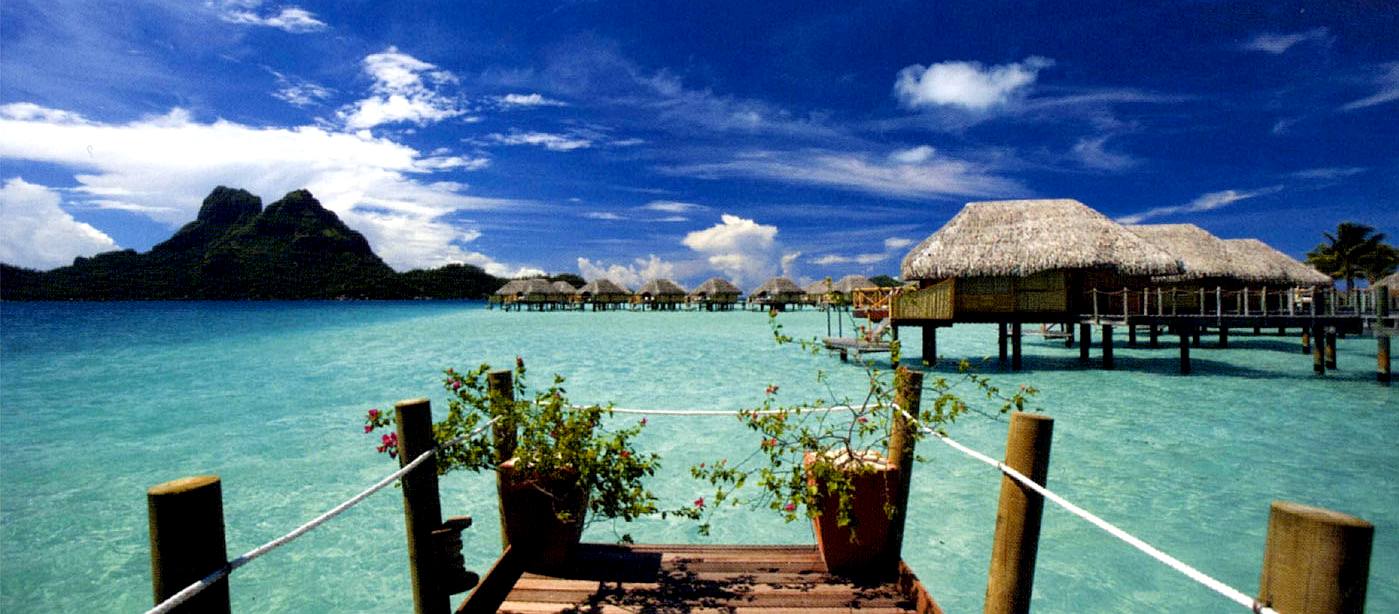 OCEAN AWARENESS - PROVISIONING & MEDIA STOPS
We are making allowance for nineteen (19) provisioning and Public Relations stops of three days duration each. This adds an extra 57 days to the expedition in the interests of furthering awareness objectives. Hence, the passage would not be an outright race, unless any consortium providing financial incentives decided not to stop for photo opportunities by way of a condition in accepting support. If a race was decided on, provisions for a 3-4 person crew would need to be stored on board. Being solar and wind powered there is no need for conventional refueling.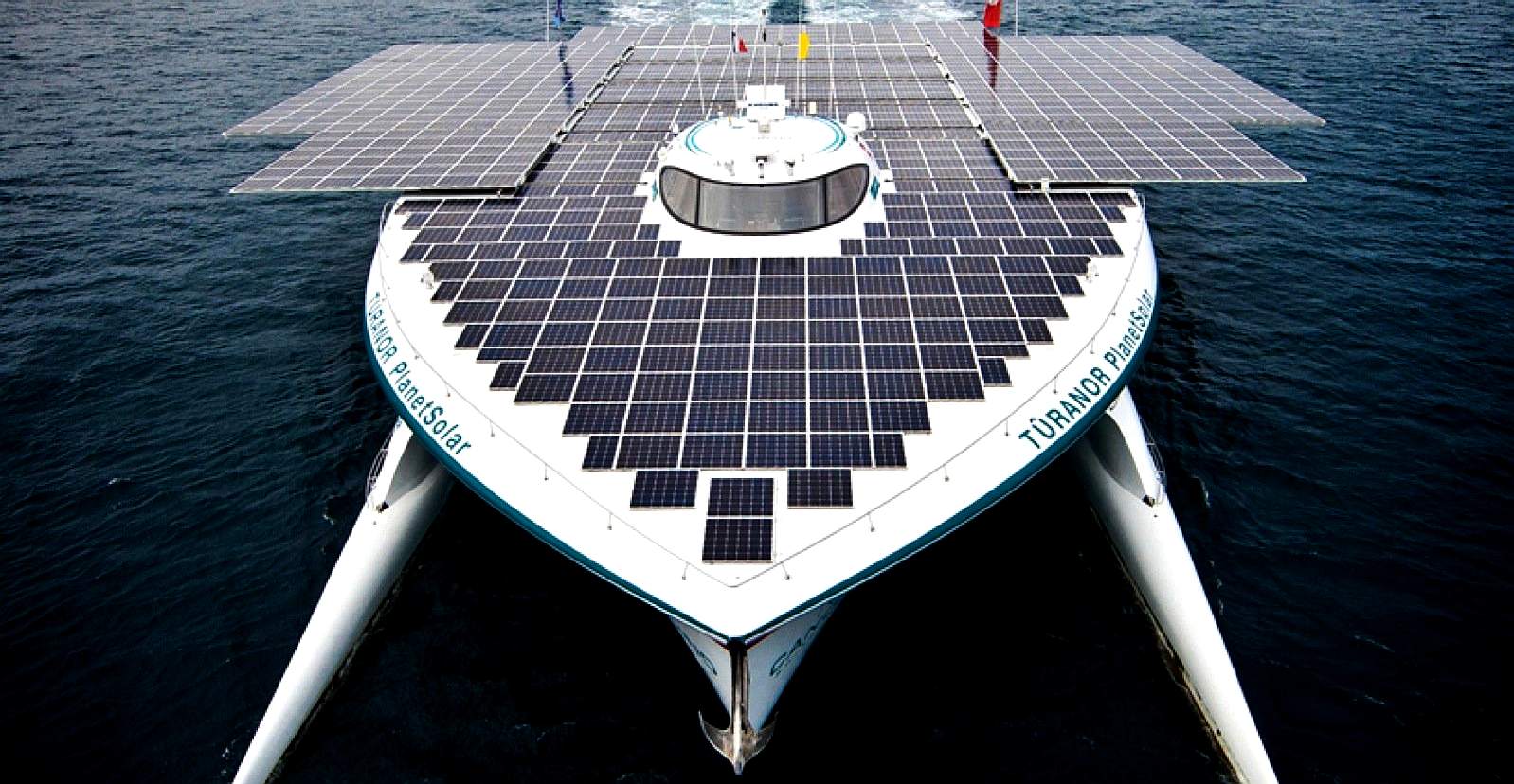 RECORD HOLDER - On the 4th of May 2012, history was made, as Raphael Domjan, at the helm of a giant of a catamaran powered only by solar panels crossed the finishing line at Monaco to become the first electric boat to sail around the world. MS Tûranor PlanetSolar, known under the project name PlanetSolar, was (@ 2018) the largest solar-powered boat in the world. The vessel was launched on the 31st March 2010, also going into the Guinness Book of World Records with a time of 584 days to better by any contender. The project was mostly financed by Immo Stroeher, the owner of the boat. Though a magnificent endeavour, PlanetSolar was not designed at the outset to take full advantage of energy from nature, but was rather a very much modified ferry design.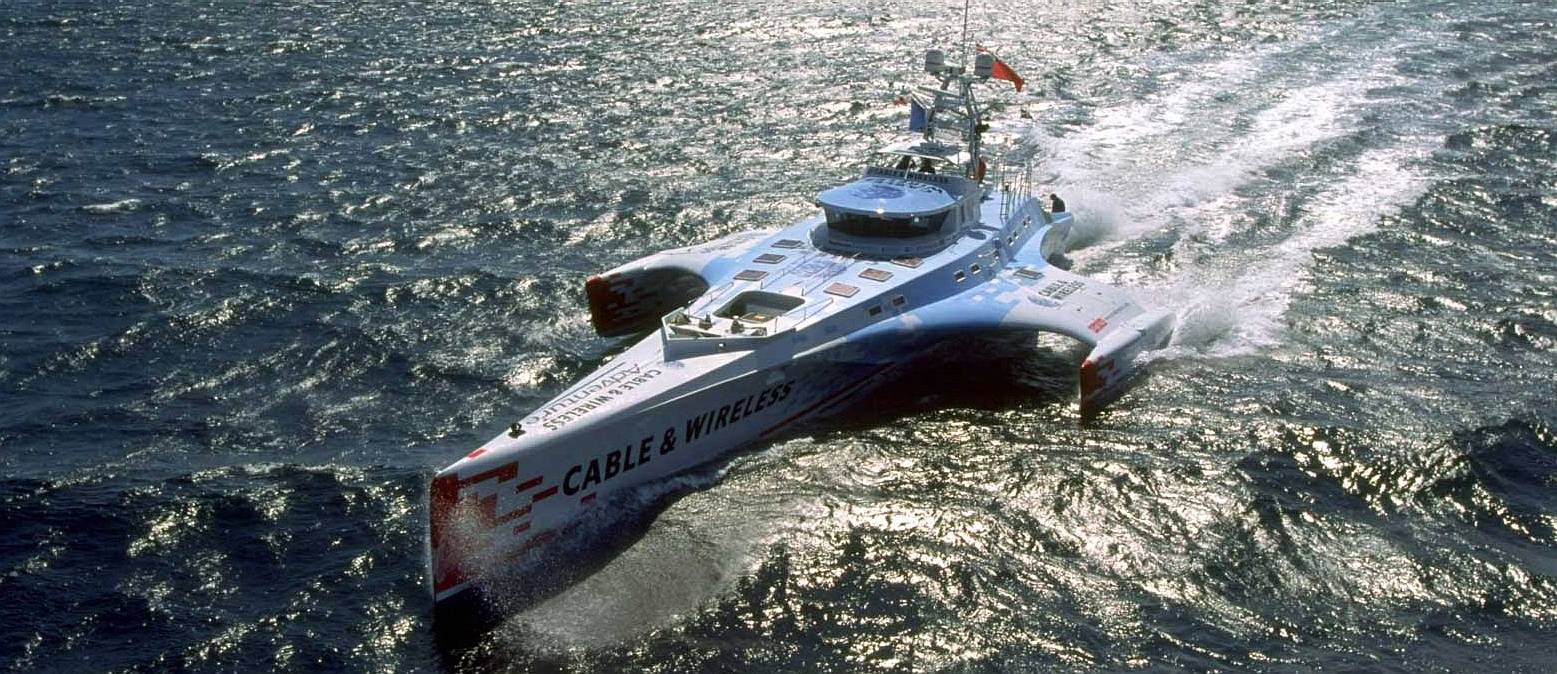 FOSSIL FUELS - The Cable and Wireless Adventurer was built for the purpose of circumnavigating the world in less than 80 days. This was successfully accomplished in July 1998 in 74 days, 20 hours, 58 minutes, traveling more than 22,600 nautical miles (26,000 miles or 41,855 km). This achievement set a new Guinness World Record for a diesel powered vessel. The nautical mile or knot, is a unit of speed equal to approximately 1.15078 miles per hour on land (1.852 km). Solar power cannot compete with diesel engines. This boat is though one of the links in the evolution, or archaeology of efficient hulls.
| | | | | |
| --- | --- | --- | --- | --- |
| LEG | NAUTICAL MILES | TIME IN PORT | WAYPOINT | SUNSHINE DAYS |
| - | - | - | - | - |
| | - | - | | 0.00 |
| 1 | 784 | 2 | | 4.67 |
| 2 | 729 | 2 | | 4.34 |
| 3 | 3,154 | 2 | | 18.77 |
| 4 | 1,182 | 2 | | 7.04 |
| 5 | 970 | 2 | | 5.77 |
| 6 | 3,640 | 2 | | 21.67 |
| 7 | 1,423 | 2 | | 8.47 |
| 8 | 410 | 2 | | 2.44 |
| 9 | 1,886 | 2 | | 11.23 |
| 10 | 340 | 2 | | 2.02 |
| 11 | 724 | 2 | | 4.31 |
| 12 | 1,572 | 2 | | 9.36 |
| 13 | 1,881 | 2 | | 11.20 |
| 14 | 2,109 | 2 | | 12.55 |
| 15 | 698 | 2 | | 4.15 |
| 16 | 670 | 2 | | 3.99 |
| 17 | 1,111 | 2 | | 6.61 |
| 18 | 170 | 2 | | 1.01 |
| 19 | 393 | | | 2.34 |
| - | - | - | - | - |
| - | 23,846 | 36 | RUNTIME DAYS @ 7kts | 141.94 |
| - | - | - | - | - |
| + 10% service | = 156.13 Days | - | 7 KNOTS AVE INC PORT & % | 192.13 |
| -& maintenance | - | - | AT 6 KNOTS AVE | 224.16 |
| - | - | - | AT 5 KNOTS AVE | 268.99 |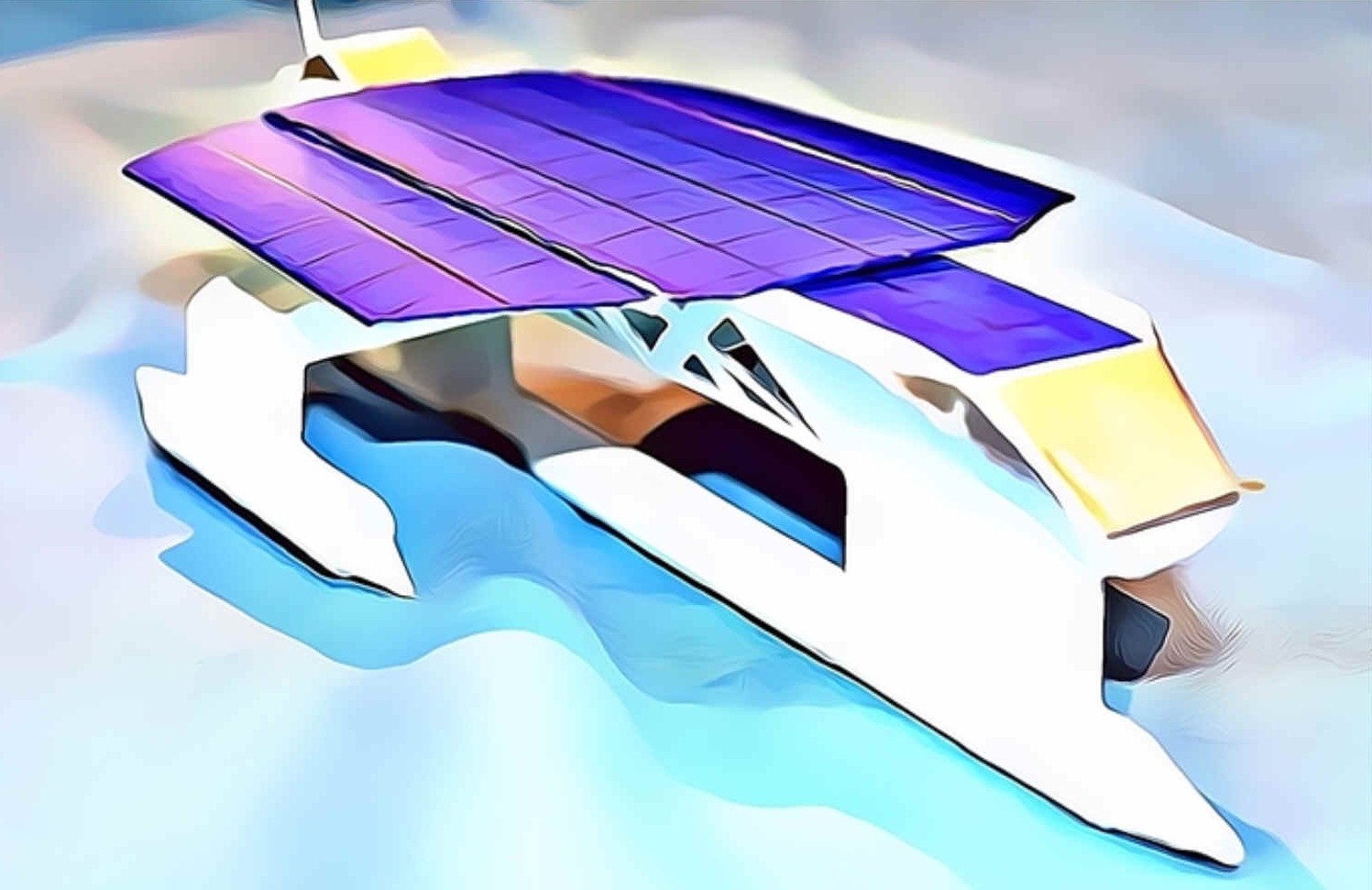 CLIMATE CHANGER - The above table illustrates one of the most likely ocean awareness expedition routes, known as the 'Sunshine Route,' showing the time elapsed in days for 7 knots average cruising speed, including times for 5 and 6 knot averages - allowing for 10% downtime and 36 days in ports. Hence, although the objective is to reduce the current solar circumnavigation record from 584 days, the event in not an outright non-stop yacht competition in the offshore racing sense. It remains to be seen how accurate such a prediction might be. In this table we only allowed 36 days for provisioning and PR but added a 10% contingency for servicing, that could be used for additional time in ports. As a Climate Changing event, performance is one of the main criteria, especially concerning the possibilities for a transition to low carbon shipping and the contribution this might make in combating global warming.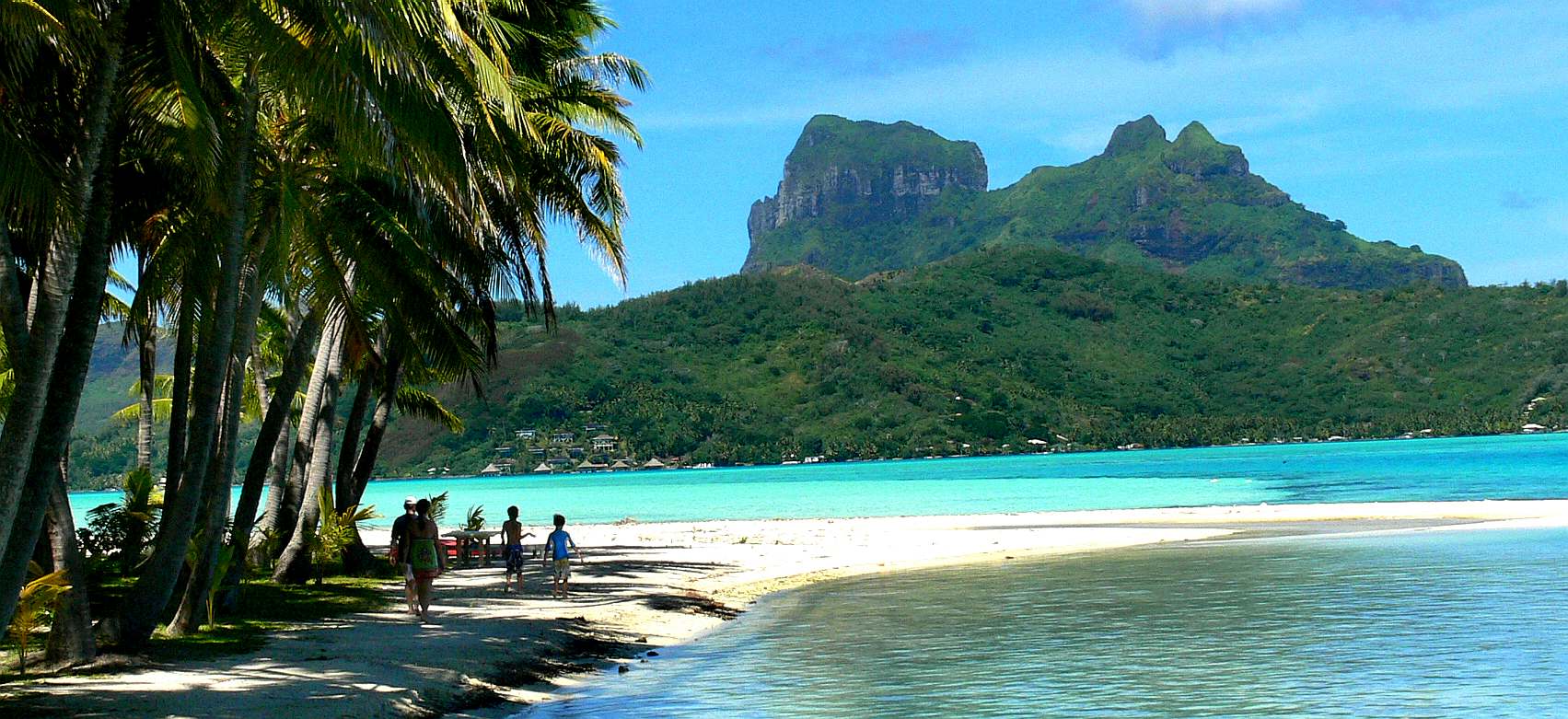 Acérquese a la montaña más alta de la isla (2.241metros) y disfrute de las vistas desde el Pico de Venus, visite las cascadas de la isla, el museo de Paul Gauguin y el Museo de Tahití y sus Islas, sumérjase por los jardines botánicos y/o los parques públicos, dónde se encuentra una de las cascadas de la isla. Explore el Marae de Arahurahu, en el valle de Paea, lugarsagrado de antaño donde se coronaban a muchos reyes isleños, para terminar en las grutas de Mara´a. Papeete, cuenta con un mercado, dónde se pueden encontrar objetos artesanales, desdecollares de conchas, nácares pulidos y engarzados de joyas, a pareos de una gran variedad, hasta llegar al objeto a la perla negra, la mejor representante de la variedad de formas y colores de las islas.

En Papeete también se pueden visitar edificios religiosos. Y para los amantes del deporte, Tahití ofrece golf, tenis, roller, squash,equitación, sin olvidar las actividades acuáticas, como el surf, el kayak de mar, el buceo yla pesca deportiva en alta mar, etc. La vida nocturna en Tahití es muy animada, y cuenta con una variedad en restauración (francesa, italiana, china, japonesa,e internacional, cervecerías de comida rápida) etc.
LINKS & REFERENCE
https://www.planetsolar.org/
http://www.guinnessworldrecords.com/world-records/first-circumnavigation-by-solar-powered-boat
This website is provided on a free basis as a public information service. Copyright © Cleaner Oceans Foundation Ltd (COFL) (Company No: 4674774) 2020. Solar Studios, BN271RF, United Kingdom. COFL is a charity without share capital.